Best College Majors for the Future: Defining Your Path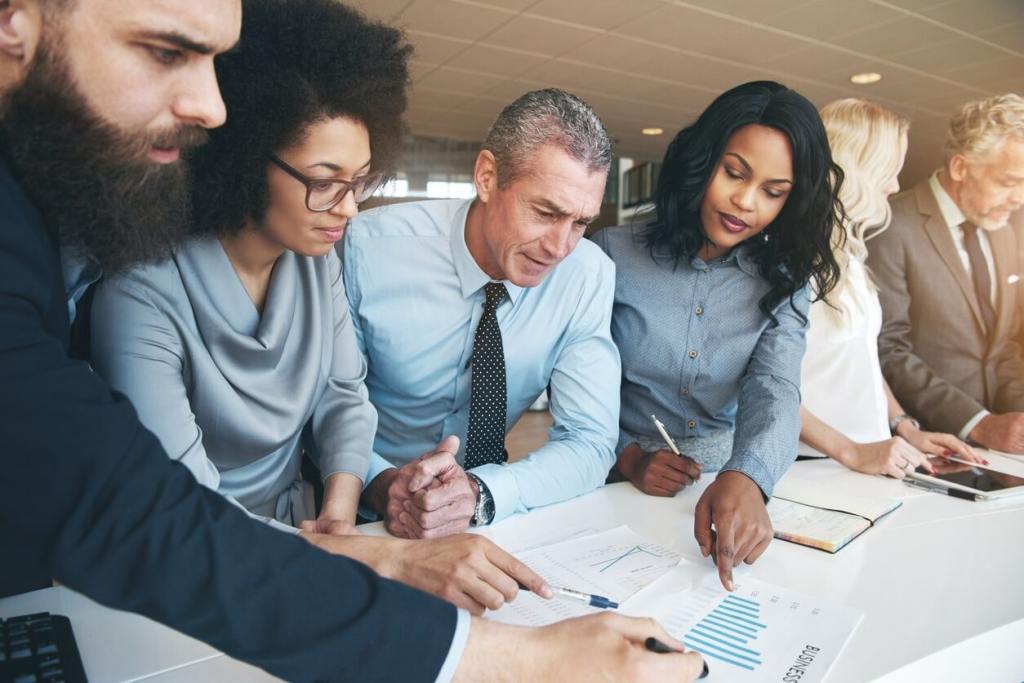 Choosing a college major is among the most critical decisions prospective students will make in their lives. Identifying a field that's both interesting and practical can keep students engaged in their coursework while improving their post-college career prospects.
In today's competitive job market, students looking to land well-paying jobs are wise to consider their end goal from the beginning. Deciding on the right course of study to prepare for a rewarding career means knowing which careers are in demand. Jobs with six-figure salaries are on the rise in growing industries such as healthcare and technology. While some senior positions require master's degrees, many only require a bachelor's, combined with experience in the field. Additional factors to take into account when considering the best degrees for the future include globalization, shifts in workforce demographics, and the increasing use of big data.
With a wide array of potential education options, choosing the best degree can be challenging. Whether you're beginning your education or going back to school to increase your expertise, you should consider current trends to make informed decisions about your future course of study. Certain degrees can prepare you for high-paying positions and are also projected to be in the greatest demand by employers.
Best Majors for the Future Job Market
The majority of the most in-demand degrees for the future require technical skills, with STEM (science, technology, engineering, and math) professions at the forefront. In addition, finance, marketing, and business roles enjoy high demand, as well as those in healthcare. Here are a few of the best degrees for the future:
Computer Science
The boom in technology and internet-based applications has created a range of computer-focused professions that pay very well. A degree focused on developing knowledge and skills pertaining to key technologies such as a bachelor's in data science, bachelor's in cybersecurity, or bachelor's in management information systems can prepare an individual for one of these rewarding careers.
Computer Scientist
Computer scientists develop new technologies and create innovative uses for existing ones to improve performance and efficiency. This role can involve improvements to both hardware and software, and applies to numerous fields, such as healthcare, business, and engineering. The U.S. Bureau of Labor Statistics (BLS) reported a median annual salary of $122,840 for the profession in 2019, and predicts 15% job growth between 2019 and 2029.
Information Security Analysts
Information security analysts plan and execute security strategies to keep an organization's computer systems and networks safe from cyber attacks. They also recommend and develop solutions to fix vulnerabilities when they are discovered. The BLS reported a median annual salary of $99,730 for information security analysts in 2019, and projects job growth of 31% from 2019 to 2029, substantially greater than the 4% growth projected for the labor market as a whole.
Software Developers
Software developers create and develop applications that enable people to execute specific tasks on a computer or a computer-driven device. They typically work with other programmers to build the software's code and handle vulnerabilities and bugs. The median annual pay for software developers was $107,510 in 2019, per the BLS. The job outlook for software developers is strong, with the BLS projecting 22% growth between 2019 and 2029.
Nursing and Healthcare
Nurses are in high demand, and this is expected to grow in the future. Global healthcare expenditures are in the trillions of dollars, and an annual increase in healthcare spending of 4% is projected between 2020 and 2024, according to Deloitte. Add increased job demand in the face of the ongoing nursing shortage, and it's clear that becoming a nurse or healthcare professional is one of the best ways to secure stable future earnings. Earning a degree such as an RN to bachelor's in nursing, bachelor's in healthcare management, or master's in nursing is an important component of entering this dynamic, fulfilling, and lucrative field through career paths such as the following:
Clinical Nursing Specialist
Clinical nursing specialists diagnose, treat, and manage the care of patients, with the goal of improving patient outcomes. They can also help shape a facility's care delivery strategies through the use of best practices and evidence-based standards. According to April 2021 PayScale data, the median annual salary for clinical nursing specialists is approximately $91,000.
Health Information Manager
Health information managers maintain data pertaining to patient records, ensuring that a facility's patient database is accurate and secure. They also monitor rules and regulations regarding health information systems and big data management. The BLS lists this role under the umbrella of medical and health services managers, a category that had a median annual salary of $100,980 in 2019. The BLS projects 32% job growth for the category between 2019 and 2029.
Psychiatric Mental Health Nurse Practitioner
Those in psychiatric mental health nurse practitioner (PMHNP) roles assess and diagnose patients with various mental health issues. They also develop individualized treatment strategies, which may include administering therapy or prescribing medication. PMHNPs may also provide care for people with substance abuse issues. According to the BLS, nurse anesthetists, nurse midwives, and nurse practitioners had a median annual salary of $115,800 in 2021. Jobs in the category are projected to increase by 45% between 2019 and 2029, according to the BLS.
Business
This is the age of the startup industry. The National Venture Capital Association reports that 4.4 million venture-backed startups launched in 2020, despite the pandemic. While the landscape is ripe for new ideas, startup entrepreneurs must rely on an extensive business and communications skill set to shepherd a company from the inception stage to a fully fledged entity capable of changing the world of business.
To gain the skills you need for success as a startup founder or in another business role, consider a bachelor's in business administration, a bachelor's in communication, or bachelor's in organizational leadership. These degrees help develop the foundation you'll need to make sound business and marketing decisions as you build your own company or pursue roles in established ones. The right degree can prepare you for the following positions:
Financial Manager
Financial managers oversee an organization's finances through analyzing company financial data and ensuring legal compliance. They may also study market trends and shape their analysis into strategies to optimize a company's financial goals. The BLS reported the median annual salary for financial manager professions was $129,890 in 2019, and projects 15% job growth in the field between 2019 and 2029.
Public Relations Specialist
As the "face" of an organization, public relations specialists cultivate a favorable corporate image to the public. They do so through communication tactics such as written press releases and efficient responses to information requests by the media, and they also analyze public opinion of a business through traditional and modern outlets such as social media. According to the BLS, public relations specialists had a median annual salary of $61,150 in 2019, and the field is predicted to have 7% job growth between 2019 and 2029.
Human Resources Manager
Human resources managers oversee an organization's core administrative functions, including employee recruitment, corporate benefits programs, and legal compliance pertaining to issues such as sexual harassment and equal employment opportunities. They also serve as liaisons between management and employees. The BLS reported the median annual salary for human resources managers was $116,720 in 2019, with 6% projected job growth between 2019 and 2019.
Marketing
The tools of marketing may evolve with trends and technological innovations, but its core philosophy of connecting a company to consumers remains constant. It will always be a fundamental part of business, which may make it an alluring field to pursue. To join this important field, consider earning a bachelor's in digital media, bachelor's in international studies, or bachelor's in marketing. With these degrees, you can position yourself to pursue one of the following positions:
Digital Media Specialist
Digital media specialists create online strategies to promote brand awareness and loyalty. They may deploy analytical skills to determine which forms of digital media and which demographics align with a company's campaign strategies. They also commonly monitor digital media trends to stay at the forefront of a given industry. According to March 2021 PayScale data, the median annual salary for digital media specialists is around $48,000; this figure can increase to around $67,000 with experience.
Foreign Service Officer
Foreign service officers are government workers who protect and promote the country through diplomatic means. This can take many forms, including embassy management, aiding foreign nationals, and supporting business interests on foreign soil. Those in the role typically work abroad in conjunction with an American embassy or consulate. PayScale lists the median annual salary for foreign service officers at approximately $88,500 as of April 2021.
Advertising Manager
Those in advertising management oversee a wide variety of programs and campaigns designed to create interest in a company's products or services. They often work with creative and financial departments to form a cohesive strategy that optimizes creativity and cost-effectiveness. They also conduct market analysis to optimize the reach to a campaign's desired demographic. The BLS reported the median annual salary for advertising managers was $135,900 in 2019, with 6% projected job growth between 2019 and 2029.
Study Now, Succeed Tomorrow
Savvy professionals aiming for success keep an eye on trends and the projected best degrees for the future. Earning an online bachelor's or master's degree from Maryville University in an expanding field such as healthcare, nursing, computer and information systems, computer science, business, or marketing can equip you with the skills you need to succeed. If you are looking to stay on the cutting edge in your field, consider a degree for the future.
Recommended Reading
Career and Industry Outlooks: A Black Perspective
Know Your Worth: How to Negotiate — or Renegotiate — Your Salary
What Is Work-Life Balance vs. Work-Life Harmony?
Sources
American Association of Nurse Practitioners, Are You Considering a Career as a Psychiatric Mental Health Nurse Practitioner?
Brandwatch, "123 Amazing Social Media Statistics and Facts"
The Conversation, "Amid a Raging Pandemic, the US Faces a Nursing Shortage. Can We Close the Gap?"
Deloitte, "2021 Global Health Care Outlook"
National Association of Clinical Nurse Specialists, What Is a CNS?
National Venture Capital Association, "Record Year for U.S. Venture Capital Industry Despite Pandemic and Economic Downturn"
Organisation for Economic Co-Operation and Development, "Entrepreneurship at a Glance 2018 Highlights"
PayScale, Average Clinical Nurse Specialist (CNS) Salary
PayScale, Average Digital Media Specialist Salary
PayScale, Average Foreign Service Officer Salary
U.S. Bureau of Labor Statistics, Computer and Information Research Scientists
U.S. Bureau of Labor Statistics, Financial Managers
U.S. Bureau of Labor Statistics, Human Resources Managers
U.S. Bureau of Labor Statistics, Information Security Analysts
U.S. Bureau of Labor Statistics, Medical and Health Services Managers
U.S. Bureau of Labor Statistics, Nurse Anesthetists, Nurse Midwives, and Nurse Practitioners
U.S. Bureau of Labor Statistics, Public Relations Specialists
U.S. Bureau of Labor Statistics, Physician Assistants
U.S. Bureau of Labor Statistics, Registered Nurses