Online Bachelor of Arts in Communication
Online Bachelor of Arts in Communication
Online Bachelor of Arts in Communication
Digital technology is revolutionizing how people interact and share information. In today's high-tech world, employers need strategic and creative communication professionals who have the skills to make their messages seen and heard.
Maryville University's 100% online bachelor's degree in communication prepares you for a lifelong career in strategic media fields. Whether you're looking to get your start as a content creator or advance your career in business, advertising, education, or publishing, our online communication degree provides the knowledge you need to succeed.
Choose from two program concentrations — strategic communication theory with project-based learning or a hands-on track focused on in-demand skills, such as web design, digital writing, and social media campaign management.
Are you ready to start or advance your career in the fast-paced world of communication? Take the next step and apply today.

Access courses 100% online

Choose your concentration:
Strategic Communication or
Emerging Media Strategy

Explore financial aid and eligible transfer credit options

Earn certifications from Amazon, Google, Hubspot, and
Salesforce
Apply with no application fee and entrance exams

Eligible for Early Access – get a head start on your graduate degree
Why earn your online bachelor's degree in communication?
In fields from business to publishing to video and audio production, today's job candidates need cutting-edge skills to stay competitive in a digitally driven world.
An online communication degree provides students with the tools to recognize, analyze, and effectively respond to communication challenges and opportunities. Graduates enter the job market able to apply communication concepts and theories in a broad range of settings and create relevant messages for diverse audiences.
Flexible, affordable, and 100% online
Complete your coursework 100% online.
No campus visits are required.
Earn certificates.
Depending on your concentration and chosen electives, you can pursue certificates in place of some exams.
Enroll in practical and project-based courses.
Complete your internship and gain access to relevant communication tools preferred by media professionals today.
Study at a respected school.
Join Maryville University, which ranks among Forbes' "America's Top Colleges" and the best values in private colleges by Kiplinger's Personal Finance.
Enjoy a simplified admission process.
Apply with no fees or entrance exams.
Get the support you need.
Apply to be considered for financial aid and get transfer credits for eligible courses.
What can you do with your online bachelor's degree in communication?
Maryville's online bachelor's degree in communication can be the credential you need to launch your career in a wide range of exciting fields.
For example, you might discover a passion for public relations, a high-visibility field focused on creating and maintaining a favorable public image for companies and organizations. As the public face of an organization, you would write media releases, manage social media, and respond to media requests, often giving public interviews.
Or you might go into publishing. As an editor of books, magazines, websites, or newspapers, your critical eye for clear and compelling content would be essential to the planning, review, and finalization of material for publication.
If simplifying complex concepts is your specialty, you might choose a career in technical writing, crafting content ranging from instruction manuals and journal articles to user experience (UX) copy and design.
When you earn your online bachelor's degree in communication, the possibilities are practically endless.
Careers in Communication
Your online bachelor's degree in communication can help you qualify for careers in settings ranging from digital media companies to private companies seeking content creators to engage their audiences online.
Potential career paths for graduates with an online bachelor's degree in communication include:
Account executive
Communication specialist
Community manager
Copywriter
Digital media manager
Editor
Marketing manager
Producer
Public affairs specialist
Reporter
You can work in a variety of settings and fields, including:
Advertising
Business
Education
Government
Marketing
Media
Nonprofits
Public relations
What is the median salary for bachelor's in healthcare management graduates?
With your online bachelor's in healthcare management degree, you can pursue careers with the following potential median salaries. Some professions may require additional education or experience:
Advertising and Promotions Manager
$141,490*
Social Media Manager
$52,000**
Account Executive
$55,000**
*U.S. Bureau of Labor Statistics (BLS), May 2020
**PayScale.com, June 2021
What's the market outlook for graduates with an online bachelor's degree in communication?
Benefit from continuously growing demand.
The U.S. Bureau of Labor Statistics (BLS) projects continued job growth in communication careers, especially for media professionals who can create, edit, and transmit content on a variety of platforms. For example, it expects the number of jobs in fast-growing careers such as public relations specialist and technical writer to increase by 7% from 2019 to 2029.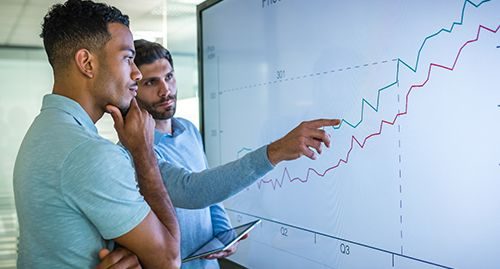 Increase your earnings.
Jobs in communication pay higher than the national average for all occupations, with an average salary of $61,310, according to the BLS. Some senior-level roles, which require related work experience, have median salaries in excess of $100,000, including advertising, marketing, and promotions managers ($141,490). Other lucrative opportunities can be found in roles such as public relations specialist ($62,810) and editor ($63,400).
Mobile is key.
Global communication devices and connections are growing faster than the world's population, creating a dramatic shift in how media is consumed. With the average number of devices and connections per capita expected to increase to 3.6 by 2023 (according to Cisco), today's companies and employers need qualified professionals skilled in delivering clear and compelling content, including video, that is optimized for mobile.
Why choose Maryville University's online bachelor's degree in communication?
At Maryville University , we recognize that communication and digital media are changing rapidly as technology evolves. That's why we developed an online bachelor's degree in communication that teaches the latest in-demand skills and emphasizes learning by doing.
We aim to help you gain hands-on experience executing strategic media projects using cutting-edge digital media tools. As a Maryville student, you'll build a portfolio of professional communication, and you'll graduate ready to lead campaigns in marketing, advertising, public relations, journalism, media, and more.
Maryville University has been connecting motivated professionals with industry expertise since 1872. Here, 96% of our online undergraduate program graduates find a new career in their chosen field or enroll in advanced education programs within six months of graduation. We're proud of our reputation for quality academics, accelerated growth, and affordability because it demonstrates our devotion to advancing students like you.
Maryville meets high standards: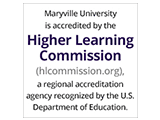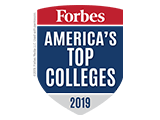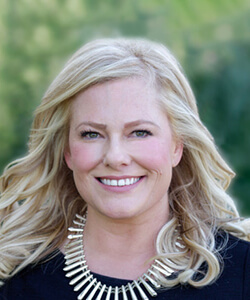 Faculty Spotlight
Meet Leilani Carver-Madalon, PhD
Program Director and Associate Professor of Communication
Leilani Carver-Madalon, PhD, specializes in strategic communication, marketing communication, and leadership. Before entering academia, Carver-Madalon worked for eight years in technology training and development, project management, and consulting.
As a professor, Carver-Madalon empowers students to become leaders through experiential learning opportunities such as short-term study abroad programs and practical assignments which include real clients. She developed and launched the women's leadership mentorship program at Maryville University, a program involving approximately 200 mentors and mentees annually. The program teaches professional skills like strategic risk-taking, confidence building, salary negotiation, public speaking, and career advancement.
Carver-Madalon strongly advocates for students to explore their interests and values during their studies, encouraging informational interviews, job shadowing, and internships to learn more about creating a career — and a life — they love. She believes it is impossible to teach a student everything they need to know, but it is essential to teach them how to learn and to inspire a passion for lifelong learning. As Greek essayist Plutarch wrote, "The mind is not a vessel to be filled, but a fire to be lit."
Online bachelor's degree in communication curriculum
Maryville's online bachelor's degree in communication curriculum includes general education, the communication major, electives, and a concentration of your choice.
Core communication courses introduce students to topics ranging from writing and research methods to digital media strategies and the use of visual communication programs such as Photoshop, InDesign, and Illustrator.
Specialize your degree with the concentration that best fits your interests and career goals:
Strategic communication focuses on campaigns, law, and ethics, allowing you the opportunity to design and create dynamic communication strategies that can be adapted to changing situations, audiences, social movements, technology, and delivery modalities.
Learn more about the Strategic Communication concentration.
Emerging media strategy and social media teaches in-demand skills such as web design, video and audio communication, and crisis management. Coursework prepares students for the transformation of traditional communication organizations into digital environments and provides hands-on experience in the latest e-media technology and applications.
Learn more about the Emerging Media Strategy concentration.
Earning your Bachelor of Arts in Communication online requires 128 credit hours. If you've taken college courses or already completed an undergraduate degree, you can transfer your eligible completed credits and earn your strategic communication degree even sooner.
Required Communication Major Courses — Learn how communication is used in social, professional, and global applications
Strategic Communication Concentration — Gain the skills to translate communication into actionable strategy for organizations.
Emerging Media Strategy and Social Media Concentration — Study the tools and emerging trends that are shaping social media, its users, and our interconnected world.
A strategy you can build on
Earning your online bachelor's degree in communication can help you qualify for a range of professional careers, as well as provide a foundation to further grow your skills and knowledge through graduate study.
At Maryville, your online communication degree can qualify you for Early Access to online master's degree programs in business, management, and leadership so you can get a head start on your next round of studies. If you're a qualified undergraduate student and you have not yet completed your elective requirements, we invite you to explore Early Access.
When you're ready to go further, consider these online graduate degree options:
Frequently Asked Questions
Maryville's online bachelor's degree in communication can lead to exciting and rewarding career opportunities in a host of industries. Graduates of this program can choose from a wide range of specialties and pursue additional education as needed.

Popular careers potentially available to communication graduates include:

Community manager
Editor/producer
Marketing manager
Media planner
Public relations specialist
Reporter
Social media manager
Writer

Find out more about bachelor's in communication careers.

The median annual salary for professionals holding a Bachelor of Arts in Communication from a U.S. higher education institution was about $62,000 as of June 2021, according to PayScale.

Yes. Maryville University proudly holds regional accreditation from the Higher Learning Commission (HLC). Maryville has maintained accreditation from the HLC since 1941, and this status was most recently reaffirmed in 2015.

Most students complete the online bachelor's in communication degree in four years. Qualified students may be able to satisfy the general education requirements through eligible transfer credits to complete the program sooner.

Maryville's online communication degree program offers students a choice of two concentrations, both with internships that provide hands-on experience working for a professional media or communication organization.

The Strategic Communication concentration focuses on communication theory and provides the skills you need to create dynamic communication strategies that are adaptable to myriad situations, objectives, audiences, technologies, and delivery modalities. The curriculum covers all of the key considerations of effective communication, including research, strategy, law, and ethics.

The Emerging Media Strategy and Social Media concentration focuses on the key digital tools that graduates need to succeed in the modern business world. Students gain hands-on experience creating social media campaigns, writing e-media and digital campaigns, designing webpages in HTML and CSS, and more.

With Early Access, students in our online bachelor's in communication program can get a head start on earning a graduate degree by taking graduate-level courses that count toward their undergraduate and graduate degrees. Furthermore, graduate-level Early Access courses are billed at the undergraduate tuition rate — so students save time and money.

Our MBA, Master of Arts in Management and Leadership, and Master of Arts in Strategic Communication and Leadership are among the many Maryville graduate programs that offer Early Access options for students enrolled in our online bachelor's in communication degree program.

If you're interested in participating in the program, you should apply one semester before you plan to start taking Early Access courses. To apply, you must have completed at least 75 credit hours and have a cumulative GPA of 3.25 or higher. Through the program, you can earn up to 12 credit hours toward your master's degree. Our advisors can help you select your Early Access courses, which must be taken one at a time.

Learn more about the Early Access program.
Apply to the online bachelor's degree in communication program at Maryville University.
Be Brave
Bring us your ambition and we'll guide you along a personalized path to a quality education that's designed to change your life.