Strategic Communication Concentration
Strategic Communication Concentration
Strategic Communication Concentration
Communicate the right message to the right audience.
Companies around the world are putting renewed priority on communications — and they're looking for brave leaders to help navigate this evolving and growing field. But there's a big difference between communications and the right communications.
Earning Maryville University's online Bachelor of Arts in Communication with a concentration in Strategic Communication can help you develop the expertise for delivering dynamic communication strategies that can be adapted to changing situations, audiences, social movements, technology, and delivery modalities.
Pursue a strategic communications degree and you will have opportunities to conduct research, complete an internship, build your writing portfolio, and learn the skills to translate communication into actionable strategy for organizations. This means you will be better equipped to help meet the evolving communication needs of businesses.

Access coursework 100% online

Explore financial aid and eligible transfer credit options
Apply with no application fee and entrance exams

Choose your concentration: Strategic Communication or Emerging Media Strategy

Earn certifications from Amazon, Google, Hubspot, and Salesforce

Eligible for Early Access – get a head start on your graduate degree
Why choose Maryville for your online bachelor's in communication?
At Maryville, we believe in a hands-on approach to learning strategic communication. As a student, you'll gain access to several online resources to help you succeed. That includes the ability to immerse yourself in the virtual classroom experience and collaborate with your professors and other students.
Our practical curriculum offers exposure to foundational skills that apply to a variety of industries and careers. As part of the online communication major, you're required to complete an internship. This experience is structured to give you the experience and confidence to take the skills you've gained and apply them in real-world work environments right after graduation. The internship also allows you to connect with communications professionals already working in the field.
Maryville meets high standards: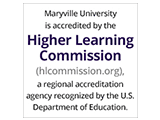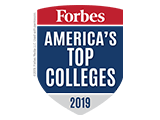 What does our online bachelor's in communication with a concentration in strategic communication cover?
The online Bachelor of Arts in Communication curriculum is designed to teach skills and knowledge you can use throughout your career. The Strategic Communication concentration focuses on how to create communication strategies for both small and large organizations, covering topics such as:
Law. Learn how to construct communications strategies that comply with state, federal, and international regulations.
Ethics. Discover the best practices for respectfully performing communications activities.
Communications campaigns. Learn the steps to creating successful strategic communications campaigns.
Technology. Gain experience using various software-based communications platforms and related technology.
Communication theory. Study the principal theories used to develop modern communications strategies.
Cultural communication. Strengthen your ability to communicate effectively to culturally diverse audiences.
Internship. Get hands-on experience working for a professional media or communication organization.
What careers can you pursue with your online bachelor's in communications degree?
A strategic communications degree can prepare you for a wide range of possible careers. Many companies in a wide range of industries need a clear communications plan, and they are seeking strategic communicators.
A sampling of career opportunities for those with an undergraduate degree in communications includes:
Social Media Strategist
Public Relations Specialist
Media Planner
Media Buyer
Digital Content Producer
Copywriter
Technical Writer
Content Specialist
Account Supervisor
Reputation Manager
Brand Manager
Corporate Responsibility Manager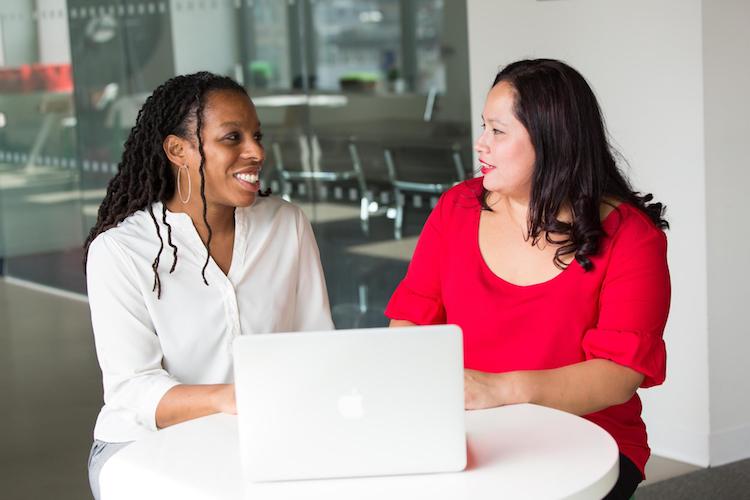 To attain certain management-level positions, many years of work experience are needed in addition to a bachelor's degree. The effort, though, can help you reap personal and professional rewards. According to the U.S. Bureau of Labor Statistics (BLS), jobs in the communications field overall are expected to grow about 10 percent from 2016 to 2026, or slightly higher than the average job growth rate in general.
Experts in digital content creation and communication strategy have become more important as businesses increasingly improve and target their messaging to consumers online. Among the communications careers graduates can pursue are the following, along with median salaries as reported by BLS. Note that salaries can fluctuate greatly based on a number of factors.
Technical
Writer
$70,930*
Employment expected to grow by 11% between 2016 and 2026.
Public Relations Specialist
$58,300*
Employment expected to grow by 9% between 2016 and 2026.
Professional or Scientific Writer
$63,520*
Employment expected to grow by 8% between 2016 and 2026.
Advertising/Promotions Manager
$106,130*
Employment expected to grow by 10% between 2016 and 2026.
*2017 median salary
Meet Our Communication Faculty
With extensive experience in academia and real-world communications, Maryville University's faculty are experts at translating their valuable digital and media knowledge into relevant and rewarding lessons. Instructors have experience working on strategic campaigns for globally recognized brands, ensuring that you have the opportunity to learn from leaders in the emerging media and communication field.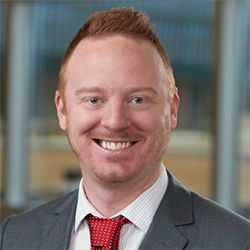 Dustin York
Associate Professor of Communication
Dustin York, EdD, is an associate professor of the undergraduate communications program. He has extensive PR experience and has worked for such leading companies as Nike and Scottrade Financial Services. He also has political campaign PR experience.
Professor York teaches courses in strategic communication and brings his real-world experience to the classroom. He is passionate about helping students reach success in the communications field.
Admission Requirements for Our Online Bachelor's in Communication
At Maryville, we believe in streamlining everything out of the classroom so you can focus your efforts on what's important: your education. So our admission process is simple and straightforward, and our staff is ready to help with any questions or concerns you may have.
SAT or ACT scores are not required; instead, your background and achievements will be carefully evaluated throughout the admission process. Transfer students don't need to take admission exams, and an associate degree from a regionally accredited institution may satisfy general education requirements.
If you're ready to succeed, Maryville's enrollment advisors will guide you along the way. You can find the undergraduate admission requirements below.
A minimum 2.5 GPA on a 4.0 scale (applicants with below a 2.5 cumulative GPA may be considered for admission on probation)
Either a high school diploma or GED with a minimum score of 660 and no individual section below 145
For those with a diploma, 22 units of credit, with four in English, three in mathematics, two in science, two in social sciences, and three additional units in the previous topics or a foreign language
Enrollment application
No standardized entrance exams (ACT or SAT) required

Eligible transfer credits accepted
A minimum GPA of 2.0 on a 4.0 scale for college work (applicants with below a 2.0 cumulative GPA may be considered for admission on probation)
Transcripts from all previous colleges and universities attended
For those with less than 60 college transferable credit hours, a high school transcript is also required
Enrollment application
No standardized entrance exams (ACT or SAT) required
Why earn your B.A. in Communication online?
We all have familial, social, and professional obligations, and for many, it's hard to find the time to pursue or complete their education. At Maryville, we know it takes courage and dedication to earn your education on top of everything else going on in your life. That's why we offer a 100% online Bachelor of Arts in Communication with a concentration in Strategic Communication, so you can achieve your educational goals without compromising on the things that are important to you.
The communications landscape is changing, and the Strategic Communication concentration in our online B.A. in Communication program can help prepare you for those changes in a way that fits with your daily schedule. Choosing our online bachelor's in communication offers the following benefits:
100% online coursework — no mandatory campus visits

Assignments and other course materials are available 24/7

You can collaborate with instructors and classmates without physically meeting

Technical support teams are always online to help you solve any technical issues
Pick a starting time that works for you.
We know everyone's schedule is different, which is why Maryville University offers a flexible academic calendar. As an online student, you can start in fall, spring, or summer, enabling you to start classes as soon as you're ready. With multiple start times throughout the year, you're never more than a few months away from beginning the next stage in your career path.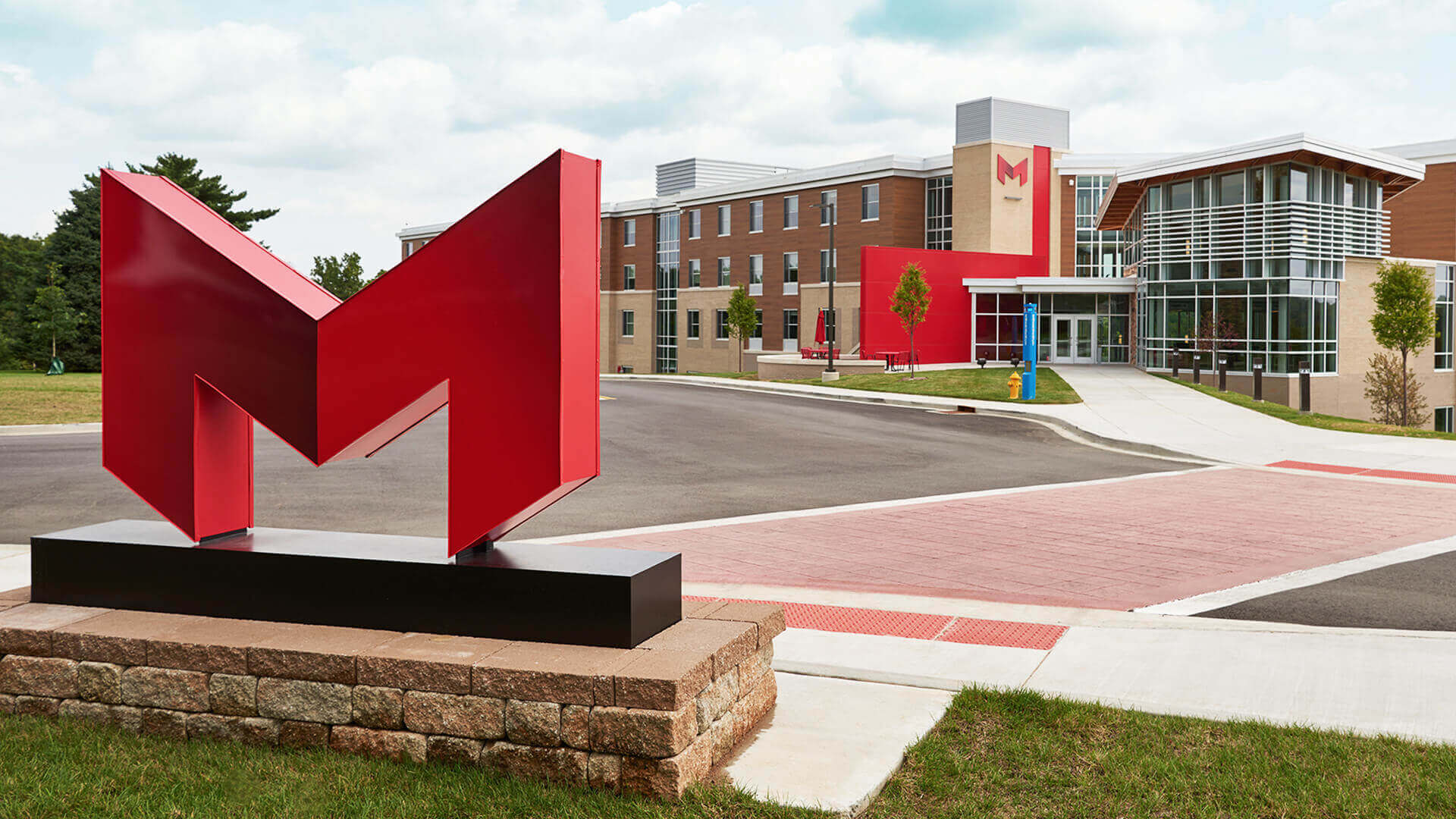 How many credits are required for your online Bachelor of Arts in Communication?
Earning your online Bachelor of Arts in Communication degree requires 128 credit hours. If you've taken college courses or already completed an undergraduate degree, you can transfer your eligible completed credits and earn your strategic communications degree even faster.
Here's what you can expect:
General education courses
Communication major core courses
Communication concentration courses
General electives
You can visit the curriculum page for the Bachelor of Arts in Communication degree to find out more information about specific courses, class descriptions, and further credit breakdowns.
At Maryville University, we want education to be affordable and can assist you with the financial aid process. Connect with an enrollment advisor today, or visit our admissions page for more information.
Be Brave
Bring us your ambition and we'll guide you along a personalized path to a quality education that's designed to change your life.