Online Bachelor of Arts (BA) in Liberal Studies
Online Bachelor of Arts (BA) in Liberal Studies
Online Bachelor of Arts (BA) in Liberal Studies
Every industry needs critical thinkers who can communicate effectively, drive culture, design strategies, and solve workplace challenges. Helping you grow as a thought leader is the foundation of Maryville University's bachelor of liberal studies online program. It's designed to help you thrive in a range of professional settings and differentiate yourself as an astute contributor to your field of interest.
Our liberal studies program provides you with a comprehensive foundation in the humanities and social sciences while also allowing you to explore specialized courses in accounting, business administration, marketing, healthcare management, cybersecurity, and other disciplines.

Access courses 100% online

Explore financial aid and eligible transfer credit options

Choose to start in fall, spring, or summer
Apply with no application fees and entrance exams

Eligible for Early Access – get a head start on your graduate degree
Why Earn Your BA in Liberal Studies Degree Online?
Today's job market is competitive, and pursuing your liberal studies degree online with Maryville University allows you to develop a well-rounded and customizable skill set that can help you qualify for a number of careers. This multidisciplinary program exposes you to thoughtful study of the rational, social, and spiritual topics that connect us as humans and their role in ways we can collaborate, negotiate, and lead as professionals.
The topics covered in our online bachelor's in liberal studies degree program are designed to support your development by helping influence the way you approach problems and tasks, nurture interpersonal relationships, and provide creative leadership. These skills remain crucial as your career evolves and can help you pursue advanced roles in your organization or transition to a new industry.
Bachelor of Liberal Studies Online Curriculum
Maryville's BA in liberal studies online curriculum aims to teach you highly transferable skills that can be applied in almost any industry. It delivers a comprehensive foundation in the humanities or social sciences while also allowing you to personalize your major with specialized courses in marketing, healthcare management, psychology, cybersecurity, and other disciplines. The online coursework incorporates real-world scenarios to help you learn how to apply your growing theoretical knowledge in the field.
Our instructors offer a broad range of expertise in their areas of focus — from philosophy to economics — and are dedicated to applying emerging concepts and practices to your curriculum. Through courses that balance historical and contemporary perspectives on topics relevant to world culture and events, you can develop a unique and marketable knowledge base for your career.
Qualified online liberal studies degree students can satisfy the general education requirements through eligible transfer credits to complete the program sooner.
Liberal Studies Major Courses — Study history, philosophy, art history, literature, social science, and other areas as they relate to modern culture.
Liberal Studies Professional Disciplines — Dive into your chosen area of interest: accounting, business administration, communication, criminal justice/criminology, cybersecurity, financial services, forensic psychology, healthcare management, management information systems, marketing, or organizational leadership.
Elective Courses — Customize your education with topics relevant to your interests and career goals.
Insights from Our Faculty
Anthony Santirojprapai, assistant dean for humanities and assistant professor of English, shared his thoughts on the liberal studies degree program:
In a highly competitive, ever-evolving job market, employers are looking for applicants who have a versatile array of skills and talents. The liberal studies major prepares students for this market. Whether their next step is in business, public relations, management, social services, health administration, or even graduate school, the skills that one gains from a humanities degree, such as Maryville's bachelor's in liberal studies, will always be trending.

As one of the longest-running liberal studies programs in the region, our faculty and staff are dedicated to meeting students where they are with their career interests and goals through personalized advising and guidance. The liberal studies degree is a highly personalized degree that puts Maryville's main focus on you, the student, whether that be in the career path you are most inspired by or the degree you are working to complete.

The flexibility of the liberal studies degree is its most attractive quality. Liberal studies majors are empowered to choose a focus that is both relevant to their career goals and interesting to them personally. The ability to tailor their discipline toward their goals and the qualifications of their career path allows them the flexibility to define how the degree complements their skill sets.

A humanities degree is always an important degree to have because the humanities teach us why we do the things we do and, quite frankly, what it means to be human. Furthermore, the current job market bears out the importance of a well-rounded education, which the liberal studies degree can provide. As companies and corporations rapidly evolve to meet the challenges of an ever-evolving society and economy, the need for liberal studies majors and their highly versatile skill set will continue to be at a premium.
What Can You Do with Your BA in Liberal Studies Online Degree?
As a liberal studies degree graduate, you can learn to effectively relate opinions and ideas and to use research to support specific objectives. Your study of the humanities and social sciences, as well as industry-specific courses, can help you make informed decisions about matters that impact both people and business in your desired field. You will possess skills that can be useful in virtually any role and industry — and that are in demand by companies looking for intuitive and creative thinkers to help them remain competitive in a changing world.
What Are Some Liberal Studies Career Options?
With your online liberal studies degree, you can build the expertise to pursue careers such as:
Business manager
Information security analyst
Public relations director
Entry-level manager
Human resource specialist
Communications director
Librarian
Paraprofessional librarian
Training and development specialist
Journalist
Editor
Policy research and development specialist
You can work in a variety of settings, including:
Banking and finance
Information technology
Corporate communications
Journalism
Education
Management
Government
Nonprofits
Public service
What Is the Median Salary for Liberal Studies Degree Graduates?
An online liberal studies degree can lead to careers with a wide range of salaries, including the following:
Business manager
$63,000**
Public relations manager
$118,430*
Human resource specialist
$63,490*
*U.S. Bureau of Labor Statistics, May 2020;
**PayScale.com, April 2021
Maryville meets high standards: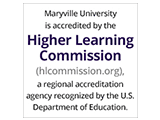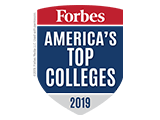 Flexible, affordable, and 100% online
Complete you coursework 100% online.
No campus visits are required.
Choose your focus area.
Personalize the program with your choice of several professional disciplines.
Get support and advice from an attentive faculty.
Discuss your goals with dedicated faculty members, who help you connect the curriculum to your career vision.
Study at a respected school.
Join Maryville University, which ranks among Forbes' "America's Top Colleges" and the best values in private colleges by Kiplinger's Personal Finance.
Benefit from simplified admission.
Apply without the barriers of entrance exams or fees.
What's the Market Outlook for Bachelor's in Liberal Studies Online Graduates?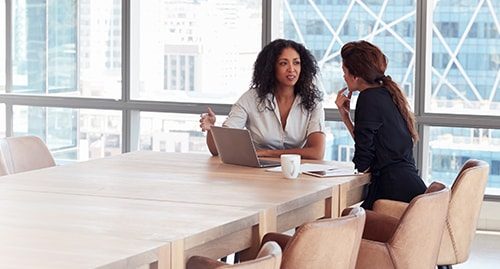 Hiring Prospects
The National Association of Colleges and Employers reports that hiring managers most desire communication, teamwork, and problem-solving skills in new hires — all pillars of a liberal studies education.
Competitive Salary
Compensation for graduates with a liberal studies bachelor's degree can vary greatly depending on their chosen career field. For example, the U.S. Bureau of Labor Statistics reports that the median annual pay stands at $62,700 for training and development specialists, $98,860 for database administrators, and $118,430 for public relations managers.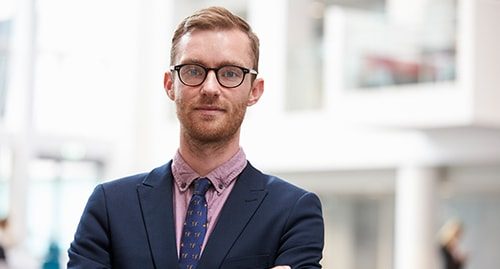 Job Growth
The BLS expects steady growth for a number of roles that liberal studies graduates can qualify for. For example, it projects the need for training and development specialists to rise by 9% between 2019 and 2029, and information security analyst positions should spike by 31% during that period.
Why Choose Maryville University's Bachelor of Arts in Liberal Studies Online Program?
You have your own interests, and Maryville's bachelor's in liberal studies online program provides an opportunity to personalize your studies in many different professional disciplines to help you prepare for the career you want. Whether you're just starting your journey in higher education or you're interested in a career change, our liberal studies degree is designed to help you achieve your goals.
Our online lectures and projects can develop your writing and research skills and teach you to analyze data and share ideas. The goal is not only to nurture your professional interests but also to help you understand how an expanded worldview can influence the way you approach your job and your relationships with coworkers.
Maryville University was founded in 1872 and has been connecting motivated professionals with industry expertise ever since. We're proud of our reputation for quality academics, accelerated growth, and affordability, because it demonstrates our devotion to advancing students like you. That's why 96% of our online undergraduate program graduates find a new career in their chosen field or enroll in advanced education programs within six months of graduation.
Specialize as a Thought Leader in Your Field.
Earning your bachelor's in liberal studies online can help open your future to a range of professional outcomes, as well as provide a foundation to further specialize your skills with one of Maryville's online graduate programs.
At Maryville, your liberal studies degree can qualify you for Early Access to graduate degree programs in a range of related disciplines, including accounting, business administration, cybersecurity, health administration, and other areas that provide opportunities to explore advanced careers.
When you're ready to go further, we offer many online graduate degree options:
Master in Data Analytics, which can be completed in one year and prepare you to sit for Microsoft SQL Server and Azure certification exams.
Frequently Asked Questions
An online liberal studies degree prepares students with a range of skills that can be useful in virtually any role and industry. Graduates can choose from a wide variety of careers to pursue, including:

Business manager
Information security analyst
Advertising or public relations manager
Entry-level manager
Human resource specialist
Training and development specialist
Urban planner/city manager

Some roles may require graduate degrees or advanced training, and job candidates may need to meet specific licensure requirements as well.

Find out more about bachelor's in liberal studies careers.

The median annual salary for professionals holding a bachelor's in liberal studies degree from a U.S. higher education institution was about $61,500 as of April 2021, according to PayScale.

Yes. Maryville University proudly holds regional accreditation from the Higher Learning Commission (HLC). Maryville has maintained accreditation from the HLC since 1941, and this status was most recently reaffirmed in 2015.

Maryville University's online liberal studies degree explores a variety of subjects, such as literature, philosophy, and the social and physical sciences. In addition to these core topics, our liberal studies program allows students to personalize their education by choosing a discipline that aligns with their professional interests and career goals.

Below are the current professional concentrations for the fall 2021 through summer 2022 terms. Students select a discipline during enrollment.

Accounting
Business administration
Communication
Criminal justice/criminology
Cybersecurity
Financial services
Forensic psychology
Healthcare management
Management information systems
Marketing
Organizational leadership

With Early Access, students in our liberal studies degree program can get a head start on earning a graduate degree by taking graduate-level courses that count toward their undergraduate and graduate degrees. Furthermore, graduate-level Early Access courses are billed at the undergraduate tuition rate — so students save time and money.

Our MBA, Master of Science in Business Data Analytics, MHA, and Master of Arts in Management and Leadership are among the many Maryville graduate programs that offer Early Access options for students enrolled in our online liberal studies degree program.

If you're interested in participating in the program, you should apply one semester before you plan to start taking Early Access courses. To apply, you must have completed at least 75 credit hours and have a cumulative GPA of 3.25 or higher. Through the program, you can earn up to 12 credit hours toward your master's degree. Our advisors can help you select your Early Access courses, which must be taken one at a time.

Learn more about the Early Access program.
Apply to the bachelor of liberal studies online program at Maryville University.
Be Brave
Bring us your ambition and we'll guide you along a personalized path to a quality education that's designed to change your life.