Early Access Program
Early Access Program
Early Access Program
Get a head start. Earn up to 12 credits toward your graduate degree.
At Maryville, we pride ourselves on being student-centered — in everything we do. And our Early Access program is one more example of how our focus is on you.
With Early Access, you can get a head start on earning a graduate degree by taking graduate-level courses that count toward your undergraduate and graduate degrees. Not only that, but graduate-level Early Access courses are billed at the undergraduate tuition rate — so you can save time and money.
If you're a qualified undergraduate student with elective slots still available in your degree, we invite you to explore Early Access as an option.
Which programs offer an Early Access option?
Many of our online undergraduate programs offer the ability for students to pursue Early Access credits that can be applied to certain graduate programs.
If you're a qualified undergraduate student and you have not yet completed your elective requirements, we invite you to connect with an advisor and explore the possibility of utilizing our Early Access program.
M.S. in Accounting
M.S. in Artificial Intelligence
Master's in Business Administration
M.S. in Cybersecurity
M.S. in Data Analytics
M.S. in Data Science
Master's in Health Administration
M.A. in Management and Leadership
M.S. in Software Development
M.A. in Strategic Communication and Leadership
What are the requirements for the Early Access program?
Before applying to participate in the Early Access program, you must meet the following requirements.
Complete a minimum of 75 credits toward your undergraduate degree (with at least 20 credits completed at Maryville) before applying to the program.
Have a cumulative GPA of 3.25 or higher.
Submit the free online application and your admission essay. Under "Application Details" select yes to the question "Do you currently attend Maryville University and are applying for Early Access?"
Submit any transcripts from your academic career that aren't already on file.
In order to start the Early Access program after you have been admitted, you must do the following.
Receive your admission notification from your chosen school (John E. Simon School of Business, the College of Arts and Sciences, or the Myrtle E. and Earl E. Walker College of Health Professions).
Complete 90 hours of undergraduate coursework, including the majority of your undergraduate core courses.
Work with your advisor to determine the best courses to take (one graduate level course per eight-week term).
Note: Early Access courses must fit into a student's current degree plan. Depending on the number of transfer credits, students may not be able to take Early Access courses if there is limited space in their schedules even with being admitted into the program. Applicants may work with their Student Support Specialist to determine if Early Access is an option in that regard. Early Access Students are not eligible for the Alumni Scholarship.
How do I maintain good standing in the Early Access program?
In order to maintain good standing in the Early Access program — and make sure all your credit hours count toward your graduate degree — you must maintain a GPA of 3.25 throughout the program.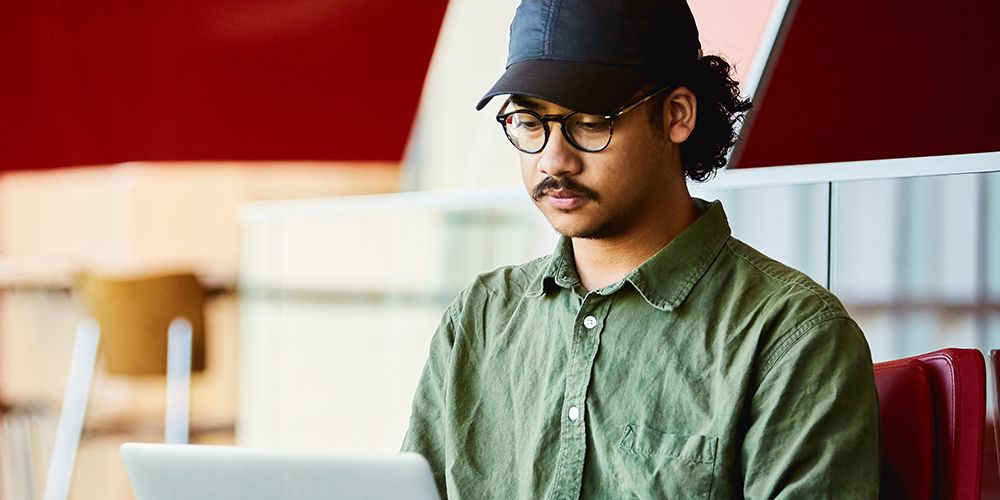 How do Early Access courses fit into my undergraduate class schedule?
If you're interested in participating in the Early Access program, you should apply one semester before you plan to start taking Early Access courses.
In the program, you may take one Early Access course at a time. You can pair your graduate-level course with an undergraduate course during the same time period.
Graduate Early Access courses typically replace electives, but in some instances can be used to replace major requirements — with program director approval. Your advisor will be able to help you determine the best way to apply your graduate-level courses within the framework of what you've already completed.
Because Early Access courses typically count toward your undergraduate elective requirement, you should be sure to check that you have enough elective credit hours outstanding to accommodate the graduate-level courses. For example, if you hope to earn the maximum 12 credit hours toward your master's degree, you should start while you still have at least 12 credit hours remaining in your undergraduate elective requirement.
Have questions? We're here to help.
If you have questions, or if you want more information about the Early Access program, connect with your advisor to discuss your options further.
Be Brave
Bring us your ambition and we'll guide you along a personalized path to a quality education that's designed to change your life.