Cybersecurity Certificate
Cybersecurity Certificate
Cybersecurity Certificate
Be a part of the cybersecurity solution
We're living in a digital-first world. With the prevalence of smartphones and tablets, the growth and development of the Internet of Things, and the increase in working and studying remotely, our society is more connected than ever.
That means more devices, platforms, and technologies need to be secured against threats from cybercriminals — and there are more opportunities for malware, ransomware, data breaches, phishing attempts, and other attacks to affect users and businesses. In the first half of 2020 alone, cybercriminals compromised or exposed an estimated 36 billion records.*
There's a shortage of qualified cybersecurity experts to address this threat. In 2018, 74% of businesses surveyed said their operations were affected by this shortage, up from 70% the year before.** According to cybersecurity firm Varonis, an estimated 3.5 million cybersecurity jobs will go unfilled in 2021.
You can help fill these vital roles and secure digital business operations. Your 100% online cybersecurity certificate can help you build the fundamentals to upskill, reskill, or retool for the next step in your career. Our program is designed to help you pursue opportunities to bring IT and cybersecurity expertise into a business setting. Prepare to thrive in this booming, future-focused field and become the security expert your organization needs to defend against and mitigate digital threats.
*RiskBased Security, "2020 Q3 Report: Data Breach QuickView"
**ESG and ISSA, "The Life and Times of Cybersecurity Professionals 2018"

Apply with no application fees or entrance exams, and choose from 3 start dates

Build real-world skills through a dynamic, project-based curriculum that reflects emerging trends and technologies

Earn your certificate in as few as 6 courses (18 credit hours)

Access 100% online coursework with no campus visits required

Develop critical, in-demand skills in ethical hacking, cloud security, digital forensics, and more

Learn from a faculty of experienced cybersecurity experts and industry leaders
Who should earn an online certificate in cybersecurity?
If you're passionate about information technology, computer science, or online security, our online cybersecurity certificate program is for you. It gets straight to the heart of cybersecurity, so you can start your education and begin building your foundation in the field from day one.
The cybersecurity certificate is designed to help you begin building your foundation in vital cybersecurity areas like ethical hacking, networks and security, incident response, virtualization, and more, so you can pursue a career in the rapidly growing cybersecurity field. Our program features a focus on business, so you can bring your cybersecurity fundamentals into a business setting and help create a better culture of IT security literacy. According to IBM's "Cost of a Data Breach Report," the average data breach in 2020 cost businesses $3.86 million. As a certified cybersecurity professional, you can help businesses mitigate the fallout from data breaches — or avoid them completely.
You can pursue a standalone cybersecurity certificate or earn it as part of a bachelor's in computer science or cybersecurity degree. You can complete the certificate in as few as six courses (18 credit hours). Then, if you decide to continue your education, you can apply all credits earned toward a bachelor's in computer science or your bachelor's in cybersecurity.
Why earn your online cybersecurity certificate?
Anything connected to a network is vulnerable. It's not just our phones and computers anymore: Security cameras, TVs, speakers, and cars can become high-profile targets for cyber attacks. Even modern refrigerators are at risk — according to Proofpoint, hackers and cybercriminals have been targeting smart fridges for nearly a decade.
To keep information and privacy secure and to help ensure safe business operations, we need experts who understand and know how to address the challenges. If you're passionate about technology and security, and if you're hoping to begin a career with growth potential, you can start by earning your online certificate in cybersecurity.
As a cybersecurity professional, you can be part of the solution. Whether you're looking to refresh your current cybersecurity skills or reskill to pursue a new job, your certificate can get you started. Featuring a project-based curriculum, our certificate program is designed to help you learn fundamental skills you can apply immediately. In as few as six courses, you can build the foundation to prepare for a rewarding, potentially lucrative career in this booming field.
*Varonis, "2019 Varonis Global Data Risk Report"
**IBM, "Cost of a Data Breach Report 2020"
Dynamic, affordable, and highly streamlined.
Get personalized support. Benefit from a dedicated student support team who can assist you from application through graduation and beyond.
Learn from a streamlined curriculum. Study the most important topics in cybersecurity and earn your certificate in as few as six courses.
Prepare for further credentials. Complete coursework that you can apply toward a bachelor's degree in computer science, or a bachelor's degree in cybersecurity.
Gain real-world experience. Learn from a practical, experiential program that helps you build skills you can use right away.
Learn from leaders in data science. Engage with dedicated faculty and industry experts.
Study on your schedule. Access 100% online coursework with no campus visits required.
What can you do with your online cybersecurity certificate?
Data breaches, phishing scams, malware and spyware programs, identity theft, and ransomware attacks are just a few of the dangers individuals and organizations face — and often, victims aren't prepared to prevent or recover from attacks. According to Varonis, 95% of companies don't properly protect their sensitive files and folders, and IBM reports that it takes an average of 207 days to detect a data breach.
That means there's an incredible need for qualified cybersecurity experts to help businesses and organizations prepare for, prevent, and mitigate cyber attacks. And with a shortage of talent in the field, millions of vital security roles stand to go unfilled.
At Maryville, we offer a number of options to help you build the cybersecurity skills for your professional goals. If you want to work with tools and technology around cybersecurity, our online certificate can help you get started. If you're hoping to take a more active role in cybersecurity strategy, you may want to pursue our online Bachelor of Science in Cybersecurity. If you choose to pursue the certificate first, you can apply your coursework toward a future bachelor's in computer science or cybersecurity.
What types of careers can I pursue?
One of the biggest benefits to pursuing a career in cybersecurity is it affects nearly every industry. Businesses and organizations of all types and sizes need to protect against threats, and they're willing to invest to make sure their data is secure. Whether you want to work protecting data in a business setting, helping advise on policy in government offices, or investigating cybercrimes in law enforcement, your cybersecurity expertise can help you qualify for exciting and lucrative opportunities.
When you earn your online cybersecurity certificate, you have the flexibility to work almost anywhere, or to enhance your skills even more through continued education.
Put your cybersecurity certificate to work in a variety of settings, including:
Auto manufacturing
Banks and credit unions
Business and office settings
Colleges and universities
Financial services firms
Hospitals and clinics
Insurance companies
Law enforcement
Local, state, and federal government offices
Nonprofits
Supply chain operations
Tech startups
Entry-level career opportunities in cybersecurity include:
Compliance and risk manager
Cyber risk management analyst
Cybercrime investigator
Cybersecurity awareness and training associate
Cybersecurity consultant
Cybersecurity policy specialist
Cybersecurity/privacy associate
IT specialist/technician
Security operations analyst
Security specialist
Vulnerability management analyst
Web security associated
Upskilling career opportunities in cybersecurity include:
Computer support specialist
Information security analyst
IT specialist
IT technician
Security specialist
Where can your cybersecurity certificate take you?
Pursue high-salary careers
According to IBM, the average cost for a business to resolve a single data breach is nearly $4 million — so they have plenty of reason to invest generously in cybersecurity talent. While salaries may vary based on factors like experience, location, and education, your cybersecurity certificate can help you qualify for high-paying jobs like cybersecurity analyst ($76,628)*, information security analyst ($99,730)*, penetration tester ($88,550)*, network and systems administrator ($83,510)*, and computer support specialist ($52,270)*.
*Median salary based on information compiled by O*Net Online
Be integral to a booming field
According to the U.S. Bureau of Labor Statistics (BLS), computer science careers are growing at nearly three times the average rate for all career types (4%). In cybersecurity specifically, there are plenty of careers with bright outlooks. With your online cybersecurity certificate, you can pursue high-growth careers like information security analyst (31% growth projected between 2019 and 2029)*, computer support specialist (8%)*, and penetration tester (5-7%)**.
*Growth data based on projections by the BLS.
**Based on projections for 2018-2028 compiled by O*Net Online.
Future-proof your career
According to Varonis, 3.5 million cybersecurity openings may go unfilled in 2021. In addition, according to Cybersecurity Ventures, the annual worldwide cost of cybercrime in 2025 could top $10 trillion, up from an estimated $6 trillion projected in 2021*. That means demand for cybersecurity professionals vastly exceeds supply, and cybersecurity professionals stand to be vital for the success — and survival — of any business or organization.
*Based on information compiled by Cybersecurity Ventures
Why choose Maryville Online's cybersecurity certificate?
Build a dynamic education
Our online certificate in cybersecurity is designed to give you a comprehensive understanding of the cyber defense field through real-world projects and case studies informed by the actual issues and challenges facing our digital and online society. That means you can learn practical skills and techniques immediately applicable to your career.
Maximize your education investment
When you earn your cybersecurity certificate from Maryville, you can focus on the topics that will help you achieve your career goals. If you already have a cybersecurity background, you may be eligible to replace up to two courses (6 credit hours) with electives to ensure you get the most out of your education. You can also apply coursework toward your bachelor's in computer science or bachelor's in cybersecurity from Maryville Online (up to 18 credits).
We're continually recognized for excellence: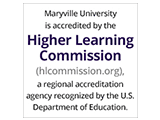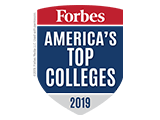 Put our reputation to work.
Maryville University was founded in 1872 and has been helping brave, motivated professionals launch or enhance their careers with industry expertise ever since. Ninety percent of our full-time faculty holds a doctorate or terminal degree, and our cybersecurity and computer science faculty comprise experienced practitioners and experts in the field.
We're proud of our reputation for quality academics, accelerated growth, and affordability, because it demonstrates our commitment to excellence.
Online certificate in cybersecurity curriculum*
Our cybersecurity certificate allows you to build your foundation in cybersecurity in as few as six courses (18 credit hours). Courses are 100% online, giving you the flexibility to learn top concepts and techniques in cybersecurity on your schedule.
Focus on issues important to cybersecurity
When you earn your cybersecurity certificate online with Maryville, you get a practical, project-based education that can prepare you to take on real-world challenges. Build a high-level base in vital, in-demand areas like critical systems and controls, ethical hacking, networks and security, digital forensics, malware analysis, and cloud security.
Tailor your experience to your skills
Do you already have a background in cybersecurity or similar concepts? Our certificate might be able to accommodate your experience. You may be eligible to swap up to two courses for electives to help you build new skills — not rehash old ones.
Expand your career potential with a second certificate
The computer science world is booming, and there are plenty of opportunities across a variety of areas. That's why we offer five separate certificate programs in some of the most high-growth, in-demand areas of this industry. You can round out your computer science knowledge by choosing to earn a second 100% online certificate in artificial intelligence (AI), data science, software development, or user experience and user interface (UX/UI).
Core Courses (15 credit hours)
This course will allow students to implement and audit the Critical Security Controls as documented by the Council on Cyber Security. These Critical Security Controls are rapidly becoming accepted as the highest priority list of what must be done and proven at nearly all organizations.

This course will involve assessing target networks and hosts for security vulnerabilities. Specific penetration testing and ethical hacking methodologies will be discussed and used on network devices, client machines, and mobile devices.

This course will examine both network device security and wireless security issues. For wireless security, specific attention will be paid on WiFi and Bluetooth technologies.

Virtualization technologies require planning with regard to access controls, user permissions and traditional security controls. Virtualized infrastructure is being located in the cloud which will dictate policies and processes that will need to be adapted to work within a cloud structure.

This course will focus on digital forensic practices, tools, and exercises for the collection of electronic evidence on network, client, and mobile devices. Specific discussion will also include the introduction process of this electronic evidence in civil and criminal cases.

This course explores malware analysis tools and techniques that target and infect Windows systems. Knowing the capabilities of malware is critical to an organization's ability to derive threat intelligence, respond to information security incidents, and establish defenses.

This course will discuss information security and policies in the private sector related to privacy, incident response, computer crime, intellectual property, and pending/recently decided cases.
*Choose from ISYS 481 or ISYS 491. To ensure the best possible educational experience for our students, we may update our curriculum to reflect emerging and changing employer and industry trends.
Ready for your next step?
Take your education further with your online Bachelor of Science in Computer Science or Cybersecurity
While your cybersecurity certificate can help you qualify for a great career securing networks and eliminating digital threats, a bachelor's in computer science or cybersecurity can establish you as a true leader in the field. If you choose to take this next step, we can put you on the fast track toward your degree.
Our cybersecurity certificate program features college credit coursework, so you can apply the 18 credit hours you earned toward your bachelor's degree. That means you can get a head start and save time as you advance your skills.
Want to learn more about how your Bachelor of Science in Computer Science or your Bachelor of Science in Cybersecurity can help you take your cybersecurity certificate further? Schedule a call with an advisor and discuss the benefits for your career.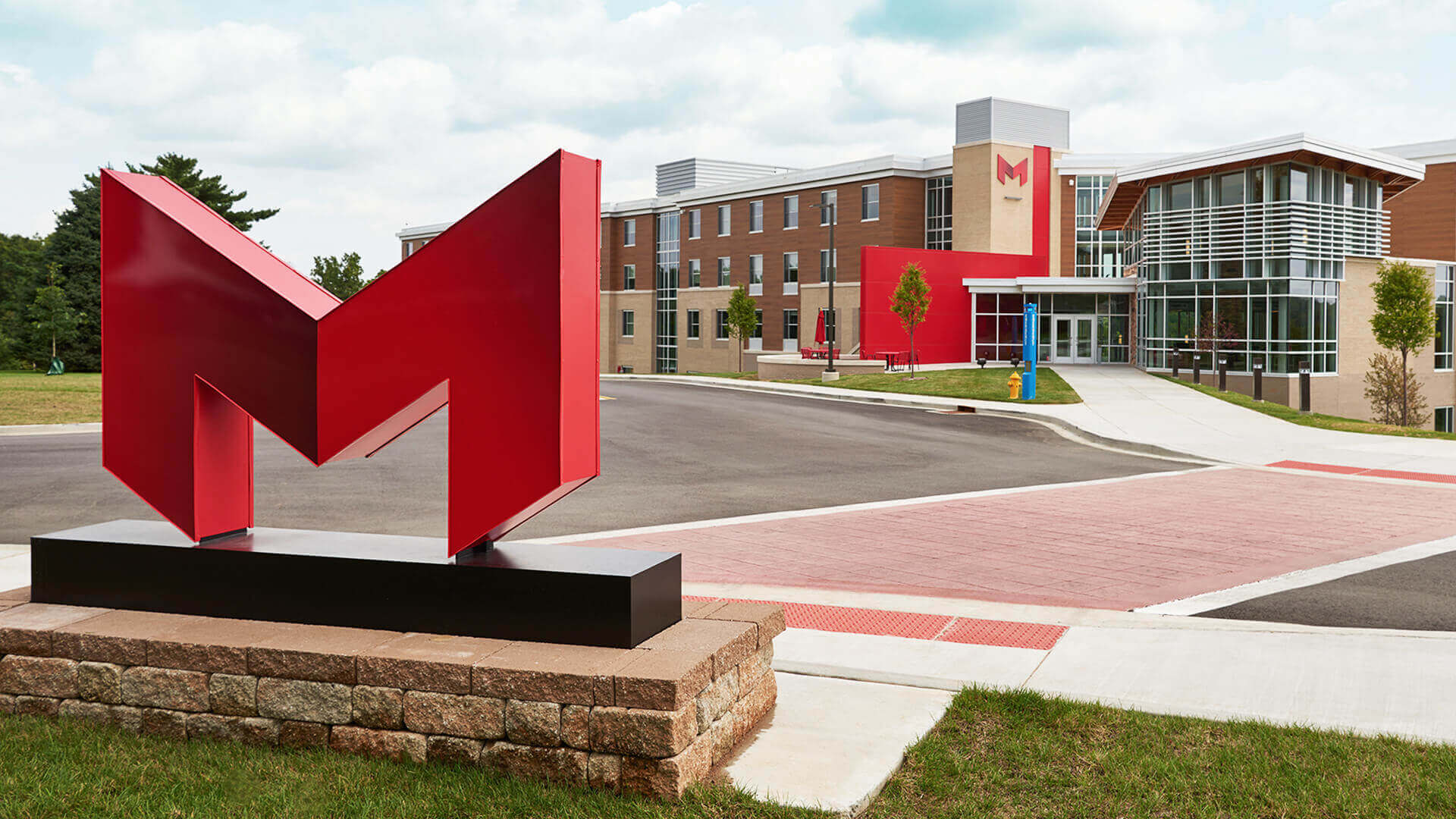 Learn more about the online cybersecurity certificate at Maryville University.
Be Brave
Bring us your ambition and we'll guide you along a personalized path to a quality education that's designed to change your life.