User Experience Certificate
User Experience Certificate
User Experience Certificate
Better user experience is better business
Design and perception determine so much of how we interact with the modern world. This is especially true as we increasingly rely on digital devices for communication, commerce, entertainment, and information. The quality of our experience can go a long way in shaping our opinions.
About 94% of website visitors form their first impression of a site based on design, and 75% use it to judge credibility. Not only that, but users who have a bad experience with a retailer's mobile presence are 62% less likely to make a future purchase.*
With your 100% online certificate in user experience and user interface (UX/UI) from Maryville University, you can pursue a career helping shape the way we experience the world. We built our UX/UI certificate program to help you learn the fundamentals of user experience in as few as six courses (18 credit hours). As you earn your certificate, the experiential, project-based courses can help you build your foundation in key concepts like iOS application development, website design, and storyboarding.
You can learn to design meaningful and relevant experiences. Start here.
*Toptal.com, "Know Your User – UX Statistics and Insights"

Apply with no application fees or entrance exams, and choose from 3 start dates

Build real-world skills through a dynamic, project-based curriculum that reflects emerging trends and technologies
Earn your certificate in as few as 6 courses (18 credit hours)

Access 100% online coursework with no campus visits required

Work with state-of-the-art tools and coding languages like HTML, Xcode, CSS, and Adobe Creative Suite
Learn from a faculty of experienced UX/UI experts and industry leaders
Who should earn an online certificate in user experience/user interface (UX/UI)?
Have you ever been frustrated by an app, website, online form, or other interface and thought, "I bet I could fix this"? If you're driven to simplify something, make it more aesthetically pleasing, or create the smoothest possible experience, an online certificate in user experience might be for you.
Our interaction with the modern world is all about design and function, so the skills you can learn while studying UX/UI can apply across a variety of careers. If you're already working in a design or development role such as graphic designer, web designer, or app developer, or you'd like to pursue a career in those fields, your online certificate in UX/UI can add valuable knowledge and skills to help you thrive.
At Maryville University, our 100% online UX/UI certificate program is designed to help you enhance your current knowledge of design or build your introductory skill set. You'll have the opportunity to learn from a project-based curriculum informed by real-world issues in user experience. Here, you can build the fundamentals of in-demand skills like storyboarding, iOS app development, and web design.
Why earn your online UX/UI certificate?
Much of the success of every app, website, electronic display, game, and interface depends on user experience. With your online UX/UI certificate, you can take the first step toward a career where you can make a direct impact on a business's success.
Research shows that companies are wise to invest in good UX/UI talent. Focusing on user experience can have a tremendous effect on profits and outcomes. According to Forrester, every dollar spent on UX can return an average of up to $100 in profit, and good UX/UI can increase conversion rates by as much as 400%.
When you earn your online certificate in UX/UI from Maryville, you can build a fundamental understanding of the tools, techniques, and technologies that shape the way we experience our digital world. Here, you can get experience working with industry-standard tools like HTML, CSS, Adobe Creative Suite (including XD, Illustrator, and Photoshop), Xcode, and Microsoft Visual Code. Best of all, the online curriculum gives you the freedom to learn the skills relevant to your goals — on your time.
Dynamic, affordable, and highly streamlined.
Get personalized support. Benefit from a dedicated student support team who can assist you from application through graduation and beyond.
Learn from a streamlined curriculum. Study important, in-demand topics in user experience design and earn your certificate in as few as six courses.
Prepare for further credentials. Complete coursework that you can apply toward a bachelor's degree in computer science, or earn a second certificate from our computer science suite in as few as six additional courses.
Gain real-world experience. Learn from a practical, experiential program that helps you build skills you can apply to your career immediately.
What can you do with your online UX/UI certificate?
UX/UI design is a versatile field with applications across industries. As consumers and audiences continue to demand cleaner, smoother, more efficient interactions in all kinds of media, professional UX talent could be the difference between a business thriving and flailing.
According to a survey by Kent State University, UX/UI professionals mostly concern themselves with research and discovery, creating solutions, prototyping, and usability testing. Most commonly, UX designers polled said their work centered on websites and web apps, but they also had experience with mobile apps, enterprise applications, and desktop programs.
With your online UX/UI certificate, you can work toward creating a more user-friendly environment for consumers and building a meaningful, relevant user experience through branding, design, usability, and function.
What types of careers can I pursue?
While businesses of all sizes employ UX professionals, it's small companies (50 employees or fewer) and large corporations (10,000+ employees) that are hiring the most. According to the career website Glassdoor.com, 23% of all job listings for UX designers came from small companies, and 26% came from large ones.
When you earn your online UX/UI certificate, your skills can prove useful for nearly any company with a tech-based presence. Our program's curriculum focuses on various aspects of design and user interface, so you can build the fundamentals to pursue careers in areas like design, development, and quality assurance — or choose to enhance your skills even more through continued education.
Put your UX/UI certificate to work in a variety of settings, including:
Advertising and PR firms
Colleges and universities
Computer systems design firms
Financial services firms
Local, state, and government offices
Nonprofits
Print publishers
Software publishers
Tech startups
Video game studios
Entry-level career opportunities in UX/UI include:
Digital designer
Graphic designer
Software designer
User researcher
UX/UI designer
Web designer
Where can your UX/UI
certificate take you?
Pursue high-salary careers
Your certificate in UX/UI can help you qualify for rewarding and lucrative careers related to UX/UI and design across several fields. Salaries vary depending on factors like experience, location, and education, but you can pursue high-paying careers like application developer ($108,080)*, web developer ($73,760)*, UX designer ($74,274)**, and graphic designer ($52,110)*.
*Median salary data based on information compiled by the BLS
**Average salary based on self-reported data compiled by PayScale.com
Give yourself room to grow
Our UX/UI certificate program can help you learn the basics of user-focused design from several different angles and apply these skills across a variety of career types. This versatility is part of why businesses value UX knowledge so much. Your UX/UI certificate can give you the start you need to continue honing your UX/UI skills — and research shows businesses are willing to pay for experience. In fact, a recent study of UX professionals' salaries found that pay increased about $5,500 per year up to five years.*
*Nielsen Norman Group, "Salary Trends for UX Professionals"
Work how you want
As a UX/UI professional, you can pursue a traditional career in a field like design, quality assurance, and research. But many UX professionals choose to work as freelancers or use freelance opportunities to earn additional income. The BLS reports that 21% of graphic design professionals are self-employed, as are 10% of web developers and digital designers.
Why choose Maryville's online UX/UI certificate?
Build a dynamic education
Our online certificate in user experience is designed to help you learn the fundamental skills you need to pursue a career in UX/UI. You can learn in-demand skills like iOS application development, digital media, website design, storyboarding, and visual and interactive communication. In UX, the best way to learn is to do, so we designed our curriculum to be experiential and project-based. That means you'll have the opportunity to learn practical skills and techniques in UX and design you can apply to your career in real-time.
Maximize your education investment
We designed our online UX/UI certificate to allow you to focus on the topics that will help you achieve your career goals. If you already have a college-level background in any areas covered by the curriculum, you may be eligible to switch out up to two courses (6 credit hours) with electives to help you broaden your knowledge and get the most out of your education. You can also apply coursework toward your bachelor's in computer science from Maryville Online (up to 18 credits).
We're continually recognized for excellence: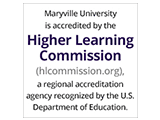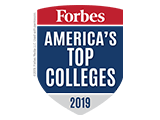 Put our reputation to work.
Maryville University was founded in 1872 and has been helping brave, motivated professionals launch or enhance their careers with industry expertise ever since. Ninety percent of our full-time faculty holds a doctorate or terminal degree, and our software development and computer science faculty comprise experienced practitioners and experts in the field.
We're proud of our reputation for quality academics, accelerated growth, and affordability, because it demonstrates our commitment to excellence.
Online certificate in user experience/user interface curriculum*
Our online user experience certificate allows you to build your foundational UX/UI skills in just six classes (18 credit hours). Our program is designed to help you grow your knowledge in topics related to user experience so you can qualify for a career in the field — or pursue further education.
Focus on the fundamentals of user experience
When you earn your online UX/UI certificate with Maryville, you get a practical, project-based education that can help you prepare for real-world careers and opportunities in the field. Build your foundation with a curriculum focused on high-demand skills like user experience/user interface development, application development, storyboarding, website design, and digital media. Get experience working with important tools and coding languages like HTML, CSS, Adobe Creative Suite, Xcode, and Microsoft Visual Code.
Maximize your curriculum based on your skills
Do you already have a college-level background in topics related to user experience? Our certificate program can help accommodate your experience. You may be eligible to replace up to two classes with electives, so you can be sure you're developing new skills — not rehashing old ones.
Expand your career potential with a second certificate
There's so much to explore in the world of computer science. That's why we offer five separate certificate programs in some of the most high-growth, in-demand areas of this booming industry. You can round out your computer science knowledge by choosing. Choose to earn a second from 100% online certificates in artificial intelligence (AI), cybersecurity, data science, or software development.
Core Courses (18 credit hours)
The movement of more and more information to mobile applications and technology has changed the human perspective of the world and our interactions with each other. Understanding the design of apps and how to root them in real world problems becomes an exercise. However, despite the new technology, foundational principles of design are held as a way to continuously improve on the design to produce a more engaging and effective experience. Storyboarding is a visual way of developing an application's user interface prior to undergoing any development activities. Coupled with sketching, mockups, and prototypes, a person building an application can test and refine their ideas using less time and effort. This course serves as an introduction to the technique of storyboarding, including organizing a project's content and arranging it in a visual format utilizing standard tools while holding to fundamental design principles in terms of color, layout, and typography. This course also aims to illustrate the benefits, consequences, and changes that have occurred and continue to occur as technology becomes more integrated in our lives.

This course begins the student understanding of the programming language Swift in order to develop iOS mobile applications as well as continuing to understand the impact that technology has on modern society. Students will develop iOS apps in the context of the XCode integrated development environment (IDE) while building experience with the vocabulary and app design patterns supported by XCode and its suite of tools.

An introduction to the practice, language, and purpose of graphic design. Through completing a variety of projects, students explore and apply the elements and principles of visual communication in pursuit of crafting their creative process, understanding theory and practice, and refining visual and technical skills.

An introduction to vector and raster graphics, page layout software, and the general tools and technologies of graphic design. Students will explore and apply fundamental principles of art and design utilizing industry standard software (Adobe Suite). This course requires no previous computer experience.

This course introduces students to the visual, theoretical, and technical considerations of designing desktop and mobile websites. Its focus is on producing interactive prototypes using industry-standard software and pursuing an introductory understanding of principles, processes, and practices specific to user experience and interface design. For context, this course also introduces students to basic HTML and CSS. Prerequisite: ADGD 260 or ADDM 200

This course's purpose is to advance students' understanding of the specialized disciplines, user experience and user interface design. Students will pursue advancing visual and interactive communication skill sets as they complete application focused projects that seek to create effective user experiences. Focus is placed on principles, processes, and practices specific to user experience and user interface design and include topics such as usability, user interaction, iconography, mapping, and prototyping.
*To ensure the best possible educational experience for our students, we may update our curriculum to reflect emerging and changing employer and industry trends.
Ready for your next step?
Take your education further with your online Bachelor of Science in Computer Science
While your UX certificate can help you qualify for a great career in areas like UX/UI, graphic design, and web design, a bachelor's in computer science can establish you as a true leader in the field. If you hope to continue your education, your certificate can put you on the fast track toward a full bachelor's degree.
Our UX/UI certificate program features college credit coursework, so you can apply the 18 credit hours you earned toward your bachelor's degree. That means you can get a head start and save time as you build an even greater understanding of UX design and computer science.
Want to learn more about how your Bachelor of Science in Computer Science can help you take your online UX/UI certificate further? Schedule a call with an advisor and discuss the benefits for your career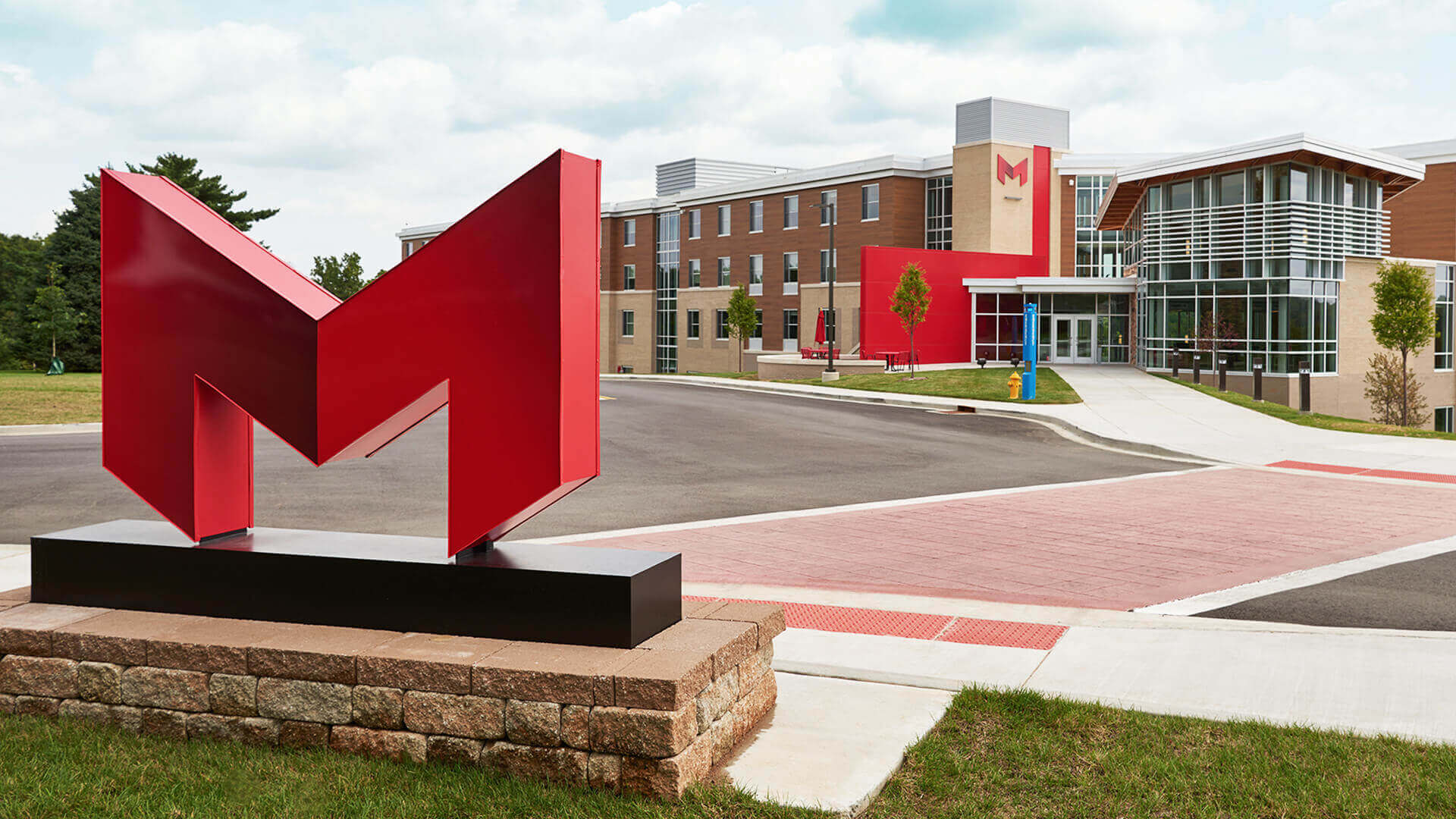 Learn more about the online user experience certificate at Maryville University.
Be Brave
Bring us your ambition and we'll guide you along a personalized path to a quality education that's designed to change your life.