Online Doctor of Education (EdD) — Higher Education Leadership
Online Doctor of Education (EdD) — Higher Education Leadership
Online Doctor of Education (EdD) — Higher Education Leadership
Great leaders don't accept the status quo.

They accept a challenge.
How do you improve delivery and efficacy in higher learning? How can you better prepare students for the workforce? How do you adapt to emerging technology and modern faculty-administration dynamics? Answering today's big questions in higher education takes reflective, future-focused leadership. Maryville University's online Doctor of Education in Higher Education Leadership can provide you with the leadership abilities and perspective to meet the challenges of today — and tomorrow.
Explore higher education-focused leadership theory and develop the expertise to apply it in real-world situations. Build a contemporary understanding of administrative relationships and the student experience. Gain actionable insight into higher-ed governance, policy, and financing to help you effect institutional change. Pursue your online Doctor of Education at Maryville and learn to impact higher education on a sweeping scale in ways that matter most.

Access coursework 100% online with no campus visits required

Attend residency on campus or virtually

Complete your courses and dissertation simultaneously

Receive personal mentorship from scholar-practitioner faculty

Benefit from the added support of our cohort learning model

Graduate in as few as 32 months
Why Choose Maryville for Your Online EdD Program?
Our online EdD program offers unique benefits.
Our Dissertation is Different
Most doctoral programs conclude with a dissertation, but we believe your dissertation should be more than just a paper. It should inform your research, drive your leadership focus, and keep your writing and thinking sharp throughout the program. Our approach allows you to apply valuable knowledge as you learn it.
Our Focus is Different
The online EdD program is more than a doctorate in education — it's a doctorate in higher education leadership. You'll focus squarely on impacting higher education at the institutional level, helping institutions grow in the face of a fluctuating economy, changing technology, increased competition, and an influx of degrees in the job market.
We're Cohort Based
This means you benefit from smaller class sizes, collaboration, and individual attention and mentorship from faculty members. You also get to continue coursework with the same cohort so you can develop your skills together.
We Provide Greater Support
As you work on your assignments and dissertation, you'll have complete access to the Maryville library and librarians. Additionally, your courses will include integrated writing tools, such as pre-submission proofreading with detailed feedback.
What Can You Do with an Online Doctor of Education?
Our Doctor of Education online is a leadership-focused degree that promotes strategic high-level decision-making. EdD graduates can teach, but the degree is most applicable outside of the classroom. Positions at the top levels of higher education can empower you to have a greater influence. They can also be financially rewarding. Earning your online doctorate in education is a great way to advance your career and increase your earning potential while shaping the future of higher education.
Career Opportunities with an EdD in Higher Education Leadership
Professionals with a Doctor of Education in Higher Education Leadership possess the skills and knowledge to identify problems and opportunities in higher education and make improvements in the field.
Completing your online EdD in Higher Education Leadership at Maryville can qualify you for roles such as:
College/university president
Dean of students
Department chair
Education researcher and consultant
Registrar
In settings such as:
Colleges and universities
Government agencies
Nonprofit organizations
Private businesses
Learn more on our careers page.
What Is the Typical Doctor of Education Salary?
With your online EdD in Higher Education Leadership, you can build a foundation to pursue careers with median salaries such as:
College/University President
$156,000*
College/University Administrator
$97,500**
Department Chair
$84,000*
Dean of Students
$84,000*
Admissions Director
$72,000*
Chief Academic Affairs Officer
$138,000*
*Based on September 2021 salary data compiled by PayScale
**Based on May 2020 salary data compiled by the U.S. Bureau of Labor Statistics
Why Earn an EdD Over a PhD in Higher Education?
Not all doctoral programs in higher education have the same value or utility. We want to make sure the skills you earn from your online education degree match your aspirations. Here are some reasons why a Doctor of Education online may be your best option.

Time — Our online Doctor of Education degree is a 32-month, 48-credit program. Compared with a PhD in Higher Education, this credential could save you one to three years in completion time.
Practice-Based Research — In a PhD program, your primary goal is to master and extend the body of knowledge on a subject. However, your research isn't necessarily applicable in a leadership role. With our doctorate in educational leadership online, you can apply existing research to the critical issues affecting your institution and inform decision-making directly.

Leadership — An online Doctor of Education is all about leadership. PhD programs are typically designed for specific academic disciplines. With an online EdD degree, you have the potential to become a provost or president of a university.
We're distinguished by our dedication to your success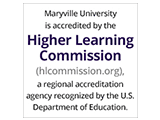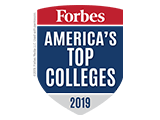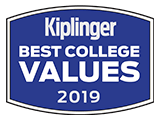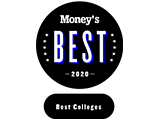 Insights from our faculty
We asked Jason Castles, director and assistant professor of higher education leadership, for his thoughts on the online Doctor of Education in Higher Education Leadership program. Here are his responses:
We strive to stay current on trends and the future of higher education. Some recent areas of focus include the impact of the pandemic in higher ed (budgeting, enrollment, and mental health); diversity, equity, and inclusion work; and demographic shifts (who is attending and how many students are attending). Additional trends impacting higher ed include data analytics; financial sustainability and affordability; changes to tenure systems; and the growing reliance on adjunct faculty members.

Have a plan/create a schedule, as time management is crucial.
Consider the "cost" of attending, weighing factors such as being a full-time student, working full time, and commitments to family and friends.
Try not to get "stuck" in one area and strive to broaden your perspective.
Have an open mind.
Enjoy the process — both classes and your dissertation.

Employers value flexibility, data analysis skills, and the ability to develop outcome assessment plans. They also look for candidates with cultural competence, empathy, and active listening skills (especially during the pandemic).

We offer a high level of student support and engagement from faculty and staff, providing students with constructive feedback and tools to learn to be successful in higher ed. We also offer a financially efficient 32-month, 48-credit program with a solid, rigorous curriculum.
Online EdD in Higher Education Leadership Curriculum
The best higher education doctoral programs prepare you to address the critical issues that will shape the future of higher ed. That's why we focus on topics such as quantitative and qualitative data analysis, future-focused governance and finance, contemporary student experiences, new and innovative technologies, and just about anything else you may face in a leadership role. We also let you explore your individual interests through professional practice courses based on current trends in higher education.
Our online Doctor of Education in Higher Education Leadership program is designed for completion with 48 credit hours and in as little as 32 months of year-round study. Find out more about our program on our curriculum page.
Lead inside and outside of the classroom. Our curriculum can help you develop the competencies to be a top educator in the classroom or apply your knowledge and skills toward outstanding research. Learn to solve the complicated challenges of classroom dynamics in courses such as Leadership in Higher Education and Leading in a Complex Environment, and hone your research skills with Research Residency I and II and Understanding Data and Analysis.
Experience a dynamic, future-focused doctorate. Maryville University has been an innovator in education for nearly 150 years. When you earn your Doctor of Education in Higher Education Leadership with us, we can help you take that pioneering spirit with you. Through courses such as Strategic Change and Innovation, you can develop a progressive and change-oriented mindset, so wherever you go in your education career, you will go with confidence.
Discover that leadership starts with compassion. As an educator, your students are a primary focus. That's why our curriculum includes courses such as The College Student Experience and Reflective Leadership Practice and Inquiry to help you understand your students and design your higher education strategies around their needs, concerns, and abilities.
Online Doctor of Education Admissions Requirements
A master's degree from a regionally accredited institution
Minimum GPA of 3.0 on a 4.0 scale for master's transcripts
At least three years of professional experience in higher education (exceptions considered for demonstrated professional leadership experience transferable to higher ed)
Submission of the following:

Both bachelor's and master's transcripts
Resume/CV
Personal essay: 500–600 words
Two professional letters of recommendation
Learn more on our admissions page.
Frequently Asked Questions
Our online EdD in Higher Education Leadership prepares students for careers in educational leadership, growing their knowledge of advanced theories and practical skills so they can manage organizations, solve problems, and promote positive change in higher education.

Graduates of our online EdD program may advance to administrative roles, overseeing higher education institutions, programs, or departments. They may work behind the scenes to assess, improve, and create new curricula and instructional methods, train other educators, or conduct research to advance higher education.

The median annual salary for professionals holding a EdD in Higher Education Leadership was about $77,000 as of September 2021, according to PayScale.com.

The U.S. Bureau of Labor Statistics projects the employment of postsecondary education administrators to grow 8% from 2020 to 2030. The need to replace professionals who change roles, switch careers, or retire will drive most of this growth.

Our online EdD program is a 32-month, 48-credit program. Compared with a PhD in Higher Education, this credential could save you one to three years in completion time.

Earning your online EdD can put you on a path for career advancement, higher earnings, and administrator-level leadership positions. An EdD is practice based, meaning it allows you to research your areas of interest and also leverage the results of your research to influence the decision-making process of an institution or organization.

Pursuing an EdD means you will focus on identifying problems and developing strategies to help solve those problems. An EdD program prepares you with skills in conducting qualitative research, collecting data, conducting interviews, making observations, and participating in focus groups.

If time to completion is important to you, consider that EdD students generally finish their programs faster than PhD students. On average, a PhD takes five to six years to complete, with some studies showing that students regularly take as many as eight years. On the other hand, earning an EdD generally takes between three and four years. Students can complete ours in as little as 32 months.
Apply to the online Doctor of Education degree program at Maryville University.
Be Brave
Bring us your ambition and we'll guide you along a personalized path to a quality education that's designed to change your life.