How to Become a University Registrar
How to Become a University Registrar
How to Become a University Registrar
University registrars act as versatile record keepers for their institutions. As overseers of vast amounts of data and student information, they are essential to the operations of a university's administration.
If you're interested in becoming a higher education administrator who plays a key role in organizational leadership, seeking a university registrar position could be a good choice. This article explains how to become a university registrar, what university registrars do, typical salary ranges, and the employment outlook for those who work in this important occupation.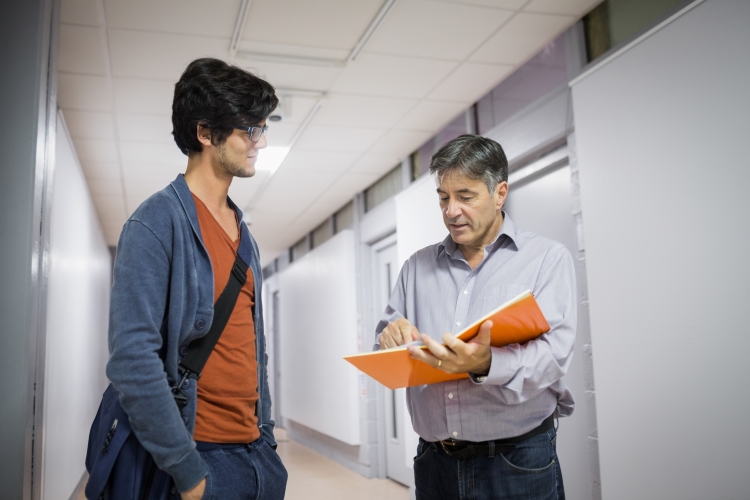 What Does a University Registrar Do?
The primary role of a university registrar is to maintain student records and course data. This can range from helping students to schedule and register for classes to making sure their academic performance meets graduation requirements. This latter component includes keeping records of a student's transcripts as well as documentation of complete and incomplete prerequisites. Registrars can work with students or student advisors to ensure any educational gaps are filled in a timely manner.
University registrars also work closely with other school administrators, such as those working in the institution's student affairs department, to build cohesive activity schedules that minimize time and resource conflicts. Additionally, they may work with financial aid staff to help advise students on loans and scholarships. Some university registrars may take on a supervisory or management role in a university's accounting department, as they may be tasked with overseeing budget implementation or tuition and fee collection. However, this type of responsibility is more common in smaller institutions.
A university registrar must execute several other key actions for the university to maintain the proper campus experience that students expect. Their duties fluctuate over the school year. For instance, at the beginning of the academic year, the job focuses on helping students plan classes, arrange their schedules, and add or drop courses. Toward the end of the academic year, the focus shifts to graduation planning.
Because registrars typically work with large electronic databases of vital student data, they need to have a strong working knowledge of computers and computer database systems. This is especially important if their role includes other important tasks, such as overseeing budgets.
Steps to Become a University Registrar
The university registrar role is a position of great responsibility within an academic setting. As such, the career path typically involves meeting certain educational requirements, developing several essential skills, and cultivating work experience.
Step 1: Meet Education Requirements
Some small institutions and community colleges may require their university registrars to hold only a bachelor's degree, such as an online bachelor's degree in organizational leadership. However, larger institutions typically require or prefer a master's degree for a senior university registrar position, as an advanced degree commonly demonstrates a deeper level of knowledge and skills.
Step 2: Learn Essential Skills
Individuals must hone specific skills to excel in the university registrar role. Because they typically oversee an institution's academic records and student schedules, registrars must be proficient with computers, electronic databases, and other types of education-related software applications such as Ellucian Banner or Curriculog by Digarc. This large swath of data also makes organizational and problem-solving skills essential for the role. Additionally, well-honed interpersonal skills are essential, since university registrars must develop a trusted rapport with students. The foundation of these skills can be built through obtaining an undergraduate degree, and they can be refined by working in a different position within the registrar's office, such as an assistant university registrar.
Step 3: Gain Work Experience
Universities typically look for experienced candidates to fill the university registrar role. Some of this experience can be gained through work as a resident assistant or through administrative work in a university environment, such as in a registrar's office, admissions, or student affairs.
University Registrar Salaries
According to PayScale, the average salary for a college or university registrar is approximately $55,500. There are a few factors that may determine university registrar salaries, such as the experience of a candidate and the location of the position.
Employment Outlook for a University Registrar
According to the BLS, the projected job growth rate for postsecondary education administrator positions, such as university registrars, is 10 percent from 2016 to 2026. This growth rate is more robust than the 7 percent increase predicted for the average U.S. profession during the same time period.
Learn More About Becoming a University Registrar
University registrars are more than just keepers of academic records and student schedules. They can also play a big role in helping to set up the next generation of professionals for success in their future endeavors.
Learn how Maryville University's online bachelor's degree in organizational leadership can help you develop key skills that can serve you well should you choose to become a university registrar and take on a critical administrative role in the academic field.
Sources:
American Association of Collegiate Registrars and Admissions Officers (AACRAO), "2018 Registrar Career Profile"
Maryville University, Careers with an Organizational Leadership Degree
PayScale, Average Registrar, College or University Salary
U.S. Bureau of Labor Statistics, Postsecondary Education Administrators
Be Brave
Bring us your ambition and we'll guide you along a personalized path to a quality education that's designed to change your life.