Guiding Higher Education: The Job of a Department Chair vs. Dean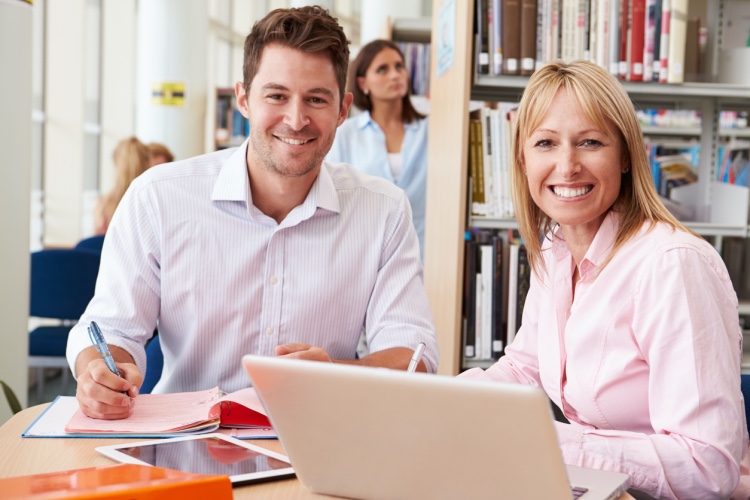 Colleges and universities thrive when guided by dedicated higher education professionals. In particular, department chairs and deans take on administrative challenges that determine the future success of their schools.
While both career paths influence the future of higher education and require strong leadership and management skills, they also differ. Learn more about department chairs vs. deans, the job market for those positions, and how you can enter one of these influential fields.
Department Chair Overview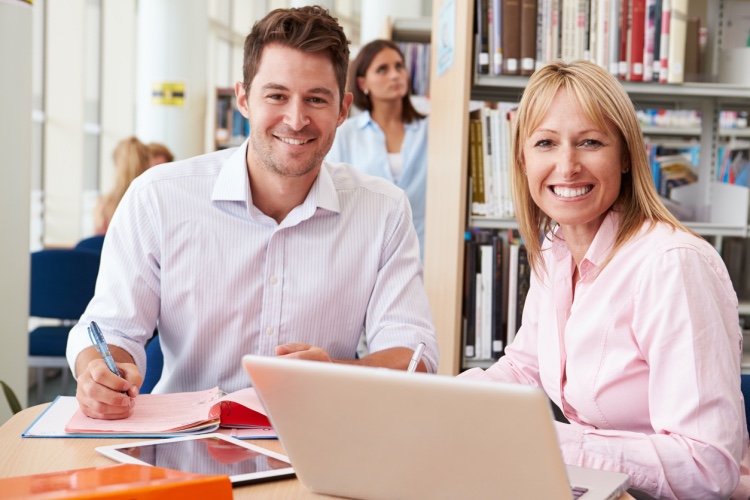 Department chairs work as professors who also perform administrative duties. They set the department curriculum, interview potential new professors, manage faculty schedules, settle faculty and student disputes, and sometimes oversee research. In this role, the department chair liaisons between a department and the administration, reporting to the dean.
Department Chair Salaries and Job Outlook
The U.S. Bureau of Labor Statistics (BLS) does not have a specific category for postsecondary department chairs. The median annual salary for all postsecondary teachers is $78,470 as of May 2018; however, professors with the responsibilities of a department chair will likely earn more. According to data from PayScale, the median annual salary for a department chair at a college or university was approximately $86,000 annually as of December 2019. The BLS expects the job market for postsecondary teachers to grow 11% between 2018 and 2028, adding 155,000 jobs, which is twice the national average.
Dean Overview
College deans hold the vision of multiple departments. They lead admissions, student affairs, individual schools, and more. For example, the dean of admissions oversees admissions officers who review student applications. Academic deans set the academic standards, manage department chairs, and conduct community outreach. Deans responsible for student affairs oversee hundreds of clubs, manage student government, and improve the overall student experience. All deans secure funding for their departments, ensure smooth operations, and maintain a clear vision for the future.
Regardless of one's specific responsibilities, a college dean possesses strong leadership skills, the ability to manage teams, and an innovative mindset. Higher education evolves constantly, and it falls on deans to ensure their departments remain competitive and forward-thinking.
Dean Salaries and Job Outlook
The BLS doesn't keep data on college deans, however, data from PaysScale indicates that the median annual salary for those in this position was $89,694 as of December 2019. . For all postsecondary education administrators, the BLS expects the job market to grow by 7% between 2018 and 2028, adding 13,500 new jobs.
Similarities Between Department Chairs and Deans
Department chairs and deans work to help higher education evolve to meet students' changing needs. These roles require an advanced degree, such as Maryville University's online Doctor of Education. A doctoral program allows students to take valuable courses on leadership in higher education, leading in a complex environment, organizational leadership, and more. With an advanced degree, graduates can apply their understanding of operational efficiency, complex problem-solving, and reflective leadership to their institutions.
Differences Between Department Chairs and Deans
While department chairs and deans both serve in administrative roles, their duties differ. They have different responsibilities, opportunities to teach, and hiring influence.
Variety of Duties
Department chairs set the tone for their departments, manage scheduling and curricula, integrate university-wide initiatives, and resolve disputes. They also ensure the student experience reflects modern teaching practices, technology, and needs.
College deans serve a larger role. They oversee several departments rather than just one. In a large university, they may manage hundreds of staff and faculty members. Unlike a department chair, the dean focuses on the overall operations and evolution of the institution, particularly as they pertain to their specific departments. They secure funding, represent the school, and provide support to the department chairs.
Teaching Ability
Department chairs and deans often have extensive teaching experience, but department chairs spend more time in the classroom. They may teach multiple courses, hold office hours, conduct research, and advise students. This allows them to adapt to modern educational practices in real time, reflect on the student experience, and manage conflicts between professors.
While college deans may teach, it's not part of their primary job description. It's not unusual for a dean to have professorial experience, which provides them with insight into curriculum and instruction, but their role focuses on operations.
Hiring Influence
Department chairs have some influence on the hiring process. They can petition the dean for faculty spots, initiate hiring procedures, conduct interviews, and select candidates. The department chair may collect feedback on potential hires and pass the information along to the dean.
College deans have the final say in hiring. Their level of involvement in the process may vary, but they sign off on any hiring decisions. If they choose to involve themselves, they may assist in attracting candidates and conducting interviews. If not, they may wait until the department chair makes a recommendation before reviewing the candidate and providing final approval.
Department Chair vs. Dean: Which Is Right for You?
Higher education administrators pave the way for the future of their institutions. Their work influences the culture of a school, the future of its student body, and the effectiveness of its programs. If you're interested in this kind of role, you'll need an advanced degree, a passion for education, and ample experience. Explore how Maryville University's online Doctorate of Education can help you develop strong leadership skills and influence the next generation of scholars.
Recommended Reading
A Day in the Life of a College Administrator
Four Key Leadership Skills in Higher Education and How to Develop Them
Tips on Landing the Job in Higher Education Administration
Sources
The Chronicle of Higher Education, "So You Want to Be a Dean?"
The Chronicle of Higher Education, "Your To-Do List as Chair"
HuffPost, "What Deans Expect of Department Heads"
PayScale, Dean of Students (University) Salary Report
PayScale, Department Chair (College/University) Salary Report
U.S. Bureau of Labor Statistics, Postsecondary Education Administrators