4 Key Leadership Skills in Higher Education and How to Develop Them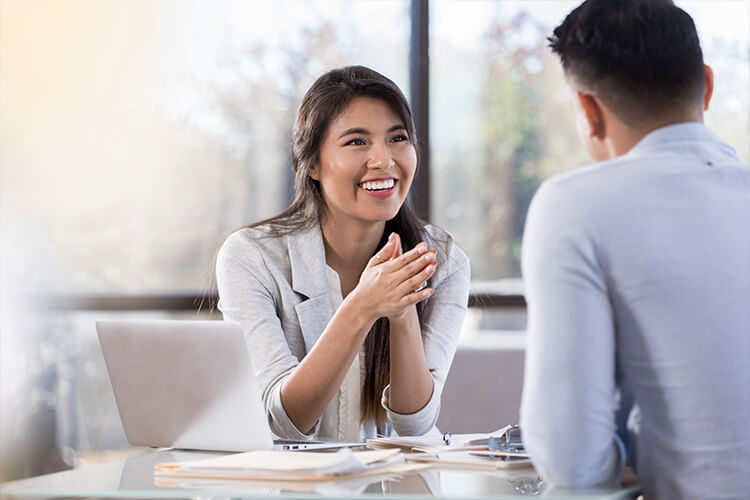 Virtually every success—regardless of one's occupation—can be achieved through leadership. How do people get ahead in their careers? Leadership. When tensions flare, how do cooler heads prevail? Again, through leadership, displaying the kinds of characteristics that have come to define this highly sought-after personality trait.
The same holds true in the world of higher education, as the very title of the professional degree required to enter this field—Doctor of Education in Higher Education Leadership—suggests.
What are the types of leadership qualities that school administrators use to thrive? Opinions vary on the matter. Once they are identified, the next step is to actually develop them. As might be expected, many of today's highly esteemed educators have a lot to say on the subject.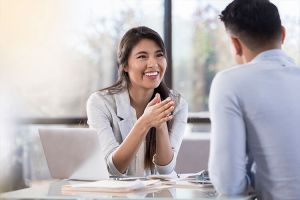 Discipline
In a publication titled Leadership Lessons, produced by the American Association of Collegiate Registrars and Admissions Officers, former university administrator James Wagner noted there at least five characteristics that are instrumental to roles in higher education. Chief among them is discipline.
Discipline is manifested through a strict code of conduct that's usually needed to accomplish a task. Whether it's losing weight, training for a triathlon, or acing an exam, discipline can't be in short supply when the going gets tough. Discipline and the higher education sphere go hand in hand. In fact, several synonyms for discipline fall under the academic lexicon, such as "teaching," "direction," "instruction," and "training."
Brian Mitchell, director for the non-profit Edvance Foundation and a former university president, expounded on the importance of discipline for higher education administrators.
"Duties on campus are extensive, especially if you value time with the students, enjoy interaction with the faculty, and commit to management," Mitchell wrote for the Huffington Post.
He added that discipline can give administrators—college presidents, in particular—the stamina they need to maintain their often-rigorous schedules.
Outside-the-box thinking
Teachers like to encourage their students to stretch their minds and think big, imagining all the possibilities that they can achieve through hard work and discipline. Administrators might be wise to follow the same counsel, particularly when it comes to solving issues that a university may be facing.
In an opinion piece, Brandon Busteed, executive director of education and workforce development at Gallup, said higher education can often be a "follow-the-leader industry," where universities look to others for guidance or ideas on policy implementation or expansion. But Busteed contends that universities' leadership ought to take the road less traveled. For instance, while postgraduate programs have their merit and worth, institutions might want to consider offering more degree levels to help curb costs, including certifications, non-accredited boot camps and employer-specific workforce programs.
"Think about what would happen if the most elite brand names in higher education did all these things," Busteed explained. "They could transform higher education faster—and more for the better—than anything else.
Entrepreneurial
Higher education facilities, above all else, are grounds for learning and the mutual sharing of ideas. But they're also businesses and require revenue to keep operations up and running.
Financial matters are more of a concern for chief business officers in higher education today. According to a recent Gallup survey, approximately 50 percent of CBOs said they were highly confident their facilities would be financially stable over the next decade. That's down slightly from polling done in previous years.
"These financial challenges require collaborative, creative, multifaceted approaches to boost the quality of postsecondary education, while simultaneously curbing costs," wrote Valerie Calderon and Jeffrey Jones, methodologists at Gallup.
Gratitude
Charles Schwab, noted philanthropist and financial executive, is credited with having said, "The way to develop the best that is in a person is by appreciation and encouragement."
Students look to their teachers for guidance and direction on assignments, and engaged teachers are happy to provide it, certainly when hard work is clearly demonstrated. But are teachers receiving the same type of positive feedback for their efforts? Polling would suggest otherwise. Recent survey data from Gallup revealed that just 29 percent of teachers in the previous week received recognition for doing a good job.
Many would agree that a university's success is as much a function of students' achievement as teachers' performance, the two seemingly going hand in hand. Research has shown that teachers who regularly receive praise for jobs well done tend to be more engaged, more productive, receive higher satisfaction scores in evaluations and are more likely to stay with a school over the long term. Hodges said there are a variety of ways to show appreciation for teachers; what's critical is ensuring that gratitude is conveyed.
"The important thing is to discover their individual needs, recognize good work when you see it and offer timely recognition in the way that means the most to them," Hodges advised.
Developing leadership qualities
How do current or aspiring higher education administrators go about developing leadership characteristics? Experts say that it starts by knowing one's self and having a sense of what strengths are already there and where there's room for improvement. A number of self-help websites provide personality tests, asking users key questions that help identify what skill sets they possess or could use work on. Maintaining a personal journal and looking back on previous entries every so often can also aid in self-reflection.
Having passion for one's career is also critical to leadership development. Regardless of the industry, being energetic about an undertaking is contagious and can often serve as motivation for others who seek to improve but need a spark. As noted author and psychologist Markus van Alphen said, "Only when something is important enough does it capture your attention, this all thanks to the emotion that brings it to the forefront." Passion is one such emotion.
Leaders may be born, but they're also made. Those who earnestly seek to attain leadership qualities can establish themselves as key resources higher education institutions would be pleased to count as their own.
Recommended Reading
Sources
AACRAO, 5 Key Characteristics of a Strong Higher Education Leader
Gallup, It's Time for Elite Universities to Lead in Non-Elite Ways
Gallup, Many Higher Ed Business Chiefs Fear Financial Future
Gallup, Why Appreciating Teachers Is More Important Than You Think
Lead Change Group, Effective Communication is about Understanding Emotion