A Day in the Life of a College Administrator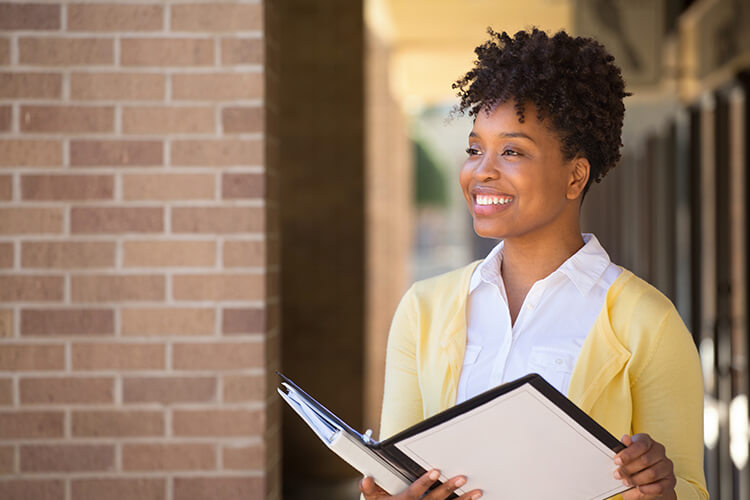 There's no such thing as a "typical day" for college administrators, because much of what they do is determined by the needs of their college or university. That means that as a college administrator, you may be interacting directly with students during the first half of the day and participating in policy meetings during the second half.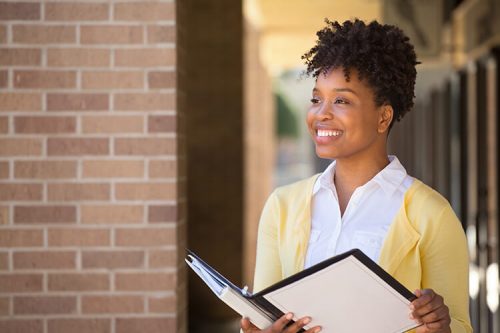 According to the U.S. Bureau of Labor Statistics (BLS), the duties of a college administrator generally fall into four categories: admissions, registration, student affairs, and academic policy. The day-to-day responsibilities for some administrators may only focus on one of these areas, but it's not unusual for them to be involved in all of them.
In fact, the BLS projects that employment in this field will increase 4% between 2019 and 2029. Part of the reason for this growth is that the rapid increase in online learning due to COVID-19 shows no signs of slowing down, according to U.S. News & World Report. Let's take a closer look at the responsibilities of an administrator working in higher education.
How college administrators manage the admissions process
University and college administrators often determine the overall makeup of the school's student body in size and scope. With capped resources, administrators must decide how many applicants their schools will admit, typically based on a student's qualifications and a school's supplementary resources.
It's no surprise that the number of individuals seeking college degrees remains at near record levels. According to the National Center for Education Statistics, approximately 3.7 million seniors are expected to graduate from high school at the end of the 2020-2021 school year. This includes 3.3 million students from public schools and 400,000 from private schools. Unlike prior generations, these students have grown up in an online world and are not beholden to a brick and mortar campus. As such, administrators must provide options that offer flexibility of scheduling that fits in between work and other commitments.
In addition to assessing how many students a school can admit, college administrators participate in recruitment initiatives, providing prospective students with information about why they should consider applying to their school to advance their career objectives and aspirations. This often entails visiting workshops and high schools — sometimes in other parts of the country or the world — to meet students. If that sounds appealing to you, becoming a college administrator could be the next step in your career.
The administrator's role in the registrar's office: student schedules and logistics
Even with an increasingly paperless society, the application process still requires a high number of applications and forms. Organizing and maintaining these documents is the registrar's responsibility. But more specifically, administrators in the registrar's department provide scheduling and registration information for students so they know class schedules and credit hour requirements. College administrators also coordinate with faculty members to ensure that classrooms are available when needed.
The school calendar is lengthy, which means registration services are usually confined to the beginning of a term or semester. With more colleges and universities admitting students on a rolling basis, however, registration may be done throughout the academic year. Registrars also help plan commencement ceremonies and produce reports on both incoming and graduating classes.
Outside the classroom: administrators' involvement in student affairs
Though much of the university experience takes place inside the classroom, it's only one component of the higher education experience. College administrators play a key role in the many facets of student affairs.
In the traditional college experience, housing is a major factor to consider. But thanks to advancements in technology, and knowing that 53% of college students prefer classes that use digital learning tools, more schools provide undergraduate and graduate programs that allow students to commute or take classes online. However, many schools still have students who predominantly live on campus.
Providing a safe space is also an important factor that college administrators must consider. According to RAINN, women between ages 18 and 24 are at a higher risk of sexual assault on college and university campuses. When it comes to undergraduate students, more than 26% of females and almost 7% of males experience rape or sexual assault through physical force, violence, or incapacitation.
Although the prevalence of sexual assault is diminished in an online environment, sexual harassment, intimidation, and bullying can create uncomfortable situations which must not be tolerated at any level. Administrators have a responsibility to ensure that students feel safe and satisfied with their higher education experience.
Extracurricular activities are another part of student affairs that college administrators support. From organized and intramural athletics programs to performing arts programs and drama clubs, administrators frequently coordinate these activities so students can participate in the full university experience.
According to the results of a recent Gallup college student survey, students who reported being involved in an activity were over one and a half times more likely to be hopeful for the future and more than two times more likely to have strong grade point averages than those who were not involved in extracurricular activities.
Participation improves students' chances of success in the classroom and beyond, and college administrators play an important role in positioning students for success at the next level. While the logistics of online learning may prove difficult to navigate in this regard, administrators can help support their students by encouraging student/alumni networking events, volunteer groups, and other online forums to help students remain active in their communities.
How college administrators contribute to academic policymaking
Policymaking is a major component of a college administrator's responsibilities. Administrator duties traditionally include establishing management budgets and coordinating the initiatives of specific disciplines, often in collaboration with the college president. This is also the arena in which administrators determine faculty schedules.
And that's just the beginning. Upon earning an online Doctor of Education in Higher Education Leadership from Maryville University, graduates will be able to put the lessons and skills they learned to work helping students, teachers, and administrators create the optimal learning environment. That's when program graduates will discover just how multifaceted a day in the life of a college administrator can be.
Sources
National Center for Educational Statistics
Association of American Colleges & Universities "Faculty Quality — A Forty-Year Perspective from a University President"
Gallup, Why Schools Should Inspire Students to Do What They Do Best"
McGraw Hill Education, "More Than Half of College Students Prefer Classes That Use Digital Learning Technology"
RAINN.org, "Campus Sexual Violence"
U.S. Bureau of Labor Statistics, "College Enrollment and Work Activity of Recent High School and College Graduates Summary"
U.S. Bureau of Labor Statistics, "U.S. Bureau of Labor Statistics, Occupational Outlook Handbook: Postsecondary Education Administrators"
U.S. News, "Discover 14 Current Online Learning Trends"
Wall Street Journal, "College Enrollment Among High School Grads Nears Record High"