Industry-Driven Certifications for Communication Professionals
Industry-Driven Certifications for Communication Professionals
Industry-Driven Certifications for Communication Professionals
Set yourself apart — one certification at a time
The business world moves fast. Some of the skills employers demanded last year are irrelevant today. You need to keep your abilities current if you want to stay competitive. One way to do that is by earning professional certifications in specialized areas that are recognized throughout the industry, such as paid advertising, analytics, and digital marketing. We're here to help.
We've incorporated several industry-driven certifications directly into our curriculum so you can graduate with the credentials and confidence to impress employers. By earning one or more certificates, you're equipping yourself with skills that other professionals may not have and proving that you're committed to your industry's future.
When you earn advanced certifications from industry leaders through Maryville Online, you can prepare for the careers of tomorrow — with the right education today.

Access courses 100% online

Earn industry certifications while completing your degree

Learn from industry-experienced faculty
Our curriculum evolves so your skills can, too.
We believe that the more value we provide through our degrees, the more value you can provide to your business or organization. That's why we offer several industry certifications through our online bachelor's and master's in communication programs. Each certificate is strategically built into select courses to maximize your potential and make sure you can meet the demands of today's industry.
How do we know what employers expect from job applicants? Because we've asked them. We consistently work alongside top employers and technology companies to understand how we can prepare you to be exactly the type of communication professional they need. Integrating relevant, industry-driven certificates into our curriculum allows us to produce more qualified candidates — and empowers you to become one of them.
As the industry continues to change, so will the certificates we offer through our online bachelor's and master's in communication coursework. We've got you covered.
Why should you earn an industry certification?
Everyone has a resume. But only professionals with advanced skills have a resume that stands out. Earning a certificate from an industry leader — like Google, Facebook, HubSpot, or Salesforce — is a great way for you to build a resume that catches an employer's eye in today's highly competitive job market. In fact, Dustin York, program director and associate professor of communication at Maryville, believes that certificates give you a "stamp of approval" and indicate to future employers that you're committed to the field and what it takes to be part of it.
Along with boosting your resume, a certificate can broaden your technical knowledge and provide career advancement opportunities. One reason for an improved career outlook is that industry-recognized certificates can help keep you informed about the latest digital communication technology. Having this knowledge can make you a more valuable asset to any company, but especially in roles with a strong digital or technology focus, such as social media, web analytics, or digital marketing.
With an industry certificate, you can:
Update your knowledge and skills
Build professional credibility
Gain a competitive advantage in your career
Increase your earning potential
Be considered for advancement opportunities
Which industry certifications can you earn with Maryville Online?
Everyone has a different motive for earning a degree, and the same is true when it comes to earning an industry certification. Maybe you'd like to specialize your knowledge in content marketing and brand engagement, or perhaps you're energized by data and would like to dig into the meaning of certain metrics a little more. Either way, it's important for you to identify why you want to earn a certificate and consider how doing so may help you grow personally and professionally.
Since our coursework correlates with each industry certification, you'll be able to apply what you're already learning in your communication degree program to earn the certificates of your choice. If you've already earned the relevant certificates listed below but would like to enhance your skills further, you can work with your program director to find an alternative certificate that aligns with your career goals.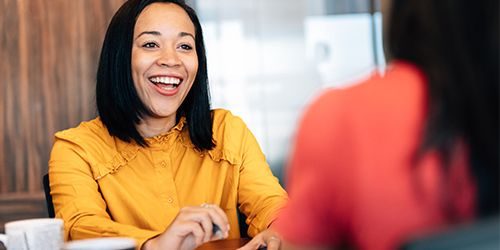 We offer a variety of certifications, each issued by an industry leader. To ensure the best possible educational experience for our students, we may update our curriculum and the certifications offered within our coursework to reflect emerging and changing employer and industry trends. In the fast-paced communication field, the future belongs to the brave.
Facebook ad options are always changing, whether through new ad types or advances in custom audience targeting and evolving regulations. It's important for you to update your skills to change with them.

This certification provides proof to employers that you understand Facebook, Instagram, and Messenger advertising and are capable of building a strategy, implementing it, and analyzing the results.

There are three different exams you can take to earn this Facebook ad certification:*

Facebook Certified Media Planning Professional
Facebook Certified Media Buying Professional
Facebook Certified Ads Product Developer I

Keep in mind, we prepare you for this certificate but it's your responsibility to pay for, take, and complete the exam outside of class.

According to HubSpot, 75% of users never scroll past the first page of search results, which is why companies spend big money to keep their content at the top.

If you want to learn how to help companies improve their rankings, you can benefit from Google Adwords certification. To earn this credential, you must pass two exams: Adwords Fundamentals and Intermediate Concepts of Online Advertising and Adwords.

By earning this certification you are taking your knowledge beyond pay-per-click to position yourself as a credible search strategist.

Being able to analyze and interpret user behavior is critical when making decisions about their experience on a website. Data collected by Google Analytics can provide insights about what's working and what's not to aid in optimizing the site's performance.

This certification ensures that you have the training you need to use the Google Analytics platform to its full potential — from the basics to advanced features.

If you hold this certification, you could be valuable to today's employers because your skills could allow them to become, and stay, certified as a Google Analytics Certified Partner. This gives employers access to special technical support, exclusive conferences and product information, and an official listing with Google to help drive potential business. This alone makes earning your Google Analytics certification worth it.

Quality engagement is key to promoting long-term relationships with customers and converting them into brand promoters. To do this, you need to understand the buyer's journey and know how to measure engagement during every stage.

HubSpot designed a brand engagement marketing certificate that can introduce you to ways that you can keep your audience engaged to improve customer acquisition, retention, and brand loyalty. When you choose to pursue this certificate, you can learn how to quantify, measure, and grow engagement with your audience.

Since content is a core pillar of digital marketing, it's critical for all marketers to possess strong writing and communication skills. One way to develop your skills is with HubSpot's content marketing certification.

If you're ready to understand the impact content marketing can have on an organization and learn how to use it to help boost ROI, this certificate is a great option. You'll have the opportunity to learn how to scale, replicate, and promote content to attract leads and conversions.

According to Campaign Monitor, 111 billion consumer emails are sent and received every day. That means for yours to stand out, you need to do more than choose a flashy graphic — you need to build the right strategy. HubSpot's email marketing certification can teach you how to do exactly that.

Combine the principles of lifecycle marketing and segmentation along with email design, deliverability, analytics, and optimization to increase the performance of your email campaigns and build trust with your contacts.

As buyer behavior changes, marketers should adapt their communication style to accommodate new preferences and connect with customers through every stage of their journey.

HubSpot's inbound marketing certification program can teach you how to identify prospects, create outreach campaigns, and develop personalized presentations. Through this coursework, you'll have the chance to learn about the fundamentals of inbound, understand conversion strategy, and know how to align your marketing with sales.

Salesforce is one of the fastest-growing, most in-demand skill sets today, according to CIO. In fact, a 2017 report from Burning Glass found more than 300,000 job postings between July 2015 and June 2016 that called for Salesforce skills.

With this certification, you'll have the chance to learn Salesforce and gain hands-on experience, which means you'll have the knowledge to maximize how an organization uses the platform.

Aside from helping an organization reach its goals, being certified in Salesforce can also help you reach yours. Learn how to customize and configure Salesforce to increase your marketability and earning potential.
*You only need to pass one exam to receive your certification, but you will need to take the exam every year to retain your status.
Note: Certificates are subject to change as industry trends evolve.
How can an industry certification help your career?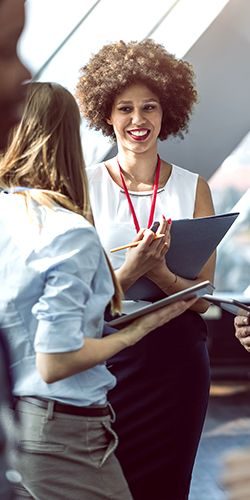 Whether you're interested in earning a certificate for the potential salary increase or the professional credibility, you can achieve both with the right credentials.
A survey conducted by Georgetown University's Center on Education and the Workforce found that studying and working in the same field is "one of the most important factors that affects earnings." To be more specific, according to Simplilearn, online certificate programs have the potential to increase salaries by 20% to 40%. The industry-driven certificates we offer through our online bachelor's and master's in communication program may help you achieve similar results.
"The certificate functions as a supply signal, saying, 'I've got some skills that are increasingly in demand in the market.'" — Matt Sigelman, CEO of Burning Glass Technologies
But you're not the only one who benefits from earning a certification like this. Many employers today are seeking professionals with specialized skills that can help their organization grow and develop in new ways that differentiate them from competitors. In fact, Burning Glass Technologies recently found that certifications are typically used to validate in-demand skills or readiness for hard-to-fill jobs, providing a signaling mechanism for employers to find qualified talent.
According to the U.S. Department of the Treasury Office of Economic Policy, more than a quarter of the employed U.S. population holds a license or certification on top of any degrees. If you want to stay ahead in the professional world, it's the perfect time to consider which certificates you should earn to support your career.
Do it for the future of digital — and yourself.
Every day is different in the digital world, but that's what makes it exciting. What's not so exciting is feeling like you're unable to fill the needs of a growing industry due to lack of training.
That's what makes industry-driven certifications so important: Along with filling the industry's needs, you can fill your own by developing skills that can help you progress from coordinator-level roles all the way up to manager or director.
At Maryville, we understand the value of continuous learning and keeping up with trends in technology. It's one reason why we've integrated the most in-demand certifications into our coursework. Each certificate aligns with your coursework and can prepare you for specialized digital roles in the marketing and communications industry.
A few of these roles include:
Content Strategist
Digital Content Producer
Digital Media Analyst
Email Marketing Manager
Mobile Marketing Specialist/Manager
Paid Search Analyst/Manager
SEO Analyst/Manager

"Industry certifications give you an instant, recognizable 'stamp of approval' from reputable industry leaders. It is a differentiating factor on your resume, and gives you authority in your job search."
— Dustin York, Associate Professor of Communication
We're continually recognized for excellence: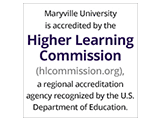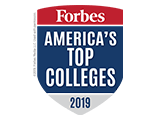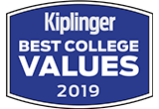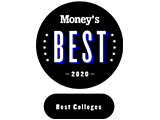 Everything you need in one online degree.
Typically when professionals are interested in earning a certificate, they need to enroll in — and sometimes even pay for — a program separate from their degree. Not at Maryville. We've built the training into our online bachelor's in communication curriculum and our online master's in communication curriculum to make sure you're industry-ready from day one.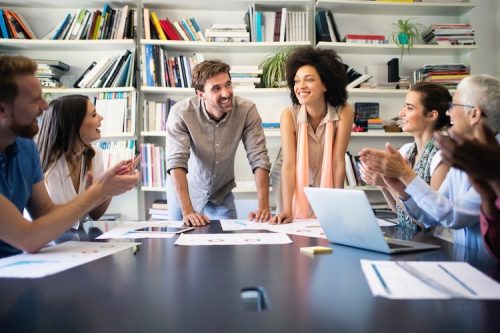 While it's possible for you to acquire each certificate on your own, there's value in earning them as part of your online bachelor's or master's in communication degree. Here are just a few reasons why Maryville's integrated approach is more favorable to your learning experience than earning a standalone certificate:
Align your coursework with certificate requirements
Receive support from faculty members and peers
Earn a certificate in place of taking an exam
Graduate with three or more industry certificates and a degree
Avoid spending time post-graduation to earn the same industry certifications
Frequently Asked Questions
Standalone certificates are usually earned in addition to degree coursework. That means you would complete your degree and then earn a certificate. With Maryville's option, you have the opportunity to earn an industry certification while completing your degree program.

Of our current curriculum and course offerings in the 2019-20 academic year, Facebook Ad Buying is the only industry certification that has an additional cost associated with completing and earning the certificate. The cost for all other certificates is incorporated into your total program cost.

Facebook Ad Buying is also the only certification you need to complete outside of our online programs. Our coursework prepares you to take the exam but you aren't required to unless you're comfortable with the additional expense.

Since each third-party certificate we offer through our online coursework is focused on developing your technology skills, digital roles such as digital marketing manager, paid search analyst, or content strategist will be a great place for you to apply your knowledge and share it with others.

The number of certificates you can earn depends on your chosen concentration and electives.

As a bachelor's degree student, you can earn each certificate offered through the core and concentration coursework as well as each certificate offered through your chosen electives.

As a master's degree student, you can earn all certificates currently offered through the program, if you haven't already.

If you're already certified in one or more areas and don't see any new certifications of interest to you, reach out to your program director and discuss alternative certificate options that can still be supported through our coursework.
Be Brave
Bring us your ambition and we'll guide you along a personalized path to a quality education that's designed to change your life.