How to Become a Financial Manager
How to Become a Financial Manager
How to Become a Financial Manager
As globalization continues, the demand for employees with a financial manager degree will continue to rise in nearly every industry. Financial managers are responsible for the financial health of an organization, and, regardless of the economic climate, businesses depend on them to thrive. From adapting to technological advances to navigating an unpredictable regulatory environment, the competency of financial managers could determine the difference between a thriving bottom line and a shrinking one.
Discover the following sections of this guide:
Pursuing a Bachelor's in Finance
Gaining a Competitive Edge with an Advanced Degree or Certification
Skills Built with a Finance Degree
Start Your Financial Manager Career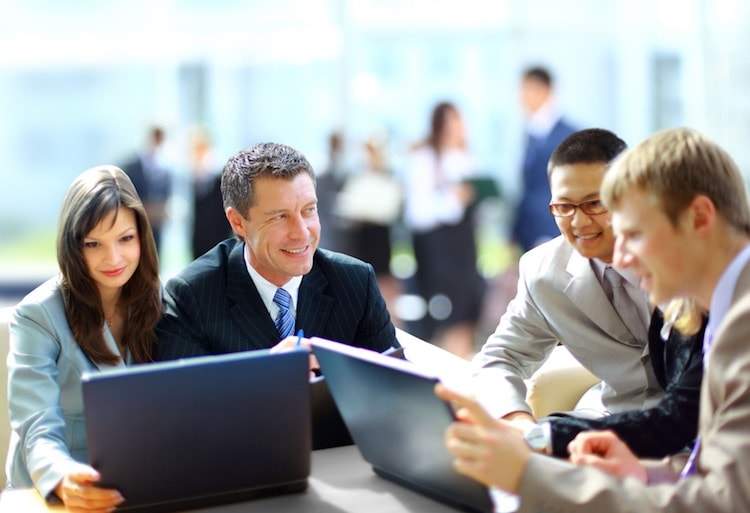 Step One: Pursuing a Bachelor's in Finance
For those interested in becoming a financial manager, a bachelor's degree in finance is a good place to start. The degree is both valuable and unique; it offers a narrow focus of study to develop applicable skills yet can lead to opportunities in a variety of industries.
Whether students are starting their careers or making a mid career change, financial services is a sought-after, and often lucrative, field for two important reasons, among others:
1) Financial management jobs hold value in any market.
Regardless of the economy, financial managers are essential to organizations in nearly every industry. Financial managers provide services, such as planning, directing, and coordinating investments, that generally remain in demand as the economy fluctuates. Also, graduates with a bachelor's degree in finance can find positions in private, public, and nonprofit organizations.
2) There is significant growth opportunity in the financial industry.
A bachelor's degree in finance helps prepare students for high-powered, fast-paced business environments. Students will gain skills that they can apply immediately in entry-level positions in a variety of areas, including banking, accounting, and tax preparation. According to the Bureau of Labor Statistics, the employment of financial managers is projected to grow 19 percent from 2016 to 2026.
Step Two: Gaining a Competitive Edge with an Advanced Degree or Certification
The path to becoming a financial manager often starts in another business or financial role, such as financial analyst, accountant, or financial advisor (sales). A master's in business administration (MBA), combined with relevant professional experience, can provide a competitive edge in the industry and potentially an opportunity to move through the ranks quickly. In corporate environments, financial analysts can move into supervisory roles with an MBA, and many become chief financial officers (CFOs). Financial advisors who sell investment products may require additional certifications or licenses, depending on the types of products they sell.
Skills Built with a Finance Degree
A financial manager degree, whether it's a bachelor's in finance or an MBA in finance, ensures that graduates comprehend business laws and develop the necessary skills for a financial management career, including skills pertaining to accounting, credit market analysis, global economics, loans, and investments. Students learn to recognize and understand market fluctuations, investment returns, and the overall value of money. Since the realm of business and finance correlates highly with risk, students also develop the skills needed to evaluate the risk associated with investments, loans, and insurance.
Start Your Financial Manager Career
An online bachelor's degree in finance from Maryville University can help students build the skills and expertise to pursue success as a financial manager. The program focuses on developing a foundation of core business skills and evolves to examine advanced financial theory, which includes coursework in financial institutions, securities/investments, money and banking, portfolio management, and marketing. The program extends beyond the classroom, connecting students with financial experts through university partnerships with global financial companies.
For those who already possess a bachelor's degree, Maryville's MBA in Finance offers coursework to help students reach higher-level positions. The program emphasizes the development of leadership and communication skills, aims to build students' professional confidence and decision-making ability, and provides practical experience to help graduates qualify for greater career opportunities.
Sources
BLS, Financial Managers Employment and Wages
Be Brave
Bring us your ambition and we'll guide you along a personalized path to a quality education that's designed to change your life.