Human Resources Manager Degree Requirements: Become an HR Manager
Human Resources Manager Degree Requirements: Become an HR Manager
Human Resources Manager Degree Requirements: Become an HR Manager
Companies are under constant pressure from external forces — fluctuations in the economy, the introduction of new technologies, changing regulations — and each can have a significant impact on business operations. Implementing personnel and organizational changes to respond to these and other pressures is not easy. However, with the right human resources managers in place, the results can be positive for the entire organization. These professionals are responsible for guiding employees through company changes, as well as overseeing employee policies, procedures, and benefits.
The following steps outline how to become a human resources manager, including the skills necessary to succeed as well as the educational requirements, such as a bachelor's in human resource management (BSHR) or a bachelor's in organizational leadership (BAORGL). Although a human resource management degree is based on an HR curriculum, there are multiple educational paths an individual can pursue to obtain a management position.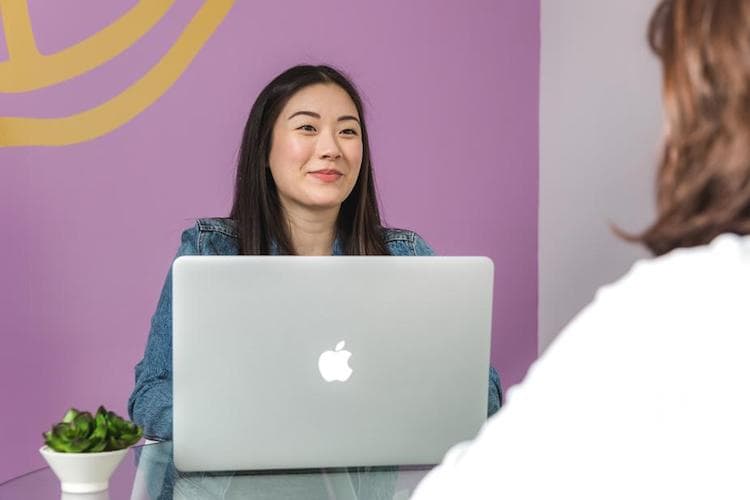 What does a human resources manager do?
A human resources (HR) manager guides the policies and procedures related to employees in an organization. Depending on the organization's size and leadership structure, an HR manager may oversee the following areas:
Employee benefits and insurance programs
Compensation structures
Recruitment and job placement strategies
Employee training and performance management
Compliance with government regulations
Employee relations
An HR manager also aligns employee programs to the company strategy, ensuring that each policy and procedure is following local, state, and federal laws. Using expertise in employee relations, a human resources manager recommends and implements changes to employee compensation packages to help the company remain competitive in the job market and attract the best talent. Depending on the size of the organization, the HR manager may or may not have a team to delegate responsibilities to and supervise.
Human resources manager degree path
There are multiple degree paths an individual can pursue to break into the field of human resources. As previously mentioned, pursuing a degree in human resource management or organizational leadership are both suitable choices for HR manager degree selection.
Courses such as Human Resource Management, Recruitment and Talent Management, HR Employment Law, and Interpersonal Management Skills are all critical in the education and development of those aspiring to become a leader in human resources. However, broader degree types that focus on business administration or education can also prepare individuals for a career in HR.
Human resources manager educational requirements
Typically, a bachelor's degree is the minimum qualification for a management position in human resources. However, some companies may require a candidate to possess a master's degree and several years of experience to ensure they are worthy for the position. Less frequently, a company may require certifications from applicable institutions such as the Society for Human Resource Management (SHRM) or the HR Certification Institute before considering a candidate.
How to become a human resources manager
The human resources manager typically is a senior-level position at a company or organization. As such, advancing to the post requires education and work experience earned over many years — although a master's degree in HR can accelerate the process. The three steps below can define the path to becoming a human resources manager.
Step 1: Obtain a bachelor's degree
Many organizations require human resources professionals to have a bachelor's degree. Applicable human resources manager degrees include those in HR and business administration, such as a bachelor's in human resource management. However, someone who is determined to become a human resources manager may also want to consider a more widely applicable degree specific to organizational behavior and change, such as the Maryville University online bachelor's in organizational leadership.
Coursework for an organizational leadership degree examines how to use negotiating techniques, what motivates employees to work for a company, and how to develop positive organizational cultures. Prepared with the knowledge to understand organizational behavior and human resources management, professionals can enter the market and begin strengthening their résumés with related HR experience.
Step 2: Acquire on-the-job experience
The typical career path for becoming an HR manager starts with an entry-level position such as an HR specialist, HR generalist, benefits specialist, or talent acquisition specialist. After gaining experience in lower-level positions, employees often work their way up to more senior HR posts. Organizations look for HR management candidates who have years of experience working in human resources, management, and employee negotiations.
The following are examples of areas in human resources that may have opportunities for entry-level candidates who have a bachelor's degree and an appropriate level of work experience.
Recruiting: Recruiters develop strategies for attracting new talent or implement recruiting practices already in use at the company. Other responsibilities may include interviewing and screening prospective candidates and maintaining current knowledge of benefits, training, and orientation programs for new employees.
Labor Relations: This specialty encompasses preparing and administering employment contracts and mediating disputes between employees and the company. In addition, the labor relations department or specialist may communicate with employees regarding healthcare packages, pensions, union fees, and more.
Compensation, Benefits, and Job Analysis: This area focuses on administering an organization's compensation and benefits programs, such as adjusting employees' salaries when they change roles or coordinating employee benefit selections during the open enrollment period. Depending on the organization's compensation structure, those employed in this specialty may also evaluate job descriptions and determine the appropriate salary for a job.
HR professionals interested in becoming human resources managers may have to spend between five and 15 years in entry- and mid-level positions to gain the skills and experience to move into management roles. However, some professionals bolster their qualifications by pursuing graduate-level degrees to accelerate their career advancement. An undergraduate degree for human resources manager career preparation will help a candidate get their foot in the door, but a master's degree can help set them apart from the pack.
Step 3: Obtain a master's degree (optional)
While a master's degree isn't a requirement for many human resources positions, some HR professionals may find that a master's degree, such as the Maryville University online MBA in human resources management, is beneficial in refining leadership techniques and advancing business skills, which could potentially lead to a higher salary.
According to the Graduate Management Admission Council, the median annual salary for those with a Master of Business Administration (MBA) is 77% higher than for those who have only a bachelor's degree. Often, professionals pursue an MBA to advance financial competencies and strategic planning skills. However, a master's degree specifically geared to human resources is particularly valuable for becoming a human resources manager.
An MBA in HR focuses on the "human" side of the business and can help an HR professional develop the expertise to solve present-day workforce challenges. These can include creating programs to support a multigenerational workforce or implementing new technologies for flexible work programs.
Coursework typically includes topics such as the following:
Financial management and accounting
Software proficiency
Business ethics
Data and cyber defense
Employment law and compliance
Demonstrating proficiency in these areas by obtaining an MBA in HR can help aspiring human resources managers be more attractive to potential employers and more quickly reach their career goals.
Skills a human resources manager needs
While an HR manager needs to be proficient in finance, strategic planning, and HR software, they should also have the following fundamental skills to succeed in the role:
Excellent Interpersonal Communication: Listening, empathy, and honesty are vital skills that someone interested in becoming a human resources manager should have to succeed. An HR manager can impact the lives of employees by changing policies or programs. Therefore, they should listen to employee concerns and handle feedback with transparency and care.
Management Skills: These include problem-solving and critical-thinking abilities. HR managers need these skills to ensure that all the parts of the HR department, such as benefits and performance management, work together effectively. When policies and procedures change, an HR manager needs to call on sound management skills to be a positive change agent and help employees navigate the disruption.
Diplomacy: When an employee and organization disagree about a policy or contract, the HR manager should be prepared to manage the conflict by fielding complaints or acting as a moderator during difficult conversations. These skills are also used during union labor disputes, negotiating salaries, and discussing insurance claims.
HR manager salaries and job outlook
An HR manager is a senior-level employee who usually reports to either the HR director or the chief executive of a company. Given the seniority of the position, the market for HR managers is highly competitive. The number of jobs in the field is projected to grow 6% from 2019 to 2029, which is faster than the projected job growth for all occupations combined (4%), according to the U.S. Bureau of Labor Statistics (BLS). According to the BLS, HR managers earned a median annual salary of $121,220 in 2020.
Start your journey to becoming an HR manager today
For professionals just beginning their careers, charting a path to becoming an HR manager can consist of many steps and seem a little overwhelming. However, it's a good time to start the journey, as many organizations are implementing innovative strategies to engage mobile workforces and streamline HR processes.
Earning an online bachelor's in organizational leadership or online bachelor's in human resource management degree from Maryville University can be an excellent first step on this career path. Both are human resources manager degree options that can pave the way to launching a fulfilling career in HR.
Recommended Reading
Business Management vs. Human Resource Management: Comparing Two Career Paths
Human Resource Management Careers: Essential Roles in Business
Personnel Management vs. Human Resource Management
Sources
Graduate Management Admission Council, "2021 Corporate Recruiters Survey: Demand of Graduate Management Talent"
PayScale.com, "Human Resources (HR) Manager Salary"
The Society for Human Resource Management
U.S. Bureau of Labor Statistics, "Compensation, Benefits, and Job Analysis Specialists"
U.S. Bureau of Labor Statistics, "Human Resources Managers"
U.S. Bureau of Labor Statistics, "Human Resources Specialist"
U.S. Bureau of Labor Statistics, "Labor Relations Specialist"
Be Brave
Bring us your ambition and we'll guide you along a personalized path to a quality education that's designed to change your life.