Careers with a Business Administration Degree
Careers with a Business Administration Degree
Careers with a Business Administration Degree
The career choices associated with bachelor's degrees in business administration are wide-ranging and promising. The fact that there is no "set" path from school into the professional world should appeal to students who are unsure which corner of business they see themselves entering, or those who hope to increase their appeal to a large number of potential destination companies.
Business administration careers become even more interesting when considering the potential for advancement down the line. After entering the corporate world with a Bachelor of Science in Business Administration (BSBA) degree, graduates have a number of choices regarding roles.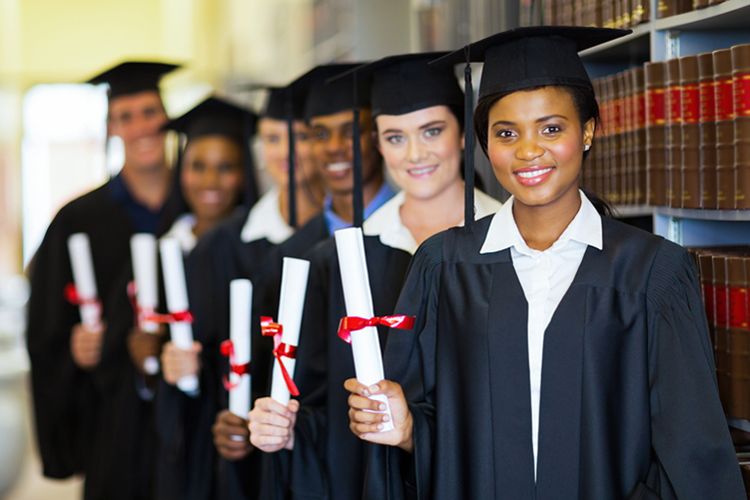 Examples of business administration jobs
Rather than serving as an all-inclusive list, the following examples are just some of the compelling opportunities associated with this course of study, without even taking into account the advancement opportunities possible in the future.
Financial Manager: According to the U.S. Bureau of Labor Statistics (BLS), 580,400 people were employed in this role in the U.S. in 2016. The number of financial manager jobs is growing by a projected 19% over the next 10 years, far above the 7% average for all careers. With five or more years of experience in another financial role, coupled with a bachelor's degree, new entrants can make their way into this rapidly expanding profession.
The BLS noted that the median pay for financial managers reached $121,750 in 2016. The duties associated with this salary include reporting on the state of an organization's finances, assessing investments, and planning for the future. This means candidates will have to combine an eye for long-term strategy with a hands-on facility for data. Banks and insurance companies are especially fertile ground for these professionals due to the central nature of investment to their value.
Human Resources Manager: For those who are interested in overseeing, guiding and communicating with their fellow team members, HR manager positions are also among the roles open to bachelor's degree-holders with five-plus years of experience. According to the BLS, there are 136,100 HR managers in the U.S. and that the role is growing 9% through 2026. Commanding a median salary of $106,910, this role is a great fit for professionals who have proven their people skills.
One great element of HR work is that there is need for these employees across the industry spectrum. As long as there are staff members, someone qualified and competent should be on hand to oversee them. This is one of the roles companies typically fill as they form and grow, as well. In addition to dealing directly with other employees through the recruiting and hiring processes, HR managers become the indispensable link between the highest levels of a company's structure and the people putting in day-to-day work.
Operations Manager: General and operations managers are the backbone of companies' activities. These leaders create the strategies that inform and guide other departments within their organizations, meaning that they will be needed at businesses of all kinds – and their roles will vary widely depending on where they end up. The BLS puts employment for this kind of role at 2.19 million, a significant portion of the 7 million management personnel of all types, and its median salary at $99,310.
Instead of specializing in one specific area, as with the aforementioned positions, operations managers get input into budgets, people management, and more. The BLS pointed out that these managers don't fall into any of the generalized departments within companies. From high-tech organizations, to the world of service and the public sector, companies simply need people who can keep their peers on task at strategic and day-to-day levels. These are operations managers.
Business Analyst: Within the umbrella of business analysts, employees can perform research into a number of important elements of corporate strategy and policy and lead their organizations to better decisions. The general operations research analyst role commands a median salary of $79,200, according to the BLS. There were 114,000 of these professionals active in the U.S. in 2106 and the role is growing 27%, a far greater pace than the average.
When there's an important choice to be made, one that could determine an organization's success or failure, a good analyst is a vital asset. The power and influence of data is becoming more widely recognized, which seems reflected in the spike in demand for business analysts. The advancement of analytics programs has to led to businesses being able to make data-driven decisions, assisting and advising multiple departments.
Options are open in business administration careers
Just considering the four broad categories above, business administration jobs span a wide variety of industries and day-to-day tasks. BSBA students interested in working closely with their fellow employees can lean toward HR, while those excited about the possibilities of cutting-edge data can seek to become analysts.
The operational management path is a perennial fixture of the business world and likely isn't going anywhere, and financial management is an evergreen position that is being constantly refreshed by new technology and strategies.
The ability to take courses that apply to these many different positions is one of the exciting elements of pursuing a Bachelor of Science in Business Administration. Combining prior work experience with this kind of degree is one way to approach a new foothold in the corporate world, encompassing a huge variety of responsibilities and the prospect of potential advancement — and the earning power that comes along.
Some degrees seem to come with a career path built in. The Bachelor of Science in Business Administration is a different kind of program. With organizations of all kinds needing thoughtful and prepared managers at many different levels and in numerous departments, the market for business administration graduates is versatile and expansive.
Moving from school into business administration jobs
When colleges and universities have connections with major corporate entities in their communities, students can gain a more direct path into the world of business. Internship programs grant real-world examples of business administration tasks, and can help clarify students' post-graduation choices.
Faculty, play a huge role in determining their students' level of success. Professors should possess relevant, current knowledge and be willing and available to answer pupils' questions, and to put them at ease when the time comes for them to transition into the real world.
Applicants considering entering a business administration degree program don't have to wonder whether they would be fulfilled in one particular role post-graduation. There are so many different fields and areas of focus using the concepts learned in BSBA courses that degree recipients can take the time to find the career that fits them best.
For instance, nonprofit organizations need operations managers to keep their day-to-day activities on task. Health care facilities need trained employees to take care of their finances and financial businesses will increasingly call on analysts to guide their decisions. Business administration graduates can see themselves taking on many roles across a wide variety of fields. This is one of the most exciting possibilities of pursuing such a degree.
A bachelor's in business administration program is designed to prepare students for many available career paths through a diverse curriculum, helpful and knowledgeable faculty, career resources and other benefits. At Maryville University, for example, close connections with area corporations give a glimpse of the real business world through cooperative programs. Tenured faculty deliver up-to-date insights bolstered by their actual experience. Visit Maryville's Online Bachelor's in Business Administration program to learn more.
Now that you understand these potential career paths with a bachelor's in business administration, read on to learn more about the differences between business administration and business management degrees.
Recommended Reading
Comparing Business Management and Business Administration Degrees
Comparing Business Paths – Business Administration vs Business Analytics
Potential Business Career Paths: Comparing Operations Management vs Business Management Degrees
Sources
Maryville University, "Academic Catalog: Business Administration"
U.S. Bureau of Labor Statistics, "Occupational Outlook Handbook – Financial Managers"
U.S. Bureau of Labor Statistics, "Occupational Employment Statistics – General and Operations Managers"
U.S. Bureau of Labor Statistics" Occupational Outlook Handbook – Human Resource Managers"
U.S. Bureau of Labor Statistics, "Occupational Employment Statistics – Management Occupations"
U.S. Bureau of Labor Statistics, "Occupational Outlook Handbook – Operations Research Analysts"
Related Articles
Be Brave
Bring us your ambition and we'll guide you along a personalized path to a quality education that's designed to change your life.