Operations Manager Degree: Becoming an Operations Manager
Operations Manager Degree: Becoming an Operations Manager
Operations Manager Degree: Becoming an Operations Manager
An operations manager holds a vital position in any business or organization. This is a coveted leadership role for business and finance professionals because it involves significant responsibility for ensuring the efficient production of goods and services. An operations manager oversees multiple departments within their company, acting as the go-to person for directing and coordinating day-to-day operations.
In addition, the operations manager is responsible for ensuring each department is on track for achieving its short- and long-term goals. A business administration student wondering how to become an operations manager will find that gaining an in-depth education through a degree, such as an online Bachelor of Science in Business Administration, is typically the first step. Also essential is applicable work experience and gaining high-level skills to achieve success in this challenging and rewarding position.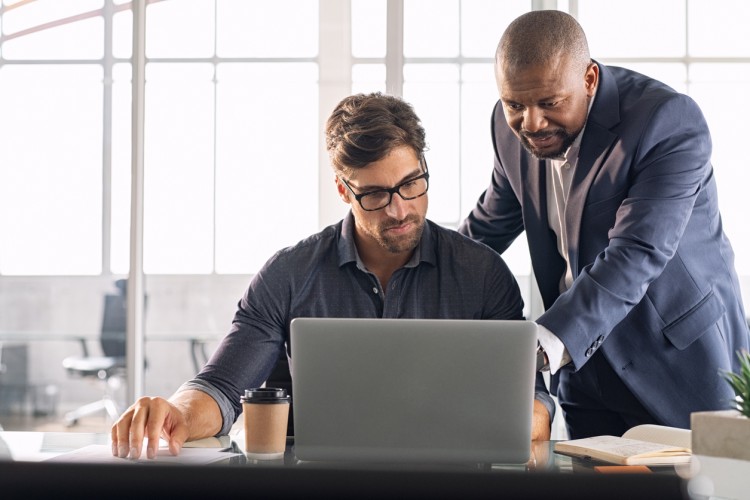 What does an operations manager do?
Of their many duties, operations managers are responsible for planning how resources and materials are distributed and used, managing budgets, negotiating contracts, and assuming other administrative tasks. They work with multiple departments in an organization, from manufacturing and inventory management to customer relations and human resources. While the scope of this position may vary across different businesses and industries, operations managers are the driving forces behind the successful completion of numerous jobs or projects.
Operations manager degree path
Because of the multifaceted nature of the operations manager role, students interested in the career should prepare themselves for the profession. The path to becoming an operations manager involves earning a degree and gaining professional experience. Additionally, it means cultivating the skills needed to develop strategies that optimize operational efficiency, such as leadership, organization, communication, and financial competencies.
Together, these elements can help individuals gain the fundamental knowledge to understand why concepts like supply chain management, budgeting, and contract negotiation are critical to operational efficiency. They can also enable individuals to apply this understanding in a manner that can produce a positive impact on a company's goals for growth and stability.
Operations manager education requirements
Education requirements for an operations manager position usually include at least a bachelor's degree. This undergraduate degree can be in business administration or associated with a related area of study such as management or accounting. Earning such a degree establishes the foundational knowledge that can serve a graduate well throughout their operations management career.
Professionals seeking to advance their operations management career may consider pursuing an advanced degree, such as a Master of Business Administration (MBA). While this isn't required to enter the operations management field, some employers may prefer applicants with a master's for senior roles.
How to become an operations manager
No matter the business size, there can be fierce competition to become an operations manager. The following steps reflect an optimum path to earn this opportunity.
Step 1: Earn a bachelor's degree
With a bachelor's degree in business administration or a related field, students develop knowledge and marketable skills they can build upon during their careers. Combined with on-the-job experience, a business administration degree curriculum prepares graduates to pursue a variety of career paths in different employment settings, including private companies, government agencies, nonprofit organizations, and international organizations.
The following are key courses that are usually part of a business management degree curriculum.
Business communication: This course stresses the importance of clear communication in today's bustling and complex business environment. Students learn how to enhance their ability to convey ideas in both oral and written formats. They can also gain an understanding of effective communication across a variety of methods and channels.
Financial accounting: This course is designed to give students basic knowledge of accounting theory and principles, along with an understanding of how these are important in business management. It covers the preparation, analysis, and interpretation of financial statements and how this correlates to the decision-making process.
Principles of management: In this course, students will be exposed to management concepts, such as ethics, motivation, group dynamics, organizational structure, planning, team building, and leadership.
Step 2: Build on-the-job experience
An important step on the path to becoming an operations manager entails building skills and gaining work experience, typically by starting out in an entry-level position. For example, operations managers may work first as operations supervisors. The job duties include administrative functions, planning and preparing budgets, and evaluating staff performance. While holding entry-level jobs helps employees gain knowledge, and could lead to promotions and more responsibilities, the operations manager position is a senior role and often requires an undergraduate degree or higher. Operations manager candidates often must have previous management experience.
Step 3: Earn a master's degree to seek advancement (optional)
Earning a master's degree in an operations management field is an optional but advantageous next step toward pursuing an operations management position. There are several specialized graduate degree concentrations students can choose to give them an arsenal of skills and competitive advantages when seeking career advancement.
A Master of Business Administration (MBA) in project management program, for example, is designed to help graduates solidify their business knowledge and resource-planning skills. The in-depth curriculum helps students gain specific project management skills and learn from case studies of real organizations, giving them a better understanding of operations management functions. The following courses cover the skills that are useful in a career in operations management.
Project management: This course offered in the project management concentration provides an in-depth examination of the project lifecycle and the roles of project managers as they lead teams and accomplish tasks. Students benefit from case studies of real companies and the project management issues encountered, such as those concerning new products, technology implementation projects, and risk and change management. Other relevant topics include project initiation, resource planning, and scheduling, teamwork, leadership, and project termination.
Supply chain management: This course covers the integrated management of value-added activities. This includes all aspects of the supply chain, from the development of products to distribution, to delivery to the end customer. Organizational concepts are addressed, such as negotiation, purchasing, globalization, logistics, and the effects of emerging technologies.
Business ethics: This course covers the moral and ethical issues encountered by business managers. It is important for operations managers to have a strong grasp of business ethics, because personal values, beliefs, and behaviors can pose major challenges to employers and companies. The coursework provides students with an understanding of how to protect the rights of customers, employees, and fellow managers in a business environment.
What skills does an operations manager need?
Being an operations manager is a complex job with many managerial responsibilities. One of the most important skills to develop is leadership. It is essential for operations managers to know how to set goals, take responsibility, mentor and lead by example, and guide teams toward completing projects and reaching goals with ease and efficiency. Operations managers should also be excellent written and oral communicators because they must be able to effectively deliver feedback and instructions to a wide range of individuals and departments.
Successful operations managers must also have strong organizational skills since they are responsible for overseeing multiple aspects of a business. Operations managers may be simultaneously managing the workflow and budgets of several different departments, so it is critical that they be organized and detail-oriented to ensure the success of projects and goals.
Operations managers should also be able to look at the financial big picture of a business. This enables them to evaluate the company's overall progress, and at the same time oversee each department's daily operations to ensure they meet the organization's goals for productivity and profitability.
Operations manager salaries and job outlook
The employment of operations managers is expected to grow. According to the occupational data source O*Net, operations management jobs are projected to increase 5% to 7% between 2019 and 2029. This is slightly faster than aggregate average job growth for all other occupations.
Operations managers are also often well-compensated. The U.S. Bureau of Labor Statistics (BLS) reports the median annual salary for operations managers was $103,650 as of May 2020, but salaries for this position vary according to the industry.
Start your journey to becoming an operations manager today
Business professionals who are considering leadership positions in administration will discover the role of an operations manager is both challenging and rewarding. Those who are determined to become an operations manager often develop a competitive employment advantage by expanding their education, sharpening their skills, and building their work experience.
Learn more about how Maryville University's online bachelor's in business administration program can help prepare you to apply for positions as a business leader.
Recommended Reading
Entering the Financial World: Comparing Economics vs. Business Degrees
Exploring Entrepreneurship: Starting and Operating a Small Business
Sources
O*Net, "General and Operations Managers"
PayScale.com, "Average Operations Manager Salary"
U.S. Bureau of Labor Statistics, "General and Operations Managers"
Be Brave
Bring us your ambition and we'll guide you along a personalized path to a quality education that's designed to change your life.