Business Careers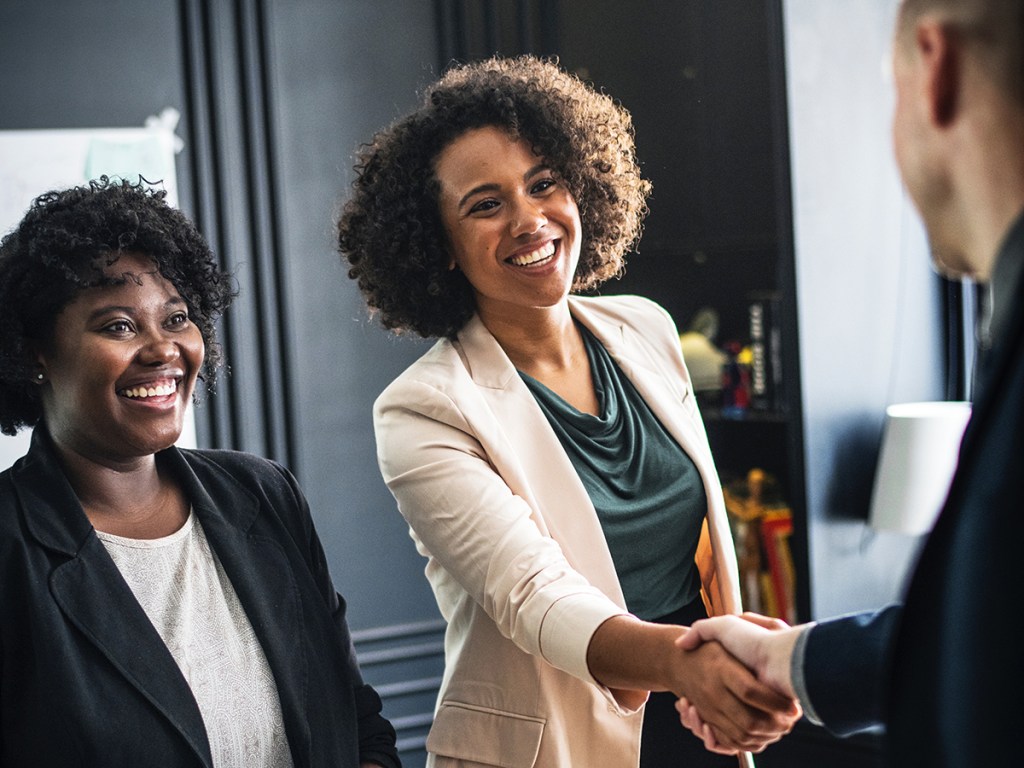 There are many dimensions to business and commerce. At any scale, successfully operating a business requires a diverse group of educated professionals who have the knowledge necessary to take their organization to the next level. As such, there are a range of different business degrees that professionals can earn in order to elevate their expertise. Before pursuing one, aspiring business students should determine which will lead them to rewarding business careers that match their personal and professional goals.
Careers for Those With a Bachelor's in Business Administration
An undergraduate business administration curriculum is designed to provide students with a foundational understanding of primary business functions, such as marketing, customer service, administration, resource management, goal planning, and leadership. With this skill base, graduates with a bachelor's in business administration can potentially qualify for the following business degree jobs.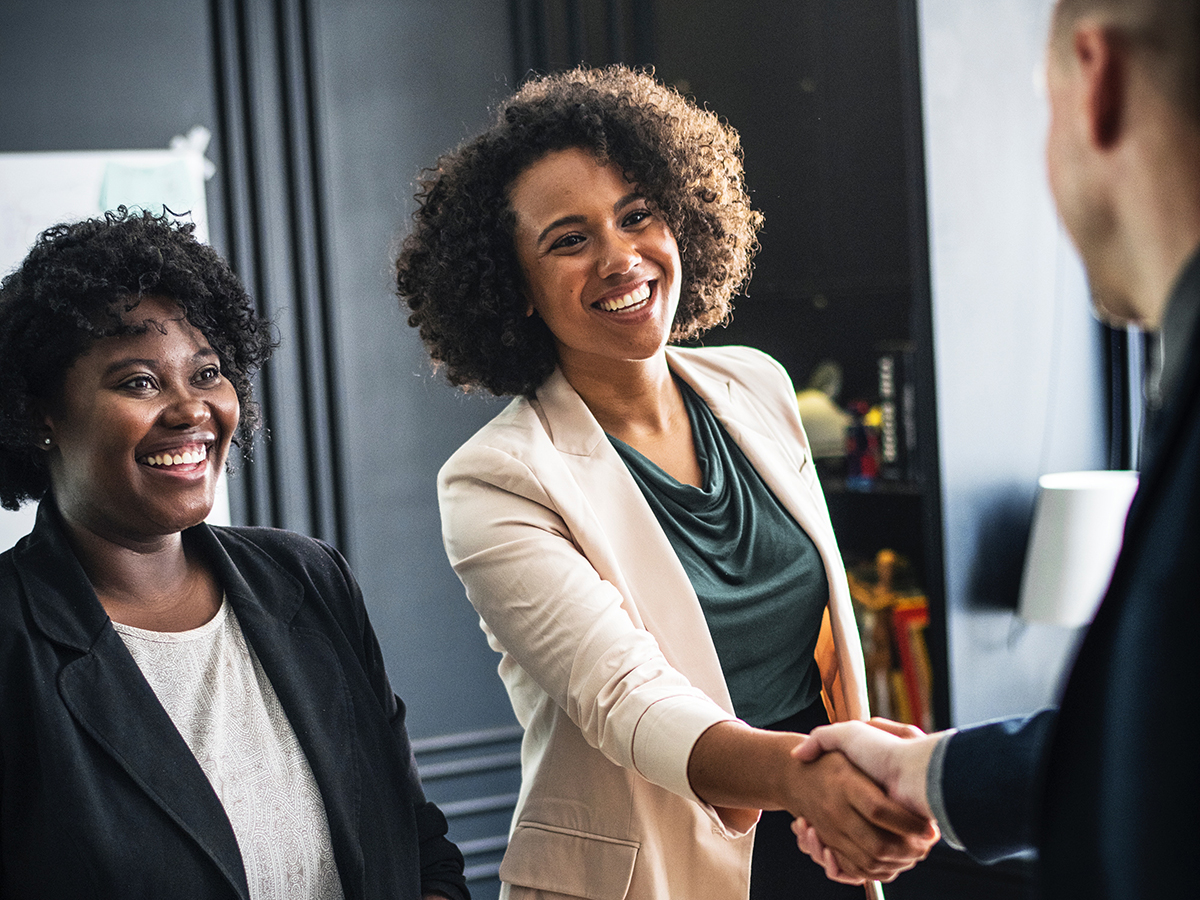 Human Resources Specialist
Human resources specialists are responsible for recruiting and hiring employees for organizations, which makes them important assets in any business. Part of the job is identifying staffing needs in order to determine the ideal candidates for available positions, and then interviewing applicants to find out if they meet those criteria. Human resources departments also often facilitates new employee orientation and onboarding, which makes it the liaison between individual employees and the various departments within the business.
Those who wish to pursue a career in human resources often start by earning a bachelor's in business administration. This degree exposes them to business policy and human resource management concepts that should prove valuable as they progress in their careers. Business graduates can further enhance their qualifications and salary potential by choosing to earn additional professional certifications. One such certification is the Society for Human Resource Management Certified Professional (SHRM-CP) credential, which is available to people who have a human resources-related bachelor's degree and have worked in human resources for at least a year. Bureau of Labor Statistics (BLS) reported that the median annual salary for a human resources specialist was $60,350 as of 2017.
Management Analyst
Firms hire management analysts to help them identify ways to optimize or enhance business operations. Management analysts identify problems that are limiting a company's efficiencies and, based on their observations, advise the leadership team on how to make their organizations more profitable. There are many ways they can achieve this. For instance, by reviewing an employer's financial records, they may be able to discover unnecessary expenditures that the employer can eliminate to reduce costs. Likewise, they could evaluate a firm's current systems or procedures and recommend more efficient alternatives.
This occupation requires creativity and attention to detail. Furthermore, someone who understands management, economics, accounting, marketing, and finance should be able to perform well in this role. Not only does pursuing a bachelor's in business administration degree expose students to these crucial subjects but it also trains students to think innovatively. BLS reports that management analysts earned a median annual salary of $82,450 in 2017, but people considering this occupation should be aware that several years of professional experience is likely required to reach this income level.
After at least three years in the field, management analysts can also boost their industry qualifications by earning the Certified Management Consultant (CMC) designation. The requirements to earn the basic CMC designation is three years of related work experience, a bachelor's degree, and passing an exam and interview administered by the Institute of Management Consultants USA.
Careers for Those With a Bachelor's in Finance
Individuals and organizations often need professional help when trying to navigate financial systems, such as investment, lending, and the management of money and other assets. A bachelor's in finance degree program is packed with courses that provide students with a baseline understanding of business practices and the administration of financial services. With this skill base, graduates can potentially qualify for the following business careers.
Insurance Underwriter
Insurance underwriters determine whether their companies should provide insurance to potential customers. They also calculate how much coverage be offered and how much premiums should cost. This involves screening potential customers based on the criteria set by their employers and then analyzing how much risk is involved is if the company issues a policy. If necessary, this could also entail contacting third-party groups — such as healthcare providers in the case of medical insurance — to get further insight into an applicant's risk level.
A finance degree is not specifically required for this position, but understanding money and personal finance can offer valuable insight into the quality of insurance applicants. According to BLS, the median annual salary for insurance underwriters was $69,760 in 2017. Continuing education and earning additional certifications, such as the Chartered Property and Casualty Underwriter (CPCU) or Life Underwriter Training Council Fellow (LUTCF) designations, may help insurance underwriters reach this income level. To receive the CPCU designation, graduates must have at least two years working in the insurance industry, complete eight courses, and pass eight separate exams. The LUTCF is a less intensive process, which only requires professionals to complete three eight week courses, then pass exams for each course.
Financial Analyst
Individuals and organizations often invest their funds in a variety of financial assets, such as stocks and bonds or physical properties. The role of the financial analyst is to ensure that these investments are performing well over time by evaluating the quality and progress of their employers' portfolios. Financial analysts closely watch economic trends that can impact their industries and use their insights to guide investment decisions for their companies.
A bachelor's in finance is an obvious entry point to this occupation, because it features courses that directly apply to this job, such as portfolio management and investment techniques. In financial analyst positions that involve selling financial products, employers may expect applicants to hold a license administered by the Financial Industry Regulatory Authority (FINRA).
The median annual salary that U.S. financial analysts earned in 2017 was $84,300, according to BLS. Although there is no guarantee that more credentials will lead to higher earning potential, attaining the Chartered Financial Analyst certification from the CFA Institute can help financial analysts qualify for more lucrative positions. Before sitting to take the CFA certification exam, aspiring finance professionals must first enroll in a certification course that accepts only applicants who have an undergraduate degree, four years of professional work experience, or a combined total of at least four years studying and working in full-time positions.
Careers for Those With a Master's in Business Administration
A master's in business administration curriculum aims to provide students with advanced comprehension of business practices and management techniques. Students often can specialize in a specific business discipline, allowing them to choose the business career trajectory that will be most rewarding. Here are a few potential business degree jobs for MBA graduates.
Industrial Production Manager
Manufacturing products often requires coordinating a broad array of different business departments. Industrial production managers ensure manufacturing plants are able to meet their production goals while using their resources as cost-effectively as possible. One of their responsibilities is monitoring employee performance to find new ways that production processes can be streamlined or accelerated. They also work with leadership to determine the best way to mitigate production issues. For example, if a piece of essential equipment malfunctions and limits production, an industrial production manager may schedule overtime for employees and work with management to acquire a new machine.
This job can be quite lucrative, but that makes it equally competitive. Industrial employers may look first to management applicants who hold graduate degrees, and those who have a degree in business administration or industrial engineering often receive even higher priority. Depending on the production needs of employers, applicants may also need additional industry certifications to be considered for certain positions. The expertise of industrial production managers is an essential asset to businesses that rely on large-scale production operations, so they are usually well compensated for their efforts. BLS reported a median annual salary of $100,580 in 2017 for professionals in this occupation who have at least five years of experience.
Operations Manager
Business administration programs take a more general approach to teaching business skills, rather than focusing on a single specialized field. This offers graduates more versatility in the types of management positions they can attain. Operations managers, who are sometimes referred to as general managers, work with organizations to strategize company policy, manage daily operations, and coordinate the use of company resources.
For operations management positions, holding a master's in business administration may be a requirement. Yet people who are interested in this occupation should note that before they can take on this management role, they will also need at least a few years of experience working in a related field; the exact amount of necessary experience depends on the complexity of the position they are applying for. Operations managers across the country earned a median annual salary of $100,410 in 2017, but this level of income is typically reserved for professionals who have spent years proving their capabilities in other management-oriented occupations.
Careers for Those With a Master's in Accounting
The solvency of businesses depends heavily on the competence of their accounting and finance personnel. The master's in accounting curriculum focuses on helping students cultivate a suite of professional skills that they can use to monitor, assess, and improve the financial practices of many types of public and private organizations. Upon mastering such skills in an academic setting, graduates should be ready to advance to the next step in their business careers by working in the following occupations.
Finance Manager
Businesses often have many financial obligations that must be managed by an educated and experienced professional. Financial managers use their knowledge of finance and accounting to help firms organize their monetary resources. They achieve this by monitoring financial affairs and producing reports that other management personnel can use to inform their business decisions. These reports may be simple financial statements or serve a more complex purpose, such as analyzing market trends to identify ways that the company can reduce costs and raise profits.
Success in this profession requires in-depth knowledge of financial analysis methods, as well as proficiency in using a variety of different finance- and accounting-based software platforms. Graduate-level accounting curricula normally cover these subjects, so master's in accounting graduates will have the fundamental competencies needed to perform well in this occupation.
Future finance managers can potentially earn $125,080 annually, based on the national median. To enhance their ability to secure positions in finance management, they may also want to attain the Chartered Financial Analyst certification, according to BLS. Before sitting to take the certification exam, aspiring finance professionals must first enroll in a certification course that accepts only applicants who have an undergraduate degree, four years of professional work experience, or a combined total of at least four years studying and working in full-time positions. In some instances, the Certified Treasury Professional credential — which requires two years of relevant experience and passing an exam — may be helpful as well.
Financial Examiners
A wide variety of laws have been implemented by the government to protect the customers of financial institutions, so those companies employ financial examiners to ensure that their operations comply with all applicable regulations. There are two main types of financial examiners: risk assessment examiners make sure that their organizations are offering safe loans to ensure that they are not exposing themselves to unnecessary financial losses; and consumer compliance examiners monitor their companies to ensure that customers are being treated fairly.
A master's in accounting is valuable in this occupation because graduates will already understand the internal workings of financial institutions, such as banks and insurance companies. With this knowledge, they should be able to identify when their companies are not implementing adequate precautions to avoid unsafe lending practices. Likewise, their understanding of personal finance will also play a key role if they are tasked with protecting consumers from predatory lending practices. This position typically requires extensive on-the-job training after being hired, but a master's in accounting can also help qualify graduates for senior financial examiners jobs. The median annual salary for financial examiners in the U.S. was $81,690 in 2017, according to BLS, but senior financial examiners are much more likely to attract this level of compensation.
Start Pursuing Your Business Career Today
Choosing the right business degree might seem challenging to some, but it doesn't have to be. Maryville University offers an array of potentially lucrative degree options, including degrees in business administration, finance, and accounting. Additional experience, certifications, and licenses will also go a long way in creating a more competitive resume. For those looking to elevate their knowledge by earning a master's degree, Maryville University also makes that possible. Learn more about the myriad paths to success by contacting Maryville University today.
Sources
Bureau of Labor Statistics, Financial Analysts
Bureau of Labor Statistics, Financial Examiners
Bureau of Labor Statistics, Financial Managers
Bureau of Labor Statistics, General and Operations Managers
Bureau of Labor Statistics, Human Resources Specialists
Bureau of Labor Statistics, Industrial Production Managers
Bureau of Labor Statistics, Insurance Underwriters
Bureau of Labor Statistics, Management Analysts
Maryville University, Bachelor's in Finance
Maryville University, Bachelor's of Business Administration Online
Maryville University, Course Catalog: Finance, B.S.
Maryville University, Course Catalog: Master of Business Administration MBA
Maryville University, Course Catalog: Master of Science in Accounting
Maryville University, Master's in Business Administration Online
Maryville University, Master of Science in Accounting Online
Maryville University, Online Bachelor's in Finance