How to Choose an MBA Program: What to Look for in a Graduate School
How to Choose an MBA Program: What to Look for in a Graduate School
How to Choose an MBA Program: What to Look for in a Graduate School

Whether sought out right after college or after years of experience in the business world, graduate-level programs conferring master's degrees can be stepping stones to still greater opportunities and experiences. The experience and prestige that come with a Master of Business Administration degree point graduates into the corporate world.
MBA programs vary widely from one school to the next, with each school offering a unique experience that will appeal to certain students, from online versus on-campus attendance to course contents and topical focus. Choosing the right MBA program for your interests and career goals is an important decision that requires careful consideration.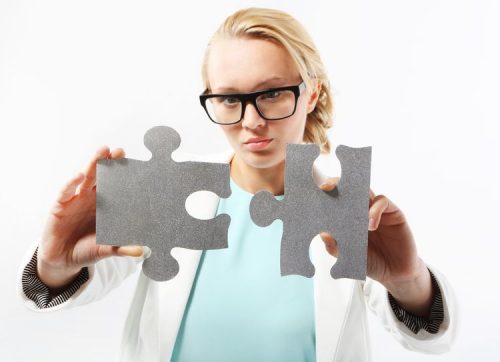 3 Reasons to Choose an MBA Program
Career growth isn't always straightforward, and the business world is competitive. The stakes are high when employers consider a new hire or a promotion in their business, but outside of experience and attitude, it's hard to set candidates apart and choose. Getting a master's in business administration can give candidates the competitive edge they need to stand out. Most programs have a variety of concentrations, offering candidates yet another way to stand out with specialized expertise. Here are three reasons an MBA might be an appealing option.
1. To Speed Up Professional Development
In large corporations, if new opportunities aren't available and team members aren't leaving, it's hard for professionals to find new opportunities for growth, especially if they want to stick with the business they're currently working for. Newer employees who may not have years of experience may find career advancement even more challenging.
By acquiring an MBA, business professionals can gain an edge, both because of the universal acknowledgment of an MBA's value on a resume and because of the new expertise and insights derived from the coursework. When choosing an MBA program, professional development and career advancement are often top objectives.
2. To Transition to a New Field
Switching gears, trying something new, and getting paid for it all require new knowledge, and employers aren't always willing to teach. Getting an MBA can improve a candidate's qualifications, equipping business professionals who are transitioning to new fields or specializations with the necessary skills to jump into viable career paths.
3. To Enhance Leadership Skills
Aside from improving one's credentials on paper, an MBA program curriculum will surely enhance one's leadership skills. Learning from some of the best in the business, in a setting where learning is encouraged, can provide a whole new level of mentorship in which leadership is modeled. MBA work also provides numerous opportunities for discussion, collaboration, and group projects, formats in which leadership skills like communication, initiative, and decision-making are put into practice.
How to Choose an MBA Program and What to Consider
Once candidates commit to pursuing an MBA, a whole new decision lies ahead: determining which program is the best fit. A few key factors can help guide the decision-making process for choosing the program best suited to achieve their desired outcome.
Since the MBA is a degree with broad applications throughout the business and management world, a wide variety of programs are available. Here's a preliminary guide for choosing an MBA program that's right for you.
In Person, Online, or Blended?
When choosing an MBA program, prospective students will need to consider which course modality is the best fit: online vs. on campus or blended? For instance, an applicant just completing undergraduate studies may feel free to relocate or take a full-time course load, while someone already in a corporate role may want to add part-time classes while not moving.
Seeking an all-online MBA degree program takes the geographic focus off of picking the ideal program and lets applicants select a school that suits their interests and scheduling needs, even if it's physically distant. In other cases, they may select a blended model in which some courses are held in person and others are online. Fully on-campus studies, whether part time on evenings or full time, will likely feel closest to the traditional undergraduate experience.
How Long Will It Take to Receive a Degree?
Just as potential applicants will consider which learning model is right for their needs, they can also compare different MBA graduate programs' time requirements. Flexible scheduling options at some schools allow students to build up their credits over time and graduate with a degree at a pace that suits their preferences. In the cases of students who are ready to take on a full-time class schedule, it's possible to receive an MBA in as little as a year.
Not every academic calendar is the same. Depending on the university and program, new classes can begin at intervals throughout the year, with more frequent start times potentially giving students a great degree of flexibility regarding what they study and when.
What Are the Admission Requirements?
Admission into a graduate program can require a bit of planning and preparation. The nature of this process may come down to the standardized tests and assessments required to enter a program. There are two main tests administered to assess the knowledge and skills of grad school applicants, the Graduate Record Examination (GRE), which is more general in scope, and the Graduate Management Admission Test (GMAT), which is focused on business school. Some applicants and programs can waive these exams, so students should review requirements for their desired schools.
For instance, MBA seekers already in the corporate world may be inclined to seek out programs that don't require these exams or offer the waivers, as they represent a period of test-specific study and preparation that may take away from applicants' rigorous focus on their professional lives.
There are other potential requirements beyond the main standardized tests. For example, international students may have to prove they have proficiency in the language the classes are taught in. Furthermore, students will have to produce official transcripts from their undergraduate years.
Does the College's Philosophy Meet My Needs?
In addition to the practicalities of attending a program, the subject matter and teaching style embraced by a particular school will determine whether that institution is right for each potential applicant.
The courses available as part of an MBA program will answer a lot about that school's focus and potential advantages for its students. When the classes offered cover a wide range of practical competencies, including emerging and trending ideas, the benefits to students go beyond the diploma itself. Such a program will feature practical lessons that deliver real value as primers on authentic decision-making scenarios. When students receive comprehensive instruction, they'll be ready to not only accept new roles but also thrive in them.
Business-focused programs can also be judged on a university's connections to major companies. When schools create these partnerships, they may place students in real-world business situations in the course of their education. This provides the kind of insight and experience in executive decision-making that would be hard to come by in purely in-person and online classroom-based settings.
Options for Choosing an MBA Program Concentration
As with picking an undergraduate major, prospective students should consider the available concentrations in determining which program is right for them. Becoming a "master" in something means having real mastery, which, of course, requires specificity. At Maryville University, we offer a variety of MBA concentrations for professionals looking to take the next step in their education:
Why to Consider Maryville University When Choosing an MBA Program
Flexible and well-designed MBA programs are able to appeal to a wide variety of applicants regardless of those students' preferences, educational backgrounds, and previous experiences. Maryville's MBA program is intended to deliver a focused and highly relevant business education intended for working professionals. Here's how this program stacks up when students ask the questions above:
The Maryville MBA program is offered on campus, online, or in a blended format. With courses scheduled for weekends and evenings, it's meant to fit into the busy lives of people with full-time jobs.
The speed of the program is up to pupils. The minimum time to receive an online degree is one year. With the flexibility of an online or a blended program, students can change the pace of their education on the fly, adding up credits at a rate that's comfortable to them until graduation.
With its focus on current working professionals, Maryville's John E. Simon School of Business waives the GMAT or GRE for any of its graduate degrees. Requirements include official undergraduate transcripts, typically showing a GPA over 3.0, and an admission essay.
With a well-informed faculty active in professional roles and a curriculum that represents the high-speed, connected business world as it exists today, Maryville can suit applicants from a number of backgrounds and experience levels as they seek to advance in their careers.
Get the Answers You Need
Going back to school is a big decision and not one to be taken lightly. Students who do their research carefully before choosing an MBA program can be more certain that they're on the right track. It's worth studying a school's details, from admissions policies to the potential time to receive a degree, to make sure that the match between student and university will sustain the journey from applicant to degree holder. While every pupil will have questions, great schools have the right answers.
Dig into the details of Maryville University's online Master of Business Administration program and its 12 concentrations, and discover how Maryville can help you reach your professional goals.
Recommended Readings
How to Get an MBA: Resources & Tips
MSF vs. MBA: Differences in Degrees
4 Reasons Why an MBA From An Accredited School is Important
Sources:
Maryville University, Admissions
Maryville University, Master's in Business Administration Online
Maryville University, Exploring 8 Concentrations for the Maryville University Online MBA
Be Brave
Bring us your ambition and we'll guide you along a personalized path to a quality education that's designed to change your life.