MSF vs. MBA: Differences in Degrees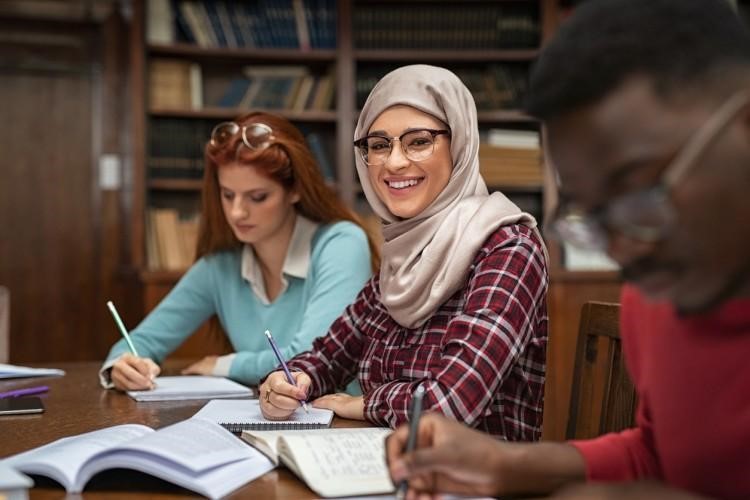 As you prepare to enter the business world, earning an advanced degree can be highly advantageous. Not only will an advanced education equip you with the skills and expertise you need to succeed in your chosen field, but it can also help you develop an expansive professional network. Ultimately, advanced business degrees can provide you with a major competitive advantage throughout your career, helping you compete for more prestigious positions and command higher salaries.
A Master of Business Administration (MBA) and a Master of Science in Finance (MSF) are sought-after degrees in the business world. However, while both degrees are beneficial, they differ in critical ways. Before pursuing an education in business, it may be helpful to take a close look at the MSF vs. the MBA.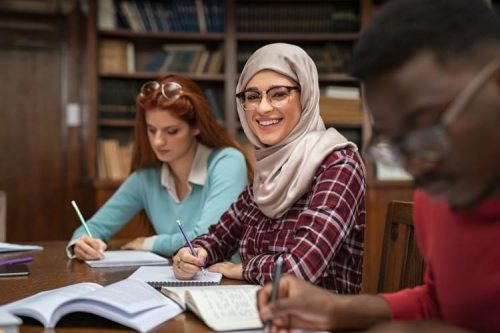 What Is an MBA Degree?
The Master of Business Administration is an advanced degree that provides both theoretical and practical training for those who wish to pursue high-level work in a range of business fields.
The MBA is focused on the fundamentals of business, and the intention of the program is to prepare students for handling the day-to-day operations required to maintain a successful business. At the heart of any MBA program is management training, which typically encompasses leadership, business planning, business strategy, and organizational behavior. MBA programs generally include a wide range of topics related to the "human side" of running a business, along with fundamentals in finance, marketing, economics, and more.
MBA Specializations
As you consider enrollment in an MBA program, be aware that different specializations are available. For example, you may choose to enroll in an MBA program that has a specialization in accounting, data analytics, human resources, or health administration, allowing you to gain an even deeper understanding of the area that interests you most. Also note that more and more MBA programs place an emphasis on international business partnerships in response to our increasingly connected, globalized world.
What Is an MSF Degree?
As an alternative to getting an MBA, you may choose to pursue a Master of Science in Finance. As its name suggests, this is a degree that may be a good fit for someone interested in a career in finance or a closely related field. When you enroll in an MSF program, you will focus on finance in a much more comprehensive way than in an MBA program, honing your expertise in economic theory, mathematics, markets, financial reporting and analysis, and beyond.
When you graduate with an MSF degree, you will have the skills and knowledge needed for a career in trading or risk management.
MSF vs. MBA Degree: The Differences
While both degrees can prepare you for a rewarding career in the business world, there are some notable distinctions between them. Indeed, these two programs differ in their focus, the types of preparation required, the salary you can expect to earn after you graduate, and more.
Areas of Focus
The most obvious distinction between the two degrees is in academic and professional focus. An MBA program covers a broader range of topics in different aspects of business, with a focus on management. Completing this degree can prepare you for a number of employment opportunities, including many different positions in business and management.
If the MBA is about breadth, the MSF is more about precision. An MSF concentrates on all things finance and prepares you for success in a narrower range of career paths, including those that are directly related to finance and financial management.
An MBA with a concentration in finance can provide a comparable education to the MSF, but differs in how it incorporates a wider range of business and management concepts, preparing students for leadership positions in finance fields.
Preparation
MBA programs may need more preparation, as some require students to have some business experience before they enroll. (Other programs, such as Maryville University's online MBA, don't require previous business experience.) By contrast, MSF degrees do not typically have any experiential requirements.
Salary
Another distinction when comparing the MSF vs. the MBA is in the expected salary range for graduates. According to PayScale, individuals with an MBA had a median annual salary of around $91,000 as of November 2021. By contrast, those with an MSF had a median annual salary of around $81,000.
Create Your Own Path to Business Success
To thrive in the business world, and to add real value to whatever organization you work for, earning an advanced degree can be highly beneficial. The MSF and MBA degrees are two options to consider. In particular, take a look at Maryville University's online Master of Business Administration program and its Accounting and Financial Services concentrations, which can provide you with the grounding you need in business management as well as advanced financial acumen.
Recommended Reading
Global Supply Chain Management: Effects from a Pandemic
How to Get an MBA: Resources & Tips
Sources
Forbes, "Is an MBA Worth It? Costs, Risks and Opportunities"
Investopedia, "Master of Business Administration (MBA)"
Investopedia, "MBA vs. Master of Finance: What's the Difference?"
PayScale, Master of Business Administration (MBA) Degree
PayScale, Master of Science (MS), Accounting and Finance Degree