How Long Is an MBA Program?
How Long Is an MBA Program?
How Long Is an MBA Program?

A Master of Business Administration online (MBA) can offer entry into many business careers, from market research to top management. MBA holders can also enjoy a large income boost, which may compensate for the cost of returning to school.
Prospective graduate students may be wondering how long an MBA program is. How long should they expect to study before they can advance their career?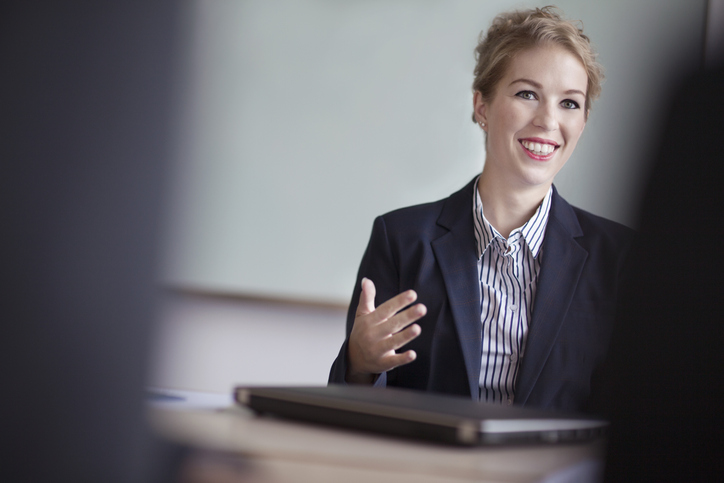 Types of MBA Programs: Lengths and Requirements
The length of MBA programs varies by school and format. Interested students should examine their own goals and circumstances before choosing which kind of MBA to pursue.
Full-Time MBA
The full-time MBA is the classic option, with students devoting most of their time to their studies. The full-time MBA prepares students for a significant career shift. In addition to intense courses, it provides extensive networking with talented peers.
Typical duration: Two years
Advantages: Networking, intensity of education
Disadvantages: Concentrated tuition costs, inability to work full time
Accelerated MBA
Accelerated MBA programs offer a more rapidly paced alternative to the standard MBA. They condense the full curriculum into a single year. This path is perfect for professionals who wish to advance quickly.
Typical duration: One year
Advantages: Faster return to the workforce, lower cost compared with a standard program
Disadvantages: Less time for networking and other obligations
Part-Time MBA
Professionals who want to enhance their careers while remaining in the workforce may opt for a part-time MBA, often taking evening and weekend classes, online or in person. Depending on the program, students may enroll for several years — often three.
Typical duration: Three years
Advantages: Flexibility, same faculty and program as the university's full-time programs
Disadvantages: Longer time to completion
Specialized MBA (Accelerated or Standard)
For students who already know how they want to use their degrees, specialized MBAs can provide expertise in a particular field, like health administration, emerging media, or information technology. Beyond the basic management courses, a specialized MBA curriculum imparts specific expertise in different fields. Students who choose this type of program should be sure of their plans to continue in the specialty after graduation.
Program lengths vary, since specialized MBAs can entail part- or full-time study.
Typical duration: One to three years (depends on full- or part-time status and whether the program is accelerated or standard)
Advantage: Opportunity to gain specialized knowledge in addition to completing the basic business curriculum
Disadvantage: Need for relative certainty of career plans
Executive MBA
Executive MBAs are ideal for those who have already gained some work experience. With less frequent classes to accommodate work schedules, these programs help students enhance their professional profiles. The price can be hefty, however. Some employers may be willing to contribute to their workers' education costs.
Typical duration: Two years
Advantages: Ability to keep focusing on work while studying, potential for networking with other experienced professionals
Disadvantages: High cost, the requirement of business experience
Dual MBA
Some business schools offer programs combining an MBA with a degree in another field, such as social work, public health, public policy journalism, international studies, or law. These degree programs may be ideal for those looking to specialize and save time by earning two degrees at once.
Typical duration: Three years
Advantages: Efficiency in earning two degrees, curricula that complement each other
Disadvantages: Higher cost, greater time commitment
MBA Program Return on Investment
Return on investment is the factor that leads many prospective graduate students to accept the time and expense required to pursue an online MBA. The median annual salary for MBA graduates is $115,000, compared with $65,000 for hires with only a bachelor's degree, according to a 2021 Graduate Management Admissions Council survey of corporate recruiters. Particularly for those planning to borrow money to finance their MBA studies, the expectation of much higher earning power after completing the degree may make the investment well worth it.
One way to maximize return on investment, of course, is to minimize the cost of education. Since annual expenses can be influenced by how long the MBA program is, cost-conscious students may opt for an online, part-time, or accelerated program.
Benefits of an Online MBA Program
Another way to reduce expenses is to enroll in an online MBA program. This path has several major advantages:
No commute
No need to relocate to potentially expensive university neighborhoods
Flexibility for students who work
Many online degree programs are just as reputable as in-person programs, and they often come with curricula and faculty that are equivalent to the on-campus option at the same school. Students can also earn their degrees online on a timeline comparable to that of in-person programs.
Learn How an Online MBA Can Take Your Career to the Next Level
Students can complete Maryville University's online Master of Business Administration (MBA) program in as little as one year, or 14 months with a concentration. In keeping with Maryville's commitment to accessible education, this program is also more affordable than many other MBAs. Learn how our dynamic program can help you advance your career.
Recommended Reading
How to Reenter the Workforce: Moms Going Back to Work
MSF vs. MBA: Differences in Degrees
Sources
The Balance, "What's the Average Cost of an MBA Program?"
Fortune, "7 Types of MBA Programs and How to Choose the Right One for You"
Fortune, "What Does an Executive MBA Cost?"
Graduate Management Admissions Council, "2021 Corporate Recruiters Survey: Demand of Graduate Management Talent"
Nerdwallet, "MBA Student Debt: How Much Business School Students Borrow"
Be Brave
Bring us your ambition and we'll guide you along a personalized path to a quality education that's designed to change your life.