Online MBA in Marketing
Online MBA in Marketing
Online MBA in Marketing
Marketing drives business.
And careers.
Business is powered by marketing. From targeted ads to broad corporate branding efforts, marketing is the force behind consumer engagement. Without effective marketing, companies may struggle to engage consumers and grow their customer base. By earning your online MBA in Marketing from Maryville University, you'll gain specialized knowledge and skills in the following key areas:
Consumer behavior
Social networking
Search engine optimization
Branding
Integrated marketing communications

Study 100% online

Apply with no entrance exams

Choose from multiple start dates

Utilize eligible transfer credits
Why Choose Maryville for Your Online MBA in Marketing?
Maryville has it all: a flexible, user-friendly online experience that allows you to earn a powerful online MBA in Marketing degree from a university with a reputation for excellence. Not only that, we offer programs that are ranked among the best in the country.
When you choose to earn your online MBA in Marketing at Maryville, you choose quality. But don't just take it from us. Check out some of the recognition we've received.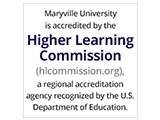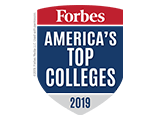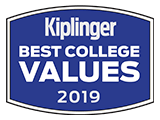 What Does Our MBA in Marketing Online Curriculum Cover?
The online MBA in Marketing consists of 39 credit hours. You'll supplement a business core with 12 credit hours in the Marketing concentration, composed of courses that touch on high-demand competencies like the following:
Consumer Behavior. This course allows you to examine influences such as political and legal factors (external) and attitudes and personality (internal) that affect the consumer's ultimate decision process. It also explores marketing strategies that respond to the consumer's needs.
Social Networking and Search Engine Optimization. This course helps you build your knowledge and understanding of concepts and techniques related to marketing for the web. Topics covered in this course include web media and databases, target audiences, forecasting and cost control, research, and testing of creative strategies.
Branding. In this course, you'll learn how brand management contributes to building and maintaining strong brands, with a primary focus on developing effective brand strategies, evaluating brand value, and making informed decisions. You'll also study how brand management aligns with other functions like field sales and customer marketing.
Integrated Marketing Communications. In this course, you'll focus on the essential principles of promotion management and how to apply them to a product scenario. Additionally, you'll explore the challenges that promotion managers encounter in their role.
Online MBA in Finance Career Opportunities
When you earn an MBA in Marketing, you develop a range of skills that are highly valuable to employers, including communication, data analysis, and strategic thinking. This knowledge can be applied to many different industries and roles, such as:
Advertising, promotions, and marketing manager
Sales manager
Typical MBA in Marketing Online Career Salary
You want to elevate your career, and an online marketing MBA from Maryville can help. When you graduate, you'll have the credentials to pursue any of a variety of lucrative positions, such as the following:
Advertising, Promotions,
and Marketing Manager
Median Salary:

$133,380*
Sales
Manager
Median Salary:

$1217,490*
Public Relations and
Fundraising Manager
Median Salary:

$119,860*
Chief Marketing Officer
Median Salary:

$178,000*
*U.S. Bureau of Labor Statistics, May 2021
**Payscale, March 2023
MBA in Marketing Online Career Outlook
Many of the careers that can be pursued with an MBA in Marketing online are projected to have faster job growth than the average for all occupations (5%) between 2021 and 2031, according to the U.S. Bureau of Labor Statistics (BLS). Specifically, employment of market research analysts is expected to grow 19%, while employment of public relations managers is predicted to increase 8%.
Jobs for advertising, promotions, and marketing manager jobs are expected to grow 10% over the same decade, the BLS reports. All of these projections reflect the increasing demand for experienced marketing professionals.
What Do Online MBA in Marketing Degree Students Say?
We can talk all day about our online MBA in Marketing program, but what really matters is what our students think. Here's what a few of them have to say.
"I never felt lost in the system. I do think that going through the MBA program really opened my mind to different career opportunities." — Beth Winkeler, MBA Alum
"I felt like the professors and the other students were really there to help prop you up and take you along if you need help." — Robert Tschopp, MBA Alum
Learn from Faculty with Real-World Experience.
You're hoping to take your career to a higher level, and you can't gain the knowledge you need unless you have the right instructors.
Maryville's online MBA in Marketing faculty is made up of industry leaders with a host of real-world experience in almost every facet of marketing. Their expertise and passion to help you succeed can prepare you to take on whatever your next position demands.
"If a student has a question and they email the professor, they get an answer right away. And a lot of times it's more than just an answer: It's a conversation back and forth. From an instructor's point of view, it's really interesting to sit back and watch those discussions grow, because a lot of times they far exceed what you would see in the classroom."
— Jennifer Doering, Adjunct Professor
The Business World Is All About Connections — So Is Our Online MBA in Marketing
At Maryville, we partner with top companies so we can develop highly relevant courses to ensure that our students get the training they need to succeed in today's business climate.
A few of our business partners include:
Ameren
Boeing
Centene
Centric Group
Edward Jones
Express Scripts
Maritz
Mercy Health
Rawlings
Scottrade
SSM Health
Suddenlink
Why Earn Your Online MBA in Marketing?
All businesses need marketing — no matter their size. Earning an online marketing MBA can help you develop in-demand skills in areas such as website search engine optimization (SEO) and social media marketing, and gain expertise in subjects such as consumer behavior, marketing research, and brand management. This coveted knowledge can help position you for leadership, consultancy, or analysis roles. Online learning allows for more flexibility to complete schoolwork on your own time to accommodate your busy schedule.
Online MBA in Marketing Admissions Requirements
We pride ourselves on being student-centric. We want you to be brave with us. That's why we make sure our online MBA in Marketing is open and accessible to anyone with the desire and guts to push forward in marketing. No GMAT, GRE, or business experience is required, but here's what you will need:
A four-year bachelor's degree from an accredited institution
Official academic transcripts
A completed online application — no fee required
A personal letter explaining your qualifications for graduate work
International applicants only: Official Test of English as a Foreign Language

TOEFL IBT of 79 or higher; no subscore lower than 18
Test date needs to be within two years of application
Learn more on our admissions page.
Start dates
Start at the time that's right for you by choosing one of six admission points. We offer start dates for our online MBA in Marketing at the beginning and midpoint of the spring, summer, and fall terms, so you're never too far from continuing your education.
Online MBA in Marketing Credit Requirements
The online MBA with a concentration in Marketing comprises 39 credit hours and can be completed in as few as 14 months. The program includes:
24 credit hours toward core business courses
12 credit hours toward the marketing concentration
3 credit hours toward the capstone
Cost per credit hour
At Maryville University, we are committed to providing top-quality graduate education at an affordable price. Tuition for our MBA with a specialization in Marketing is $714 per credit hour, or about $27,846 in total. For those who qualify, scholarships, financial aid, and other tuition assistance may be available.
Frequently Asked Questions
Earning an online MBA in Marketing equips students with the skills and knowledge they'll need for management roles like brand manager and marketing manager in the public and private sectors. It can lead to work in specialized industries such as information technology and healthcare. Marketing professionals with an MBA can help organizations develop innovative marketing strategies and initiatives that can increase brand awareness, generate leads, and boost sales.

The median annual salary for MBA in Marketing graduates was around $104,000 as of March 2023, according to Payscale.

Yes, our online MBA program is accredited by the Accreditation Council for Business Schools and Programs (ACBSP). Maryville University has also been regionally accredited by the Higher Learning Commission (HLC) since 1941, with the most recent reaffirmation in 2015.

Our online MBA in Marketing program can be completed in as little as 14 months. Enrollment is open during the beginning and midpoint of the spring, summer, and fall terms, so there are six opportunities to apply.

At Maryville, in addition to the MBA in Marketing concentration, you can choose from these 11 additional online MBA concentration options:
Apply to the online MBA in Marketing program at Maryville University.
Be Brave
Bring us your ambition and we'll guide you along a personalized path to a quality education that's designed to change your life.