Chief Marketing Officer Career Path
Chief Marketing Officer Career Path
Chief Marketing Officer Career Path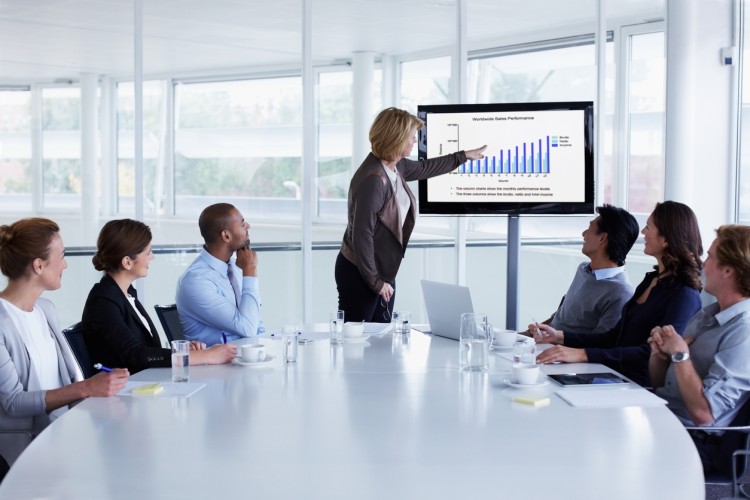 The best product or service in the world won't do anyone any good if nobody knows it exists. That's why marketing is so crucial to business success. An organization's marketing efforts are led by a chief marketing officer (CMO), also known as a marketing manager or marketing director, who is responsible for helping the company achieve its business goals.
Marketing focuses on creating a back-and-forth engagement with potential customers to build relationships and brand recognition. Successful marketing creates awareness, loyalty, recognition, and increased sales while also offering the opportunity to learn the most effective ways to attract and hold consumers' interest.
The internet has provided many digital marketing opportunities that didn't previously exist, including social media marketing, pay-per-click (PPC) campaigns, and search engine optimization (SEO), though traditional media such as print, mail, television, and phone are still important parts of any marketing strategy. Chief marketing officers lead a team of marketers to use these resources effectively. Holding an advanced degree such as a master's in business administration is a great first step toward becoming a CMO.
What Is a Chief Marketing Officer?
A chief marketing officer leads a team of marketing professionals. Members of this team can include creative directors, SEO specialists, copywriters, social media managers, PPC specialists, graphic designers, paid search specialists, web developers, account managers, and new business development professionals. A CMO makes the most of each team member's unique skill set to help the company reach its sales and marketing goals.
Increasing brand awareness is one of the top goals of any marketing campaign, and this can be measured in a variety of ways, such as through website visits, clicks on advertisements, email opens, and engagements with social media posts. Other important objectives of marketing campaigns are generating leads on potential customers, increasing sales and revenue, and gaining new customers.
A CMO should have a deep understanding of the company and products or services being marketed and the customers the company is trying to reach. A CMO should also be a strong leader, manager, and data analyst. A successful CMO is analytical and creative, an excellent problem-solver, and a top-notch communicator.
Chief Marketing Officer Responsibilities
As the person leading all marketing campaigns, a chief marketing officer has many responsibilities. These include:
Developing and planning marketing strategies and campaigns. CMOs need to have ideas for marketing strategies and campaigns, but they also need to be able to take ideas from others and organize and lead a team to implement them.
Tracking the success of marketing campaigns. CMOs use analytics, key performance indicators, return on investment, and other data to determine how well a campaign performs.
Conducting market research. To better understand customers and what they want, CMOs gather and analyze relevant information. Surveys, focus groups, and product testing are common ways to conduct market research.
Overseeing the overall marketing budget. CMOs determine how much will be spent on marketing campaigns, and where resources will be focused.
Negotiating with vendors. Implementing marketing campaigns often requires hiring other companies to provide services such as printing or purchasing television ads. CMOs negotiate to find the right providers at the best price.
Communicating with the CEO and other executives. CMOs are responsible for keeping leadership informed about the elements, progress, and success or failure of marketing campaigns.
Overseeing the hiring process. With the assistance of department managers and team leads, CMOs oversee the hiring of new employees.
Collaborating with the sales department. CMOs work closely with the sales team to ensure they have the marketing materials they need to succeed in their role.
What Is the CMO Career Path?
The career path in a typical marketing department starts with a coordinator-level position, such as account or social media coordinator, before moving up to a mid-level role, such as analyst or specialist. From there, a marketer graduates into a senior role, such as senior analyst or senior strategist, which opens the door to a managerial position followed by a director or vice president role. The last step is being promoted to chief marketing officer.
Individuals who have earned an advanced degree may be able to skip over some entry and mid-level positions as they navigate their marketing career path.
How to Become a Chief Marketing Officer
To become a chief marketing officer, a professional needs education, experience, and a comprehensive marketing knowledge base. One of the benefits of a business administration degree is that it provides students with the educational foundation they'll need to succeed in top marketing roles. The other two elements require time and a commitment to learning the industry. Most CMOs have at least 15 years of professional experience before assuming the role and know every aspect of how the marketing department and the company function, thanks to time spent working in a variety of roles.
Pursue Your Professional Goal of Becoming a CMO with an MBA
Few individuals are more critical to a business's marketing success, overall creative direction, and sales than a CMO. That's why CMOs are well-compensated. Advertising, promotions, and marketing managers, which includes chief marketing officers, had a median annual salary of $133,380 in 2021, according to the U.S. Bureau of Labor Statistics, and they have strong job security.
The best way to get started on the path to becoming a CMO is to invest in your education. Discover how Maryville University's online Master of Business Administration program can be your first step toward a career as a chief marketing officer.
Recommended Reading
4 Trends Changing the Marketing Landscape
Understanding the Importance of Marketing Data
Choosing Your MBA Concentration
Sources:
Business 2 Community, "Why Is Marketing Important? 9 Reasons Why You Really Do Need It"
Indeed, Chief Marketing Officer Job Description: Top Duties and Qualifications
LinkedIn, "Career Progression of a Chief Marketing Officer: How to Become a CMO"
U.S. Bureau of Labor Statistics, Advertising, Promotions, and Marketing Managers
Be Brave
Bring us your ambition and we'll guide you along a personalized path to a quality education that's designed to change your life.