Is a Business Administration Degree Worth It?
Is a Business Administration Degree Worth It?
Is a Business Administration Degree Worth It?
College students considering a course of study may wonder, "Is a business administration degree worth it?" In fact, business administration is one of the most versatile majors for today's college students. It provides a foundation in core business, leadership, and operations management concepts that can lead to a variety of key roles in an organization. A business administration degree prepares students for careers in finance and accounting, operations management, human resources, marketing, or technology.
First, what is a business administration degree? Simply put, a business administration degree focuses on the day-to-day operations of how businesses work. It teaches strategic planning, analytical skills, critical decision-making, and entrepreneurship. As the program progresses, students often choose an area of emphasis, such as accounting or human resources, that suits their career aspirations.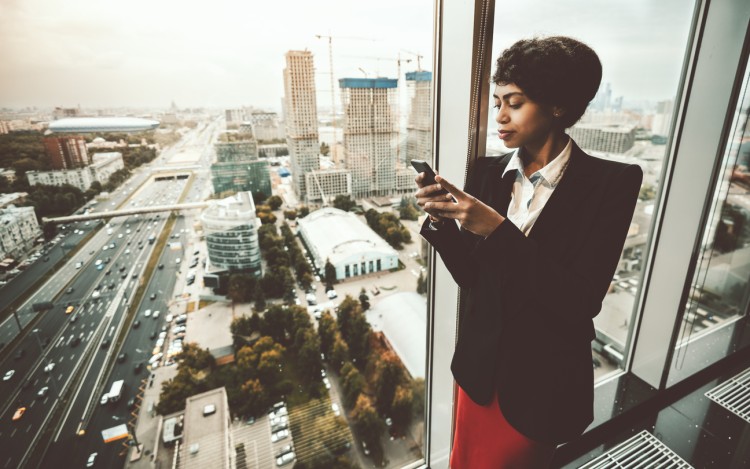 Business Administration Degree Program Goals
The goal of a business administration degree program is to provide students with an understanding of core business concepts and help them develop essential business knowledge and skills. These skills are applicable to a variety of careers, making a strong case that a business administration degree is worth the time and effort. By the conclusion of the program, students should have a solid grounding in the following core competencies:
Leadership
Leadership is a key business concept that combines "hard skills" (technology, finance, and accounting) and "soft skills" (empathy, adaptability, collaboration). A business administration degree program will provide a solid background in the principles of leadership and people management.
Analytical Skills
A business administration degree program covers the principles of accounting, finance, economics, statistics, and IT, among other topics. These principles lay the groundwork for analytical skills that support strategy and decision-making.
Business Management
Understanding the function of various business operations is essential to running a business. A business administration student may choose to specialize in a business function, such as IT or accounting, for example, but a broad-based business administration degree is key to a wider understanding of how all the pieces fit together.
Role-Specific Skills
As a business administration program progresses, students interested in specific areas of business may dive deeper into the skills needed for those roles.
Human Resources. Human resources management plays a highly complex role in business, combining the concepts of employee management, training, compensation and benefits, law, and technology. Understanding the role of HR in a healthy business organization is a vital skill.
A business must sell a product or service to be successful. A business administration degree provides a solid foundation in the principles of marketing that support decision-making and strategy.
Information Technology. Having a solid understanding of IT is essential to a successful career in business, no matter the industry or department. A business administration degree can cover various technology concepts, such as IT management and database administration.
What Are the Benefits of a Business Administration Degree?
The benefits of a business administration degree are numerous. A business administration program prepares students to work in various settings and specialize in different areas of business and government. In addition, a business administration degree is a good foundation for further study, such as an advanced degree in business, IT, accounting, or analytics, among other areas of specialization.
This versatility shows the worth of the business administration degree. Here are some examples of specific benefits of a business administration degree:
Salary
The salary range for a business administration graduate depends on multiple factors, including experience and education level, as well as geographic location and industry. According to the U.S. Bureau of Labor Statistics, the median salary for business and financial professionals in general was $69,820 in 2019. Since many business administration graduates specialize in a discipline, salaries also vary by career. For instance, the 2019 median salary for accountants and auditors was $71,550, and for financial analysts, it was $81,590.
Business administration degrees are a stepping stone to specialized careers and certifications, which can then lead to professional and salary advancement and top leadership positions in an organization.
Advanced Degrees and Certifications
Graduates who completed a business administration degree with a concentration in accounting could go on to earn a certified public accountant (CPA) license and become a financial controller, potentially moving into a chief financial officer role. Another viable advanced degree is a Master of Business Administration (MBA). Advanced degrees and certifications in IT, HR, and business analytics are just some of the potential opportunities to parlay a business education into an interesting and rewarding career.
Versatility
Leadership, business development, decision-making, and analytical skills are necessary for success across all industries and foundational for a business administration degree program. Students who choose a business administration degree program benefit from the career options provided by the degree. While manufacturing may differ from healthcare, for instance, the principles of accounting are the same for both, so a business administration degree could lead to a rewarding career in either industry.
Is Business Administration a Good Degree for Career Success?
Is business administration a good degree even if a student isn't planning to go into business? The fact is, whether graduates pursue a career in government, a for-profit company, or a nonprofit organization, basic business skills are vital.
Government Agencies
Skills such as business case analysis, human resources management, strategy, and technology management are as important in local, state, and federal government jobs as in a corporation. Business majors can apply the principles they've learned in business administration programs to run government agencies and departments.
Marketing Agencies
At its heart, business administration is about helping an organization succeed at selling its products or services. With a firm grasp of the fundamentals of business, sales and marketing professionals can be effective partners to their clients by understanding the needs of their businesses and customers.
Technology Firms
A business administration degree with an emphasis on IT services is a powerful combination. A technology professional who understands the business case for hardware or software can be an important resource.
Finance and Accounting Firms
Finance and accounting are the backbone of a business administration degree. Financial analysts and accountants put their business administration experience to use in the day-to-day performance of their jobs.
Healthcare Companies
The healthcare industry is vast and complex. Hospitals, pharmaceutical manufacturers, and insurance companies all require professionals with a business administration background to provide leadership and management. The need for business experts is so strong that business administration programs often offer a specialization in healthcare or encourage students to pair a minor in healthcare with the business administration curriculum.
Launch Your Path to Career Success
Is a business administration degree worth it? Whether you're interested in starting your own business or playing a key role in another organization, the answer is yes. A business administration degree lays the groundwork for success across many professions and industries. It allows you to focus on an area of interest that plays to your strengths while opening doors for greater career and educational opportunities. Most importantly, it teaches core business principles, such as leadership, analytical skills, and management — all of which are applicable across industries and disciplines.
Ready to launch your path to business success? Learn more about Maryville University's online Bachelor of Science in Business Administration and find out how the program can help you achieve your career goals.
Recommended Reading
Exploring Entrepreneurship: Starting and Operating a Small Business
Maryville Online Bachelor's in Business Administration Information Session
Sources
AIHR Academy, "7 Human Resource Management Basics Every HR Professional Should Know"
The Balance Careers, "Hard Skills vs. Soft Skills: What's the Difference?"
Funding Circle, "5 Crucial Leadership Skills for Business Owners"
GB Advisors, "Business Management: 3 Best Practices You Need to Know"
LinkedIn, "The Most Promising Jobs of 2019"
U.S. Bureau of Labor Statistics, Business and Financial Occupations
U.S. News & World Report, "What You Need to Know About Becoming a Business Administration/Management Major"
Be Brave
Bring us your ambition and we'll guide you along a personalized path to a quality education that's designed to change your life.