Careers in Sustainability with a Bachelor of Science Degree
Careers in Sustainability with a Bachelor of Science Degree
Careers in Sustainability with a Bachelor of Science Degree
As corporate responsibility officer of Stanley Black & Decker, Deb Geyer helped build the company's core sustainability initiatives: Reduce carbon emissions and water usage, and send zero waste to landfills by 2030. This commitment to environmental friendliness earned the company the 2019 Best Corporate Steward award from the U.S. Chamber of Commerce Foundation.
Like many other businesses, Stanley Black & Decker based its initiatives on the United Nations' 17 Sustainable Development Goals (SDGs) for 2030. The goals include building sustainable cities and communities with increased public transportation, reducing waste and pollution by using energy-efficient appliances, and funding projects that provide basic infrastructure for sanitation and electricity.
This initiative has inspired government organizations, businesses, and communities across fields to adopt environmentally friendly and innovative practices that could change the future of the planet — and the economy. According to a 2018 report by the Global Commission on the Economy and Climate, low-carbon initiatives could have a $26 trillion impact on the global economy by 2030; sustainable city planning could have a $17 trillion impact by 2050, and sustainable agriculture and forest protection programs could have a $2 trillion impact each year.
To contribute to a more sustainable future, businesses need to continue to invest in sustainability programs and people who can lead them. A Bachelor of Science (BS) in Sustainability degree can help students develop the knowledge and skills needed to build rewarding, impactful careers in sustainability.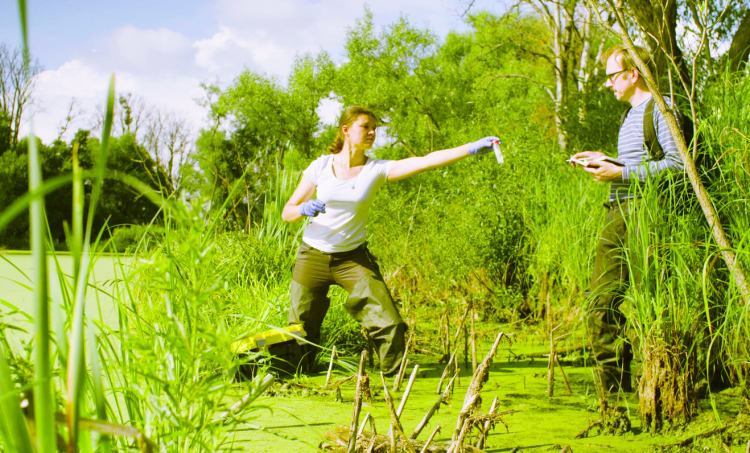 Industries Hiring Bachelor of Science in Sustainability Graduates
Sustainability isn't just good for the environment; it's also good business. Companies across industries are investing in sustainability careers and practices to improve production processes, increase profits, and win over customers with their commitment to social responsibility. As Bloomberg reported, global investments in sustainability increased by 34% in 2019, reaching $30.7 trillion.
BS in Sustainability graduates can pursue a range of careers across industries. They may work with government agencies to create urban planning or architectural engineering programs, be corporate stewards for big businesses looking to decrease their carbon footprints, or study wildlife for nonprofit organizations.
Sustainability professionals might also work with companies to develop new technologies. As the World Economic Forum reported in 2019, 59% of business leaders are investing in technology for sustainability — a 127% increase from 2017. This technology includes sensors for smart windows that increase energy efficiency and artificial intelligence platforms for automation in factories.
Popular Bachelor of Science in Sustainability Careers
BS in Sustainability graduates can pursue a range of careers in sustainability, applying their knowledge of environmental science and skills in communication, problem-solving, and advocacy to groundbreaking environmental initiatives.
Popular sustainability careers include the following:
Urban Planner
Urban planners create strategies and policies that help communities more efficiently develop infrastructure, support population growth, and manage social and environmental issues. For example, they may help build parks, homeless shelters, and community resources to support local businesses. These professionals use market research and field investigations to locate problems and solve them with proposals and development plans. For instance, they may research ways to improve public transportation throughout a city or increase mobility for handicapped individuals. Urban planners often work with public officials and government organizations to ensure that their projects comply with zoning laws and building codes.
According to the U.S. Bureau of Labor Statistics (BLS), urban and regional planners can earn starting salaries around $45,850 up to a median annual salary of $73,050 as of May 2018. These jobs are expected to increase by 11% from 2018 to 2028, much faster than the average job growth rate of 5%.
To become or qualify for advanced urban and regional planner roles, additional graduate education and experience may be required.
Environmental Scientist
Environmental scientists develop initiatives that mitigate environmental and health issues, such as pollution and water contamination. These professionals collect air, water, and soil samples to inform their strategies. They may present their findings to government officials, businesses, and communities to educate them about health risks and prevention techniques.
According to the BLS, environmental scientists and specialists earned a starting salary of $42,810 up to a median annual salary of $71,360 as of May 2018. Employment of this occupation is expected to increase by 8% from 2018 to 2028 as businesses and governments seek to create practices that conserve resources and minimize waste.
Becoming an environmental scientist is possible with a bachelor's degree in a science-related field; however, to advance to higher professional roles, additional education may be required.
Hydrologist
Hydrologists study how forms of precipitation and bodies of water affect the environment. They use their research to propose sustainable practices for increasing water quality and accessibility, such as irrigation systems and water treatments. Hydrologists may also use technology to predict future natural events, such as flooding and droughts.
According to the BLS, hydrologists earned a starting salary of $51,220 up to a median annual salary of $81,270 as of May 2018. Jobs in this field are expected to grow by 7% from 2018 to 2028 as environmentally damaging practices, such as fracking and mining, continue to impact the global climate and water supplies.
Becoming a hydrologist may require further education or professional certification beyond a bachelor's degree.
Conservation Scientist
Conservation scientists work with landowners, businesses, and governments to ensure that their practices are safe for the environment and local habitats. For example, they might help farmers evaluate their soil quality, avoid erosion from heavy precipitation, and prevent groundwater contamination. These professionals manage lands such as forests and parks, handling land use contracts and developing plans to protect natural resources. This might involve taking measures to plant new vegetation or prevent disasters, such as erosion and wildfires.
According to the BLS, conservation scientists earned a starting salary of $39,270 and up to a median annual salary of $62,660 as of May 2018. Employment of conservation scientists is expected to grow by 4% from 2018 to 2028.
Becoming a conservation scientist typically only requires a bachelor's degree. However, many professionals also seek certifications to demonstrate greater subject matter expertise and competency.
Pursuing Advanced Careers in Sustainability
A BS in Sustainability program can help students pursue rewarding careers in sustainability. Taught by experts in the field, courses cover subjects such as environmental science, urban planning, sustainable agriculture, and conservation. Students pair this online learning with hands-on projects and case studies to build real-world experience applying sustainable practices in this growing field.
Industries are increasingly making sustainability a priority. Learn how Maryville University's online Bachelor of Science in Sustainability can jump-start your sustainability career today.
Sources
Bloomberg, "Global Sustainable Investments Rise 34 Percent to $30.7 Trillion"
Forbes, "Corporate Responsibility: What to Expect in 2020"
Society for Human Resource Management, "4 Ways to Engage Workers Through Corporate Stewardship"
Stanley Black & Decker, Create a More Sustainable World
Stanley Black & Decker, Stanley Black & Decker Receives Prestigious Citizens Award from US Chamber of Commerce Foundation
U.S. Bureau of Labor Statistics, Conservation Scientists and Foresters
U.S. Bureau of Labor Statistics, Environmental Scientists and Specialists
U.S. Bureau of Labor Statistics, Hydrologists
U.S. Bureau of Labor Statistics, Urban and Regional Planners
United Nations, Sustainability Development Goals
Vox, "We Could Shift to Sustainability and Save $26 Trillion. Why Aren't We Doing It?"
World Economic Forum, "How Tech Can Help Businesses Balance Profit and Purpose"
Related Articles
Be Brave
Bring us your ambition and we'll guide you along a personalized path to a quality education that's designed to change your life.