How to Become an Environmental Consultant
How to Become an Environmental Consultant
How to Become an Environmental Consultant

In recent years, corporations and governments have had to confront climate change; air, land, and water contamination; and other environmental challenges. As a result, there's a growing demand for environmental consultants who can guide the development of environmentally sound policies and business strategies. A degree in sustainability or a related science-based discipline provides an excellent foundation for entering this rewarding field.
What Does an Environmental Consultant Do?
Environmental consultants provide in-depth expertise in science and environmental law in a wide variety of work settings. Their primary goal is to help organizations comply with environmental regulations; their secondary focus is to advise organizations on their environmental strategies. Their responsibilities vary from conducting field research to appearing as expert witnesses in the courtroom.
Work Settings
Employers include government agencies, corporations, and engineering and consulting firms in industries such as energy, manufacturing, and real estate. Responsibilities are different in each setting, incorporating tasks ranging from collecting field data and analyzing lab results to compiling research reports and making presentations.
Consulting Firms
About a quarter of environmental consultants work for consulting firms, according to the U.S. Bureau of Labor Statistics (BLS). These professionals help clients on a project basis. Their work includes environmental audits, advice on environmental laws and policies, recommendations about past and existing contamination and land use, remediation, litigation support, and more.
Local, State, and Federal Agencies
Environmental consultants may work on staff in a government agency. They conduct field research to collect information about contaminants and research environmental and related regulations, such as land development. They also research the scientific and regulatory risks involved with various projects or activities, reporting on their findings to government officials, businesses, and the affected community.
Corporations and Private Businesses
Environmental consultants may work in-house for corporations or private companies. Their role is to help companies understand the environmental impact of their activities and minimize contamination of water, air, and soil. They also may advise companies on developing an environmental strategy.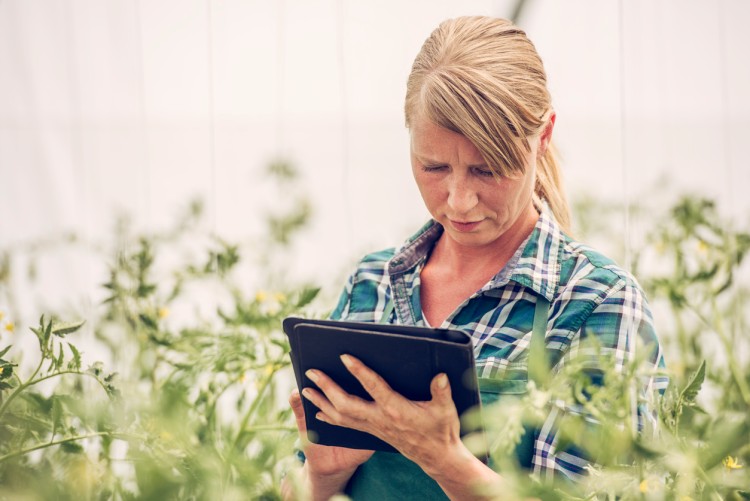 Job Responsibilities
The responsibilities of environmental consultants fall into two main categories: environmental law and scientific activities. These professionals also spend considerable time explaining their knowledge and findings to employers and clients.
Legal Expertise
Environmental consultants have expert knowledge in regulations and laws pertaining to the environment and related areas at the federal, state, and local levels. They analyze the legal risks involved with a project or development and make sure that clients comply with regulations, such as properly discharging wastewater or air pollutants. Environmental consultants may be called in to assess the legal ramifications of developing or mitigating Superfund sites, which are highly contaminated.
Field Research
A large part of environmental consulting involves field research. Consultants take air, water, and soil samples for testing for contamination. They write up reports on lab findings and present them to stakeholders. Their background in science, including biology, geology, and environmental sciences, enables them to provide expert analysis of a proposed project, whether that is land development or reuse, highway construction, pollution mitigation, or related activity.
Advisory Activities
Cities, businesses, and other clients hire environmental consultants to provide expert advice. Consultants may advise companies on environmental risks of a project or business activity, along with offering recommendations on how to mitigate legal exposure. They advise communities on the health impact of contaminated sites in their neighborhoods and on their legal rights to a safe environment. Environmental consultants also work with government officials and other stakeholders in developing projects that meet environmental and sustainable building principles.
Environmental Consulting Skills
Successful consultants bring a number of skills to the job. Some of these skills, such as the right scientific foundation, come from their formal education, while others are developed through on-the-job experience.
Scientific research. A large part of the job is collecting data by taking field samples, assessing the results, and writing reports and recommendations based on the data.
Statistical analysis. Training in statistics is an essential skill for environmental consultants.
Knowledge of environmental law. Consultants must have expertise in environmental laws and regulations to advise their clients on avoiding legal risks.
Project management. Whether it is pollution mitigation or a proposed land development, environmental consultants manage all aspects of a project, from testing to proposals to following up with clients, permitting officials, and others.
Problem-solving. Consultants are often brought in after a project hits a roadblock. Their job is to come up with scientific and legal solutions.
Advocacy. Environmental consultants provide communities with legal advice and scientific data so they can make polluters clean up contaminated sites. They also work for companies to ensure they comply with environmental laws.
Communication. Consultants should have excellent written and oral communication skills. They must present their findings to industry, government, and community stakeholders, none of whom may have a scientific background.
Negotiation skills. Consultants may have to work on behalf of clients to negotiate land use or mitigation terms with government officials.
Steps to Become an Environmental Consultant
Becoming an environmental consultant requires a foundation in science. Consultants also continue their education with advanced degrees and certifications that validate their experience in the field. The path to becoming an environmental consultant starts with earning an undergraduate degree.
Bachelor of Science
The first point of entry in this career field is completing a bachelor's program in biology, geology, sustainability, or a related field. For instance, a sustainability degree will cover biology, chemistry, climate science, and ecosystems, as well as data science and economics. This coursework lays the foundation for the scientific background required for the job and prepares graduates for pursuing a master's degree.
Master of Science
Many graduates can get a job with a bachelor's degree, but advancement and higher salaries may require a master's degree. Current and aspiring environmental consultants pursue graduate study in fields such as environmental science, sustainability, and environmental management.
Industry Certifications
Certifications, such as the Certified Sustainable Development Professional credential from the Association of Energy Engineers, validate the knowledge, experience, and continuing education that consultants bring to the table. Other certifications include the Certified Environmental Professional from the Academy of Board Certified Environmental Professionals and the Registered Environmental Manager from the National Registry of Environmental Professionals.
Employment Outlook for Environmental Consultants
The median annual salary for environmental scientists and specialists, which include consultants, was $73,230 in 2020, according to the BLS. The BLS projects jobs in the field to grow 8% between 2020 and 2030. Data from PayScale shows a median annual salary of approximately $59,000 as of January 2022.
Help Build a Greener World
With courses in science, sustainability, data analysis, and environmental policy, Maryville University's online Bachelor of Science in Sustainability helps provide the foundation you need for a dynamic career. Learn more about this emerging field to find out how to become an environmental consultant and help build a sustainable future.
Recommended Reading
Becoming a Sustainability and STEM Advocate
Ecology vs. Environmental Science: What's the Difference?
What Is a Degree in Sustainability?
Sources
Association of Energy Engineers, Certified Sustainable Development Professional
Cornelius Environmental Consulting, "About Superfund"
EarthHow, "Environmental Consulting Careers: The Good, the Bad and the Ugly"
IBISWorld, "Environmental Consulting Industry in the US — Market Research Report"
Indeed, "How to Become an Environmental Consultant"
Partner Engineering and Science, Inc. "What Is an Environmental Consultant? They Provide Regulatory
Insight, Data Analysis and Technical Guidance"
PayScale, Average Environmental Consultant Salary
U.S. Bureau of Labor Statistics, Environmental Scientists and Specialists
Zippia, "Top Environmental Consultant Certifications for Your Career in 2021"
Be Brave
Bring us your ambition and we'll guide you along a personalized path to a quality education that's designed to change your life.