Director of Corporate Social Responsibility: An In-Depth Look
Director of Corporate Social Responsibility: An In-Depth Look
Director of Corporate Social Responsibility: An In-Depth Look

Corporate social responsibility (CSR) isn't just a management buzzword — it's a key way for organizations large and small to build trust with consumers and encourage social change. For example, Johnson & Johnson is working to reduce its carbon footprint by partnering with privately-owned wind energy suppliers. As part of Netflix's initiative to support employees and their families, the company offers 52 weeks of paid leave to new parents.
Individuals interested in helping companies benefit financially by becoming more socially responsible should learn more about a career as a director of corporate social responsibility and how completing a degree such as an online Bachelor of Science in Sustainability can help prepare them for rewarding, fulfilling work.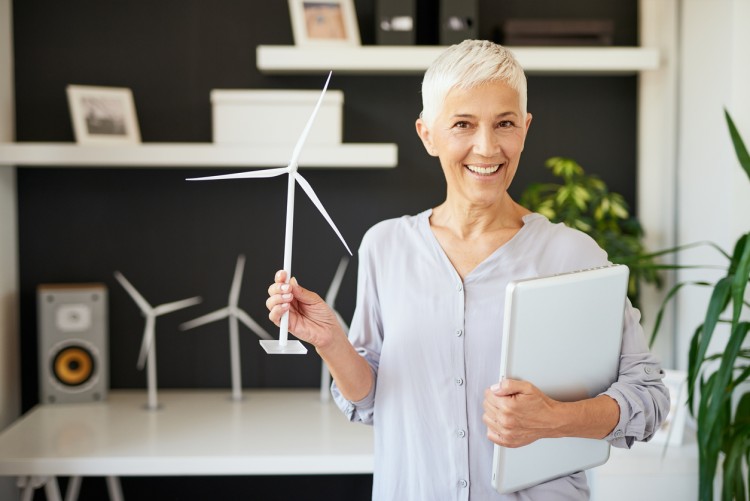 What Does a Director of Corporate Social Responsibility Do?
CSR professionals develop and implement policies intended to make a positive impact on both the community and the planet. Although organizations can be socially responsible in many ways, the most common initiatives include charitable giving, promoting volunteerism, and reducing an organization's carbon footprint.
CSR directors tend to work closely with an organization's marketing, public relations, and human resources teams. Marketing and PR teams develop campaigns to generate publicity about CSR efforts, and the success of these efforts can help the HR team recruit qualified, like-minded talent.
Although a corporate social responsibility director's job duties can vary widely based on the employer's size, sample job duties include the following:
Analyze the impact of various initiatives and programs
Evaluate current and pending initiatives against industry standards
Work closely with the marketing and PR team to develop internal and external messaging strategies
Write and edit materials to promote initiatives and programs
Develop and manage an organization's corporate social responsibility budget
Develop events to promote current and future corporate social responsibility programs
How to Become a Director of Corporate Social Responsibility
The first step toward becoming a director of corporate social responsibility is earning a degree in a related field, such as an online Bachelor of Science in Sustainability from Maryville University. Graduates of Maryville's online program have a strong foundation in a wide range of environmental and sustainability issues, such as climate change, pollution, and businesses' impact on local communities.
Students considering this career path would also benefit from researching common CSR initiatives across various industries, which can help them establish their career goals. Although job duties in various industries may be similar, companies' priorities often differ. For example, CSR initiatives at tech companies may be quite different from those in the financial services industry.
Lastly, individuals interested in working in a social responsibility role should pursue internship and networking opportunities, such as attending seminars, conferences, and events. Graduates who've developed a network of professionals in the field are likely to have the best job prospects.
Fundamental Skills for a Director of Corporate Social Responsibility
Aspiring CSR directors will benefit from developing a variety of core skills and competencies.
Analytical thinking: Individuals working in this field may receive numerous external requests for partnerships and charitable contributions. They must not only understand how to budget and allocate resources but also be able to determine which partnerships will help further their companies' goals.
Leadership: Professionals who pursue this career path develop and implement an organization's CSR initiatives. As such, they must know how to inspire staff and foster community enthusiasm about the company's social responsibility goals.
Written and verbal communication: CSR directors communicate with a variety of stakeholders, including staff, management, and external partners. Individuals with strong communication skills will be equipped to relay messages effectively.
Organization: Professionals in this field must be adept at multitasking, as they often work on several projects at once. Individuals with strong organizational skills are likely to enjoy the greatest levels of success.
Director of Corporate Social Responsibility Salary
According to PayScale, the median annual salary for corporate social responsibility managers was around $81,000 as of November 2020, with those in the top 10% reporting annual earnings of $114,000 and those in the lowest 10% earning around $59,000. Salaries vary widely based on a number of factors, such as the job location and the applicant's experience and education.
Your Path Toward a Career as a Director of Corporate Social Responsibility Starts at Maryville
Individuals interested in discovering more about how to become a CSR director can start by acquiring the knowledge they'll need to be successful. Maryville's online Bachelor of Science in Sustainability is designed to prepare students with a broad knowledge base, with courses such as Strategies in Sustainability, The Economics of Sustainability, and Finance and Sustainability.
Maryville graduates embark on their careers with the in-demand skills they'll need to pursue rewarding jobs in the field. Are you ready to take the first brave step toward a career as a director of corporate social responsibility? Explore how Maryville's online Bachelor of Science in Sustainability can prepare you for the job you want.
Recommended Reading
The Importance of Environmental Awareness When Running a Business
Careers in Urban Planning: Sustainability in Action
How to Become a Conservation Scientist: Careers in Sustainability
Sources
Business.com, "Can You Make a Profit and Be Socially Responsible?"
Creating Healthier Communities, "How to Get a Job in Corporate Social Responsibility"
Digital Marketing Institute, "16 Brands Doing Corporate Social Responsibility Successfully"
Inc., "How to Drive Profitability with Corporate Social Responsibility"
Johnson & Johnson, "4 Ways Johnson & Johnson Is Going Above and Beyond to Meet Its Citizenship & Sustainability Goals"
Journal of Empirical Science, "General Managerial Skills and Corporate Social Responsibility"
PayScale, Average Corporate Social Responsibility Manager Salary
Vox, "Microsoft's Astonishing Climate Change Goals, Explained"
Be Brave
Bring us your ambition and we'll guide you along a personalized path to a quality education that's designed to change your life.