What Is the Typical Social Work Career Path?
What Is the Typical Social Work Career Path?
What Is the Typical Social Work Career Path?
Social workers strive to help the most vulnerable among us, taking on the challenging but fulfilling role of providing support and resources to individuals and communities in need. By providing guidance, social welfare promotion, and advocacy for social and economic justice, social workers can help individuals improve their well-being and overcome life's challenges, supporting them through recovery and guiding them in building a new future.
For those interested in the social work career path, education is typically the first step. Students pursuing a bachelor's degree in social work, for example, can gain a strong foundation and learn some of the tools and techniques to set up support programs for others. With a well-rounded education, social workers can make a valuable difference in their communities, taking on a variety of both clinical and nonclinical roles in schools, healthcare organizations, and government agencies.
Why Pursue a Social Work Career?
Known as the helping profession, social work offers the rare opportunity to directly improve the lives of others. Social work strives to help people of all socioeconomic strata receive the needs they require for daily living, whether these needs are simple or complex. Through their work, social workers aim to improve human well-being.
While a career in social work can focus on serving individual clients, it can also focus on a bigger societal picture. Social workers can become advocates for the vulnerable and marginalized, providing a voice for those who aren't heard and working to change public policy to help those in greatest need. This advocacy works toward systemic change, community safety, and social justice — all of which can make a positive long-term impact on society for future generations.
The goal of social work is to enhance the quality of life for communities and their residents. Even improving one person's situation in a small but meaningful way exemplifies the power for good that social work can produce. Few professions are as rewarding for those who want to correct the injustices they see in the world.
Social Work Career Paths
Graduates entering the social work career path can choose from a few different avenues. These options are typically split into two subcategories: clinical and non-clinical. It's important for students to understand the difference between the two, so they can decide what social work career path is best for them.
What Is Clinical Social Work?
Clinical social work career paths are associated with the diagnosis and treatment of behavioral, emotional, or mental health disorders. These careers usually require individuals to be licensed to deliver treatment. Clinical social workers may work in mental health or healthcare facilities or in private practices. These professionals work with families, couples, and individuals to help them adjust to difficult situations or change certain behaviors.
What Is Nonclinical Social Work?
Nonclinical social work involves a range of roles including helping individuals and families gain access to assistance services, helping children succeed in school, and helping healthcare patients manage their conditions. Work settings may include schools, hospitals, government agencies, or public advocacy groups. Nonclinical social workers in supervisory roles may be handling policy as opposed to working one-on-one with clients.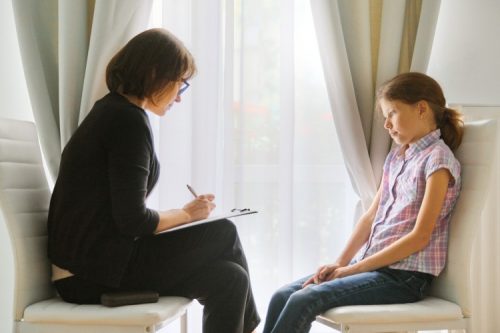 How to Advance Your Career in Social Work
Gaining the knowledge, experience, and skills to succeed and advance along a social work career path takes time. After completing a bachelor's degree in social work, many graduates find that they're driven to work in specific areas of social work and refine their skills. By pursuing a social work career path with their bachelor's degree or earning an advanced degree, graduates can build on the foundation they already have and learn the nuanced skills and techniques required to advance their careers.
1. Gain Work Experience
Choosing a specialty can be difficult, so working in different areas can help graduates gain valuable experience and meet other professionals while choosing the specialty that's right for them. Individuals may start off in a position such as case management assistant or behavioral management aide while they are in school, and then move into a role such as probation officer or family social worker once they gain experience.
For social workers who've already graduated and entered the workforce, professional experience allows them to advance in an organization. Moving into supervisory roles, such as community service manager or clinical program director, can give them the authority to influence policy decisions and shape an organization.
2. Obtain an Advanced Degree
Earning an advanced degree allows social workers to pursue more specialized or coveted roles in an organization. In the case of clinical work, many roles aren't open to graduates without a master's in social work degree and the knowledge and experience to perform certain duties or procedures. Advanced education also gives students the in-depth knowledge and research experience to make informed decisions regarding policies or advocacy.
3. Gain Licensure and Certification
Clinical social work career paths require state licensure to practice in a medical organization or provide services that involve patient medication. Some states also require state licensure or certification for nonclinical roles. Obtaining a license or certification shows that a social worker has been educated and tested to an elevated degree and is eligible for more advanced roles.
Prospective students should understand the education level, clinical experience, and exam requirements for their desired career path. Regulations vary by state and whether professionals are seeking career advancement in clinical or nonclinical environments.
Advanced Social Work Job Settings
Social work is present in a variety of different work environments, each involving different roles and responsibilities. Depending on the type of workplace, whether it be clinical or nonclinical, the scope of duties changes, resulting in social work career paths that can look very different.
Social Work in Schools
Many students need support for their emotional, developmental, or educational needs. In both public and private institutions, school social workers play an important role in supporting students, providing them with the tools and techniques to cope with school or home life through active listening, guidance and counseling sessions, student programs, and referrals to other professionals.
Healthcare Social Work
The social work career path in healthcare can include a variety of different roles and responsibilities. In many cases, healthcare social workers are in direct services, helping people deal with the personal and social factors affecting their health and wellness. This can mean working with patients dealing with an emergency health situation, counseling patients on their diagnoses, explaining patient options, and connecting patients with appropriate services. These professionals may work in hospitals, clinics, long-term care facilities, and other locations.
In some settings, social workers may take on the role of planning and overseeing healthcare social work policy. These roles may involve conducting research, developing programs to support other areas of healthcare, and administering social work to other departments in a healthcare organization.
Government Agency Social Work
Government-run agencies exist in many different areas of social work, including politics, welfare, justice and corrections, and other forms of advocacy. While many agencies require candidates to have advanced certification or prior work experience to qualify for social work positions, professionals who earn a place in an agency can often find comfort knowing they have the job security and benefits associated with a government role.
The scope of government-run social work is broad and touches on a variety of different social issues and specializations. The roles and responsibilities of a welfare social worker, justice and corrections officer, or public advocate are related, but the day-to-day tasks may look completely different.
Launch Your Social Work Career Path
Being the support system for others during their most difficult moments can be a challenging but ultimately rewarding role. For those who are passionate about helping others, the social work career path can be a great way to reach their personal and professional goals while making a positive impact.
With its faculty of industry professionals and a curriculum that aligns with the nine Council on Social Work Education (CSWE) competencies, Maryville University's online Bachelor of Social Work was designed to set you up for success as a social worker. The program uses experiential learning and a practicum to provide you with the skills you need to enter the workforce with confidence. Discover how you can make a positive impact in the lives of others with a degree in social work.
Recommended Readings
What Is Grief Counseling? Techniques and How It Helps
Mental Health Counseling vs. Social Work
BSW vs. MSW: Exploring Two Social Work Degrees
Sources:
Association of Social Work Boards, Laws and Regulations Database
Council on Social Work Education, What Is Social Work?
National Association of Social Workers, Types of Social Work
National Association of Social Workers, Why Choose the Social Work Profession?
Be Brave
Bring us your ambition and we'll guide you along a personalized path to a quality education that's designed to change your life.