Mental Health Counseling vs. Social Work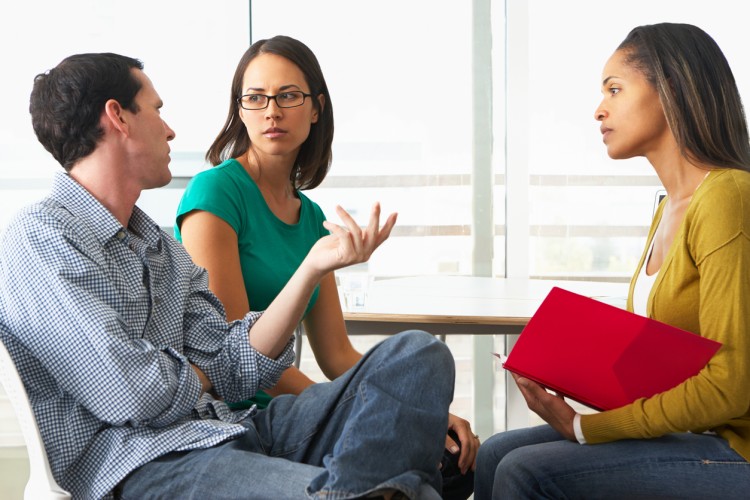 At first glance, mental health counseling and social work can seem very similar: As two of what are called the helping professions, both involve providing support to people in need.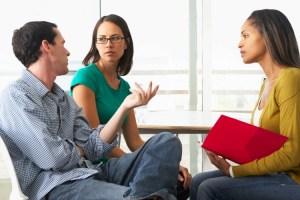 According to the Mental Health Wellness Association, social workers, counselors, psychologists, psychiatrists, and therapists are all considered mental health professionals. But while counselors and social workers both operate in mental health, the focus and scope of their work differs.
Individuals who are interested in a career as a mental health professional may choose to pursue a focused degree, such as a Bachelor of Social Work (BSW).
Defining Mental Health Counseling and Social Work
Mental health counselors work with people suffering from mental health disorders or illnesses. Social workers help people cope with various problems, which can include mental health issues, but also can encompass justice system involvement and access to housing, healthcare, and public assistance.
Mental Health Counseling Job Overview
The main task of a mental health counselor is to provide treatment to individuals or groups to improve their mental health. Issues that counselors address include anxiety, depression, low self-esteem, and suicidal impulses, according to the U.S. Bureau of Labor Statistics (BLS). Their everyday tasks include:
Evaluating clients' mental health
Developing treatment plans with clients
Encouraging behaviors necessary to recovery
Identifying resources such as support groups for clients
Leading outreach programs
Typical work environments for mental health counselors include outpatient mental health centers, family services, hospitals, and residential mental health facilities.
Social Work Job Overview
Social workers may help clients deal with mental health issues, but their work also extends to helping individuals cope with and resolve other problems that occur in their daily lives. Social workers' tasks include:
Identifying people in need
Locating support networks for clients
Helping clients adjust to life changes such as divorce
Advocating for community resources such as food stamps
Responding to child abuse and mental health emergencies
Work environments for social workers include healthcare facilities, child and family offices, schools, government agencies, and mental health and substance abuse clinics.
Similarities Between Mental Health Counseling and Social Work
Mental health counseling and social work practices share some elements, particularly regarding how they interact with clients.
Emotional Support
Both mental health counselors and social workers offer emotional support to people working through challenging situations and connect them with additional resources, if necessary. Mental health counselors offer their individual clients therapeutic support through listening and helping them create plans of action to work through mental health issues.
Similarly, social workers provide support to clients in ways such as intervening with parents to help a child's emotional growth. They also link families experiencing similar emotional issues together, and visit homes to help parents have positive interactions with their child.
Develop Relationships with Clients
Professionals in both fields work with individuals, families, or groups to develop relationships over time as they go through difficult experiences, such as treatment, therapy, or 12-step programs. The trust built through long-term relationships can help clients see positive results.
Mental health counselors peel back layers of a client's mental health issues to identify root causes and develop treatment plans, which takes time. Similarly, social workers develop relationships with their clients to establish safe environments where the clients can open up to fully reveal areas where they need assistance.
Differences: Mental Health Counseling vs. Social Work
While the two fields share similarities, the differences are distinct.
Area of Focus
Mental health counselors specialize in providing therapy to individuals with mental health issues such as depression, grief, and anxiety, while most social workers have a broader scope of practice. Social workers with clinical licenses can diagnose and treat clients with mental health or behavioral disorders, developing ways they can cope with situations or change their behavior. However, they also represent families in interactions with government agencies (such as the Department of Child and Family Services), connect clients with housing and other services, and advocate for clients in the criminal justice system.
Education
Individuals in both professions need at least a bachelor's degree, but most mental health counseling positions also require a master's, and all mental health counselors are required to hold state licensure. State licensure requirements differ by state, but they typically require a master's degree in a related field, supervised clinical hours, and a passing score on the National Counselor Examination.
In social work, a variety of entry-level positions are open to those who complete a BSW program, which will typically include supervised fieldwork or internship requirements. Clinical social work jobs require a Master of Social Work (MSW), supervised clinical experience, and licensure.
Salaries
According to the BLS, as of 2019, mental health counselors had a median salary of $46,240 while social workers had a median salary of $50,470. Mental health counselors make more in government positions and in hospitals, while social workers make more as general social workers or in healthcare.
Pursue a Career as a Mental Health Professional
Begin your career as a mental health professional with the online Bachelor of Social Work at Maryville University. Our program teaches students the skills they need to make a difference in their communities through social work. Explore more about how Maryville University can help individuals pursue their professional goals and work toward a better world.
Recommended Reading
BSW vs. MSW: Exploring Two Social Work Degrees
Multicultural Counseling: Types, Strategies, and Techniques
Sources
American Mental Wellness Association, Definitions
The Balance Careers, "Mental Health Careers"
The Balance Careers, "What Does a Social Worker Do?"
National Association of Social Workers, Behavioral Health
U.S. Bureau of Labor Statistics, Social Workers
U.S. Bureau of Labor Statistics, Substance Abuse, Behavioral Disorder, and Mental Health Counselors
Verywell Mind, "Mental Health Counselor Training, Skills, and Salary"