BSW vs. MSW: Exploring Two Social Work Degrees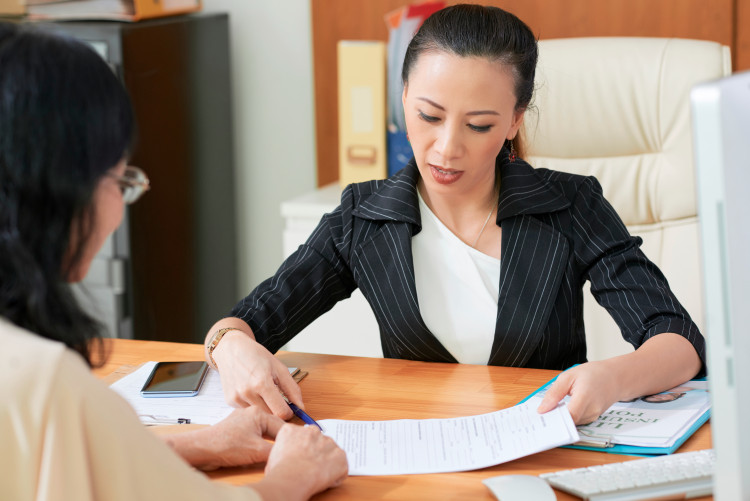 Advocating for social justice and change, helping to mitigate people's suffering, and improving communities are just a few examples of what a social worker does. Enhancing people's well-being, specifically vulnerable, oppressed individuals, is the profession's key mission, according to the National Association of Social Workers (NASW). Social work is characterized by meaning, action, and diversity.
Social workers' responsibilities — relating to the interactions between people and various socioeconomic constructs — can lead to the enhanced well-being of marginalized individuals and communities. For example, social workers address oppression in vulnerable communities, ensuring equal access to opportunity. Social workers also advocate for these communities to help advance critical causes such as civil rights, child abuse prevention, workers' compensation, and unemployment insurance.
The first step toward a social work career is to pursue a Bachelor of Social Work (BSW). Many then go on to earn a Master of Social Work (MSW) to increase their knowledge and advance their careers. BSW vs. MSW: What's the difference, and which degree is right for you?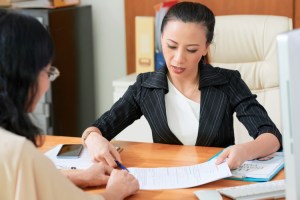 Definitions: BSW vs. MSW
A BSW and an MSW are both social work degrees that can advance an individual's career in the field. A BSW is a four-year program that qualifies individuals for entry-level positions developing and improving programs, policies, services, and conditions, according to the U.S. Bureau of Labor Statistics (BLS).
An MSW is a two-year advanced degree program that allows individuals to work in clinical settings. An MSW is the minimum degree requirement to become a licensed clinical social worker (LCSW), according to NASW. Along with two years of MSW coursework, becoming a LCSW requires at least two years of supervised fieldwork. Licensed social workers can diagnose and treat mental, behavioral, and emotional disorders.
Both degrees help students cultivate the necessary knowledge and skills — including core competencies such as analytical communication, critical thinking, and organizational skills — to pursue social work careers. In BSW programs, students learn about emerging trends in the field and how to become advocates. MSW programs expand on this foundation, allowing students to specialize in areas such as mental health and substance abuse.
Similarities Between a BSW and an MSW Degree
Although they educate at different levels, BSW and MSW degrees cover many of the same core foundations, preparing students to pursue various roles in the social work field.
Overcoming Challenges
BSW and MSW degrees prepare students to help individuals, families, and communities overcome challenges. With core curricula regarding issues such as advancing human rights, intervention, and policy, students leave both programs prepared to help their clients overcome a variety of social challenges.
Preparing for Cultural Interaction
BSW and MSW programs help students prepare for interacting with people of different ages, cultural backgrounds, and abilities. A BSW focuses on more general issues of cultural diversity and the laws of change to give background and theory behind cultural interaction, while an MSW allows students to specialize in a specific cultural area.
Completing Fieldwork
Both degrees require fieldwork as part of their programs. A BSW requires supervised fieldwork or an internship, while an MSW requires an internship or a supervised practicum. The fieldwork can be conducted in numerous settings, such as a hospital, school, or substance abuse clinic, and can involve supervised client interactions.
Difference Between a BSW and an MSW Degree
While the two degrees cover similar concepts and foundations, they have key differences.
Exploring Broad Coursework vs. Specialized Areas
BSW programs typically explore broader coursework that touches upon concepts such as human behavior, social justice, and policy reform. MSW programs commonly explore more specialized areas of social work, such as mental health or child welfare. A BSW provides the base of knowledge, while an MSW explores areas in greater depth.
Increasing Opportunities
A BSW is the minimum requirement for entry-level positions that can allow social workers to gain experience in the field, but even with experience, advanced positions often require an MSW.
Licensing Requirements
Although specific requirements vary by state, becoming an LCSW requires an MSW, completing a certain number of hours of clinical experience, and passing a licensing exam.
Pursue Your Professional Goals at Maryville University
Maryville University's online Bachelor of Social Work program helps students pursue their goals in advocating for underserved communities. Courses such as Social, Economic, and Environmental Justice: Advancing Human Rights, as well as Cultural Competency Practice: Diversity, help provide the foundational skills that can springboard you into a new career. Learn more today about how you can help make the world a better place with Maryville University.
Recommended Readings
Exploring Services: Human Services vs. Social Services
Protecting Child Welfare and Preventing Abuse: A Guide for Social Workers and Educational Professionals
What Are Social Justice Issues?
Sources
Council of Social Work Education, Social Work Licensing Information
International Federation of Social Workers, Global Definition of Social Work
National Association of Social Workers, Advocacy
National Association of Social Workers, Types of Social Work Degrees
National Association of Social Workers, Why Choose the Social Work Profession?
U.S. Bureau of Labor Statistics, Social Workers
U.S. News & World Report, "A Guide to MSW Degrees and Social Work Careers"