Exploring Services: Human Services vs. Social Services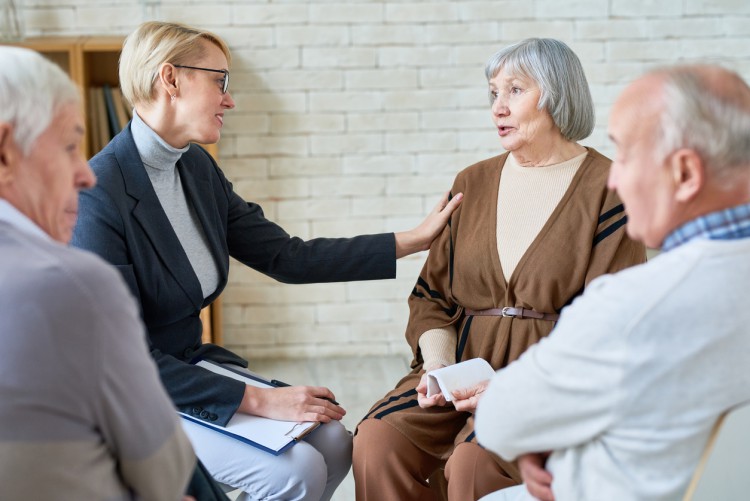 Human services is a diverse, far-reaching field driven by a singular goal: to help meet people's basic needs. Social services is a subset of human services, and its primary mission is to create a more equitable society by enhancing the well-being of individuals in need. Social services workers often target the underrepresented, disadvantaged, and underserved — such as homeless and poverty-stricken populations. Both human and social services professionals ultimately aim to help people. Entering the human services and social services fields requires a distinct desire to serve and a profound empathy for other human beings. This article will examine the differences between human services vs. social services and how individuals interested in these areas can use a Bachelor of Arts (BA) in Sociology to succeed.
What Is Human Services?
Human services covers a broad range of occupations, including counselor, psychologist, human service assistant, and social worker. Human services professionals may work on prevention, remediation, or both and further seek to improve accessibility of basic needs, from mental healthcare to shelter. Human services often focuses on broad, community-based work, such as coordinating services between agencies.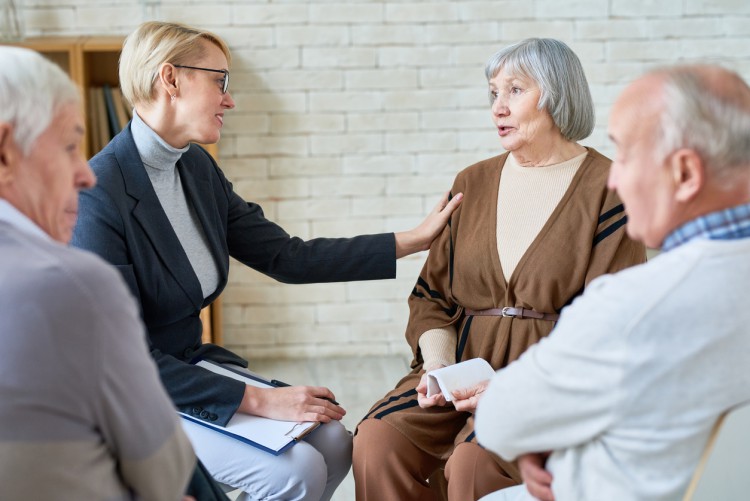 Individuals who want to succeed in human services should possess the following:
A desire to serve humanity. This is the main motivation for all human services professionals. They seek to help others and must therefore have a deep respect for their fellow humans. This enables them to empathize with individuals from all walks of life and to treat them with dignity.
A recognition of the value of human worth. Human services professionals should value all human life as important and be free of prejudice. They must put aside internal biases to provide equitable support.
Integrity and honesty. A commitment to fair treatment for all requires integrity and honesty. Human services workers must also hold others accountable to high levels of integrity, for instance, when advocating for their clients' rights and acting as intermediaries between their clients and gatekeepers.
Commitment to social justice. The idea that all deserve equal treatment regardless of race, ethnicity, class, sex/gender, sexual orientation, and social standing is at the core of effective human services delivery. Actively pursuing nondiscrimination deepens human services workers' awareness of those truly in need of help.
What Is Social Services?
Social services, one of the many subsets of human services, specifically focuses on delivering care and attention to individuals in need, often zeroing in on the vulnerable and oppressed. Social services providers connect people with services, such as substance abuse counseling, and support them as they regain control of their lives. For example, a social services counselor may help clients find the mental health support they need to function and live fulfilling lives, while a human service assistant may work for a public housing authority.
Individuals who want to succeed in social services should possess the following:
Oral and written communication skills. Social services providers must interact with individuals from diverse backgrounds. They may spend the morning working with homeless communities, for instance, and the afternoon speaking at a city council panel on helping chronically ill homeless populations.
Ethics and values. Social services means working closely with other people. Boundaries must be set to maintain professionalism. Social services providers must always put their clients' best interests first, and solid ethics ensures that they don't take advantage of the vulnerable people they're meant to assist.
Organizational ability. Prioritization of work is critical to a social services provider's job. Organizational skills help them manage multiple cases and clients at once. They must keep records in order and stay abreast of each client's progress to determine how to best provide aid.
Empathy. Social service providers are driven by empathy for their fellow human beings. This helps them to understand situations from their clients' perspectives and to understand clients' behavior without judgment. With this knowledge, they can figure out how to best provide support and resources.
Job Outlook: Human Services vs. Social Services
Professionals who want to make a positive difference in the world in the human services and social services fields will find a wealth of opportunities. The U.S. Bureau of Labor Statistics (BLS) forecasts the number of jobs available for social and human service assistants to increase by 13% between 2018 and 2028, much faster than the projected national average for all jobs (5%). In 2018, workers earned a median annual salary of $33,750, according to the BLS.
The Role of a B.A. in Sociology
Those interested in helping others by entering the services fields can lay a solid foundation for their careers with a bachelor's in sociology. Sociology involves the study of the complex issues — political, economic, technological, and more — that impact contemporary communities, societies, and countries. Graduates with sociological knowledge can enter a range of industries, such as healthcare, education, criminal justice, law, nonprofit, and government. For example, a sociology graduate with an interest in child welfare may work for a state adoption agency, while a graduate passionate about victims' rights can become a crime victim advocate in the criminal justice system.
Those interested in launching their human services careers should consider the Maryville University online Bachelor of Arts in Sociology. The program provides students with valuable knowledge and skills that can prove especially useful in the social services field. The curriculum covers topics including community responsibility, juvenile delinquency, terrorism, race and ethnicity, and crime. It focuses on giving graduates the thorough background they need to knowledgeably advocate for people in need, be it foster children, the homeless, or disabled veterans.
Relevant courses that will be useful to future social services workers include the following:
Social Class in Society. This course examines social theories related to inequality. It further considers what impacts class divisions in society and how these influence human behavior and attitudes.
Mental Illness and Society. This course analyzes how mental illness impacts societal institutions. It studies various illnesses and their symptoms as well as methodologies that can address problems related to mental illness in society.
Race, Ethnicity, and Crime. This course looks at race and ethnicity in the criminal justice system. It examines topics such as criminal victimization and offending and reoffending. The topics covered range from racial profiling to hate crimes and wrongful convictions.
In addition to theoretical knowledge, the program teaches students practical skills through project-based learning. Students are encouraged to complete research projects specifically relating to their personal areas of interest. This lets them hone their focus while preparing to enter the working world in their chosen areas. Graduates will leave the program well equipped to make a difference in the world and positively impact the lives of those they serve.
Recommended Reading
Job Opportunities for Graduates with a Sociology Degree
Online BA in Sociology Curriculum
What Higher Education Administrators Can Learn About Addressing Social Issues on Campus
Sources
KVC Health Systems, 10 Things You Didn't Know About Social Workers
National Association of Social Workers, Why Choose the Social Work Profession?
National Organization for Human Services, What Is Human Services?
U.S. Bureau of Labor Statistics, Social and Human Service Assistants