Job Opportunities for Graduates with a Sociology Degree
Job Opportunities for Graduates with a Sociology Degree
Job Opportunities for Graduates with a Sociology Degree
Employers in a multitude of industries seek out the creative thinking and analytical expertise of sociologists. These passionate professionals specialize in examining human behavior to build a better understanding of the complex social systems that dominate our lives — and to create positive change for communities throughout the world.
When applied to human culture and social systems, these important skills can lead to rewarding sociology careers. Given the breadth, adaptability, and utility of a sociology bachelor's degree, there are a host of job titles that you might pursue after graduation.
Sociologists often work in collaborative environments and utilize problem-solving skills, as well as strong oral and written communication abilities. Sociology careers offer individuals the opportunity to pursue work that truly matters to them, often in nonprofits and governmental institutions. In your sociology career, you may have the opportunity to address difficult social problems by helping others better understand the world and its shifting social landscapes.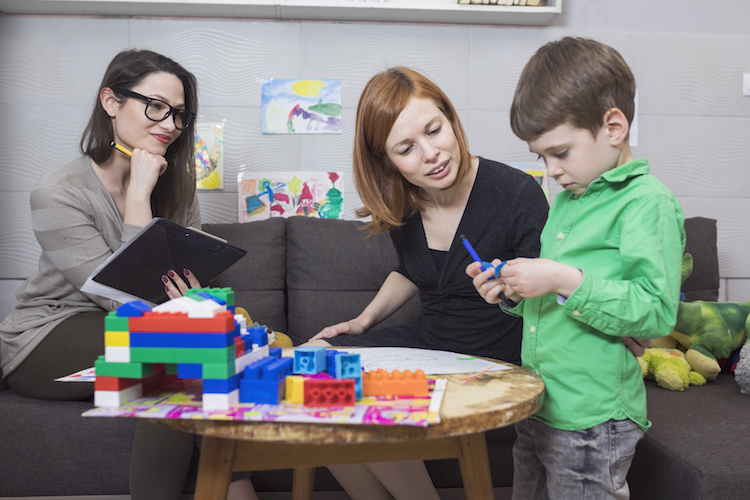 Which industries are seeking sociology graduates?
Because the field of sociology is so vast, there are a number of potential industries where sociology expertise is valued and relied upon. These include:
Healthcare
Education
Criminal justice and law
Government institutions
Nonprofit organizations
What are some common sociology career paths?
Careers for sociology graduates can provide opportunities to analyze issues integral to our personal lives, our communities, the nation, and even the world. While there are many career options for those with a bachelor's degree, advanced training and degrees may lead to even more opportunity.
Below are four common job titles for sociology graduates. Because a sociology degree can help you build a number of far-reaching skills, this list is not exhaustive, and many other potential career paths exist that enable you to make a difference in the lives of others.
Social Service Specialist
Social service specialists are often on the front line for individuals, families, and communities in need. As a social service specialist, you might work in any number of environments — health clinics, hospitals, community centers, government institutions, nonprofits, or schools, for example.
Providing a direct link between services and individuals in any of these environments, social service specialists are vital to the operations of many organizations. These specialists most often work directly with the public and use their skills to gather information, create documentation, and communicate to help others.
Growth and Salary
The U.S. Bureau of Labor Statistics (BLS) reports a median salary of $41,570 for social service specialists. This encompasses a wide range of specialties and industries, and depending on experience, setting, and geographic location, salaries can range from $25,530 to $70,130.
Skills recommended to succeed:
Research and planning
Knowledge of community resources
Critical thinking
Statistics
Knowledge of social structures and changes
Written and oral communication
Community Service Manager
Community service managers work within a wide array of social and human service roles. In this leadership position, individuals can use important skills earned through sociology study by identifying, planning, and coordinating activities that aid the community.
Strong communication, research, and organization skills, along with the ability to apply creative analysis and problem-solving to datasets, can lead to success in this position. You can typically build expertise in these areas and more through sociology study.
Growth and Salary
The BLS predicts 18% growth for this role between 2016 and 2026. Depending on location and experience, the average community service manager earns around $64,000 annually. This position can offer great opportunities for many sociology graduates who want to make a difference.
Skills recommended to succeed:
Problem-solving
Critical thinking
Communication
Analysis
Organization
Leadership
Adoption Specialist
If you're passionate about helping families grow, you may find yourself using your sociology degree to pursue a career as an adoption specialist. Those working in this area of social service help facilitate the adoption process for families and children, from initial adoption to psychological and social outcomes for adopted children and young adults. They also serve as educators and advocates for adoptive and birth families, helping them navigate the complex world of adoption. Working with governmental organizations, foreign agencies, families, and young people, an adoption specialist addresses a range of needs and provides crucial support during all steps of the adoption process.
These professionals use a wide range of skills earned during sociology studies in this niche — from counseling individuals and families and conducting social research to communicating service plans and making comprehensive referrals to other community resources.
Growth and Salary
As an adoption specialist, or other sociology expert working within the broader field of child, family, and school social work, salaries will vary based on location and experience. As a general employment category, this area is experiencing growth of about 1% according to the BLS, with stable wages. In general, you can expect to earn a median income of about $46,270, though pay rates can reach as much as $76,750 for those with advanced degrees, skills, and additional experience in the field.
To achieve the highest level of pay and efficiency, some necessary skills to gain include:
Communication
Social perceptiveness
Active listening
Negotiation
Crime Victim Advocate
More organizations are recognizing the importance of supporting the unique needs, concerns, and recovery of victims of crime. Those with a background in sociology are uniquely equipped for this role. They tend to work directly with the victims themselves, advocating for them and helping them access important services, such as medical and psychological care.
Crime victim advocates fulfill a variety of needs in the aftermath of trauma — they help to manage psychological, physical, and even financial stress. Often employed by nonprofit organizations and governmental organizations, they are a vital touch point for the health of individual community members, contributing to a stronger overall social ecosystem.
Growth and Salary
While your experience and location may impact your salary, median earnings for crime victim advocates is approximately $34,971, according to publicly sourced information from Payscale.com. However, those with increased skills, experience, and continued education can earn as much as $49,000 annually.
To capture the opportunities associated with this type of social service, aspiring crime victim advocates should possess the following skills:
Empathy
Strong listening abilities
Communication skills
Teamwork
Knowledge of court and prison systems
Learn more about sociology major jobs
With so many potential ways to make a difference in the world, sociology majors' jobs often provide opportunities for professionals to pursue topics of individual interest or that suit their unique talents.
At Maryville University, our dynamic online bachelor's in sociology can prepare you to thrive in a career based on social relationships and interactions.
If you're passionate about making positive changes within communities and helping others on a daily basis, find out how our online Bachelor of Arts in Sociology can prepare you for a richly rewarding career.
Recommended Reading
Getting to Know Humanity: Social Scientist vs. Sociologist
Understanding Behavior in Society: The Difference Between Sociology and Social Psychology
Sources
American Sociological Association, "What Sociologists Do"
American Sociological Association, "What are They Doing with a Bachelor's Degree in Sociology? Data Brief on Current Jobs"
PayScale.com, "Average Crime Victim Advocate Salary"
U.S. Bureau of Labor Statistics, "Social and Community Service Managers"
U.S. Bureau of Labor Statistics, "Sociologists"
U.S. Bureau of Labor Statistics, "Substance Abuse, Behavioral Disorder, and Mental Health Counselors"
Related Articles
Be Brave
Bring us your ambition and we'll guide you along a personalized path to a quality education that's designed to change your life.