A Career of Caring: How to Become a Community Specialist
A Career of Caring: How to Become a Community Specialist
A Career of Caring: How to Become a Community Specialist
Society, even at its best, faces a variety of challenges. Issues such as homelessness, drug addiction, and mental health challenges can hold people back from reaching their full potential. Often, tackling serious issues becomes the charge of passionate and driven individuals who want to improve lives through their work.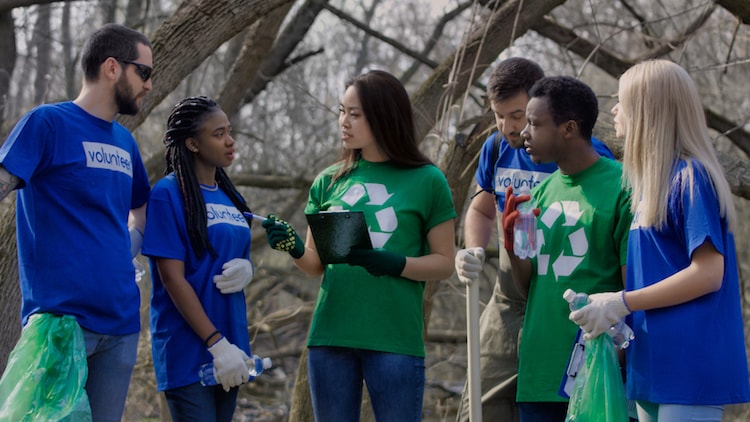 Helping people who are at their lowest points can be rewarding in many ways, and if you want to contribute to the overall health and wellness of neighborhoods, you may consider a career as a community specialist. Your impact can inspire others and create a ripple effect that not only improves individual lives but also leads to increased public awareness and stronger communities. Those curious about how to become a community specialist often find themselves on a rewarding path that allows them to feel the effects of their day-to-day work.
What Does a Community Specialist Do?
Community specialists work for a variety of organizations, such as government agencies, nonprofits, social aid agencies, and community health organizations. They interact with the community, focusing on the issues their agencies specialize in. They can focus on education, health, mental illness, addiction, crime, or another area that has a direct impact on communities. Depending on their specialty, they could spend most of their time in the field, meeting with social and business leaders to collaboratively combat an issue or with individual community members to gauge public opinion.
Community specialists often work with social and community service managers, who coordinate social programs and help organize funding and support for social projects and services. Strong community specialists are also proficient researchers who know how to utilize public records and research journals to explore up-and-coming issues in their communities.
Steps to Become a Community Specialist
Becoming a community specialist means earning an education in a field that teaches you about humanity and its issues and then getting out into society to gain firsthand experience. When considering how to become a community specialist, there are a few important stops along the way.
Earn the Right Education
Community specialists work directly with neighborhoods and the people in them. It's therefore critical to understand how society works and how people interact within their communities. Maryville University's online Bachelor of Arts in Sociology offers three concentrations: social work, social justice, and criminology. Students can also chart their own paths, picking from courses on mental illness and society, social class in society, juvenile delinquency, sociology of health and healthcare, and more.
A foundational degree, such as a bachelor's in sociology, lays crucial groundwork for this hands-on career path. It allows students to develop skills in communication, leadership, research, and activism. Equipped with these skills, graduates can feel more empowered when they set out to tackle the challenges communities face.
Get Involved in the Community
No community specialist will be able to do the job properly without a deep understanding of his or her work area, especially if it's not where the individual grew up or went to school. Community specialists must familiarize themselves with the activities of the specific demographic they want to help. That will allow them to better connect with those people, making it easier to offer aid and effect change.
Volunteering in the communities you aim to serve provides an excellent first step toward understanding their needs, as well as hands-on practice with what a community specialist does. This is also where you can develop your communication skills, listening to the members of the neighborhood and paying close attention to how they express their situations. Because the improvement of communities is a group effort, it's important to spend as much time as possible listening, reflecting, and learning from those who live there.
Community Specialist Salary
The U.S. Bureau of Labor Statistics (BLS) reports the median annual salary for community and social service specialists was about $44,780 in May 2017, with the top 10% earning over $70,130. Those who advance in their careers and become community service managers may earn the median annual salary of $65,320, with the top 10% earning over $111,150.
This salary can vary by experience level, geography, and the type of organization one works for. For example, a nonprofit organization may not have the same resources as a private company. According to the BLS, government positions offer the highest rate of pay for community service managers, with a median annual salary of about $83,660.
Employment Outlook for Community Specialists
As of May 2017, according to the BLS, there were just over 101,000 community and social service specialists in the United States. The most common workplace was in local government (excluding schools and hospitals), with 22,670 community specialists in the field. State government (18,500) and individual/family services (18,000) were next, followed by elementary and secondary schools (5,440) and social advocacy organizations (4,770).
While the BLS does not supply data for the job market growth potential for community specialists, it expects the job market for social and community service managers to grow by an impressive 18% between 2016 and 2026. This number more than doubles the national average (7%) during that time, indicating that what a community specialist does is incredibly important, and the work itself will remain needed.
Make a Difference
Community service managers and specialists have the opportunity to make a real difference for people of all ages and ability levels who are struggling with various issues. Learn how an online Bachelor of Arts in Sociology from Maryville University can help you effect positive change in your community and beyond.
Sources:
Houston Chronicle, "Description of a Community Support Specialist"
Maryville University, Online Bachelor's Degree in Sociology
Thresholds, "A Day in the Life at Thresholds"
U.S. Bureau of Labor Statistics, Occupational Employment and Wages
U.S. Bureau of Labor Statistics, Social and Community Service Managers
U.S. Bureau of Labor Statistics, Social and Human Service Assistants
Be Brave
Bring us your ambition and we'll guide you along a personalized path to a quality education that's designed to change your life.