Family Support Worker Job Description
Family Support Worker Job Description
Family Support Worker Job Description
Family support workers play a critical role in helping at-risk families secure assistance. In addition to assessing clients' eligibility for federal and state assistance programs, such as the Supplemental Nutrition Assistance Program (SNAP), public housing programs, and subsidized health insurance, these professionals also connect clients with community resources, such as job training programs.
Students interested in embarking on this career path should begin by developing the knowledge and skills they'll need to succeed. Earning a relevant degree, such as the online Bachelor of Arts in Sociology from Maryville University, is an important first step toward pursuing jobs in the field.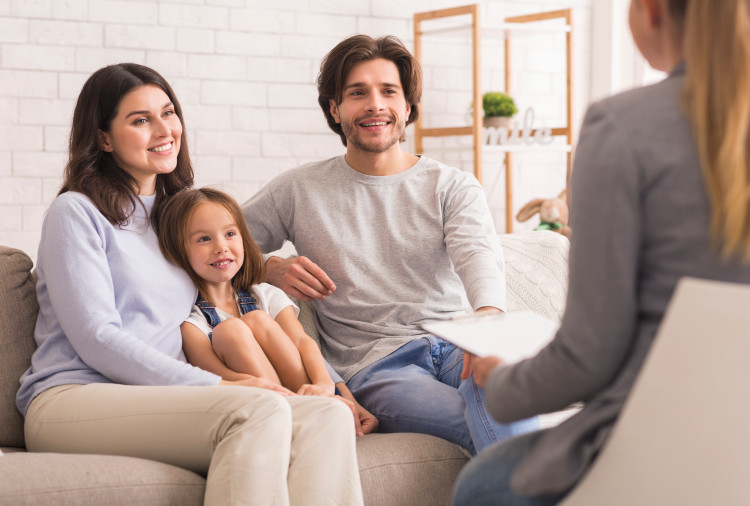 What Does a Family Support Worker Do?
The family support worker job description includes helping families determine their eligibility for various state and federal assistance programs. Family support workers interview clients to assess their needs, provide referrals to need-based resources such as vocational training and housing assistance programs, and monitor clients' direct payments to detect over- or underpayment issues.
These professionals assist a variety of clients, including U.S. citizens, non-citizens, individuals, and single parents, among others. Navigating the benefits that members of different groups may qualify for is a crucial part of the job. Although the exact duties for family support workers may vary based on the populations they serve and the agencies they work for, examples may include the following:
Interviewing clients to identify their individual needs
Assessing clients' eligibility for various state and federal assistance programs, such as Medicaid, earned income tax credit (EITC), Temporary Assistance for Needy Families (TANF), and Supplemental Security Income
Helping clients understand the rules and regulations of various programs
Maintaining records
Participating in staff meetings
Coordinating with other stakeholders, such as social workers and case managers
Possible Work Settings for Family Support Workers
According to the U.S. Bureau of Labor Statistics (BLS), most social workers, including family support workers, work full time in an office setting, although some may work remotely and use video conferencing platforms to connect with their clients. Some may work weekends, holidays, or evenings to attend meetings or see clients. The BLS further reports that as of 2019, the largest employers of family support workers included individual and family services, local government, and state government offices.
Fundamental Skills Family Support Workers Need to Succeed
Family support workers serve clients of various ages, genders, ethnicities, and socioeconomic and employment status. As such, the role requires several core skills and competencies, including the following examples:
Communication Skills: Family support workers must be able to connect with individuals and relay critical information. Effective listening helps family support workers learn what their clients need, and clear, accessible communication helps clients understand the support they may be eligible for.
Cultural Competence: Because they work with clients of different races, ethnicities, language abilities, genders, religions, and sexual orientations, family support workers must cultivate specific skills to serve their clientele effectively. This includes developing cultural sensitivity, pursuing cross-cultural knowledge, prioritizing clients' histories and experiences over their own, and self-awareness of their position and privilege.
Organizational Skills: Family support workers assist numerous clients at any given time. Candidates with good organizational skills can stay on top of their caseloads and remind clients about various filing and application deadlines.
Family Support Worker Salary and Employment Outlook
According to July 2021 PayScale data, the median annual salary for family support workers was about $34,000. Earners in the top 10th percentile reported annual earnings of more than $46,000 per year. Salaries vary widely based on a number of factors, including geographical location, experience level, and the hiring institution. According to the BLS, social workers made a median annual salary of $51,760 as of 2020.
The job outlook in this field seems to be favorable throughout the next decade. The BLS projects the overall employment of social workers, including family support workers, to grow by 13% between 2019 and 2029, which is much faster than the projected average for all occupations (4%). More specifically, the BLS projects the field will add an estimated 90,700 jobs during that period.
How to Become a Family Support Worker
The BLS states that most social workers, including family support workers, are required to have a bachelor's degree in a related field, such as social work, psychology, or sociology. Some professionals in clinical or supervisory social work roles may need to earn a master's degree and gain state licensure.
Maryville University's online sociology curriculum is designed to provide students with an understanding of current social issues. It includes courses such as Social Analysis and Thought, Juvenile Delinquency; Race, Ethnicity, and Crime; and Social Class in Society. As a result, graduates join the workforce prepared to help individuals and families in a complex and changing society.
Start Making a Difference Today
Students drawn to a career as a family support worker should begin by developing the right knowledge and skills. A degree such as the online Bachelor of Arts in Sociology from Maryville University can help students develop the in-demand skills they'll need to make a positive impact on the lives of others.
Are you ready to take the first brave step toward a career as a family support worker? Discover how Maryville's online bachelor's in sociology can prepare you for the job you want.
Recommended Reading
Exploring Services: Human Services vs. Social Services
Juvenile Delinquency Statistics, Risk Factors, and Resources for Helping American Youth
Protecting Child Welfare and Preventing Abuse: A Guide for Social Workers and Educational Professionals
Sources
Benefits.gov, Temporary Assistance for Needy Families
Healthcare.gov, The Children's Health Insurance Program (CHIP)
Houston Chronicle, "Duties of Family Support Workers"
Job Description and Resume Examples, "Family Support Worker Job Description"
PayScale, Average Family Support Worker Hourly Pay
U.S. Bureau of Labor Statistics, Social Workers
U.S. Department of Agriculture, Supplemental Nutrition Assistance Program (SNAP)
Be Brave
Bring us your ambition and we'll guide you along a personalized path to a quality education that's designed to change your life.