Management Information Systems Careers
Management Information Systems Careers
Management Information Systems Careers
As information technology becomes more prominent, so will the demand for educated professionals who excel in management information systems careers. Management information systems involves producing innovative business applications for computers by overseeing the design, creation, and implementation of computer information systems.
A bachelor's in management information systems (MIS) will provide graduates with the level of database, network, and data management knowledge necessary to position them as candidates for the following management information systems careers.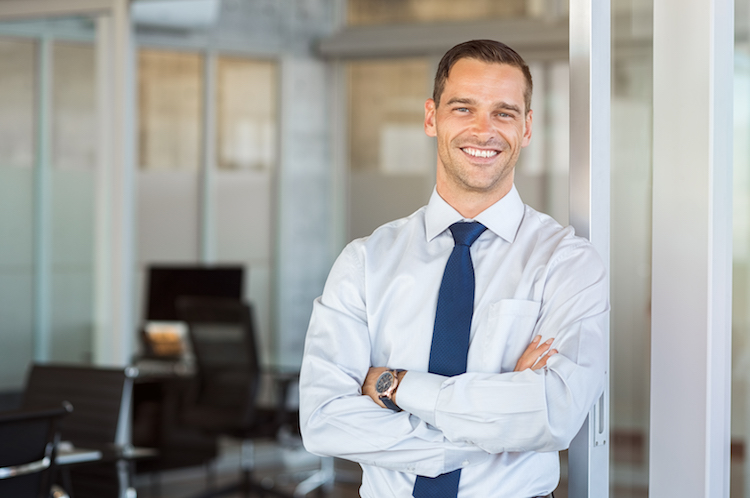 Sectors hiring management information systems graduates
A management information systems degree can be leveraged to enter a diverse range of professional fields. While there are many potential management information systems career opportunities to explore, the most prominent industries/sectors for management information systems careers are the ones below. It's important to note, though, that some MIS positions call for graduate degrees, specialized training, or particular certifications. Additionally, some administrative positions often call for leadership experience as well. In short, an undergraduate degree in MIS can help aspiring cyber professionals begin the process of launching careers in the following industries:
Healthcare
Database administration
Software development
Information systems/technology management
Popular MIS careers
From software firms to healthcare organizations, a wide number of companies often work closely with MIS graduates. Here are some of the most popular positions for graduates with an interest in MIS.
System analyst
Computer system analysts compare the capabilities of a firm's current information system to the demands of the organization. If they determine that the organization could benefit from making alterations/improvements to its current information technology, the system analyst collects data that can be used to convince senior leaders to make changes.
These changes may range from making improvements to already existing computer hardware and software to suggesting the installation of new network infrastructure. Fine-tuning the information systems of a large business is usually a collaborative effort in which the system analyst is responsible for supporting the engineers who design the system by providing them with resources and technical suggestions that will help them during the installation process.
Apart from overseeing the implementation of these systems, analysts also perform tests to ensure that each system is functioning correctly. According to the U.S. Bureau of Labor Statistics (BLS), the median pay for this occupation in 2016 was $87,220, and the number of available computer systems analyst jobs is expected to grow by 9% through 2026.
Skills recommended to succeed:
Critical thinking
Attention to detail
Interpersonal communication
Research and data analysis
Computer network architect
To the untrained eye, the telecommunications networks that computers use to interact with one another remotely can seem incredibly complex. But experienced MIS professionals have extensive knowledge of how data communications networks are built and operated, qualifying them to consult organizational leaders on how they can maximize the efficiency, output, and cost-effectiveness of their network infrastructure.
This entails creating plans for new data communications networks and making suggestions as to how the network hardware can be upgraded. It is also important to note that computer network architects must remain considerate of network security when designing improvements to the infrastructure, as the network must be designed to endure both physical and digital threats.
Following implementation of the network, the architect monitors it to troubleshoot issues and plan for potential upgrades as the network continues to grow.
Typically, a bachelor's in management information systems degree is the level of education employers are looking for, but most computer network architects also have at least five to 10 years of experience in a computer-related field. This high level of expertise is compensated well, according to the BLS, as in 2016 the median salary was $101,210.
Skills recommended to succeed:
Project management
Attention to detail
Creativity
Problem-solving
Software developers
To create useful computer programs, software developers use data about their target market to design, test, and produce software that effectively meets their needs. The developer's primary responsibility is supervising a team of interdisciplinary information technology professionals who collaborate to turn that market data into a functional software product.
To achieve this, they must use their knowledge of computer systems to predict how each feature of the software will work together as a system. They must then articulate to programmers how to build the software using models that display exactly what will need to be coded and how the process should be managed. Once the product has been completed, the developer ensures that the software is working optimally by regularly testing it and performing maintenance.
To enter the technology industry as a software developer, a bachelor's degree in a computer technology-related field is often a prerequisite. It is also important to mention that only graduates who have strong computer programming capabilities can qualify for these positions. Software developers are in high demand and have an attractive salary as a result. In 2016, the median pay for software developers was $102,280, and through 2026 the BLS expects 24% more jobs to become available in this occupation.
Skills recommended to succeed:
Creativity
Relationship management
Programming
Team leadership
Database administrator
Many organizations process immense volumes of data that they must store in high-capacity databases. These databases are vulnerable to both internal and external physical or digital threats. Therefore, database administrators are hired to prevent or mitigate these threats by using their computer systems expertise to keep organizational data secured.
First, this requires evaluating how the database will be used to determine what the computer needs to perform optimally. Next, the administrator monitors the database and performs maintenance as necessary. Sometimes, the database administrator also makes upgrades to the database or supervises the installation of new database infrastructure. Depending on the network security capacity of the company, the administrator may be responsible for directing security measures for the database as well.
A bachelor's degree in an information-related subject, like management information systems, coupled with a thorough understanding of database programming languages will help professionals stand out when applying for this job. The median pay for all database administrators in 2016 was $84,950. This occupation is expected to see an 11% growth rate through 2026.
Skills recommended to succeed:
Communication
Adaptability
Organizational skills
Problem-solving
Information security analyst
Information security analysts specialize in identifying vulnerabilities in computer networks and systems. This requires asking users about their experiences using the network, as well as studying the network to find potential issues. Then they conduct tests to determine the best method of defending sensitive data from security breaches. Usually, this involves using software such as a firewall or data encryption program to filter out unwanted network traffic. The analyst may also need to research the current trends in information security to suggest critical security upgrades to senior management.
More business occurs online, therefore more crime and increased vulnerabilities have moved to the digital space as well. Professionals who have a bachelor's degree in a computer-related field, such as management information systems, are in high demand for jobs in information assurance. According to the BLS, in 2016 these professionals earned a median salary of $92,600, and the number of available jobs is expected to grow by 28% through 2026.
Skills recommended to succeed:
Attention to detail
Analytical thinking
Creativity
Interpersonal communication
Management information systems is a revolutionary technology that has facilitated the growth of countless industries. By studying for a bachelor's in management information systems, professionals can develop their technical skills, allowing them to properly manage information systems and positively contribute to the evolution of computer systems technology. Learn more about Maryville's online bachelor's degree program in management information systems.
Now that you better understand potential management information system careers, discover what are computer information systems.
Sources
U.S. Bureau of Labor Statistics, "Occupational Outlook Handbook – Computer Systems Analysts"
U.S. Bureau of Labor Statistics, "Occupational Outlook Handbook – Computer Network Architects"
U.S. Bureau of Labor Statistics, "Occupational Outlook Handbook – Software Developers"
U.S. Bureau of Labor Statistics, "Occupational Outlook Handbook – Database" Administrators
U.S. Bureau of Labor Statistics: Occupational Outlook Handbook – information Security Analysts
Related Articles
Be Brave
Bring us your ambition and we'll guide you along a personalized path to a quality education that's designed to change your life.