How to Become a Systems Analyst
How to Become a Systems Analyst
How to Become a Systems Analyst
According to the publication Information Age, in 2018 the worldwide revenue generated by the cloud computing industry was project to grow to $186.4 billion, 21.4 percent more than the previous year. As this industry expands, organizations are relying more than ever on information technology (IT) systems analysts to assess how working in the cloud affects their digital infrastructure and computer procedures.
A systems analyst examines a company's current technology processes and ensures that an organization is running efficiently and effectively, recommending new or updated technology as needed. Those investigating how to become a systems analyst will find there are typically three steps to reach the position.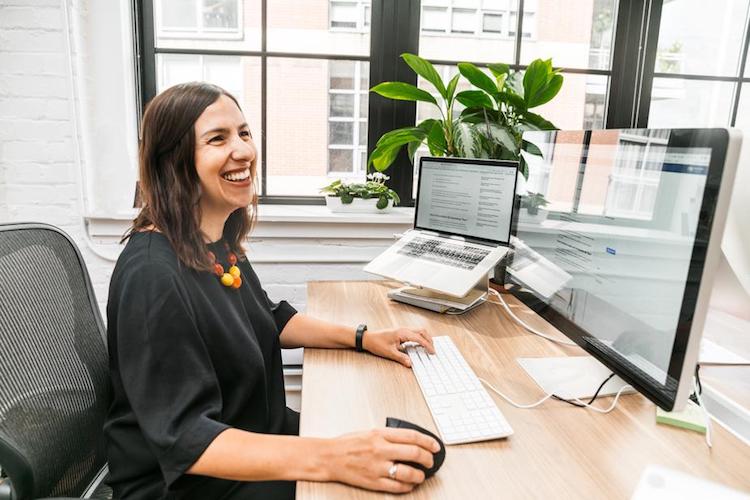 What Does a Systems Analyst Do?
Systems analysts are problem solvers at heart. Their primary responsibility is to act as a link between an organization's IT and non-IT stakeholders, designing or implementing the correct computer software, hardware, and cloud services to solve business problems. Additionally, systems analysts are usually responsible for researching trends in technology; designing and implementing customized technology solutions; increasing the functionality and performance of current computer systems and networks; testing new systems; and training company end-users on specialized hardware, software, and online tools.
Typical Steps to Become a Systems Analyst
Business leaders rely on systems analysts to make thoroughly researched decisions when determining the proper computer systems and upgrades for an organization. To make these decisions, systems analysts must have skills that are initially developed with academic study and refined by on-the-job experience.
Step 1: Earn a Bachelor's Degree
A typical first step to become a systems analyst is earning a bachelor's degree in computer science or a related field. However, with the rising demand of the cloud computing industry and its effect on businesses, aspiring systems analysts may be better prepared through a different program like a bachelor's in management information systems.
This program focuses on a blend of both IT and business-related principles to help a potential systems analyst implement practical solutions for various type of businesses and organizations. Course topics include:
Database Design: This course is intended to provide students with a foundational understanding of the different languages used in database design. Students are taught how to develop, administer, and manage databases with complex relationships as well as how business data is analyzed using spreadsheets and other tools.
Management Principles: In this class, students are exposed to various management concepts, including business structure, ethics, motivation, team building, and leadership. With this education on how organizations make decisions, successful students are better prepared to work in professional settings.
Step 2: Build On-the-Job Experience
Those who want to know how to become a systems analyst should also understand the importance of building a strong résumé of related job experience. Many graduates of computer science or information systems programs attain work experience as entry-level database administrators or software developers. To successfully lead IT projects in an organization, analysts must also cultivate a leading-edge knowledge of new and emerging technologies.
Many professionals also maintain relevant certifications in their industry. These demonstrate a commitment to ongoing industry education and indicate specific levels of IT proficiency. Organizations such as the Institute for Certification of Computing Professionals (ICCP) provide certifications for IT management, business, data, and computer professionals. To successfully get certified, a professional must pass exams that demonstrate a high-level of technical knowledge in specific IT disciplines. Test providers sometimes require that IT professionals pass foundational exams before being allowed to take those that cover more advanced topics.
Step 3: Earn a Master's Degree for Advancement (Optional)
While an IT professional with a bachelor's degree can potentially become a systems analyst, candidates who have a master's degree may have advantages when it comes to being hired or promoted. After gaining a few years of experience in an entry-level position, IT professionals can elect to pursue a master's program that is aligned with their career goals. A sample list of such programs may include:
Master of Business Administration (MBA) in Information Technology: This program helps IT professionals translate technical skills into business strategies. With an intense focus on managing IT resources alongside designing advanced databases, this program is an excellent choice for students who are planning on becoming systems analysts. The program may also open opportunities to top leadership positions such as chief technology officer (CTO).
Master of Science (MS) in Cybersecurity: With technology always evolving, organizations need to use current methods of ensuring that data is safe and protected from cyber criminals. Coursework in this program focuses on the prevention of data breaches and the legal limitations of user privacy; preparing students to proactively spot, mitigate, and fight against the constant danger of cyber threats to an organization.
Master of Science (MS) in Software Development: To be successful, it is imperative that organizations keep pace with the rapid changes in computer science and computing. With coursework focused on developing software faster, at a lower cost, and with fewer mistakes, students in this program prepare to help companies implement the latest technology innovations.
Earning a master's degree can be very helpful for IT professionals who seek to take their careers to the next level. However, in addition to academic credentials, many employers look for relevant job experience before selecting a candidate for a systems analyst position.
What Skills Does a Systems Analyst Need?
As a professional working in IT, a systems analyst needs to have strong technical skills, such as the ability to interpret software code and design databases. A successful analyst also has proven competency in the following areas:
Investigation and analysis: A business gathers data from a variety of sources. The systems analyst investigates and interprets this sophisticated collection of data and decides the next course of action, such as completing a performance upgrade or installing new software. Following the project deployment, the analyst must evaluate the success or failure of the initiative.
Effective communication: As a link between IT and company leadership, a systems analyst needs to understand both the business and computing aspects of a problem as well as be able to explain potential IT solutions to all stakeholders in "layman's" terms.
Creativity: A systems analyst must be innovative, sometimes approaching a business problem with a non-traditional solution. With more and more new technologies entering the market, an analyst is challenged to think beyond current possibilities when solving business issues.
Systems Analyst Salaries and Job Outlook
As the cloud computing industry grows, the demand for qualified systems analysts also increases. According to the Bureau of Labor Statistics (BLS), employment of systems analysts is expected to grow 9 percent from 2016 to 2026. Some organizations are willing to pay handsome salaries in the face of this strong national job demand. In 2017, the median salary for systems analysts was $88,270, but this can vary based on industry and years of experience. According to PayScale, an entry-level systems analyst typically starts with an average salary of $57,000. Getting certifications may help increase salaries, as ICCP reports that certified IT management, business, data, and computer professionals could gain a 10- to 20-percent increase in salary after accreditation.
Start Your Journey to Becoming a Systems Analyst Today
Agile systems, blockchain technology, cybersecurity, progressive web apps, low-code development, new interface designs — these and other advances represent software trends of tomorrow. Keeping up with the changes in how technology can help businesses is a lifelong study. However, professionals interested in how to become a systems analyst can start their educational journey today by learning more about Maryville University's online Bachelor's in Management Information Systems.
Sources
Bureau of Labor Statistics, Occupational Outlook Handbook, Computer Systems Analyst
ICCP, "Professional Certifications for Career Development"
ICCP, "Frequently Asked Questions"
Information Age, "Worldwide Public Cloud Revenue to grow 21.4% in 2018"
Maryville University, Online Bachelor of Science in Management Information Systems
Maryville University, Online Master of Business Administration in Information Technology
Maryville University, Management Information System Careers
Maryville University, Online Master of Science in Cybersecurity
Maryville University, Online Master of Science (MS) in Software Development
PayScale, Systems Analyst Salary
Be Brave
Bring us your ambition and we'll guide you along a personalized path to a quality education that's designed to change your life.