What Is an English Major: A Foundation for Careers in New Media
What Is an English Major: A Foundation for Careers in New Media
What Is an English Major: A Foundation for Careers in New Media
What is an English major? The study of English has evolved over the years but has never ceased to be important in many professional settings. The roles that English students play in the workforce after graduation are exciting and varied. In addition to developing traditional skills, such as exploring literary masterworks and learning to critique literature, English majors have opportunities to become talented writers with communication skills that can benefit nearly every industry.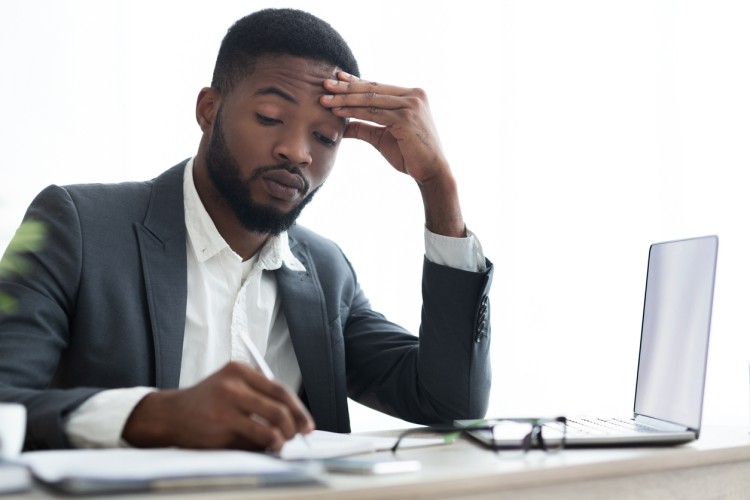 In today's digital landscape where communication is more vital than ever, businesses and organizations increasingly turn to English majors to support their marketing, sales, technical writing, public relations, and professional development divisions, among others. Increasingly, opportunities are growing for this versatile and rewarding field of study in the digital age.
Program goals of an English degree program
For those who wonder what is an English major's primary goal, the answer largely depends on the student's career aspirations. Programs such as Maryville University's online Bachelor of Arts in English offer flexible learning environments that enable students to focus on specific areas of interest. A university's curriculum may feature courses that include the study of literature from different eras and cultures, as well as creative writing, professional writing, literary research, narrative arts, communication, and technical writing.
Competencies gained with an English degree
English majors develop several highly marketable skills through their studies. These competencies are sought out by employers in fields including publishing, journalism, advertising, education, law, marketing, and public relations.
Because English courses train students to write compelling research papers, reports, analyses, and pieces of creative writing, English majors develop strong writing skills that they can apply in a number of professional settings. From persuasive and professional writing to technical and creative writing, graduates are well-versed in effective written communication strategies that convey complex ideas with clarity.
Those with rhetorical skills can use literary and persuasive devices like analogies, parallelisms, and alliterations to devise sentences that attract and hold their readers' attention. They might also structure their writing so that it tells a compelling story, makes a valid point, persuades the audience, or elicits an emotional response. The rhetorical skills of English majors often make their compositions stand out.
In addition to their strong writing skills, English majors are generally effective verbal communicators. Their competency in analysis enables them to read between the lines, remain sensitive to their audience's reactions, and articulate their point with clarity. This positions them as strong collaborators and leaders who can clearly explain the needs of a team.
An English curriculum trains students to apply creative thinking to their communication and problem-solving skills. They develop unique ideas, find new approaches, and implement original strategies to connect with customers and improve their organization's profitability. This outside-the-box approach often makes English graduates invaluable team members.
What can English majors do in the workforce?
Organizations increasingly seek to employ English majors as our digital society requires talented content creators and clear communicators. While computers and social networks rely on programmers and data scientists for their technical prowess, experts in the humanities are the ones who devise the content that keeps organizations relevant. In addition, English majors often add empathy, stories, ethics, culture, language, history, and communication to public dialogue and company conversations.
Opportunities for English majors
The demand for workers with communication skills is growing across many industries, including among technology companies. A "soft skills" gap is present in many organizations, where the most sought-after skills include customer service, communication, and customer relationship management. What an English major learns in their degree programs can help cultivate these abilities and makes them well-suited for such roles.
Due to their communication skills, English majors may enjoy opportunities in professional education jobs with positions such as trainer, coach, and workshop leader. Other rewarding careers to which English majors are well suited include technical writer, senior writer, editor in chief, editorial director, and executive editor. Additionally, they may find employment managing digital content or a company's public relations team.
There are vast opportunities in emerging fields for skilled communicators. While it may take several years of on-the-job experience to rise to a senior position, English majors find a wealth of fields in which to apply their talents.
What can I do with an English major?
Earning an English degree can be a huge step in applying your passion for clear communication toward a career that's intriguing and fulfilling, not to mention potentially well-paying. An English major curriculum through an accredited university can add finesse and knowledge to your raw communication talents and make your skill set shine even brighter across myriad professional settings.
Salaries for English majors may vary based on education level, experience, location, and industry. Here are just a few examples of what you can do with an English major.
Technical Writer
Technical writers use communication skills to turn complex technical information into plain English without sacrificing informational integrity. They often produce instruction manuals, user guides, and other support documents for organizations across a variety of industries, from healthcare to computers. The U.S. Bureau of Labor Statistics (BLS) lists the median annual pay for technical writers as of July 2019 at around $73,000. Individuals in the lowest 10% range earned around $44,000, while those in the highest 10% earnings range brought in more than $117,000.
Senior Writer
Senior writers produce original content for various publications, including newspapers, magazines, and online publications. They may also create engaging public relations content, such as press releases or advertisements. Senior writers may cover a certain field or industry; in these cases, strong industry-specific knowledge may be necessary. According to PayScale.com, the median annual salary for a senior writer as of July 2020 was around $72,000.
Editor in Chief
Those in editor-in-chief roles oversee the content of a specific publication. They typically have the final say on content produced by writers as well as graphic designers and web designers in the case of online publications. They also ensure that the content is accurately reported and aligns with the publication's direction and tone. PayScale lists the median annual salary for an editor in chief as of July 2020 at around $72,000.
Executive Editor
Executive editors typically work with writers to create polished original content. Those in the role commonly edit grammar and syntax, analyze articles for originality, and use programs to check for plagiarism. They may also hire and manage writing and editorial talent. PayScale.com lists the median annual salary for an executive editor as of July 2020 at around $85,000.
Editorial Director
Editorial directors typically determine the voice of a publication, deciding the style of its editorial content, its look, and its engagement with readership. Those in the role usually work for publishing companies responsible for producing print and online publications. They may also oversee staff and ensure that all sources used to develop content are reputable. According to PayScale.com, the median annual salary for an editorial director as of July 2020 was around $93,000.
Learn more about English degree programs
Never have the skills of English major been more desirable for employers than in today's digital world. Those who study English are in demand in a range of different fields, both because their knowledge is so widely applicable to a number of roles and because organizations have a growing need for professionals who can think critically, communicate effectively, and solve problems creatively. Graduates with bachelor's degrees in English may choose to pursue careers in marketing, public relations, law, technology, and business. Now that you've learned what you can do with an English major, explore Maryville University's online bachelor's degree program in English.
Recommended Reading
Advertising vs. Public Relations: Career Options for English Majors
How Technological Advancements Will Shape the Future of Journalism
Sources
Houston Chronicle, "Difference Between the Editor in Chief & a Managing Editor"
Houston Chronicle, "What Is an Editorial Director?"
PayScale.com, "Average Editor in Chief Salary"
PayScale.com, "Average Editorial Director Salary"
PayScale.com, "Average Executive Editor Salary"
PayScale.com, "Average Senior Writer Salary"
The Office of Experience, "Senior Writer"
U.S. Bureau of Labor Statistics, "Technical Writers"
Be Brave
Bring us your ambition and we'll guide you along a personalized path to a quality education that's designed to change your life.