How Technological Advancements Will Shape the Future of Journalism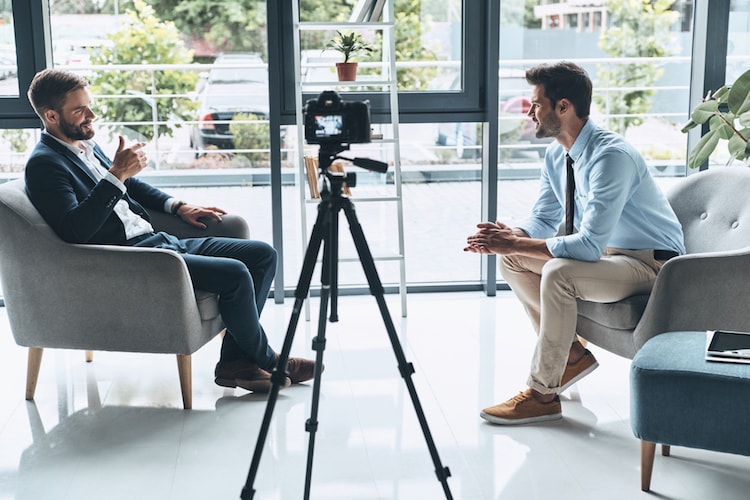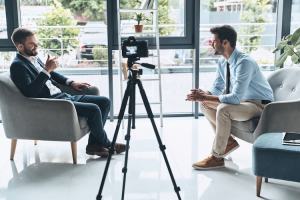 The field of journalism is changing rapidly. Desktops have been replaced by laptops and notebook computers. The internet has created vast new sources of content linked around the world. News organizations like the Associated Press and the Los Angeles Times have started to use artificial intelligence to generate automated content, tag digital text, and reformat articles.
As technology advances, news outlets continue to rely on journalists to cover everything from breaking news to local events, including forums on public policy, board of education meetings, and elections. Technology may be shaping the future of journalism, but it won't replace the need for qualified, experienced reporters.
Technology is also creating a need for writers and editors who are able and willing to adapt to changes in the industry. If you aspire to pursue a career in journalism, enrolling in an online Bachelor of Arts in English program can help you augment your writing techniques, hone your ability to analyze data, and enhance your communication skills.
Here's an overview of trends that are shaping the future of journalism and how those in the field can use them to enhance their careers.
The Role of Data and AI in the Future of Magazines, Newspapers, and Other Media Outlets

The incorporation of artificial intelligence (AI) into the news reporting process could help future magazine publishers and newsrooms work more efficiently. AI platforms can be used to help journalists fact-check in real time and generate automated news coverage. Journalism is also benefiting from AI technology since it largely involves gathering and analyzing datasets to determine if a story exists. The trend is a lot more mainstream than one might think.
In March 2018, it was reported that Reuters was building a tool aimed at helping journalists analyze data and suggest story ideas. That product, Lynx Insight, has since been rolled out to newsrooms across the globe. Magazines are also starting to embrace the AI for data journalism model.
Yet those interested in becoming reporters should know that, while AI can assist with content creation, it cannot substitute for human reporting. For example, Reuters' Lynx Insight does not replace reporters, but instead is designed to sort through data to spot patterns, and allow human staff to ask questions and understand context.
Human journalists are skilled in developing relationships with sources, providing in-depth analysis of data, and determining whether a given topic is newsworthy — all of which AI simply cannot do.
The Impact of Podcasts, Social Media, and 'Brand Journalism'
New media storytelling platforms such as podcasts and social media have become increasingly prevalent in recent years, and these channels will likely become even more important in the future of journalism.
Recent data from Edison Research and Triton Digital states podcasting has grown to having 51% of Americans 12+ listened to a podcast, with 32% having listened in the past month.
The growth trajectory of podcast consumption is steep; according to a report by Inc., National Public Radio (NPR) has indicated that roughly half of the potential audience base for podcasts still doesn't know this type of media exists. As media outlets increase their efforts to market their audio content, the need for journalists who can produce it could continue to grow.
Social media platforms are also shaping trends in journalism, as a growing number of newsrooms are using Facebook and Twitter to break stories in real time. Reporters who have adapted to social media's influence on news gathering and reporting have found they're better able to communicate with their audiences. Those interested in pursuing this career path will need to be comfortable embracing trends and changes in social media platforms as they emerge.
The future of this field is also being shaped by brand journalism, which is a mix of corporate communications, public relations, and content marketing. Brand journalists focus on content such as blog posts, online articles, social media stories, and email blasts that highlight a company's value. These types of stories encourage readers to learn more about an organization's products or offerings, and are unlikely to include anything negative about the company.
Blockchain as a Means of Combating Fake News
Best known for enabling the exchange of cryptocurrencies such as bitcoin, blockchain-based systems could also provide a number of benefits in the future of journalism. Specifically, this emerging technology could eventually help newsrooms build public trust while increasing financial sustainability, according to the Columbia Journalism Review (CJR).
Individuals and organizations can use blockchains to permanently store and track records of online transactions and digital communications. Information within a blockchain system can be easily authenticated and tracked back to its source, making it easier for readers to verify that a given story was published by its stated author, potentially helping prevent the spread of hoax news articles. Blockchain-powered content could also create new ways for journalists to charge for premium content using microtransactions, CJR reports.
Developing Skills to Succeed in the Future of Journalism

Students interested in pursuing a career in journalism will need to develop core skills that will help them be successful in this fast-paced field. Enrolling in one of Maryville University's online liberal arts degree programs could be a decisive step toward reaching that goal.
In addition to providing you with a greater understanding of the technological advancements that are shaping the future of journalism, these programs can lead to a variety of post-degree career options, such as editing, teaching, book writing, copywriting, and more. Learn more about how Maryville's degree programs can provide you with the fundamental skills needed to pursue a career in journalism.
Sources:
Ars Technica, "Civil Unrest: How a Blockchain-Based Journalism Startup Bumbled Its Launch"
Cison, "What is Brand Journalism?"
Columbia Journalism Review, "Data Journalism and the Law"
Columbia Journalism Review, "What Can Blockchain Actually Do for Journalism?"
Digiday, "How The Economist Uses Its 12-Person Data Journalism Team to Drive Subscriptions"
Edison Research, "Podcasting Continues to Boom as Four in Ten Americans Tune in; Smart"
Edison Research, "The Podcast Consumer 2019″
Equal Times, "How Artificial Intelligence Is Transforming Journalism"
Inc., "How Podcasting Is Transforming the News Media"
Journal of Mass Communication & Journalism, "Mobile Reporting and Journalism for Media
Medium, "What is Data Journalism? What Does a Data Journalist Do?"
Silicon Republic "Why Data Journalism is Set to Become a Big Story for Years to Come"
Trends, News Transmission, and Its Authenticity"
The New York Times, "Tapping Technology to Advance the Future of Journalism"
The Washington Post, "A Once Unimaginable Scenario: No More Newspapers"
Wired, "Reuters is Taking a Big Gamble in AI-Supported Journalism"