Advertising vs. Public Relations: Career Options for English Majors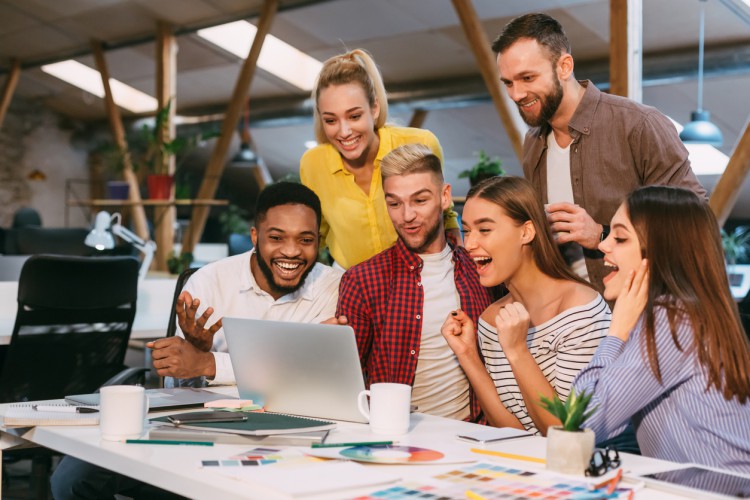 Brands are a ubiquitous part of modern society. Although we may not realize it, everyone is impacted by branding every day: It seems that nearly everything we interact with is branded, from the products we buy to the media we consume and the social media content we post. Take a company like Nike, for instance. The brand is synonymous with athletic prowess, associated with sports stars, fitness, and the well-known tagline "Just Do It." Taking it a step further, we can even look at the materials that are found in some of Nike's products. Gore-Tex, a waterproof membrane, can be found in Nike shoes and outerwear; it's also used by countless other clothing and shoe companies. Known as an "ingredient brand", Gore-Tex has become a household name, despite the fact that it's merely a component product.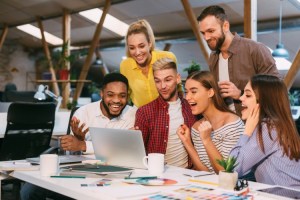 While Nike is associated with sportiness and Gore-Tex is synonymous with staying dry in wet weather, it took branding to imbue them with these meanings.  Such branding is largely driven by two main industries: advertising and public relations (PR). While advertising vs. public relations both shape the modern branded world, they are distinct industries. Advertising predominantly serves companies that are concerned with the sale of services or products (like Nike), while PR serves individuals (like Jenner) or corporations concerned with projecting an image. Let's explore the differences between the two fields and how a Bachelor of Arts in English can help individuals break into each business.
Advertising
Advertising is driven by the creation of highly targeted and researched content. It can be digital (social media or website-based), or use traditional formats such as magazines, newspapers, or billboards. Mass media advertising via television or radio is another option. Regardless of the format, all advertising shares one explicit purpose: to sell a commodity.
Advertising is usually exclusively paid for by companies that are hoping to sell their products or services. Nearly every industry, from fast-food chains to Hollywood films, uses advertising. Again, regardless of the industry, the goal is to sell. To achieve that goal, professionals in advertising use creative writing, design, and images.
Advertising professionals usually work for ad agencies, handling various clients and projects. They may also be employed in-house by a single company. Regardless of where they work, advertising professionals must possess the following skills:
Creativity: To be effective, advertising must be unique. Original and attractive ads stand out from the crowd, catching the consumer's interest and staying in their memory. For example, a catchy commercial jingle can remain in someone's mind for weeks. Individuals who want to succeed in advertising must be able to display a portfolio of various imaginative, on-target concepts, which they can use to demonstrate their creativity to prospective employers.
Research skills: Every product or service has its own market. A successful advertisement takes into account this target audience. An ad for a men's razor will obviously have to appeal to a different segment of the population than an ad for a women's clothing line. Advertising professionals must understand the psychology of the consumers they are trying to reach, which requires examining market trends and influences, as well as cultural and geo-social contexts.
Writing or artistic abilities: The various formats of advertising all ultimately rely on messaging, whether visual or word-based. Even a video is carefully scripted before it's made. Individuals who are working in advertising must be able to write compelling copy, or be talented in graphic design or photography. Great advertising is crisp, clear, clever, and eye-catching.
Individuals who enjoy creative work usually thrive in advertising. The field is expected to grow rapidly as agencies look for innovative ways to connect with consumers and leverage emerging digital tools like virtual reality.
The U.S. Bureau of Labor Statistics (BLS) anticipates a job growth of 8% in the advertising field from 2018 to 2028. This is much higher than the average rate for all other jobs. Successful professionals will also enjoy lucrative careers. The BLS reports the median income for an advertising executive is $132,620 per year, according to 2018 figures. According to the same BLS report, copywriters and copy editors have a median income of $62,170 per year.
Public Relations
While advertising predominantly serves companies that are concerned with the sale of services or products, PR serves individuals or corporations concerned with image. The other key element that sets apart advertising vs. public relations is the fact that while advertising is clearly paid content, PR is often not. Instead of buying space to run an ad (such as a TV spot or magazine page), PR uses networking to motivate the media to talk positively about clients. The end goal is to create a favorable public image for the person or organization, and to maintain that image in the face of constant change.
Public relations specialists usually work for PR agencies, handling multiple clients, although they may also be employed by a single individual or company. PR professionals must possess the following skills:
Networking: This is one of the most important parts of a PR professional's job. They must nurture positive contacts with the media to promote their client as effectively as possible. PR specialists tend to be outgoing, friendly, and charming. They are well-spoken and present a professional appearance. If they attend an event alongside their client, for example, they must be able to work the room; introducing their client to useful contacts and having them "seen" with the "right" people.
Problem-solving: PR is constantly changing. Whether the client is a major conglomerate or an up-and-coming YouTuber, changing market dynamics and other issues are inevitable. For instance, a manufacturing company could become embroiled in an environmental scandal after it's discovered it improperly disposed of manufacturing waste. A celebrity might get caught cheating on their spouse. The PR specialist must think and act strategically (and quickly) to salvage and rebuild the client's reputation.
Writing: Writing is also essential for PR specialists who must constantly correspond with their clients and the media. The everyday work may involve writing emails and press releases, and even drafting responses to written interviews for clients. These documents must be professionally crafted, written without grammatical errors or typos. The PR specialist is always representing their client, and such unprofessional mistakes will ultimately reflect poorly on the client. PR communications must also convey a distinctive voice; reinforcing the particular image that a company or individual is known for.
PR is an excellent choice for individuals who like variety and enjoy the prospect of taking on new challenges every day. Future career prospects for those interested in the field look good. According to the BLS, job opportunities in PR are expected to grow by 6% from 2018 to 2028. New graduates should find plenty of exciting career opportunities. They can also expect good pay, with the BLS reporting a median salary of $60,000 in 2018.
How a Bachelor of Arts in English Prepares You for a Career in Advertising or Public Relations
The skills required for advertising or public relations are commonly mastered through a degree in English. Maryville University offers an online Bachelor of Arts in English that is designed to prepare graduates for either career path. Students learn effective research and writing skills as well as how to present ideas clearly and convincingly, both in verbal and written form.
Coursework includes "Writing Across the Disciplines: Rhetorical Situations" that teaches students the writing process, from drafting to revising. "Writing Across the Disciplines: Research and Argument" focuses specifically on crafting persuasive essays. Courses such as "Creative Writing" are structured to develop the imaginative mind needed to excel in advertising and PR.
Individuals who are interested in either advertising or PR would do well to explore the Maryville University degree program. Enrollment is open three times per year; in fall, spring, and summer. Learn more today.
Recommended Reading
How Technological Advancements Will Shape the Future of Journalism
What Is an English Major: A Foundation for Careers in New Media
Sources
Bureau of Labor Statistics Occupational Outlook Handbook, "Advertising, Promotions, and Marketing Managers"
Bureau of Labor Statistics Occupational Outlook Handbook, "Public Relations Specialists"
Bureau of Labor Statistics Occupational Outlook Handbook, "Writers and Authors"
Entrepreneur, "Six Reasons Branding Is More Important Than Ever Before"
Forbes, "How Do Brands Become Part Of Our Culture?"
Forbes, "What 'Ingredient Brands'Are And Why They're Important"
Harvard Business Review, "Branding in the Age of Social Media"