The Writer's Online Toolkit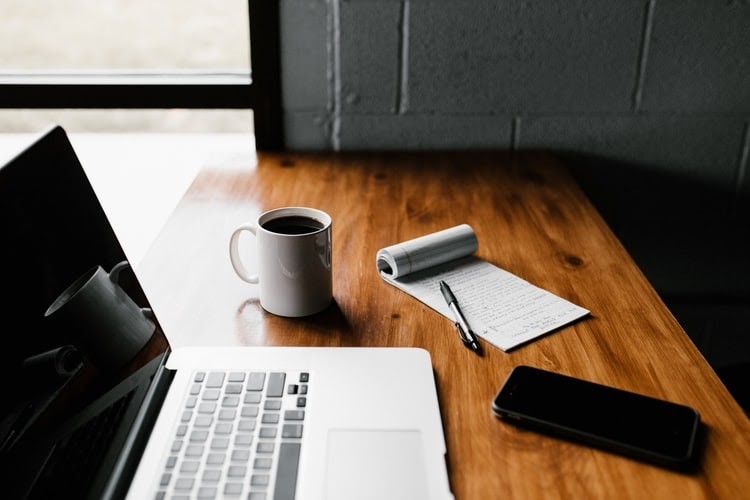 Writing is a craft that includes a variety of different individual parts. There are a number of creative jobs for those who excel in writing, reading, persuasion, research, and analysis. Today, there are more than enough resources to develop and refine writing skills in addition to getting a Bachelor of Arts degree in English. Apps can help make a writer's current process more efficient. Below are some of the most commonly used writing strategies and tools, and a breakdown of their cost and function.
General Tips and Advice for Writing
The journey toward becoming a writer differs by person, but the following general tips and advice can help guide and improve most writing. More often than not, a modern English degree curriculum touches on each of these points.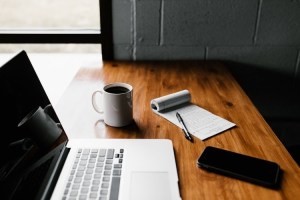 Read
A great way to help expand your writing skills is to read. Stephen King once said, "If you don't have time to read, you don't have the time — or the tools — to write." Reading all types of writing allows you to pick up on style notes from other writers. It can open a writer's eyes to different structures, techniques, and forms of writing.
It is especially beneficial to read within the genre you wish to write in to get a sense of the scene. For example, if you write romance, consider diving into an array of novels in that genre. At the least, reading can serve as inspiration.
Practice
Similar to a sport, practice is essential to refining writing skills. This is arguably the most important element for a writer, yet for some it is the most difficult to turn into a routine. There are very few stories of writers who wrote a bestseller with one draft. Composition takes continual learning and training. A writer can always find a better way to phrase something, portray a scene, or evoke emotion. Fred Oswald from ScienceDaily claims that "Deliberate practice was a strong overall predictor of success in many performance domains, and not surprisingly, people who report practicing a lot generally tend to perform at a higher level than people who practice less." Make writing part of your daily routine.
Write for Yourself First
The ultimate goal for some aspiring writers is to reach a large audience of people through compelling, creative, innovative, and interesting writing. With those goals, it can be hard to focus on writing for yourself. Writing for yourself involves writing naturally, genuinely, and sincerely, without worry about what other people will think of your craft.
Start by looking internally to find something you are passionate about. If your writing isn't interesting or doesn't stir some sort of feeling within you, it likely won't appeal to anyone else. Write as if you are never going to publish the piece; as if it is just something you love doing for yourself.
Don't "Write What You Know"
Great work can come from writing about things, places, or concepts that you aren't very familiar with. Just because you prefer or typically write poetry does not mean you can't write an exceptional novel. Step outside of your comfort zone and improve your writing in all aspects.
Don't Get Hung Up on the Details
Just because you are stuck on refining one part of a piece doesn't mean the roadblock should derail you entirely. Although it is important to do your research, do not spend all of your time becoming an expert on unfamiliar topics. If you are writing a story that involves the military, it may prove useful to understand things like the hierarchy or difference between military branches, but you do not need to become fully immersed in the military community.
Create a Schedule
Creating a writing schedule, or daily writing goals, is crucial to writing improvements. According to James Clear, "on average, it takes more than two months before a new behavior becomes automatic — 66 days to be exact." To create an effective schedule, set goals that are consistent and achievable. Making a schedule ties all the pieces together.
General Writing Tools
There are various writing tools and applications available to help writers hone their craft. The tools range from applications that are used to help reduce distractions to resources that help with grammar and stylistic aspects of writing. Writing tools can often be used in unison with one another. There are hundreds of writing resources available, and most offer some sort of free trial period. The following resources are some of the most commonly used general writing tools.
Cold Turkey
Overview: Cold Turkey is a strategic website blocker extension. It allows users to block things such as Facebook, Instagram, Youtube, Reddit, and other daily distractors to productivity.
Limitations are set by the admin in two ways:
Users may create a whitelist of exceptions or entrust the login information to a family member or reliable friend to monitor. Traditional website blockers can make it all too easy to return to distractions. Cold Turkey is available for both macOS as well as Windows and is supported by all browsers.
Why would a writer use this?
One of the many reasons for writer's block is simply the surplus of distractions. Instead of letting that deter you from writing, Cold Turkey can set limitations or prohibit inconvenient productivity distractions.
Cost:
Basic: Free

Includes unlimited website blocks and trend tracking

Pro: $29

Everything included in the basic package plus scheduling, password protection, application blocks, breaks, and daily time limits.

Bundle: $57
Blocker: blocks websites and applications;
Writer: transforms a computer into a typewriter that can only be used as a writing device
Micromanager: only allows for work-related applications to be utilized.
Evernote
Overview: Evernote is a resource focused on efficient note-taking. The app allows you to take notes and organize everyday life. The app promotes efficiency by creating a common area for families, friends, and businesses to work collaboratively by syncing and sharing all types of notes from document scanning to birthday invites.
Why would a writer use this?
Inspiration can strike when you are roaming the grocery store, and you are not always able to access a computer or pen and paper in all scenarios. Evernote allows the user to take notes on various writing ideas, and you can work from anywhere with the availability to sync writing across all devices (i.e. cellphone, tablet, laptop, etc.). If you use an outside editor, Evernote promotes seamless collaboration as well.
Cost:
Basic: Free

Includes taking notes, capturing inspiration, organization, note share.

Premium: $7.99/month

Includes basic features plus AI-suggested content and integration.

Business: $14.99/month

Includes premium features plus team collaboration and administration collaboration.
Freedom
Overview: Freedom is a website-blocking application for macOS, Windows, iOS, Android, and across all browsing platforms. Freedom aims to create healthy digital habits that become intentional and routine enough to give the user control over productivity.
Freedom offers the following features:
Unrestricted website and application blocking
Internet totality block
Custom whitelists
Locked mode
Block schedule
Block syncs across devices
History tracking
Why would a writer use this?
If a writer is oblivious to their writing distractions, Freedom can help discover what those distractions are and either block them or set limitations. You can include outsiders to help monitor and facilitate the limitations.
Cost:
Monthly: $6
Yearly: $29 or $2.42/monthly (for a year)
One-time: $129
Google Docs
Overview: Google Docs is a documentation library that offers templates, access, add-ons, auto-save, and formatting to efficiently create, save, share, and collaborate on all types of documents. Google Docs is compatible across all devices and browsers and offers smart editing and tools, offline access, and the ability for multiple individuals to work out of one document.
Why would a writer use this?
Auto-save is a huge reason that writers can benefit from Google Docs. As you type, Google Docs saves your work instantaneously. It allows users to collaborate as well as receive suggestions and comments within the document. If you are using Google Docs to keep your personal writing, it is free of charge.
Cost:
Personal: Free

Includes document writing, editing, and unrestricted collaboration

Business:

Basic: Includes professional office suite with 30GB storage = $6/month
Business: Includes enhanced office suite with unlimited storage and archiving = $12/month
Enterprise: Includes premium office suite with advanced controls and capabilities = $25/month
Grammarly
Overview: Grammarly is a browser plug-in that is facilitated through Google Chrome. Grammarly scans writing for any grammatical errors that may have been overlooked by the writer.
Why would a writer use this?
Mistakes are often overlooked by the writer. Your brain lets you make grammar mistakes (even if you know better). When a writer is working on a piece of writing over a long period of time that has been rewritten and revised, it is even easier to read mistakes the way you intended to write them versus the way it is written in reality.
Cost:
Basic: Includes basic writing corrections for free
Premium: Includes basic features plus advanced writing feedback and suggestions for $11.66/month
Business: Includes premium features for teams up to 100 members for $15/month per member
Hemingway
Overview: Hemingway is an app that highlights various errors. Each color used to highlight means a different thing:
Yellow = complex sentence
Red = dense or uneasy to follow
Purple = word replacement suggestions
Blue = adverbs or weakening phrases
Green = passive voice
Writers can format their prose and publish straight to most mediums (i.e. WordPress). You can also send your piece using Hemingway to colleagues or editors easily. Hemingway can be used on both macOS and Windows.
Why would a writer use this?
The more eyes that see a piece of writing, the better. When you write something, it may seem straightforward and effective to you, but it may not be as clear for other people. Hemingway objectively offers ideas as to where there is room to grow, what needs clarification, and what needs to be cut back.
Cost: $19.99 one-time payment
LibreOffice
Overview: LibreOffice is a free office suite that has a clean interface and a variety of feature-rich tools to promote innovation, productivity, and efficiency.
Why would a writer use this?
LibreOffice is a great tool that is a free alternative to traditional suites like Microsoft. Since it is free, it also becomes easier to collaborate with others without having to purchase parallel programs. A feature comparison shows how LibreOffice is comparable to Microsoft as well.
Cost: Free
Milanote
Overview: Milanote is an organizational app that specializes in structured creative techniques. The app can be navigated by profession, team, or technique. The techniques can be broken into two categories: the creative process and productivity.
The creative process includes:
Moodboarding
Brainstorming
Storyboarding
Creative writing
Design collaboration
Creative briefs
Productivity includes:
Note-taking
Project management
Mind mapping
Whiteboarding
Why would a writer use this?
Writers can create a hub for their writing and organize all of the different moving parts in one common area that is flexible and efficient to navigate and export. Milanote offers all the structure a writer needs from start to finish all in one place.
Cost: $9.99/month per user
Livescribe Pen
Overview: Livescribe differs from other online tools because it requires a physical smartpen. The smartpen pairs alongside the Livescribe+ mobile app to turn words written on physical paper into digital copies. The notes instantaneously appear on a paired iOS or Android device through a high-speed IR camera that digitally records everything you scribe via paper. The writing can be shared, edited with other notes and voice memos, and can be stored via the cloud.
Why would a writer use this?
It is common to have multiple drafts of your writing. When you use Livescribe you have a physical and digital copy immediately. Not only can a writer organize notes and access them anywhere, but they can also add voice memos to specific areas quicker than writing them all out. Another plus is that all notes can be stored via the cloud, taking up less space on your device. It also becomes easier to access these notes through document searching via the app than traditional pen and paper. It is common to have multiple drafts of your writing.
Cost:
Pen: $159.95
Ink refills: $6.95
Stylus caps: $14.95
Application: Free
Reedsy
Overview: Reedsy is a website designed to connect writers with a team of professionals. Writers can request quotes from the following professionals:
Editors
Designers
Publicists
Marketers
Ghostwriters
Web Designers
Reedsy also offers a variety of blogs, classes, and webinars surrounding publishing as well as other useful tools including:
Promotional sites
Book review blogs
Title and pen name generators
Writing contests
Writing exercises
Story ideas
Channel guides
Why would a writer use this?
A writer can benefit from the site prior to, during, and after the writing process. The tools start by helping a writer hone their craft via blogs, webinars, or courses. Once their craft has improved, editors and publishers are then ready to be sought out. After a piece of work is published, promotion is available as well.
Cost: The website itself is free, but services such as hiring an editor or publisher depend on the provider.
Scrivener
Overview: Scrivener is an application tailored for long writing projects such as a novel or manuscript. With Scrivener, you can compose your writing in any order or manner that you benefit most from. For example, you can outline every detail before starting or fill this in as you go. The tool allows users to compile all of their writing work (notes, research, outline, drafting) in one common area.
Why would a writer use this?
Scrivener makes large writing projects easier to browse and navigate. You can messily create parts, then restructure them later using formatting presets, tools, and genre-specific tools.
Cost:
Standard License: $49
Educational License: $41.65
Ulysses
Overview: Ulysses is meant to improve writing in all of its facets. It offers benefits in the following realms:
Focus and productivity:

Clean interface
Markup-based text editing
Enhanced plain text
Themeable editing
Keyboard navigation
Typewriter mode

Organization and management:

Single library
Hierarchical categorization
Attachments in their true form (i.e. images, PDFs, keywords, etc.)
Filters
Auto-save
Writing goals

Synchronization:

iCloud sync
Available across all devices
External folder collaboration (i.e. Dropbox)

Export and sharing:

Various file formats
Direct publishing (i.e. WordPress)
Page preview
Built-in export styles
Theme templates
Sharing, open-in options
Why would a writer use this?
Ulysses offers tools from start to finish within the writing process. It combines effective document management with a variety of export options for all kinds of writers, no matter the genre or writing style.
Cost: $4.99/month or $39.99/annual
Writing Tools for Novelists
Generalized writing tools are great for initial help, but specialized assistance really brings writing to life. The type of tool that a novelist will benefit from depends entirely on the strengths and struggles of the novelist, but having the right tools can make the writing process easier. The following are some of the more common tools used by novelists.
AutoCrit
Overview: AutoCrit is a self-editing platform that is available for fiction writers. The platform has interactive editing tools related to spelling, grammar, adverbs, repetition, and readability. The word processing suite also offers secure online storage for a manuscript.
Why would a novelist use this?
AutoCrit makes your writing process easier and quicker. A novelist needs alternative views and critiques, and AutoCrit uses extensive research into real-life publishing standards to offer effective, relevant edits and suggestions.
Cost:
Basic: Free

Includes the word processing and editing suite, spelling and grammar checker, access to three interactive editing tools, publishing standards guidance, and storage
Professional: $30/month

Includes everything in the basic package plus 30 interactive editing tools, strength and weakness identifiers, genre-specific guidance, word choice comparison, progress tracking, and customized reporting

Elite: $80/month

Includes everything in the professional package plus editing courses, tips and tricks from published authors and professional editors, promotion, and mystery surprises once a month
Coggle
Overview: Coggle is an online tool that was created to collaborate on planning mind maps and flowcharts. The app offers real-time collaboration, unlimited image uploads, creative templates, private diagrams, export/import, and no setup.
Why would a novelist use this?
It is often hard to map out complex ideas related to a novel. Coggle offers a visual platform for notes, topic ideation, planning, and mapping that can be shared between collaborators involved in a project.
Cost:
Free: $0

Includes three private diagrams, unlimited public diagrams and image uploads, 1,600 icons, auto-arrange branches, change history, downloads, text boxes, imports/exports, and multiple starting points.

Awesome: $5/month

Includes everything in the free package plus unlimited private diagrams, more designs, more control, text alignment, chat history, high-resolution image uploads, and collaboration

Organization: $8/month

Includes everything in the awesome package plus SAML single sign-on, separate personal workspace, consolidated billing, bulk exports, user and data management, and branded diagrams
Dramatica
Overview: Dramatica is a writing tool that dissects the theory of story. It covers the following areas:
The story mind
The overall story throughline
The main character throughline
The influence character throughline
Each category focuses on one part of what your story depicts. Dramatica defines the four using a battle metaphor. Once all parts are considered, authors receive a new understanding of the dramatica theory of story.
Why would a novelist use this?
Dramatica is intended to help writers discover gaps in their writing by unpacking what the author is saying literally. In doing so, authors receive an unbiased, literal interpretation of their work to see if it matches what they are intending to say.
Cost: $119
The Novel Factory
Overview: The Novel Factory is writing software that helps improve writing relating to plot, characters, locations, and drafts. The software has the following features:
Roadmap
Subplot manager
Planning
Premise breakdown
Story skeleton editor
Plot templates
Scene synopsis editor
Character development
Locations
Scenes
Character and location linking
Distraction-free writing mode
Submission
Notes
Statistics
Why would a novelist use this?
The Novel Factory helps improve writing in specific areas. You can either use the step-by-step guide to writing a novel for structure throughout the whole process or focus on specifics like character management and development.
Cost:
Basic: $6.25/month

Includes 50Mb storage, one novel, roadmap, characters, locations, drafts, submissions, notes, statistics, image uploads, and manuscript exports

Standard: $16.50/month

Includes basic package plus unlimited novels and 500Mb storage

Premium: $50/month

Includes standard package plus 5 GB storage
Scapple
Overview: Scapple is a virtual note-taking platform that allows you to make endless notes no matter where you are or what device you are using. You can join notes or leave them as separate ideas. The tool is compatible with other applications like Scrivener mentioned above, and you can export your ideas straight from Scapple.
Why would a novelist use this?
Ideas can strike at any time, no matter where you are or what you are doing. Scapple allows you to create memos and notes simply and easily whether you have internet access or not.
Cost:
Standard license: $18
Educational license: $14.40
Sigil
Overview: Sigil is a multi-platform Epub book editor with an array of features, including the following:
Free and open-source software under GPLv3
Multi-platform: runs on Windows, Mac, and Linux
Full UTF-16 support
EPUB 2 and EPUB 3 support
Code view and preview view
EPUB syntax in code view control
Table of contents generator
Metadata editor
Multiple languages
Spell checking with default and user configurable dictionaries
Full Regular Expression (PCRE) support for find and replace
Supports import of EPUB and HTML files, images, and style sheets
All imported files can have their formatting mended, and your code can be optionally "prettified"
Plugin support
Why would a novelist use this?
Aside from general editing help, a novelist can benefit from how Sigil works across all platforms from importing and editing to conversion and exporting.
Cost: Free
Tools for Essay/Academic Writing
Essays and academic writing can be a struggle for some people. In most cases, your GPA is on the line, so it is important to do it well. The following are some of the most common tools used to help with essays or academic writing.
EndNote Basic
Overview: EndNote is focused on making the research portion of writing as painless as possible. It offers thousands of research databases, an array of citation styles, a reference library builder, paper construction, and the ability to collaborate.
How would this be helpful?
Research is a large portion of academic writing, and learning how to find information online can be difficult. Endnote offers multiple databases as well as citations for any type of paper format, whether that be APA, Chicago, MLA, etc.
Cost:
Standard:

Download: $249.95
Ship: $299.95

Student: 50% off with verification
Essay Map
Overview: Essay Map is an online graphic organizer focused around the beginning phases of writing. There are interactive lessons by grade level to help struggling writers progress through outlining and its different aspects (i.e. introductory statement, supporting details, etc.).
How would this be helpful?
Outlining properly makes for smooth drafting. An outline sets the pace for the rest of your work and helps you find areas that need clarity, elaboration, or toning back.
Cost: Free
Writing Tools for Freelance Writers
Freelance writers make a living off of contractual writing. This means they need to be able to write in a way that people value and desire. The following are some of the most commonly used writing tools for freelance writers.
Basecamp
Overview: Basecamp is a project management tool that splits your work into projects that can include specific collaborators. It offers the following tools:
Message board
To-dos
Schedule
File storage
Group chat
Check-in
Why would a freelance writer use this?
Freelance writers often work remotely. Communication is key and organization is crucial, so having one area that is organized and easily navigated for collaboration is essential.
Cost:
Personal: Free

Three projects, 20 users, 1 GB storage

Business: $99

Unlimited projects and users, 500 GB storage, company intranet and team collaboration, project templates, advanced client access, and VIP support
Freshbooks
Overview: Freshbooks is accounting software primarily used by small businesses for all-in-one invoicing and accounting. It offers the following:
Invoicing
Expense tracking
Time tracking
Accounting
Mobile use
Project execution
Estimates
Payments
Reports
Why would a freelance writer use this?
A freelance writer would benefit from Freshbooks through time tracking for hourly jobs, seamless communication, document sharing, and any sort of collaboration work. Again, since freelance positions are often remote, having one application to receive work, communicate, and submit work is helpful.
Cost:
Lite: $7.50/month

Unlimited customized invoices, expense entries, card payments, bank transfers, time tracking, estimates, time reports, and $10 for additional team members

Plus: $12.50/month

Lite features plus unlimited proposals, recurring invoices, double-entry accounting reports, scheduled late fees, late payment reminders, client retainers, and $10 for additional team members

Premium: $25/month

Plus features and up to 500 clients, and $10 for additional team members

Select: Custom pricing

Tailored specifically to need
Writing Events
There are a variety of recurring national and local writing events to help polish your craft. They vary in purpose, price, and location. Some examples include:
Associated Writing Programs Annual Conference:

Focus: fiction, nonfiction, poetry panels, readings, forums, bookfair, special guests, keynote speaker and more.
Location: Fairfax, VA

National Writers' Union Annual Conference:

Focus: fiction, nonfiction, autobiography, poetry, screenwriting, and more. consults, workshops, panels, keynote speakers, special guests and other events
Location: New York

National Writers Workshop:

Focus: nonfiction, autobiography, journalism and more. panels, workshops, lectures.
Location: Hartford, CT

Pikes Peak Writers' Conference:

Focus: fiction, screenwriting, science fiction, horror, young adult and more. consults, critiques, panels, workshops, readings and other events.
Location: Colorado Springs, CO

Writers & Editors Workshop:

Focus: fiction, nonfiction, poetry. consults, discussions, lectures and more
Location: San Francisco
Writers' Resources
Writers often are a part of an active writer's community or online workshop. These groups have various purposes such as promotion, editing, encouragement, collaboration, etc. Some of the most common writers' resources are:
Writing skills are not just utilized by English majors. Students getting social science degrees will ultimately want to reach out to various contacts in order to form connections throughout their field. This outreach is often done by writing, whether via email, or via social platform message, so having adequate writing skills becomes crucial. Grammar and spelling checks, as well as mind maps, can be great resources. Writing is a part of many facets of life, and being aware of the tools readily available to improve this communication is beneficial for all.
Recommended Reading
All Writers Need to Understand and Avoid Plagiarism
Resumes Present a Unique Writing Challenge
Tips for Crafting a Scholarship Essay
Sources
Selz – 23 Useful eBook Tools for Any Book Maker