What Is a Technical Recruiter?
What Is a Technical Recruiter?
What Is a Technical Recruiter?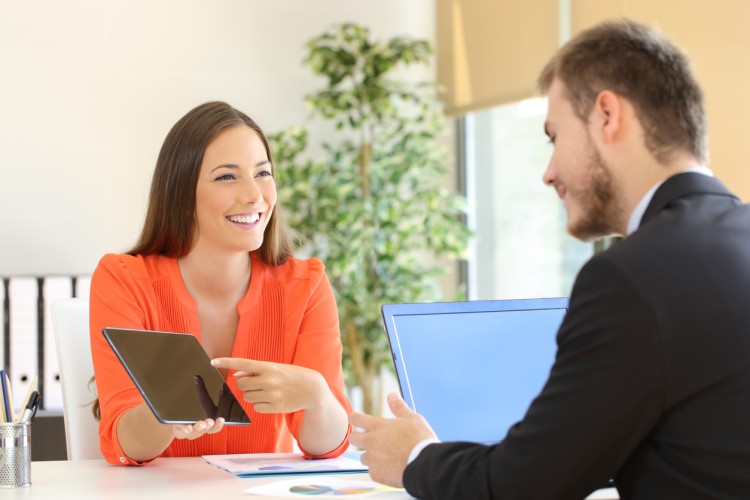 Technology plays an integral part in the countless things we do every day. From the systems that power businesses to the phones in our pockets to the programs we use to navigate the world, the influence of technology is everywhere.
In the workplace, technology plays an integral part in business efficiency, system infrastructure, network security, and long-term profitability. However, even the most advanced technology tool needs skilled professionals to oversee its effectiveness.
What a technical recruiter is able to contribute can be crucial to an organization's success: finding organizations the job candidates they need. By pursuing an advanced education, such as a Master of Business Administration (MBA), technical recruiters are able to build the knowledge and business savvy required to help their organizations hire intelligently and move forward. Applying a unique skill set, technical recruiters are human resources (HR) professionals who help companies meet important goals.
Technical Recruiter Job Description
Across the technology industry, talented professionals are the driving force behind an organization's innovation and success. From software engineers and web developers to cybersecurity specialists and data analysts, technology professionals play a crucial role in designing, maintaining, and innovating programs across a company's infrastructure.
The job of technical recruiters is to help companies in the hiring processes, applying a thorough knowledge of the technology industry and a company's needs to find suitable candidates. For organizations striving for excellence, finding a candidate who's the right fit for a technical position is essential. By strategizing ways to recruit top-notch technology and information technology (IT) talent, technical recruiters assist HR in building a quality workforce.
Through coordination with management teams, technical recruiters help hiring managers select candidates, using their specialized knowledge of the technology industry.
The strategies and day-to-day duties of technical recruiters include the following:
Coordinating with managers to identify the key needs behind specific roles. Throughout a company's evolution, personnel needs differ. By identifying what a company needs, whether it be a candidate with a background in engineering, design, or security, for example, recruiters can seek and attract talent with relevant skill sets.
Creating and posting job vacancies. With the ideal candidate in mind, technical recruiters need to compile and advertise job opportunities targeted to that end.
Screening and interviewing potential candidates. What a technical recruiter is looking for in a candidate can change from one role to the next or from one company to the next. The technical recruiter is responsible for selecting and interviewing potential candidates before forwarding top talent to hiring managers.
Attending job fairs and identifying talent. Job fairs are a great way to recruit employees. Armed with job descriptions and a sense of a company's corporate culture, technical recruiters can attend job fairs as company representatives to connect with candidates.
Creating new recruitment strategies. The job market is constantly changing. Recruiters need to find new ways to stand out and stay current, innovating campaigns and recruitment strategies for clients.
Providing advice to hiring managers. Skilled technical recruiters have a wealth of industry knowledge to draw from and can advise hiring managers on which candidates they believe are strongest.
With top talent in high demand, a technical recruiter's job is to find job candidates, promote the desirability and opportunities for growth of a job role to those candidates, and advise organizations and candidates on the current market in salary negotiations. Because working in recruitment requires extensive industry knowledge, pursuing an advanced degree can allow graduates to build the skills they need to meet the role's challenges.
How to Become a Technical Recruiter
Skilled technical recruiters draw from concepts in the fields of HR, business, and technology. When learning how to become a technical recruiter, preparation is key.
In preparation to become a competitive candidate for technical recruiting jobs, many individuals begin their careers by earning a bachelor's degree in a related field, such as human resource management, business administration, or computer science. These programs can ground individuals in fundamental business and leadership skills.
Business relies on effective communication and professional relationships. Earning an advanced education in the field allows aspiring technical recruiters to cultivate an all-important network of fellow students, faculty, and business professionals. By combining higher education, industry or workplace experience, and peer networking, graduates with an advanced degree, such as an MBA, can influence the future of business as technical recruiters.
Technical Recruiter Salary
When hired, the candidates that technical recruiters choose can have a significant effect on a company's productivity and bottom line. This makes a technical recruiter a valuable part of an organization's HR management team.
Various factors can influence technical recruiter salaries, including level of education, years of experience, industry type, job location, and bonuses or commissions. The approximate median annual salary of HR specialists was $62,290 as of May 2021, according to the U.S. Bureau of Labor Statistics (BLS).
Payscale reported an approximate median annual salary of $64,000 for technical recruiters as of December 2022, with a range of $42,000 for the bottom 10% of earners to $108,000 for the top 10%.
As the technology industry continues to grow, positions continue to open up for skilled recruitment specialists. By investing in their education and accumulating workplace experience, technical recruiters can pursue opportunities for advancement and begin shaping a successful future.
Become a Builder of Tomorrow's Future
Armed with a combination of hands-on work experience, knowledge gained from higher education, and a network of connections built along the way, what a technical recruiter is able to contribute to an organization can make all the difference to its success. By helping a company cultivate a workplace of talented and like-minded individuals, recruiters can build the future of technology.
Understanding the nuances of technical recruitment, HR management, and the technology industry takes time and dedication. By pursuing an advanced degree, such as Maryville University's online MBA program, aspiring technology recruiters can gain valuable leadership and communication skills from industry professionals.
A fully online program with options to specialize in concentrations such as Human Resources Management and Information Technology, the MBA degree program from Maryville was designed to impart the practical skills you need to succeed. Explore how you can make a difference as a technical recruiter and influence the tech industry of tomorrow.
Recommended Readings
Halfway to the Top: Career Advancement for Mid-Level Employees
MSF vs. MBA: Differences in Degrees
Versatile Management Development: Executive MBA vs. MBA
Sources:
Betterteam, Technical Recruiter Job Description
Forbes, "16 Strategies for Finding and Recruiting the Best Tech Talent"
Forbes, "Tech Isn't Just Transforming the Workplace — It Is the Workplace"
Indeed, What Does a Technical Recruiter Do?
Indeed, What Is Business Technology? (Definition and Advantages)
Payscale, Average Technical Recruiter Salary
Society for Human Resource Management, Technical Recruiter
Upwork, Technical Recruiters: What They Do and How They Work?
U.S. Bureau of Labor Statistics, Human Resources Specialists
Be Brave
Bring us your ambition and we'll guide you along a personalized path to a quality education that's designed to change your life.