Marketing vs Sales: Similarities, Differences, and the Future of Marketing
Marketing vs Sales: Similarities, Differences, and the Future of Marketing
Marketing vs Sales: Similarities, Differences, and the Future of Marketing
While marketing and sales go hand in hand, the two shouldn't be confused as the same role. The two positions work to support each other, with marketing working to promote a company's products and services, and sales ensuring the purchase of these products and services to increase revenue.
Marketing initiates the sales process by procuring the customer leads through creative strategies that generate consumer interest in products and services. Sales follows up on those leads, identifies the consumer pain points, and closes the deal with an end sale.
Both roles are important to a company's overall structure and are part of the entire business process. But, when you look at marketing vs. sales, they combine to reach out to a customer, build brand awareness, and help communicate a company's brand vision. For those interested in pursuing a career in marketing as well as a corresponding bachelor's degree, it's important to understand the fundamental similarities and differences between marketing and sales.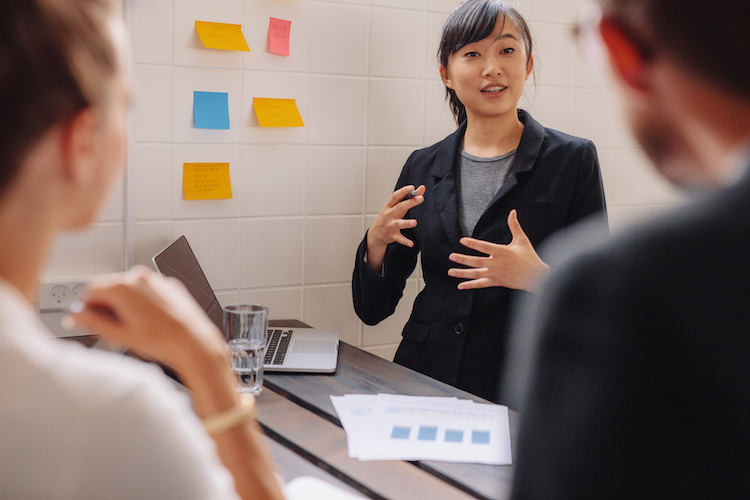 Marketing vs Sales: An Overview
The marketing sector as a whole is growing with the advent of the internet and the need for companies to reach more customers in a crowded market space.
For marketers, the demand for careers is surging, with the U.S. Bureau of Labor Statistics reporting 9% growth from 2016 to 2026 for advertising, promotions, and marketing jobs.
The growth of the internet and e-commerce is partially responsible for this job boom, as is the need to interact with consumers through social media.
As new platforms and means to connect with consumers are launched, marketers must learn how to integrate these technologies into their companies to help improve the customer experience and answer the demand for more advanced touchpoints.
When we look at the future of marketing, there are several driving forces propelling the industry forward as a whole. For example, when considering marketing vs. sales, sales departments are heavily relying on marketing teams to understand and incorporate these trends to drum up more customers and help increase sales. These marketing trends are pushing the industry forward, and marketers need to be aware of how they can help advance their companies' brands in the marketplace.
Big Data
Big data is driving everything about marketing, both now and into the future.
The ability to use data to understand the behavior of customers and predict their buying preferences and habits is allowing marketers to become savvy about purchasing cycles.
Big data allows marketing teams to interact better with customers and help them through the decision process to buy their company's products and services. As a marketing professional, one will be tasked with understanding how to interpret big data and use it to a company's advantage.
Value Proposition
Creating a value proposition that encourages customers to buy the company's offerings is essential in today's marketplace for a number of reasons.
It communicates to clients about why they need specific products and services and what value they can gain by investing in them.
Marketers who concentrate on value propositions as a way to sell their products and services see their customers relating to their offerings more easily, as they can clearly understand the benefits of buying from a given company.
Personalized Marketing Strategies
Personalized marketing strategies — such as social media targeting or re-marketing — are a strong way to increase the overall customer experience.
Not only is a company able to connect on a more profound level with potential customers through a customized campaign, but those customers often feel special because of the attention they are receiving from the business.
Suggestions on products they might like do not go unnoticed, and customers are more apt to act on the messages they are receiving.
Marketers need to keep promotions personalized now and into the future to maintain customer focus and remain visible to clients.
Real-Time Marketing
As many as 40% of purchases by consumers are impulse buys, according to a report by User Interface Engineering. This statistic supports the need for real-time marketing on the internet in two important ways.
By instantly engaging with customers through pop-ups and display advertising, a marketing team can cash in on those instant purchases online.
Real-time marketing is the ideal way to push undecided consumers into a purchase they may have been hesitant about.
These small reminders are a catalyst to increase leads and can help minimize the division in marketing vs. sales.
Transparency
Customers are demanding that companies become more transparent in their product offerings.
When a brand remains true to itself, customers are able to relate to the company and value the offering in a new way. This strengthens both the overall brand trust with consumers and the relationship the marketing team is working to develop with them. Brands that share the same vision and values as their customers are rewarded with loyalty and longtime sales revenues.
User-Generated Content
The need for content is growing in a new way, as companies are partnering with the consumer to create it.
Through social media, blogs, and reviews, companies are allowing consumers to share their messages and promote their businesses in a positive light.
Customers rely heavily on what other consumers say about a business, and they often consider this information when deciding on a purchase.
By allowing customers to create content that meets specific demands, a company is answering the need for a larger quantity of valuable content that converts leads into sales and grows revenue in the process.
Pursuing a Marketing Degree
Those interested in gaining an understanding of both marketing and sales should consider pursuing a bachelor's degree in marketing. With a marketing degree, students develop an understanding of the fundamentals of marketing and sales. They may also have the chance to master the tools and skills needed to pursue potential careers in marketing and sales.
Explore Maryville University's online Bachelor of Science in Marketing for more information.
Now that you better understand the intricacies of marketing versus sales, discover potential marketing careers.
Sources
Forbes – The Future Of Marketing Is Marketing As A Service
McKinsey & Company – The Future Of Marketing
IBM Developer – What is big data? More than volume, velocity and variety…
U.S. Bureau of Labor Statistics: Occupational Employment and Wage Statistics – Market Research Analysts and Marketing Specialists
Be Brave
Bring us your ambition and we'll guide you along a personalized path to a quality education that's designed to change your life.