How to Become a Public Relations Specialist
How to Become a Public Relations Specialist
How to Become a Public Relations Specialist
Public relations (PR) is a fast-paced industry, offering career opportunities in both the public and private sectors. If you're interested in learning how to become a public relations specialist, you might have some questions about the required qualifications, coursework, and steps.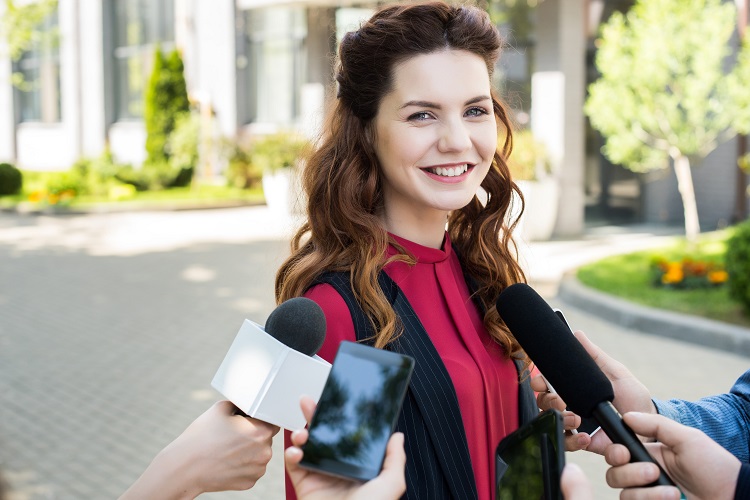 Students often begin pursuing this career by attaining a bachelor's degree in an area related to communication or business. Some choose a bachelor's degree in marketing to cultivate a unique skill set that positions them for professional success. A strong marketing background can help you better understand how to focus on the needs of your future clients and effectively sell an organization's message.
What Does a Public Relations Specialist Do?
If you enjoy working in a dynamic environment that values multitasking and quick thinking, you may find a career in PR challenging and rewarding. Public relations specialists establish relationships with members of the media, pitching them ideas that can enhance a company's reputation. In some cases, PR specialists serve as their company's spokesperson.
Graduates with a marketing degree have learned how storytelling can be used to influence public opinion. Whether a PR effort is tied to the launch of a new product, or a strategy is needed to help a company navigate a rough patch in media coverage, what public relations specialists do is a vital part of the corporate communication plan.
Although the day-to-day responsibilities of a public relations specialist vary, the most common tasks include the following:
Drafting and distributing press releases
Addressing and responding to media inquiries
Assisting clients with their communications strategies
Helping clients maintain and augment their images
Arranging interviews and media opportunities for owners and executives
Evaluating promotional programs and advertising campaigns to ensure the messaging aligns with the PR strategy
Monitoring social media channels for customer feedback and public opinion relating to the products and brand reputations of clients
Public Relations Career Path
There are a number of paths that can lead to employment as a public relations specialist, depending on which types of organizations and specific responsibilities most interest you. Here is an overview of the key steps involved in pursuing this career path.
Step 1: Define Your Interests
Public relations is a broad field, and there are numerous professional possibilities to explore. For example, as a PR specialist, you may decide whether you'd rather work with a single company or represent several client companies. You may also choose to seek jobs that involve working with specific industries. Considering these options can help you narrow down your goals, help decide which college courses to take, and which internship opportunities could move you closer to your desired career.
Your interest in post-graduate employment opportunities will likely influence your choice of electives — these may include classes in global marketing, social media campaigns, and project management.
Step 2: Take Relevant Coursework
Earning an undergraduate degree is a key step toward a career as a public relations specialist. An online bachelor's degree in marketing program, for instance, typically covers a wide range of concepts that can be valuable to moving ahead on the public relations career path. Coursework covers topics such as new and social media, marketing, digital media, and consumer market behavior. Graduates of BS in marketing programs often have a strong understanding of corporate communication, consumer behavior, and effective project management.
Step 3: Gain Experience in Journalism and Media
Future public relations specialists can gain an inside look at media operations by working for a school newspaper, local media outlet, or digital publication. With this experience, they can better understand how to pitch stories, respond to media inquiries, launch campaigns, and communicate effectively with journalists.
Step 4: Apply for an Internship
One of the best ways to build on the skills you learn in the classroom is to land an internship at a PR firm or in a corporate communication department. An internship helps students and graduates improve their ability to manage clients, develop and execute communication strategies, and increase their comfort levels in dealing with the media. A successful internship can also help with networking and potentially lead to additional employment opportunities.
Step 5: Consider Professional Accreditation (Optional)
Professionals with more than five years of experience in the PR industry are eligible to take the accreditation exam from the Public Relations Society of America (PRSA). The Accreditation in Public Relations (APR) certification from PRSA helps keep its certification holders current on industry best practices while demonstrating they have broad experience and proficiency in communication strategies. Although accreditation is not a prerequisite to work in PR, earning this certification may help professionals establish themselves as respected contributors to the industry.
Public Relations Specialist Salaries
Data from the U.S. Bureau of Labor Statistics (BLS) shows the 2019 median public relations specialist salary was $61,150. The highest-paid 10% averaged more than $115,430.
Public Relations Career Outlook
Employment in the PR industry is projected to grow 6% from 2018 and 2028, which is slightly higher than the expected 5% growth rate for all U.S. occupations, according to the BLS. The agency indicates there will be an expanding need for organizations to enhance community outreach efforts and maintain their public image, both through mainstream and social media outlets. This trend will be a driving force of public relations job growth.
Explore the Path to a Public Relations Career
The job market for public relations specialists is often competitive. You can position yourself for success by gaining the right mix of education, internship experience, and professional skills. The online Bachelor of Science in Marketing program at Maryville University features a hybrid approach. While it provides students with the fundamentals of forward-thinking marketing strategies, it also delivers a solid foundation in traditional business principles.
Recommended Reading
Digital Marketing Trends Marketers Need to Know
What Does the Future of Advertising Look Like?
What Is Copywriting in Marketing?
Sources
PayScale, Average Public Relations (PR) Specialist Salary
Maryville University, Careers with a Marketing Degree
Public Relations Society of America, Accreditation in Public Relations (APR)
U.S. Bureau of Labor Statistics, Public Relations Specialists
U.S. News & World Report, Public Relations Specialist Overview
Be Brave
Bring us your ambition and we'll guide you along a personalized path to a quality education that's designed to change your life.