How to Become a Criminal Profiler
How to Become a Criminal Profiler
How to Become a Criminal Profiler
While overall crime rates in the United States have been declining since the early 1990s, some offenses remain prevalent. For example, data from the Federal Bureau of Investigation found the homicide rate in the U.S. spiked by nearly 30% between 2019 and 2020. This is the highest recorded year-to-year increase in modern history. The need for experienced professionals who can analyze violent crimes and provide investigators with criminal profiles of suspects remains strong.
Students interested in becoming a criminal profiler need to begin by developing the proper knowledge and skills. Completing a bachelor's degree in a related field, such as an online Bachelor of Arts in Forensic Psychology, can help prepare graduates with the foundational knowledge to pursue entry-level jobs in the field.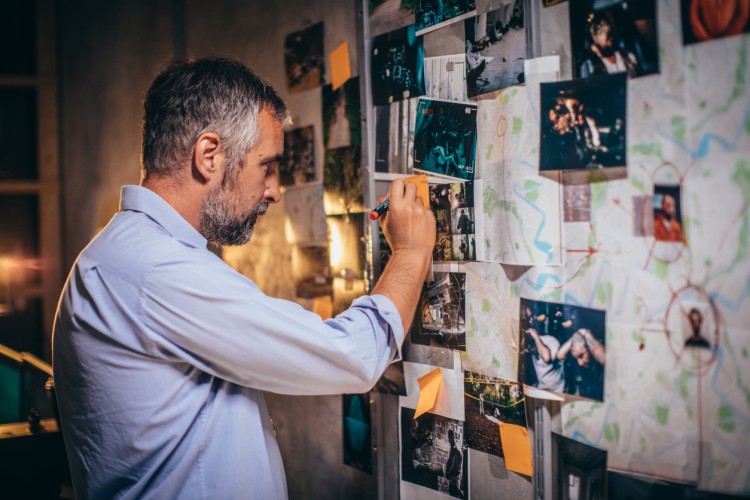 What Criminal Profilers Do
Criminal profilers are often special agents who work with organizations such as the Federal Bureau of Investigation (FBI); the Bureau of Alcohol, Tobacco, Firearms, and Explosives (ATF); and state bureaus of investigation, among others. Although the exact responsibilities of a criminal profiler vary based on experience level and the agency they work for, common job duties include the following:
Working in conjunction with local law enforcement agencies to provide behavioral-based operational support
Examining, evaluating, and interpreting a criminal suspect's actions
Developing an understanding of a criminal's motivation
Examining evidence to develop possible personal, physical, and social characteristics of an unknown criminal
Steps to Become a Criminal Profiler
Students interested in becoming criminal profilers should advance their education to acquire the in-demand skills to excel in the field. Below are the most common steps aspiring criminal profilers should take.
Earn a Bachelor's Degree in a Related Field
Different organizations have their own requirements, but the FBI reports all special agent applicants must possess a minimum of a bachelor's degree to be considered for employment. A baccalaureate degree in a related field, such as an online Bachelor of Arts in Forensic Psychology from Maryville University, can be an important first step in becoming a criminal profiler.
Maryville's online curriculum combines three distinct disciplines — psychology, criminal justice, and social science — with courses such as Social Psychology, Abnormal Psychology, Criminological Theory, and Criminal Behavior. Students also complete a 135- to 150-hour internship and senior capstone project.
Aspiring criminal profilers may gain additional employment advantages by earning a graduate degree in a relevant field, such as a master's in criminal justice or psychology.
Gain Work Experience
Aspiring criminal profilers should also gain relevant work experience, such as in a behavioral science unit at a local, state, or federal law enforcement agency. Professionals who have experience investigating violent crimes, such as homicide and sexual assault, may receive additional consideration. However, lack of prior law enforcement experience may not inhibit applicants from pursuing this career path, as the FBI also hires special agents with experience and expertise in other applicable areas, such as computer science, law, and psychology.
The amount of experience required can vary based on the organization, but most investigative professionals have seven to fifteen years of experience before becoming profilers.
Obtain Training as a Criminal Profiler
A number of law enforcement agencies, including state bureaus of investigation and the FBI, offer training modules in criminal profiling. After this specialized training, program graduates can be eligible to pursue positions as profilers.
Criminal Profiler Salaries
The compensation source PayScale reports that as of October 2021, the median base salary for criminal profilers was approximately $58,000. Salary ranges vary based on a variety of factors, such as experience, education, geographic region, and employer type.
For example, as of January 2021, the FBI reports the salary for entry-level special agents, including those interested in becoming criminal profilers, was $52,440 per year. Locality pay, which includes additional compensation based on region, can vary dramatically: entry-level special agents in Albany, NY, made $61,816 in total annual compensation in 2021, while entry-level special agents in San Francisco made $74,171.
Employment Outlook for Criminal Profilers
The U.S. Bureau of Labor Statistics (BLS) classifies criminal profilers under the blanket occupational category of police and detectives. According to BLS data, jobs in the field are projected to grow by 7% between 2020 and 2030, which is about as fast as what's projected for all occupations. Approximately 67,100 job openings are projected each year within that period.
Employment opportunities in this field are expected to be driven by the need to replace workers who retire or shift to alternate occupations. Additionally, job openings are projected to vary by region and will be largely driven by state, local, and municipal budgets.
Take the First Brave Step Toward Becoming a Criminal Profiler
Criminal profilers play a crucial role in solving crimes, and the need for qualified professionals is projected to remain strong for the foreseeable future. Are you ready to take the first brave step toward pursuing your dream of becoming a criminal profiler? Discover how Maryville University's online Bachelor of Arts in Forensic Psychology program can prepare you for the job you want.
Recommended Reading
Addressing Mental Health and the Criminal Justice System
Cyber Crime Investigation: Making a Safer Internet Space
Forensic Psychology vs. Clinical Psychology
Sources
The Balance Careers, "What Does a Criminal Profiler Do?"
Bureau of Alcohol, Tobacco, Firearms and Explosives, Criminal Profilers
Center for Disease Control and Prevention, National Center for Health Statistics, Mortality Dashboard
European Journal of Social Sciences Studies, "Investigative Techniques in the Digital Age: Cybercrime and Criminal Profiling"
Federal Bureau of Investigation, Crime in the United States 2019, Violent Crime
Federal Bureau of Investigation, "FBI Provides Final Briefing on the Virginia Beach Municipal Center Shooting to the Virginia Beach Police Department"
Federal Bureau of Investigation Jobs, Special Agents
Houston Chronicle, "How to Get a Job in Criminal Profiling"
Journal of Criminal Psychology, "Evaluating the Use of Data-Based Offender Profiling by Researchers, Practitioners and Investigative Journalists to Address Unresolved Serial Homicides"
The New York Times, "Murder Rose by Almost 30% in 2020. It's Rising at a Slower Rate in 2021"
PayScale, Criminal Profiler Salary
Psychology Today, "How the FBI Profiles Serial Offenders"
U.S. Bureau of Labor Statistics, Police and Detectives
U.S. Office of Personnel Management, Salary Table 2021-Gl (LEO) Special Base Rates for Law Enforcement Officers at Grades 3 To 10
Be Brave
Bring us your ambition and we'll guide you along a personalized path to a quality education that's designed to change your life.