What Is an Accounting Degree?
What Is an Accounting Degree?
What Is an Accounting Degree?
Accounting is a vast field that includes numerous professional roles and specializations serving individuals, corporations, and government agencies. Accounting professionals need a broad foundation of knowledge and skills to handle a range of responsibilities, including analyzing and reporting critical financial data.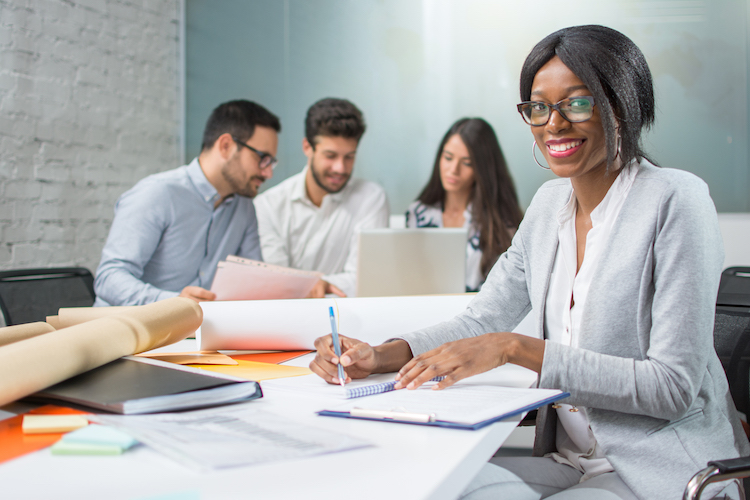 The Value of an Accounting Degree
The most essential benefit of an accounting degree is that it demonstrates to prospective employers and clients that the candidate has the requisite professional skills to be trusted with sensitive financial information. Understanding what an accounting degree is in practical terms requires an examination of some of the primary skills that accountants learn and apply.
One of the most familiar facets of accounting programs is learning how to balance budgets — recording items on a balance sheet and ensuring the numbers match periodic financial statements — for presentation to third parties, such as the Internal Revenue Service (IRS). These statements must be prepared and reported using generally accepted accounting principles, also known as GAAP. Although balancing budgets is a very basic financial accounting duty, it is also at the root of most concepts and techniques that an accounting student must learn.
Another responsibility that accountants take on is providing a company's management team with information that helps keep the business solvent and healthy. These reports are kept within the company for use in budgeting and financial forecasting. This area of accounting is called management accounting. Accurate and professional accounting keeps businesses running smoothly, within government regulations, and with a healthy profit margin. Understanding the many ways that professionals with an accounting degree can help explains why accountants are integral to a company or organization.
How to Help Businesses Make Optimal Investment Decisions
A company's future growth is heavily dependent on its financial stability and where its management decides to invest. Accountants compile and report on finances for publicly traded companies according to Financial Accounting Standard Board guidelines. They also help those organizations decide where to invest for optimum financial success. To this end, accounting degree programs prioritize teaching accounting professionals how to help investors understand an entity's financial history and project the future outcomes of potential investments using detailed data reports.
How to Help Businesses Qualify for Loans
While entrepreneurs may be skilled at running a business, accounting professionals understand what information lenders need to determine a company's eligibility for a loan. Financial institutions and lenders require extensive information before determining whether to loan a business money, so the content of financial statements often influences creditors' decisions regarding a company's loan eligibility.
Accounting coursework provides students with extensive knowledge of the most important techniques that are used to record and report financial data. This allows them to offer lenders an accurate perspective of the company's debt-to-income ratio (DTI) and operating margins (the profit a company makes as a percentage of its overall sales). With this data in hand, lenders can build a realistic profile of the company's financial stability and rate of growth.
Types of Accountants
Trained accountants can serve in a variety of professional roles and often specialize in a specific area. Some of the primary types of accountants are listed below.
Public Accountants: Public accountants typically work for accounting firms or operate their own businesses. Their clients include corporations, government agencies, and individuals. Specialization is common among public accountants. Some common areas of focus include consulting, forensic accounting, and tax preparation.
Management Accountants: Also commonly referred to as corporate or private accountants, management accountants typically work for a specific organization, recording and analyzing financial information for internal use. Budgeting and cost analysis are common duties for management accountants.
Government Accountants: Employed by federal, state, and local agencies, government accountants examine government agency records. They also examine private businesses and individuals that are subject to government regulation or taxation.
Auditors: Auditors are responsible for the proper management of an organization's funds. Their duties include process improvement and the elimination of waste and fraud. They may be employed by the organization being audited (internal auditors) or by an organization outside of the one being audited (external auditors).
An Accounting Degree Teaches Best Practices for Compliance with Corporate Governance Rules
Proper accounting supports compliance with the corporate governance rules that businesses use to direct their decisions and justify their actions or investments. In this regard, an accountant's core responsibility is to track a company's financial performance and outlook, thereby helping the management team determine how the company should comply with its governance policies, particularly during project planning.
Almost all corporate governance decisions are based on accounting outcomes. Proper accounting helps companies manage assets, choose projects and investments, and understand how much money they have and where it comes from. It also impacts hiring practices, equipment acquisition, and debt management decisions.
This effectively means that corporations base many decisions about operations, expansion, and investments on accounting data. Therefore, accounting coursework must be designed to ensure that graduates understand how to properly discover, analyze, and package such data. This is especially important for publicly traded corporations, as they must regularly disclose an accurate and honest reporting of their financial status and practices. Even in companies that are not publicly traded, making an accurate balance sheet available to investors or shareholders reassures them that the company is properly investing its capital.
With an accounting degree, professionals have the technical skills and industry knowledge to accurately master and report financial statements.
How to Facilitate Honest Communication of Finances Among Stakeholders
Accounting is a highly regulated industry, and accounting degree programs play a significant role in teaching accounting professionals to properly navigate those regulations. For example, an accounting student will usually be taught how to use GAAP, the standard language that businesses use to communicate balance sheets, income statements, and financial notes and disclosures to both internal and external stakeholders.
GAAP explains which items should be recognized and explained in financial statements; what amounts must be included; the line items, subtotals, and totals required on financial statements; and which disclosures must be made. Accountants need the knowledge and skills to apply these standards and include all required information in their reports.
While these skills can be learned gradually over time, an accounting degree program usually gives students the opportunity to learn and practice them in an academic setting. By the time they enter the workforce, students understand how to consistently provide management, investors, and lenders with relevant, reliable information that can be used to make critical financial decisions.
Explore Career Opportunities in Accounting
The financial and operating decisions that are made based on an accountant's data analysis and reporting can make or break a company's future. Therefore, proper and careful accounting is foundational to an organization's success and planning. By teaching students how to apply GAAP, gather and analyze pertinent data, and report significant findings in an understandable way, a bachelor's in accounting can prepare students to provide highly valuable accounting services to their respective employers. Learn more about Maryville University's online Bachelor of Science in Accounting program.
Now that you know exactly what an accounting degree is and what it has to offer, take a closer look at the potential accounting career paths here.
Recommended Reading
Going Back to School for Accounting
The Critical Importance of Business Communication in the Field of Accounting
Sources
Houston Chronicle, "How GAAP Is Important for Business Organizations"
Houston Chronicle, "Importance of Effective Communication in Accounting"
Houston Chronicle, "Which Financial Ratios Are Used to Determine if a Company Qualifies for a Loan?"
Houston Chronicle, "Why Is Accounting Often Referred to As the Language of Business?"
Investopedia, How Does Financial Accounting Help Decision-Making?
U.S. Bureau of Labor Statistics, What Accountants and Auditors Do
Be Brave
Bring us your ambition and we'll guide you along a personalized path to a quality education that's designed to change your life.