What Is Sports Finance? The Financial Side of Sports
What Is Sports Finance? The Financial Side of Sports
What Is Sports Finance? The Financial Side of Sports
Job opportunities within professional sports leagues extend far beyond those available to athletes and coaches. Statista estimates that the North American sports market will be valued at $83.1 billion by 2023, and teams' financial success relies heavily on the financial experts who support them.
Students interested in working in sports finance have several career paths to choose from, including working as sports agents, accountants, and executives. Aspiring sports finance professionals should begin by developing the accounting, financial, and sport business management skills needed to excel in this industry. Completing a bachelor's degree in a related field, such as a bachelor's in sport business management, can provide graduates with the foundational knowledge needed to advance their career goals.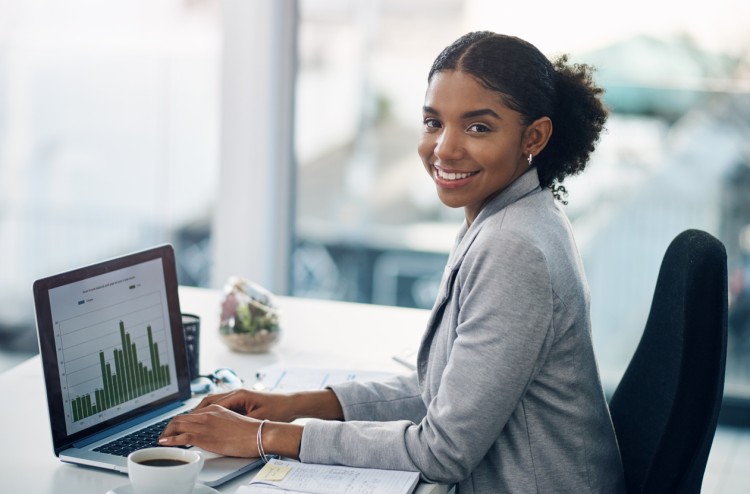 Sports Finance Defined
The broad field of sports finance includes any number of career paths that combine finance and the business of sports. Both front-of-the house and back-of-the house positions are available to interested candidates.
Sports agent: Sports agents assist clients in negotiating contracts, signing bonuses, and endorsement deals. They may also provide younger or less experienced clients with financial planning
Accounting department positions: Accounting department positions, such as accountant and auditor, are available with various major and minor league teams. Accountants and auditors working in the sports industry examine financial statements, organize and maintain teams' financial records, and provide guidance on how to reduce costs and improve profitability.
Executive sports finance positions: Sports finance executives work closely with an organization's owners and managers to develop and implement short- and long-term revenue goals. They analyze costs, establish financial plans, monitor revenue from ticket and merchandise sales, and provide guidance on big-ticket purchasing decisions, such as stadium upgrades.
How to Land a Job in Sports Finance
Competition for jobs within professional sports leagues, including sports finance positions, is often fierce. Consequently, students interested in pursuing this career path must set themselves apart from other candidates. These steps can help you become a sports finance professional.
Earn a college degree: Aspiring sports finance professionals must hold at least a bachelor's degree in a related field, such as sport business management, to be considered for entry-level jobs. Programs such as Maryville's are designed to provide graduates with the foundational knowledge needed to pursue their career goals, with coursework covering financial accounting, principles of accounting, sport finance, and sport business management, for example.
Pursue internship opportunities or gain entry-level work experience: Although some sports finance professionals begin their careers via internship opportunities, others find success by pursuing entry-level positions with major and minor league sports teams.
Develop a professional network: Networking isn't just about career advancement; it also helps professionals stay on top of industry trends and possible job opportunities. Although there are no specific industry groups for professionals working within sports finance, making professional connections on LinkedIn and at industry networking events can be highly beneficial.
Salary Ranges for Sports Finance Professionals
Salaries in the field vary widely based on several factors, such as the specific job, the organization, experience level, and the geographic region of the position.
The U.S. Bureau of Labor Statistics (BLS) reports that as of May 2020, the median annual pay for accountants and auditors was $73,560. As of December 2021, the average base salary for sports agents was approximately $52,000 per year, according to PayScale; however, individuals working in this field often receive commissions from their clients' endorsement deals and base salaries. Commission rates for sports agents are determined by the players association of the sport in which they specialize. For example, sports agents working with NFL players have their commissions capped at 3%, whereas individuals working with FIFA athletes earn commissions of up to 10%.
Skills Needed to Work in Sports Finance
Students interested in becoming sports finance professionals should develop a variety of skills and competencies. Below are just a few of the in-demand skills that aspiring sports finance professionals should focus on.
Attention to detail: Professionals in this field work with complex financial documents and need to be diligent about ensuring calculations are done correctly and that numbers don't get transposed. Individuals with strong attention to detail are likely to be the most successful.
Communication: Sports finance professionals often work with a variety of stakeholders in a franchise, including team owners, managers, administrative staff, and athletes. Strong communication skills help professionals relay complicated financial information via easy-to-understand, uncomplicated language.
Math skills: Aspiring sports finance professionals must understand how to analyze and compare numbers and financial data. Advanced math skills, including calculus and statistical analysis, are often required.
Organization: Students interested in pursuing a career in sports finance should be comfortable working with numerous types of financial documents, such as balance sheets, cash flow statements, income statements, and IRS reporting statements, often simultaneously. Consequently, employers value candidates with impeccable organizational skills.
Earn a Degree and Pursue Your Dream of Working in Sports Finance
Working for a professional sports team can be as exciting as it is rewarding. Students who are passionate about sports and interested in pursuing a career in finance may be drawn to jobs in this field.
Are you ready to take the first brave step toward your goal of becoming a sports finance professional? Discover how Maryville University's online Bachelor of Science in Rawlings Sport Business Management program can provide you with the expertise needed to provide financial guidance to teams and athletes in the sports industry.
Recommended Reading
Athletics by the Numbers: How Can Data Analysts Help with Sports?
Behind the Scenes in Sports: Skills Needed for Sports Marketing
Should College Athletes Be Paid? Reasons Why or Why Not
Sources
The Balance Careers, "Tips for Undergraduates Seeking a Sports Career Job"
Jobs in Sports, "How to Get a Sports Finance Job"
PayScale, Average Sports Agent Salary
Statista, North America Sports Market Size from 2009 to 2023 (in Billion US Dollars)
Be Brave
Bring us your ambition and we'll guide you along a personalized path to a quality education that's designed to change your life.