Social Work vs. Sociology Degrees: Explaining the Difference
Social Work vs. Sociology Degrees: Explaining the Difference
Social Work vs. Sociology Degrees: Explaining the Difference
Understanding behavior helps identify vulnerabilities within a society, both from a community and an individual level. Applying this knowledge can lead to improved quality of life. It can build strong communities and social environments that can help marginalized individuals and groups access tools to help them overcome social and socioeconomic struggles. This application can be chiefly applied through the work of social workers and sociologists.
Because social work and sociology both involve studying individual and group behaviors, some may assume the undergraduate degrees associated with these careers may be interchangeable. While social work and sociology programs share some similarities, they are distinct disciplines.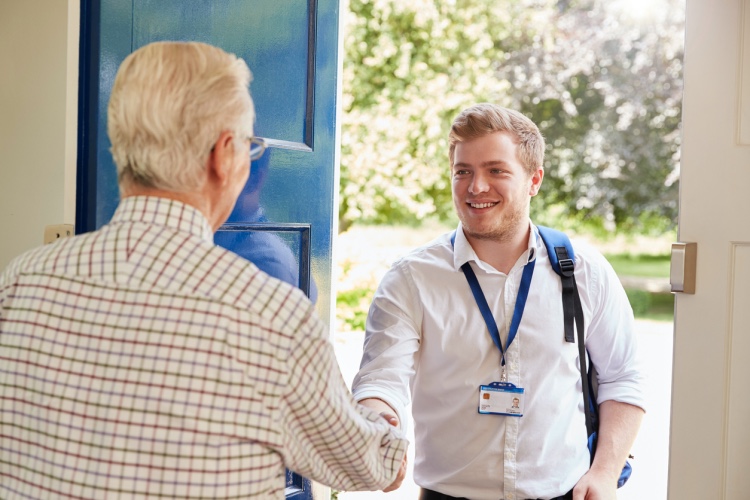 Social Work, Sociology, and Population
The core concept that drives social work and sociology is population: specifically, the groups that exist within a specific population. These groups represent a host of social and socioeconomic strata, encompassing different class, cultural, religious, and gender-specific groups. Identifying and understanding these and other groups provides vital information regarding a society's behavioral patterns. When properly analyzed, these patterns reveal functional deficiencies within a society and how these deficiencies negatively impact groups or individuals.
Together, the work of sociologists and social workers make it possible to mitigate the issues that stem from societal weakness. By understanding and advocating for the needs of studied population groups, vulnerable and marginalized individuals within these groups can be protected, which can lead to a population that is happier, healthier, and more efficient.
Definitions: Social Work vs. Sociology Degrees
A bachelor's degree is required to enter both the social work and sociology fields. The primary reason for this requirement is due to the nature of the professions themselves. In sociology, an undergraduate degree enables individuals to build the knowledge and skills to correctly identify patterns that cause societal disruption, such as education gaps, crime, and race relations. An undergraduate degree can help social workers cultivate the knowledge and competencies to apply strategies that slow or cease these disruptions and their effects.
An undergraduate degree can also be an essential first step toward pursuing high-level careers in either the social work or sociology fields. Most advanced positions, such as clinical social worker, require advanced education, such as a master's degree. Earning a bachelor's establishes the foundational knowledge that can support advanced concepts as an individual's career grows.
Similarities Between Social Work and Sociology Degrees
A social work degree and sociology degree prepare individuals for two different fields. However, they do share noteworthy similarities that demonstrate why the two professions are so closely identified with each other.
Both degrees prepare individuals for careers that are heavily focused on understanding society, as well as the societal behaviors that can cause disruptions in the day-to-day function of a community or individual. Both degrees also help develop a knowledge of social behaviors regarding multiple population types, from issues affecting groups on a national or global scale to challenges within a specific community's neighborhood.
Social work and sociology degrees also develop a similar skill set. These core competencies include analytical and critical thinking, along with a thorough understanding of populations of various sizes. These skills provide the opportunity to pursue careers in a wide range of areas, such as education, social services, and public policy.
Differences Between Social Work and Sociology Degrees
It's equally important to understand the key differentiations between a social work degree and sociology degree. This is particularly crucial for individuals who are interested in a career built around population behaviors, but are unsure of which career aligns best with their interests.
The major difference between the two degrees is their respective focus. A sociology degree concentrates on the study of behavior within a population. Sociologists use the information culled from such studies to produce theories regarding how a population functions. A social work degree, on the other hand, studies the societal or socioeconomic issues existing within these groups. Social workers apply theories that are produced by sociologies. They do this in the context of various social work strategies that are designed to improve or overcome population issues.
Because of these variations in focus, the curriculum for each degree is designed differently. A sociology curriculum emphasizes the research and analysis of population groups. The program is built around courses devoted to subjects linked to social theories, politics, and social science research. A social work curriculum, however, explores various methods of changing social patterns within a population. This is done through courses concentrating on human behavior, policy, ethics, and social work practice.
Social work and sociology are also commonly considered to be in different degree categories. Social work degrees are professional degrees, meaning that students will be able to pursue licensure upon graduation from an undergraduate program. Sociology degrees tend to be liberal arts degrees, meaning they prepare individuals for careers in a broader spectrum of fields, which may not necessarily require licensure.
Helping Society Improve One Issue at a Time
Sociologists and social workers approach societal issues differently. Earning a sociology degree can help individuals identify behavioral patterns that can cause disruptions within a society. Emphasizing a separate focus, a social work degree enables individuals to extrapolate information that is culled from the observations and theories of sociologists. The objective is to build effective strategies that are designed to assist vulnerable groups in the community. Ultimately, this can lead to a population that functions optimally.
Learn how Maryville University's online Bachelor of Social Work degree and online Bachelor of Arts in Sociology degree can help you develop the skills to play a key role in bringing about societal change.
Recommended Reading
6 Things to Do Before Graduating from an Online Degree Program
Top 16 Skills Needed in 2020 and Beyond
What are Social Justice Issues?
Sources
American Sociology Association, The Field of Sociology
Houston Chronicle, What Does a Social Worker Do?
National Association of Social Workers, Types of Social Work
National Association of Social Workers, Why Choose the Social Work Profession?
Be Brave
Bring us your ambition and we'll guide you along a personalized path to a quality education that's designed to change your life.