6 Things to Do Before Graduating from an Online Degree Program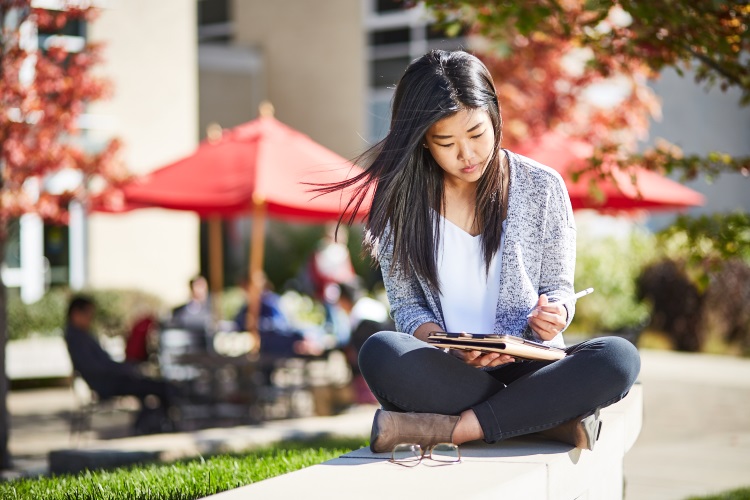 Whether you've completed a bachelor's, master's, or doctoral program, earning a college degree is a huge accomplishment and important milestone. You should be proud of the hard work and dedication you have put into earning your degree. As you embark on your next chapter in life, it is important to take advantage of the strong relationships and personal connections you have made throughout your time in school.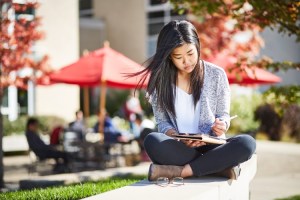 If you're among the new graduates who have already started to prepare for the future (e.g., you've updated your resume and started to brush up on your interviewing skills), you may be a step ahead of the game. However, here are six key things to do before too much time passes.
1. Build Your LinkedIn Network
LinkedIn currently has more than 500 million members in more than 200 countries across the globe. When you create a LinkedIn profile, you're not just opening a new social media account. The platform allows you to create your professional brand. In addition to opening doors to networking opportunities, LinkedIn can help you gain exposure to recruiters and hiring managers.
As you start to build your network, don't forget to add social acquaintances, former classmates, alumni, and professional contacts and to ask if they're willing to endorse your relevant skills. Lastly, don't forget to join LinkedIn groups and forums. Groups and forums are a great way to connect with people who have similar professional interests, as well as people who already work in your target industry.
2. Clean Up Your Personal Social Profiles
A study by the Society for Human Resource Management (SHRM) found that roughly 84% of companies use social media to screen potential candidates. As such, you'll want to take some time to clean up your social media accounts — or, at the very least, change all of your account settings to "private."
Students and new graduates who don't tamp down their social media profiles run the risk of damaging their career prospects. Sure, the photos of your 21st birthday or the big homecoming party were fun to share at the time, but images of you partying with friends are likely to turn off recruiters. If you're serious about your career, you should assume that hiring managers are looking for and at your socials.
3. Ask for References from Professors
When applying for jobs, it's good to have a list of references on hand. If you don't have a list of professional references because you have limited work experience (or you're looking to switch fields), that's OK. Before you graduate, take some time to ask one or more of your college professors if they're willing to serve as a reference. Professors are often viewed as a reputable source of information about an applicant's knowledge, skills, and capabilities.
4. Use Your School's Career Resources
Your school's career resource center is an invaluable resource for students and new grads. In addition to having career portals with job listings, the career resource center can also help you leverage your school's alumni network. For example, Maryville University provides students with access to Handshake, which helps connect students with alumni. Handshake also provides job listings, helps users find answers to career questions, and provides tips on how to stand out to recruiters.
You can also use the student resource center to get contact information from the alumni directory. Alumni who are working in your chosen industry may be willing to engage in an informational interview, which can help you learn more about what it's like to work in a specific profession.
5. Exchange Contact Info with Friends and Classmates
Before you graduate, you should make sure you have swapped personal contact information for your friends and classmates. Not everyone has time to communicate via social media, and getting friends' phone numbers and email addresses can help you stay in touch after graduation.
You may also want to start adding friends and classmates on LinkedIn so you can ask them to provide recommendations or endorsements for you based on prior group projects you've done together.
6. Don't Forget to Celebrate
Graduating from college is an achievement worth celebrating, but before you dive headfirst into your chosen career, remember to take some time to wind down and relax.
If you studied a foreign language, consider planning a future trip abroad so you can practice what you've learned. Forming social media groups with college friends is also an option, as is planning a future graduation party where you can celebrate your success. Now is also an opportune time to splurge on a new suit that you can wear to upcoming job interviews.
Congratulations to All New Grads
Completing a college degree takes time and hard work, but as you approach finishing your program, don't forget to pat yourself on the back. Your hard work has finally paid off and will lead you to a bright and prosperous future. Congratulations, you earned this!
Recommended Readings:
Workforce Trends of Today and Tomorrow: A Changing Landscape
Top 16 Skills Needed in 2020 and Beyond
Important Life Lessons You Can Learn from a College Education
Sources:
The Balance Careers, "Using the College Career Services Office"
The Balance Careers, "What You Should Know About Job References"
Fast Company, "5 Types of Connections You Need in Your LinkedIn Network"
LinkedIn, "7 Benefits of Using LinkedIn"
Monster, "10 Things to Do Senior Year of College to Set Yourself Up for Career Success"
Society for Human Research Management, "Using Social Media for Talent Acquisition"