Workforce Trends of Today and Tomorrow: A Changing Landscape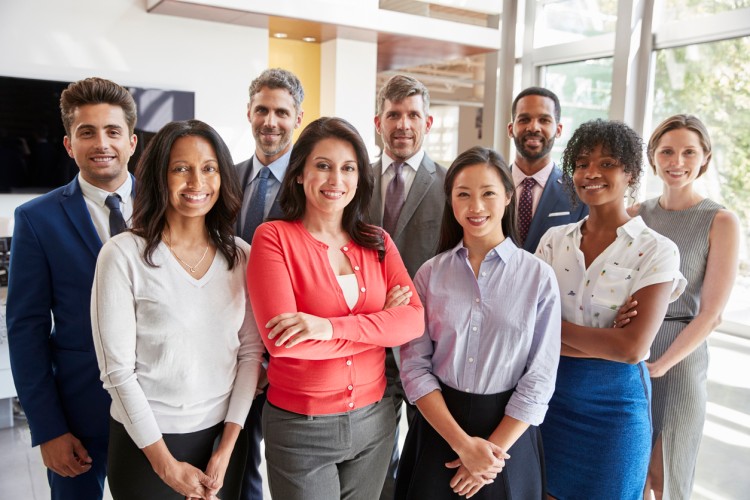 For those entering the workforce, or thinking about a career change, there's a hum of excitement at the beginning of the year. After all, it's when companies tend to do much of their hiring. More than that, the new year brings with it the sense of possibility and the chance to make major life changes. As we enter 2020, it's hard not to be dazzled by the changes happening in the professional landscape. The healthcare sector, for example, continues to incorporate cutting-edge technology to help meet the needs of aging Americans – a growing demographic that will require more nursing professionals than ever before.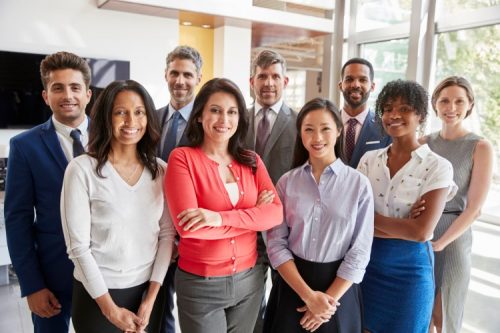 If you're looking to take your career to the next level, 2020 just might be your year. Organizations will be looking for employees who can bring a wide range of traditional and emerging skill sets, which presents all sorts of opportunities. From understanding the role that data and automation are playing in industry to developing the interpersonal abilities needed to lead a team, having an insight into what employers need can give you an advantage in the job market. Here's a look at five trends that will shape the workforce this year and beyond.
Five Emerging Workforce Trends
The way work can be accomplished looks quite different now than it did 20 years ago. The proliferation of the internet, smartphones, and social media have fundamentally changed how professionals communicate and connect. As the century rolls on and emerging and projected workforce trends begin to take shape, there's every reason to believe that the next decade or two will bring even more change to a wide range of industries. Some of this will be driven by norm-disrupting innovations. Other developments will be inspired by societal changes. Regardless of where the changes are coming from, if you're prepared to meet the challenges of these trends head-on, you can set yourself apart from your peers. If you deepen your knowledge and skills associated with these trends, you can inspire and lead others to embrace new ways of doing business. Ultimately, this can enable you to play a key role in a company reaching its goals, however lofty they may appear.
1. Increased Automation Across Industries
When some people hear the word "automation," they may think "the machines are taking over," but this is far from the case. In fact, studies show that through July 2018, manufacturing jobs — a sector that theoretically would've been hit hard by automation — grew at a rate unseen since 1995. That said, automation is affecting how work gets done. Its main impact is efficiency, as machines enable routine tasks to be accomplished more efficiently. This frees us from spending time on repetitive tasks, allowing us to concentrate on more important work. For instance, automated healthcare tasks like appointment reminders can allow healthcare professionals to spend more time with patients, which can improve a patient's overall experience.
Because automation is becoming more prominent in the workforce, it may be important for workers to develop tech-driven skills. For those heading back to school for an advanced degree, it's also important to know how automated processes work, so they can confidently instruct others.
2. Prominence of Big Data Analytics
Thanks to concepts like the cloud and business dashboards, data gathering has never been easier. It's not enough to just collect the data, though. It needs to be sifted by professionals who not only know how to retrieve nuggets of potentially relevant data, but also understand how to use that data to help a company meet specific goals. For example, data analysis can find ways to increase business profitability, develop a more focused online marketing strategy, or deliver a more efficient form of patient care in a clinical setting.
The use of sophisticated data-gathering tools is also more prominent than ever and spans across industry sectors. For instance, studies indicate that nearly 86% of all office-based physicians use electronic health records (EHRs) to store and retrieve patient information. The proliferation of tools and the concept of big data has made it important for healthcare professionals to develop a basic level of technical proficiency, both to accurately collect patient information and ensure that patients' data is kept secure and private. Those aspiring to leadership positions may need to advance their technical expertise even further to fully grasp the systematic processes behind the data. After all, misinterpreting even a small chunk of data can have a big, negative impact on how a company functions.
3. Projected Nursing Shortage
If you're looking to pursue a career in nursing or healthcare leadership, you're in luck: The industry needs you. A projected nursing shortage is creating a pressing need for nursing leaders. The U.S. Bureau of Labor Statistics projects an 18% growth rate in medical health services roles and a 26% growth rate in advanced practice nursing roles between 2018 and 2028. The American Nurses Association (ANA) predicts that there will be more open registered nursing jobs in 2022 than any other profession. One of the big factors behind the nursing shortage is a huge shift in age-related demographics. In 2011, the population of Americans 65 and older was 41 million; in 2019, it was 71 million. If this trend holds, there will be a 73% increase in Americans 65 and older in 2029, the year that all boomers hit retirement age. This, coupled with the fact that people are living longer, translates to a greater need for a nursing workforce, both in clinical and in hospital settings.
The healthcare industry needs more than just qualified registered nurses, though. It needs nursing leaders who can effectively train staff to treat patients with greater efficiency and effectiveness. This training will prepare the next generation not only to use industry innovations as they become more widespread, but also to be aware of any laws and regulations as they constantly evolve. Ultimately, quality leadership can help patients to receive quality care that makes them comfortable. As it stands now, this goal can be a bit elusive: Studies indicate that over 40% of chief nursing officers cite nursing shortages as having a "great" or "considerable" impact on overall patient satisfaction.
4. Telehealth Innovations
Technological innovation has completely disrupted patient care in an exciting way. One of the biggest transformations is telehealth, a tech-driven concept that uses computers, smartphones, and mobile apps to enable patients to access and better manage their care. From scheduling appointments and creating reminders for prescription refills to building preventive care strategies and virtual clinical services, telehealth handles several care elements that in years past would have required a call to a clinic or a visit to the doctor. This has led not only to a push toward proactive care, but also to better care support for patients in rural areas.
Telehealth is only at its best when strong nurse professionals are involved, particularly nurse leaders. If you're in an advanced nursing role, you can use telehealth as a collaboration tool to work with patients, helping them to build personalized care strategies that encourage a healthy lifestyle. This partnership can have a huge ripple effect. After all, patients who actively take care of themselves can mean fewer visits to the doctor, which can in turn lower the stress caused by the projected nursing shortage.
5. Leadership Diversification
While technology such as email and videoconferencing has caused the business world to shrink in terms of communication and networking, it's also increased the need to think globally. This need can be met by expanding diversity in the workforce, especially on a leadership level. Studies show that diversity and inclusion in the workforce can increase productivity and cash flow on a per-employee basis. A diverse workforce can also help to improve a company's reputation, which can help it attract new talent.
Along with these benefits, a diverse workforce just makes a whole lot of sense. Bringing in people from different backgrounds at every level brings in different perspectives that can help a business to create a more comprehensive growth strategy. It can also lead to more creative, original thinking — the kind that can disrupt the old ways of doing things and turn companies into innovative industry leaders.
Become an Employee Who Embraces the New
The successful trends of today become the standards and practices of tomorrow. This is true in any industry. If you're looking to kick-start your career or advance to a higher level, it's important to recognize these trends and know how to take advantage of them. If you do, you can position yourself as an important voice who makes a profound impact in whatever field you pursue.
At Maryville University, we've been preparing students to become strong, vital professionals for nearly 150 years. As the world around us changes, we are committed to providing you with a learning environment that develops the knowledge and skills needed for success. Learn more about how we can help you take the next bold step of your career.
Recommended Readings
Important Life Lessons You Can Learn from a College Education
Maryville's Approach to Technology and Higher Education in the Digital Age
20 Reasons to Go Back to School in 2020
Sources
American Academy of Ambulatory Care Nursing, Telehealth Nursing Practice
Atlanta Journal-Constitution's Pulse Magazine, "What the Nursing Shortage Means for Healthcare"
Centers for Disease Control and Prevention, Electronic Medical Records/Electronic Health Records
Forbes, "Five Diversity and Inclusion Trends We Can Expect in 2019"
Forbes, "The Upside of Automation: New Jobs, Increased Productivity and Changing Roles for Workers"
Fortune, "Only 3% of Fortune 500 Companies Share Full Diversity Data"
Houston Chronicle, "What Are the Advantages of a Diverse Workforce?"
Mayo Clinic, Telehealth: Technology Meets Health Care
NCBI, "The Future of Health Care: Protocol for Measuring the Potential of Task Automation Grounded in the National Health Service Primary Care System"
SAS, Big Data Analytics: What It Is and Why It Matters
U.S. Bureau of Labor Statistics, Medical and Health Services Managers
U.S. Bureau of Labor Statistics, Nurse Anesthetists, Nurse Midwives, and Nurse Practitioners