20 Reasons to Go Back to School in 2020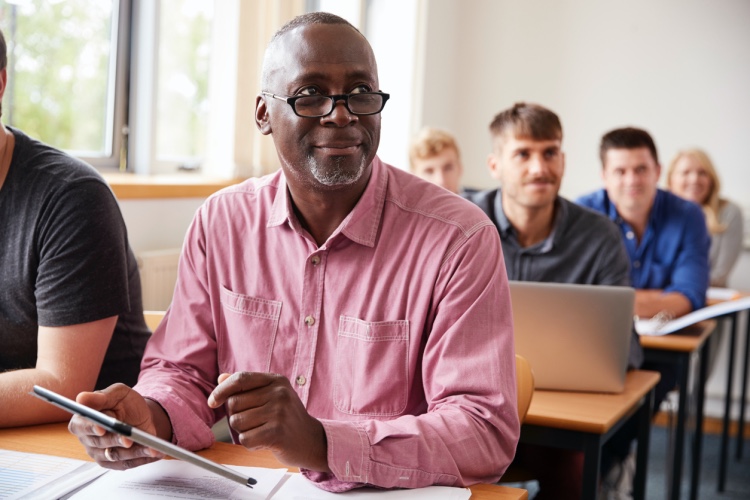 If you could finish your college degree, what would you do with it? If you've been considering enrolling in an online bachelor's, master's or doctorate program, but you've been putting it off until you can "find the time," what's been stopping you? This year, while you're in the process of putting together your New Year's resolutions list, you may want to consider going back to school. The decision to return to college, whether to complete an unfinished degree or enter a graduate degree program, is not always easy. But for those who make the brave choice, the rewards may be considerable.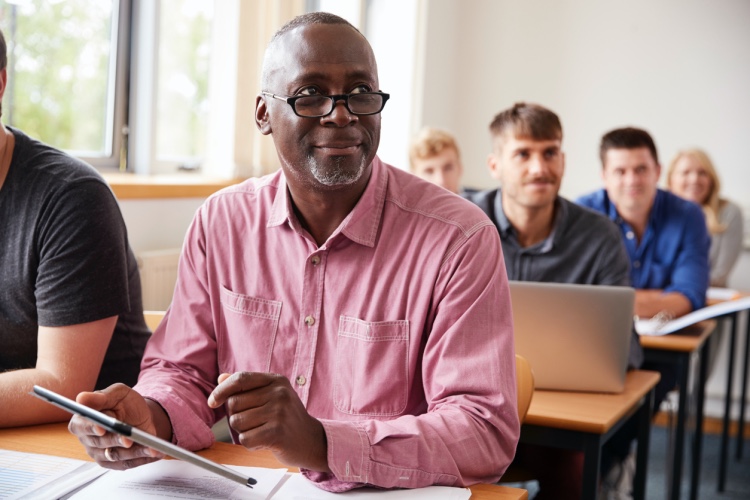 Below are the top 20 reasons to consider finishing your degree or completing an advanced education in 2020, including the potential social, financial, and educational benefits of earning a degree.
1. Expand Your Opportunities in STEM and Healthcare
The fastest growing job sectors in the U.S. are in the science, technology, engineering, and mathematics (STEM) fields, and in healthcare. Since these jobs are likely to require that applicants hold a bachelor's degree or higher, college graduates often find they have more career opportunities in these fields than those without degrees. What direction would you take your career if given the chance?
2. Increase Your Earning Potential
A study from the U.S. Bureau of Labor Statistics (BLS) found that in 2018, high school graduates earned an average of $37,960 per year, whereas bachelor's degree holders earned an average of $62,296 annually.
Have you been thinking about making the switch to a job that's more fulfilling or could help you increase your earning potential? Check out the programs that are available to you, and see how they can help you discover your new career path.
3. Grow Your Salary with Your Education Level
The same BLS study found that during that same reporting period, master's degree holders earned an average of $74,568 per year, whereas doctoral degree holders earned an average of $94,900 annually.
4. Expand Your Professional Network
People who attend college often make career connections that last far beyond graduation. Professional connections gained through internships, practicums, and portfolio work, in addition to alumni networks, provide great networking opportunities.
5. Learn the Value of Collaboration and Communication
College coursework often involves brainstorming with study buddies. In addition to helping students understand how to work together to complete a project, working alongside others helps students build future-focused skills that employers demand. A winning attitude and a willingness to collaborate tend to go far in the workplace.
6. Grow Your Critical-Thinking Skills
The National Association of Colleges and Employers (NACE) Job Outlook 2018 Survey found that 82.9% of managers want to hire employees who have excellent critical-thinking skills. College professors assign students a variety of different projects that require them to practice these skills. Working with peers, they have to examine evidence, assess its relevance, and then apply it to a situation or problem to determine the best possible outcome.
7. Fine-Tune Your Time Management Skills
Students who want to have productive weekends learn how to block out time to complete necessary work. They learn to establish the work ethic and habits required to meet their professors' assignments, while still being able to unwind with friends and family.
8. Develop Enhanced Problem-Solving Capabilities
College students often find that coursework involves identifying problems, generating potential solutions, and selecting the best one. This process is at the core of problem solving. The NACE Job Outlook 2018 Study further reports that 82.9% of managers are most interested in candidates who possess this skill set.
9. Refine Your Verbal Communication Skills
College coursework often involves dialogue and collaboration. Classroom discussions, presentations, and group projects provide students with a great opportunity to develop enhanced verbal communication skills.
10. Improve Your Written Communication Skills
There are many skills that transform a good writer into a great one, and the adage of "practice makes perfect" can't be ignored. As such, students often find that the written communication skills they possess upon graduation are steps beyond what they had when they started out as a freshman.
11. Gain Leadership Skills
Leaders understand how to help others take the first steps. Going to college teaches students how to start a project, see it through to completion, and motivate their peers and classmates along the way. Completing a degree teaches students to not back down from a challenging situation.
12. Prepare Yourself for Constructive Criticism
College students are encouraged to seek constructive feedback from their professors, colleagues, and peers. Graduates who can pose questions that invite feedback and are comfortable asking peers for their honest thoughts often find they're well prepared to receive constructive feedback in the workplace.
13. Fine-Tune Your Conflict-Resolution Skills
Professors often encourage spirited debates among their students. This helps college graduates understand that while working alongside someone who has an alternate viewpoint may be inevitable, it doesn't mean that a solution can't be found.
14. Adapt to Change in the Workplace
Employers not only seek candidates who are open to new ideas, they seek those who can adapt when things don't go as planned. College graduates often find that their experiences throughout their education, from dealing with an unplanned power outage a few hours before an assignment is due to learning how to manage coursework while taking on new responsibilities at work, helps them be more adaptable.
15. Enjoy Paid Vacation Time Opportunities
There is no federal requirement that a company provide paid vacation time (or paid sick leave) to employees. However, college graduates often find they're eligible for jobs that may provide vacation days, sick days, annual paid time off (PTO), or all three.
16. Take Advantage of Medical Benefits
A May 2019 report by Fox Business found that new college graduates see health insurance as the best employee benefit a company can offer. Having a degree can lead to better health coverage: College graduates are 47% more likely to have health insurance provided by their employer, and employers contribute 74% more to the costs of health coverage for employees with degrees.
17. Increase Your Potential to Live Longer
A study published in the Journal of Health Economics established a connection between continuing and finishing a degree and lower mortality rates. The study showed that individuals who only graduated high school had mortality rates that doubled those with college degrees.
18. Benefit from Lower Unemployment Rates
Data from the U.S. Bureau of Labor Statistics indicates that as of April 2018, the unemployment rate for people age 25 and older with a bachelor's degree or higher was 2.1%. The unemployment rate for high school graduates during that same reporting period was 4.3%.
19. Become Less Prone to Layoffs
A 2019 Study by CareerArc found that Americans who have not earned a college degree are more susceptible to layoffs than college graduates. According to the study's findings, 52% of Americans who have completed some college coursework and 53% of people with a high school degree or less have been laid off from a job. In contrast, only 36% of Americans with a college degree or higher have experienced a layoff.
20. Gain Access to Retirement Savings Accounts
The Transamerica Center for Retirement Studies reports that college graduates are more likely to have access to retirement benefits, including employer-sponsored retirement savings accounts, such as IRAs, than those without college degrees.
Are You Ready to Go Back to School in 2020?
As many as 46 million Americans have some college credits but no degree. Are you ready to take your education to the next level? A new year can mean a fresh start, and while returning to school is a big decision, it's one that can change your life for the better. Discover how the online degree programs at Maryville University can help you toward your goals.
Recommended Reading:
Attending an Online College or University in Missouri
Tips on Landing the Job in Higher Education Administration
Sources:
Association of Public and Land-Grant Universities, "How does a college degree improve graduates' employment and earnings potential?"
The Balance Careers, "How Much Is a College Degree Worth?"
The Balance Careers, "Vacation Time and Pay for Employees"
CareerArc, "19 Fascinating Stats on Layoff Anxiety"
Finder, "9 Benefits of Getting a College Degree"
Forbes, "How to Calculate Your College Education Return on Investment"
Fox Business, "New College Grads See Health Insurance as Best Employee Benefit at Job, Survey Shows"
Journal of Health Economics, "The Effect of College Education on Mortality"
Monster, "Skills Employers Look for in College Graduates"
Monster, "Soft Skills to Help Your Career Hit the Big Time"
National Association of Colleges and Employers, The Key Attributes Employers Seek on Students' Resumes
Transamerica Center for Retirement Studies, "17th Annual Transamerica Retirement Survey"
U.S. Bureau of Labor Statistics, Measuring the Value of Education
U.S. Bureau of Labor Statistics, Unemployment Rate 2.1 Percent for College Grads, 4.3 Percent for High School Grads in April 2018
U.S. Bureau of Labor Statistics, Unemployment Rates and Earnings by Educational Attainment